EPN Consulting is
The
European Professionals Network.
The


Read the EPN Consulting Paper, Professional News for Professional People!

In our digital paper you can find a selection of news concerning politics, economy, technology, education and more.

The
EPN Consulting Paper
is published twice a day (at 7 a.m. and 7 p.m. UK time) every day and it is completely FREE.

You can read it here and sign up to receive the paper automatically in your mailbox for your own convenience.

Our Sponsors


Would you like to sponsor this Newsletter and increase your visibility among Decision Makers?

Get in touch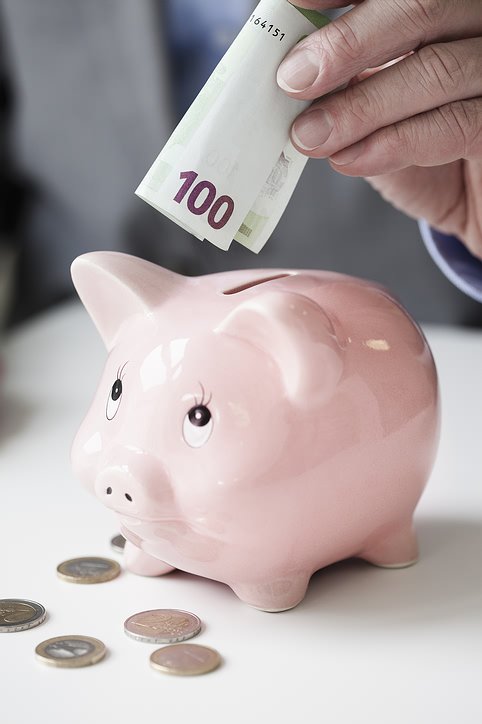 Save Money when joining


EPN Consulting !

For those who would like to join EPN Consulting, please mention the "EPNNL13" code when applying and you will receive an immediate


20% discount

on your enrolment fee!



This offer is dedicated to
new members only.

- INDEPENDENT
- EXPERIENCED
- FLEXIBLE
- TRUSTWORTHY
- CLIENT-ORIENTED
- INNOVATION-DRIVEN
EPN Consulting is member of:
ITS UK

How could you describe


to your colleagues and peers?


EPN Consulting is an energetic business offering Consultancy in several areas, an Innovative Network of Professionals and a vibrant Business Hub to clients throughout the UK and Europe.


The company is based in

London Victoria

and its team boasts many years of experience in the Business Management and Consultancy sector.

If firms would like to fund their business ideas and/or products, there may be the right opportunity in some of the European funding schemes and
EPN Consulting
can help find those ones suitable to them.

EPN Consulting is constantly updated about EC activities and has got wide experience in assisting Clients during the preparation of proposals and, when needed, to manage existing projects.

The firm delivers comprehensive consulting services to businesses (B2B) with the required flexibility to suit any kind of organisation (public or private, SME or large corporates).

With assistance tailored on Clients' needs, EPN Consulting has fully qualified professionals helping Clients boost their business and their position on the market.

Consulting Areas range from European Affairs, to Intelligent Transport Systems (ITS), Sustainable Transport in Smart Cities and Energy & Environment plus additional capabilities focusing on promoting and implementing Innovation in private companies and public authorities.

The idea of providing a European Professionals Network along with Consultancy is quite unique and this makes
EPN Consulting perfect for business purposes.

Professionals who join EPN Consulting are entitled to showcase for FREE their expertise on this newsletter, on the News Section and on the Business Hub section of the EPN Consulting website with excellent chances to increase their business opportunities.
EPN Consulting Members can enjoy also additional services for free or at reduced rates.

Be Connected.
Be Contacted.
Join EPN Consulting
Are you based in London ?
If you are based in London and would like to know how
EPN Consulting
could bring benefits to your professional work,
and it will be our pleasure to meet you either in our office or at your premises for an informal chat.
Dear Subscriber,
Welcome to the August 2013 issue of the
EPN Consulting Newsletter
. received every month by
over 2,000 selected professionals in Europe
.
First of all, please remember the
Eco-Innovation
initiative is going to close on 05 Sept 2013.
If you have some innovative ideas concerning Products, Processes, Methodologies in one of the five areas funded (
Materials Recycling
,
Sustainable Building Products
,
Food and Drink Sector
,
Water
and
Greening businesses
)
contact us
immediately and we will be happy to help you put together a great proposal.
If you are interested in taking part in the 11th European Week of Regions and Cities (Brussels, 7-10 Oct 2013),
registrations
have been recently opened.
As
EPN Consulting
is very much focussed on any fact, event, research, business carried out within Europe, we are happy to publicise the green light for European Satellite Navigation.
In a public demonstration in Fucino, Italy, the European Commission Vice President Antonio Tajani recently announced a successful position fix on the basis of the EU's current four
Galileo
satellites. More information can be found
here
.
If you need
pure consultancy
,
EPN Consulting
will carry out feasibility and viability studies that will include some intelligence on EU projects that have been already funded to catch ideas and adapt them to the Client's needs. This will ensure the design of cutting-edge solutions that avoid re-inventing the wheel with a much appreciated consequence of saving time and money.
The
EPN Consulting
Training Courses
are being redesigned to take into account of the incoming Horizon 2020. Visit our Section to be informed about the new Autumn/Winter 2013 offer.
However, if you intend to train your staff, please contact us and we will be happy to assess your requirements and design customised courses for your organisation (either private or public).
EPN Consulting
provides assistance to public and private organisations as well as Universities and Research Centres.


EPN Consulting
is also an ideal partner for your project consortium as we have got a lot of experience in dealing with European projects.
Contact us
to know more about how we can help you.
If some of you are already involved in European projects and would like to publicise your progress,
contact us
and you will be impressed by the range of opportunities that are waiting for you.
For instance, you could apply to the new
EPN Consulting Sponsorship Scheme
that has been carefully designed to help acquire/increase professional visibility in Europe and boost your business.
Contact us
to know which benefits you will generate by applying to this scheme.
The
EPN Consulting
is not only a consulting firm but also a vibrant
Network of Professionals
that generates a lot of excellent know-how. If you are not a member yet, don't wait any longer and
join us
: a number of exclusive services are waiting for you.
The
EU Accession Countries enjoy a fantastic 50%-discount
on membership fees until 31 Dec 2013!
The EPN Consulting membership fees in GBP will be kept unchanged until 31 Dec 2013

whilst those in EUR may be revised quarterly (no increase also in Q3 2013)

.
Have you missed some of the previous issues of the
EPN Consulting Newsletter
? You can find all of them online
here
.
Finally, if you are already an EPN Consulting Member, please remember our
Member-Get-Member
campaign: if you introduce a new member both of you will receive a discount on your
membership fees
!
As this newsletter is also published on LinkedIn and Twitter, our Members gain immense visibility within and beyond Europe!
We wish you a refreshing August!



This EPN Consulting Newsletter is delivered to your mailbox to inform you about the EPN Consulting activity as well as professional news & events, and business opportunities happening in Europe.
It is sent to both members and non-members willing to foster innovation in Europe.
Please be assured that all your data stored in our systems will never be given away/sold/disclosed.
EPN Consulting enforces a strict privacy policy and it is registered to the UK's
ICO (Information Commissioner's Office)
.
You receive this newsletter because you have been in touch with EPN Consulting or its CEO.
New Calls recently published
During last month the following new calls were launched.
- 09 July 2013 - IMI-Call-2013-9 (Innovative Medicine Initiative); Deadline 09 Oct 2013
- 09 July 2013 - SP1-JTI-CS-2013-02 (Clean Sky); Deadline 22 Oct 2013
If you would like to be advised on how to prepare and submit project proposals within the 7th Framework Programme (FP7) and/or other Programmes (i.e. Competitiveness and Innovation Programme-CIP), EPN Consulting is the right consultancy to choose. Visit the
EU Projects Consultancy
for more information.
Would you like to know more about what an EU project is like?
Attend one the tailored training courses that EPN Consulting organises for its clients. Visit the
Training courses and Seminars section
.
If you would like to be regularly informed on EC activities relevant to your areas of interest,
join EPN Consulting
and become one of our valuable members. You will receive exclusive services and first-hand items of information as well as gain immense visibility on the European scenario.
EPN Consulting Members enjoy discounts on EU projects assistance as well as up to a fantastic 20%-discount on Training Courses packages. Join us!
EPN Consulting helps you prepare sound projects proposals for EU grants!

Book your place to learn how to improve your chances of success

!
As many of you already know, the new Framework programme Horizon 2020 is due to start on 1st Jan 2014. It will have a more streamlined funding scheme and will focus on strategic areas that need Research & Innovation efforts as well as on SMEs.
That's why EPN Consulting is preparing new training courses to help you get prepared to grab the best opportunities for you.
Visit our Training Courses & Seminars Section in the next weeks to be informed on our initiatives!
EPN Consulting Members receive up to 20% discount on training courses fees!
Active & Healthy Ageing - EU Cities and Regions get star ratings to recognise Excellent Projects
Brussels, 02 July 2013 - 32 cities and regions across Europe have been rewarded for new ways of helping older people. These award-winners have been implementing innovative technological, social or organisational solutions to enhance the efficiency of health and social care systems, and have been presented with awards from European Commission Vice-President Neelie Kroes, responsible for the Digital Agenda.
Star winners came from the Czech Republic, Denmark, Finland, France, Germany, Ireland, Italy, Portugal, Spain, Sweden, The Netherlands and the UK. 13 Reference Sites have received three stars, 12 two stars and 7 one star.
There are six categories of innovation in the Commission's Innovation Partnership on Active and Healthy Ageing: Medication Adherence, Fall Prevention, Frailty and Malnutrition, Integrated Care, Independent Living and Age-friendly Environments.
More information is available
here
.
Environment & Climate - The EC invests EUR 281.4 Million in funding New Projects
Brussels, 03 July 2013 - The European Commission has approved
funding for 248 new projects
under the LIFE+ programme, the European Union's environment fund.
The projects cover actions in the fields of nature conservation, climate change, environmental policy and information and communication on environmental issues across all Member States. Overall, they represent a total investment of some EUR 556.4 million, of which the EU will provide EUR 281.4 million.
Environment Commissioner Janez Potočnik said: "The LIFE+ programme continues to provide vital funding for innovative projects. These new projects will make a big contribution to protecting, conserving and enhancing Europe's natural capital. They will support the goal of turning the EU into a resource efficient, greener and more competitive low-carbon economy".
Commissioner for Climate Action Connie Hedegaard said: "I am happy to see confirmed this year that an ever rising share of LIFE projects is going to contribute to climate action. And we want to improve this even more: The new LIFE programme from 2014 to 2020 will foresee over 850 million Euros dedicated to climate action. This will roughly triple the amount which is spent on climate action".
The Commission received 1,159 applications in response to its latest call for proposals, which closed in September 2012.
The 2012 LIFE+ projects are listed here.
More information is available
here
.
Mobilisation of European Long-Term Investors (ELTI) to foster EU Growth
Brussels, 05 July 2013 - The Presidents and top officials of 16 European long-term financial institutions launched the European Association of Long-Term Investors (ELTI), joining forces to foster more sustainable, smart and inclusive European growth, notably for the youth.
As an international non-profit association, ELTI will be officially listed
in the
transparency registers
of the European institutions and thereby
clearly identified as a key player in the European debate on long-term investment. In close association, ELTI will develop at EU level the same agenda as the global Club of Long Term Investors' (LTIC), which includes some of the same large members.
ELTI aims to include at least one member per EU Member State and is open to association with all financial institutions in EU or Candidate Countries providing long-term finance which fulfils the terms and conditions of it Statutes. The Association's headquarters are in Brussels at 37 Square de MeeŻs.
More information is available
here
.
Latvia is going to adopt the Euro on 1st Jan 2014
Brussels, 09 July 2013 - The EU Council adopted a decision allowing Latvia to adopt the euro as its currency as of
01 Jan 2014. This decision will extend the Euro area to 18 member states, and gives Latvia almost six months to prepare for the changeover.
The Council also adopted regulations setting a permanent conversion rate for the Latvian Lats against the Euro, and adapting certain technical provisions on the Euro. Euro notes and coins will be issued in Latvia on 1 Jan 2014.
The conversion rate is set at 0.702804 Latvian Lats to one Euro, which corresponds to the current central rate of the lats in the EU's exchange rate mechanism (ERM II).
More information (PDF) is available
here
.
R&I - EU and Industry join forces to invest EUR 22 Billion
Brussels, 10 July 2013 - The European Commission, EU Member States and European industry will invest more than €22 billion over the next seven years in innovation for sectors that deliver high quality jobs.
Most of the investment will go to five public-private partnerships in
innovative medicines
,
aeronautics
,
bio-based industries
,
fuel cells and hydrogen
and
electronics
. These research partnerships will boost the competitiveness of EU industry in sectors that already provide more than 4 million jobs.
Overall, a proposed €8 billion investment from the next EU research and innovation programme, Horizon 2020, will secure around €10 billion from industry, and close to €4 billion from EU Member States.
The five Public-Private Partnerships, called 'Joint Technology Initiatives' (JTIs), are:
More information is available here.
Transport - IEA shows benefits of improved Energy Efficiency of Urban Transport Systems
10 July 2013 - Policies that improve the energy efficiency of urban transport systems could help save as much as USD 70 trillion in spending on vehicles, fuel and transportation infrastructure between now and 2050, according to a new report from the
International Energy Agency
.
The report,
A Tale of Renewed Cities
, draws on examples from more than 30 cities across the globe to show how to improve transport efficiency through better urban planning and travel demand management. Extra benefits include lower GreenHouse-Gas (GHG) emissions and higher quality of life.
The report, which was supported by the
European Bank for Reconstruction and Development
, sets forth a pathway outlining the essential steps and milestones for policy development and implementation to transform cities by improving urban transport systems. The pathway is divided into four sections that present the necessary planning and actions for supporting development, financing, implementation and evaluation of policies to improve the energy efficiency of urban transport systems.
More information is available
here
.
Transport - EU Auditors say Marco Polo programmes have been ineffective
16 July 2013 -
Marco Polo
programmes, aimed at shifting freight away from the roads, have been ineffective and should be discontinued in their current design, according to a
new report
from the European Court of Auditors (ECA).
"To put it simply, the programmes were ineffective as they did not meet the targets, little impact was achieved in shifting freight off the roads and there were no data to assess the achievement of the policy objectives (e.g. environmental benefits)"
said Ville Itšlš, the ECA member responsible for the report.
Since 2003, the Marco Polo I and II programmes have financed transport service projects designed to shift freight transport from road to rail, inland waterways and short sea shipping.
The programmes have been part of the EU transport policy objective to develop alternatives to road-only freight transport. This generally accepted objective
aims to reduce international road freight traffic, thereby improving the environmental performance of freight transport, reducing congestion and increasing road safety.


But the audit found there were not enough relevant project proposals put forward because the market situation and the programme rules discouraged operators from taking advantage of the scheme.
More information is available
here
.
Infrastructures PPPs - Pretty on Papers, Poor in Practices: a Struggle for Governments in Eastern Europe and the CIS
18 July 2013 - Governments in Eastern Europe and the CIS (Commonwealth of Independent States) are turning to private firms to help fund essential infrastructure, but even countries at the forefront still lack the experience, capacity and skills to partner effectively with businesses, according to a new regional ranking produced by The Economist Intelligence Unit (EIU) and commissioned by the European Bank for Reconstruction and Development (EBRD).
Public-Private Partnerships (PPP) joint deals between governments and private companies to build, own and operate infrastructure-require strong national institutions and well-crafted regulations, but many countries in the region struggle to implement best practices, says the study.
Countries in the region considered to be the most experienced in completing projects, on the other hand, often suffer from poorer regulatory, legal and institutional frameworks, giving rise to loosely organised project planning structures which create unnecessary inefficiencies and risks.
Even so, a number of countries performed well in the study: Croatia, Lithuania and Slovenia were top rated among the 25 countries evaluated in the index, scoring between 60 and 65 points out of a possible 100.
The study is available (PDF)
here
.
More information is available
here
.
Funding - Eurostars in Horizon 2020 opens to a broader range of companies
18 July 2013 - Eurostars is the only Europe-wide funding programme to be specifically designed for innovative Small and Medium-sized Enterprises (SMEs).


Eurostars
is a joint programme between the EUREKA network of funding agencies and the European Commission, and was until 2013 part of the seventh Framework Programme for research of the EU.
Eurostars project participants have to follow a set of rules in order to be eligible for funding and as Eurostars moves now under the Horizon 2020 flagship, most of the Eurostars eligibility criteria will remain unchanged. The lead-participant of a Eurostars project is always a Small or a Medium-sized Enterprise (SME).
A Eurostars project brings together partners from different countries and can address any technological area, but must have a civilian purpose and be aimed at the development of a new product, process or service. The project cannot run for longer than three years and, within two years of its completion, a commercial product resulting from the research performed during the project has to be launched on the market.
More information is available
here
.
Economy - July 2013: Economic Sentiment continues to brighten in the Euro area and the EU
30 July 2013 - In the Euro area, the ESI (Economic Sentiment Indicator)'s increase was driven by improved confidence among consumers and managers in industry, services and retail trade. Only in the construction sector confidence weakened.
Economic sentiment improved in four out of the five largest Euro area economies, i.e. Italy (+2.9), Spain (+1.2), France (+1.2) and Germany (+0.7), while it deteriorated in the Netherlands (-2.0).
The next Business and Consumer Survey is due to be published on 30 Aug 2013.
Business Consumer Surveys are available
here
.
More information is available
here
.
The EPN Consulting Sponsorship Scheme can help you expand Your Business:

Apply Now before its' too late

!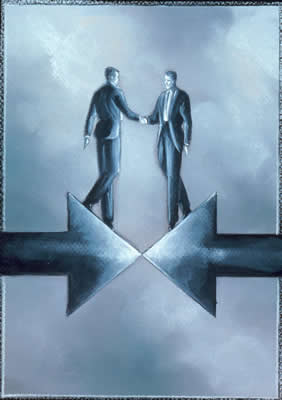 Increasing the visibility of businesses is vital to companies willing to see their turnover grow. It is now possible to implement this ambitious plan by applying to the EPN Consulting Sponsorship Scheme.
There are four Sponsorship packages (Bronze, Silver, Gold and Platinum) that include the publication of your corporate logo on this monthly Newsletter.
By choosing a richer package you can also publish one or more editorials on the newsletter as well as advertise events/workshops you will organise also on the EPN Consulting website (News and/or Events Sections).
With the Platinum package your visibility will be further increased with more features available including the publication of news about your activities on the EPN Consulting CEO Twitter and LinkedIn accounts.
You can choose to subscribe to this service for 6 or 12 months (renewals will be properly rewarded!) and pay either in British Pounds or in Euros. Don't miss this opportunity: boost your 2013 business with an effective communication strategy: EPN Consulting is happy to advise on the best package for you.
EPN Consulting Members enjoy discounts that grow proportionally with their membership package.
More details of the EPN Consulting Sponsorship Scheme are available here.
The Website of the Month: the Lithuanian EU Presidency

This month we have chosen the Lithuanian EU Presidency website that will last until 31 Dec 2013.
- The programme of the Lithuanian Presidency is available (PDF)
here
.
- Videos on Lithuanian Presidency priorities are available
here
.
- The Official website is:
http://www.eu2013.lt/en/
The EPN Consulting's Core Values

INDEPENDENT
to provide you with industry-unbiased solutions
EXPERIENCED
to quickly understand your problems and design bespoke solutions
FLEXIBLE
to meet all your requirements
TRUSTWORTHY
to allow you carry out your day-to-day business with peace of mind
CLIENT-ORIENTED
to exceed your expectations
INNOVATION-DRIVEN
to provide you with brand-new solutions
Do you know that EPN Consulting Members with ULTIMATE package could receive an additional newsletter entirely tailored on their needs?
Choose or Update to
the
EPN Consulting ULTIMATE package to receive bespoke information!
Please
contact us
for any question about becoming an EPN Consulting Member, proposing business offers, informing us on your business specialties, et cetera.