EPN Consulting is
The
European Professionals Network.
The


Read the EPN Consulting Paper, Professional News for Professional People!

In our digital paper you can find a selection of news concerning politics, economy, technology, education and more.

The
EPN Consulting Paper
is published twice a day (at 7 a.m. and 7 p.m. UK time) every day and it is completely FREE.

You can read it here and sign up to receive the paper automatically in your mailbox for your own convenience.

Our Sponsors


Would you like to sponsor this Newsletter and increase your visibility among Decision Makers?

Get in touch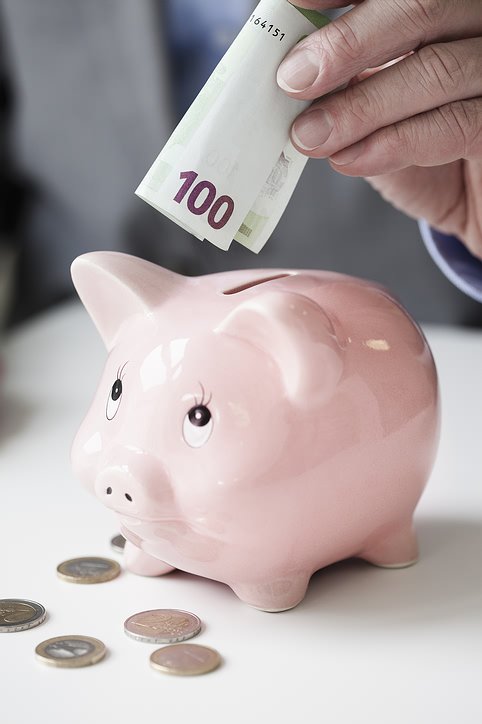 Save Money when joining


EPN Consulting !

For those who would like to join EPN Consulting, please mention the "EPNNL13" code when applying and you will receive an immediate


20% discount

on your enrolment fee!



This offer is dedicated to
new members only.

- INDEPENDENT
- EXPERIENCED
- FLEXIBLE
- TRUSTWORTHY
- CLIENT-ORIENTED
- INNOVATION-DRIVEN
EPN Consulting is member of:
ITS UK

How could you describe


to your colleagues and peers?


EPN Consulting is an energetic business offering Consultancy in several areas, an Innovative Network of Professionals and a vibrant Business Hub to clients throughout the UK and Europe.


The company is based in

London Victoria

and its team boasts many years of experience in the Business Management and Consultancy sector.

If firms would like to fund their business ideas and/or products, there may be the right opportunity in some of the European funding schemes and
EPN Consulting
can help find those ones suitable to them.

EPN Consulting is constantly updated about EC activities and has got wide experience in assisting Clients during the preparation of proposals and, when needed, to manage existing projects.

The firm delivers comprehensive consulting services to businesses (B2B) with the required flexibility to suit any kind of organisation (public or private, SME or large).

With assistance tailored on Clients' needs, EPN Consulting has fully qualified professionals helping Clients boost their business and their position on the market.

Consulting areas range from European Affairs, to Intelligent Transport Systems (ITS), Sustainable Transport in Smart Cities and Energy & Environment plus additional capabilities focusing on promoting and implementing Innovation in private companies and public authorities.

The idea of providing a European Professionals Network along with Consultancy is quite unique and this makes
EPN Consulting perfect for business purposes.

Professionals who join EPN Consulting are entitled to showcase for FREE their expertise on this newsletter, on the News section and on the Business Hub section of the EPN Consulting website with excellent chances to increase their business opportunities.
EPN Consulting Members can enjoy also additional services for free or at reduced rates.

Be Connected.
Be Contacted.
Join EPN Consulting
Are you based in London ?
If you are based in London and would like to know how
EPN Consulting
could bring benefits to your professional work,
and it will be our pleasure to meet you either in our office or at your premises for an informal chat.
Dear Subscriber,
Welcome to the July 2013 issue of the
EPN Consulting Newsletter
. received every month by
over 2,000 selected professionals in Europe
. This month we have some interesting facts to mention:
- 01 July - Croatia joins the EU family - more info in the "Website of the Month"
- 01 July - Lithuania takes over the EU Presidency - until 31 Dec 2013
http://www.eu2013.lt/en/
- 01 July - New lower caps for mobile roaming (data downloads now 36% cheaper)
http://europa.eu/rapid/press-release_IP-13-611_en.htm
- 28 June - t
he Permanent Representatives Committee approved, on behalf of the Council, the deal reached with the European Parliament on the draft regulation laying down the EU's Multiannual Financial Framework (MFF) for 2014-2020 and the Inter-Institutional Agreement (IIA) on budgetary discipline and sound financial management. More info
here (PDF)
.
This positive result is going to have impacts also on Horizon 2020, the new Research & Innovation (R&I) programme due to start on 01 Jan 2014.
With regard to EC funding opportunities, we'd like to remind you of the Eco-Innovation initiative currently open. If you have some ideas concerning products,processes,methodologies in one of the five areas funded (Materials Recycling, Sustainable Building Products, Food and Drink Sector, Water and Greening businesses)
contact us
and we will be happy to help you put together a great proposal. More info below in this newsletter.
If you need
pure consultancy
instead,
EPN Consulting
will carry out feasibility and viability studies that will include some intelligence on EU projects that have been already funded to catch ideas and adapt them to the Client's needs. This will ensure the design of cutting-edge solutions that avoid re-inventing the wheel with a much appreciated consequence of saving time and money.
EPN Consulting
provides assistance to public and private organisations as well as Universities and Research Centres.

EPN Consulting
is also an ideal partner for your project consortium as we have got a lot of experience in dealing with European projects.
Contact us
to know more about how we can help you.
If some of you are already involved in European projects and would like to publicise your progress,
contact us
and you will be impressed by the range of opportunities that are waiting for you.
For instance, you could apply to the new
EPN Consulting Sponsorship Scheme
that has been carefully designed to help acquire/increase professional visibility in Europe and boost your business.
Contact us
to know which benefits you will generate by applying to this scheme.
The
EPN Consulting
is not only a consulting firm but also a vibrant
Network of Professionals
that generates a lot of excellent know-how. If you are not a member yet, don't wait any longer and
join us
: a number of exclusive services are waiting for you.
The
EU Accession Countries enjoy a fantastic 50%-discount
on membership fees until 31 Dec 2013!
The EPN Consulting membership fees in GBP will be kept unchanged until 31 Dec 2013

whilst those in EUR may be revised quarterly (no increase also in Q3 2013)

.
Have you missed some of the previous issues of the
EPN Consulting Newsletter
? You can find all of them online
here
.
Finally, if you are already an EPN Consulting Member, please remember our
Member-Get-Member
campaign: if you introduce a new member both of you will receive a discount on your
membership fees
!
As this newsletter is also published on LinkedIn and Twitter, our Members gain immense visibility within and beyond Europe!
We wish you a great work during this couple of weeks of June!



This EPN Consulting Newsletter is delivered to your mailbox to inform you about the EPN Consulting activity as well as professional news & events, and business opportunities happening in Europe.
It is sent to both members and non-members willing to foster innovation in Europe.
Please be assured that all your data stored in our systems will never be given away/sold/disclosed.
EPN Consulting enforces a strict privacy policy and it is registered to the UK's
ICO (Information Commissioner's Office)
.
You receive this newsletter because you have been in touch with EPN Consulting or its CEO.
New Calls recently published
During last month the following new calls were launched.
- 28 June 2013 - Future Internet 2013 (FP7-2013-ICT-FI); Deadline 10 Dec 2013
If you would like to be advised on how to prepare and submit project proposals within the 7th Framework Programme (FP7) and/or other Programmes (i.e. Competitiveness and Innovation Programme-CIP), EPN Consulting is the right consultancy to choose. Visit the
EU Projects Consultancy
for more information.
Would you like to know more about what an EU project is like?
Attend one the tailored training courses that EPN Consulting organises for its clients. Visit the
Training courses and Seminars section
.
If you would like to be regularly informed on EC activities relevant to your areas of interest,
join EPN Consulting
and become one of our valuable members. You will receive exclusive services and first-hand items of information as well as gain immense visibility on the European scenario.
Notice: EPN Consulting Members enjoy discounts on EU projects assistance as well as up to a fantastic 20%-discount on Training Courses packages.Join us!
EPN Consulting helps you prepare sound projects proposals for EU grants!

Book your place to learn how to improve your chances of success

!
EPN Consulting organises "INTRODUCTION TO EUROPEAN PROJECTS" Courses to help you understand strengths and weaknesses of your ideas and how they can fit in the relevant Calls of interest. Theses courses are very flexible (No. of Students, Course Duration and Course Locations) to help you get the best out of it.
Learning now topics and funding schemes of the FP7 and CIP frameworks will set up the right mindset to understand the new Horizon 2020 framework due to start on 1st Jan 2014. Hurry up!
If you register your attendance by the 8th July, you can enjoy Early Bird fees (registrations close on 16th July 2013).
Exclusive low rates are available for Local Authorities, Universities, NGOs.
Contact us now to secure your place.
EPN Consulting Members receive up to 20% discount on training courses!
Environment - Bristol (UK) is European Green Capital 2015
Brussels, 14 June 2013 - The UK city of Bristol has won the European Green Capital Award for 2015.
The award was presented by EU Environment Commissioner Janez Potočnik at a ceremony in Nantes, France, which currently holds the title, on Friday evening.
Bristol received recognition for its investment plans in the areas of transport and energy, and especially for its commitment to act as a true role model for the green economy in Europe and beyond. Its communication and social media strategy were also highlighted as a real call to action for its citizens.
Commissioner Potočnik said: "Congratulations to Bristol for the example they are setting. We have much to learn from these efforts to improve the environment and quality of life for citizens, whilst creating new business opportunities, and I look forward to their year as European Green Capital. They will have numerous occasions to showcase their expertise and their creative approach to engaging with citizens and to developing a green economy".
The European Green Capital Award is an annual event to encourage cities to improve the quality of life by systematically taking the environment into account in urban planning and management. The Commission's proposed 7th Environmental Action Programme (EAP) underpins the initiative as a way of encouraging local authorities and citizens to make cities better places to live.
More information available
here
.
EU Economy - The 2013 Stability and Convergence programmes
Brussels, 17 June 2013 - The document provides an overview of the 2013 Stability and Convergence Programmes (SCPs) in the context of the European Semester. Its focus is on the Member States' fiscal consolidation plans over 2012-2016.
It serves as background for the examination of the SCPs against the requirements of the Stability and Growth Pact - both the corrective and the preventive arm - and the principles for fiscal exit adopted by the Council. It offers the opportunity for Member States to take an overall view of the fiscal plans, both at the EU or euro area level and at the Member States level.
Overall, the plans presented in the 2013 SCPs show that consolidation is set to continue, although its pace is expected to decelerate over time. This pattern of consolidation is consistent with a gradual correction of excessive deficits and is the result of frontloaded consolidation at the EU and EA level which resulted in significant consolidation efforts undertaken over 2010-2012 in many Member States.
Further consolidation, even if more gradual, is needed to progress on the path towards the Medium-Term Objectives (MTOs).
The full document (PDF) is available
here
.
EU Economy (2) - Country-specific Recommendations on Economic and Fiscal Policies
Brussels, 21 June 2013 - The EU Council approved draft recommendations to 23 Member States on the economic policies set out in their national reform programmes, as well as draft opinions on each Member State's fiscal policies, as presented in their stability/convergence programmes.
The Council also approved a specific draft recommendation on the economic policies of the euro area member states, and draft conclusions on Croatia (which will join the EU on 01 July 2013).
More information (PDF) available
here
.
EU Economy (3) - Quarterly Report on the Euro Area
Brussels, 27 June 2013 - Economic theory suggests that uncertainty has a detrimental effect on economic activity by giving agents the incentive to postpone investment, consumption and employment decisions until uncertainty is resolved, and by pushing up the cost of capital through increased risk premia.
To test the impact of uncertainty on activity in the Euro area, indicators of uncertainty for industry and consumers are derived from Business and Consumer Surveys (BCS). The indicators measure the divergence of business and consumer expectations about the economy and their finances. The underlying assumption is that the more economic agents disagree in their expectations, the higher the uncertainty in the economy. The impact of uncertainty is then estimated using fully specified investment and consumption models.
To benchmark the results of the estimation against alternative measures of uncertainty, the BCS indicators are compared with a widely used indicator of Policy Uncertainty. A key finding of the analysis is that uncertainty has a significant negative impact on both investment and consumption. The effect of uncertainty on economic activity also appears to have increased since the crisis.
More information (PDF) is available
here
.
Transport - New Passengers Rights Information Campaign
Brussels, 25 June 2013 - For the first time, millions of holiday-makers travelling in the EU this summer will be protected by comprehensive passenger rights - whether travelling by air or rail, and now also by ship, bus and coach. But research shows that two-thirds of passengers are not aware of their rights.
For this reason, the EC launched a new campaign to inform the many people gearing up to travel this summer about their passenger rights, and how to claim them if needed.
From 25 to 28 June, launch events took place in Brussels (BE), Athens-Piraeus (GR) and Sofia (BG) and an air passenger rights information day held in Warsaw (PL).
Vice-President Siim Kallas, responsible for Mobility and Transport, said: "For millions of Europeans, holidays are a time to have a well-deserved rest, and the vast majority will travel without any problem. But sometimes things do go wrong. This summer for the first time, holiday-makers can travel across Europe - from London to Lisbon or Ljubljana - knowing they are covered by passenger rights under EU law wherever and however they travel. But passengers need to know their rights to be able to use their rights. This campaign will put more information in their hands".
More information available
here
.
ECO-INNOVATION - Analysis and Reporting on the results achieved by the CIP Eco-Innovation Market Replication Projects
In the last issue of the
EPN Consulting Newsletter
we mentioned the opportunity of taking part in the Eco-Innovation call launched in May 2013 and open until 05 Sept 2013.
The funding scheme (up to 50% of direct costs) is dedicated to five areas such as i)
Materials Recycling
, ii)
Sustainable Building Products
, iii)
Food and Drink Sector
, iv)
Water
, v)
Greening businesses
.
To better understand the benefits of this programme, please read
this document
.
EPN Consulting
is happy to help any size of Enterprises to identify innovative aspects of their products, processes and/or methodologies that are worthy being converted in an outstanding project to submit.
Contact us
ASAP!
The EPN Consulting Sponsorship Scheme can help you expand Your Business: Apply Now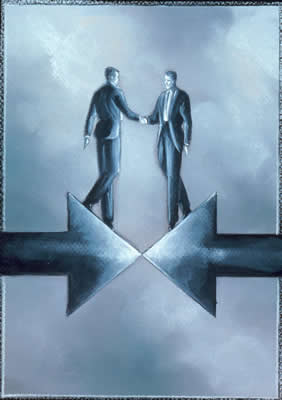 Increasing the visibility of businesses is vital to companies willing to see their turnover grow. It is now possible to implement this ambitious plan by applying to the EPN Consulting Sponsorship Scheme.
There are four Sponsorship packages (Bronze, Silver, Gold and Platinum) that include the publication of your corporate logo on this monthly Newsletter.
By choosing a richer package you can also publish one or more editorials on the newsletter as well as advertise events/workshops you will organise also on the EPN Consulting website (News and/or Events Sections).
With the Platinum package your visibility will be further increased with more features available including the publication of news about your activities on the EPN Consulting CEO Twitter and LinkedIn accounts.
You can choose to subscribe to this service for 6 or 12 months (renewals will be properly rewarded!) and pay either in British Pounds or in Euros. Don't miss this opportunity: boost your 2013 business with an effective communication strategy: EPN Consulting is happy to advise on the best package for you.
EPN Consulting Members enjoy discounts that grow proportionally with their membership package.
More details of the EPN Consulting Sponsorship Scheme are available here.
The Website of the Month: Croatia in the EU

The EPN Consulting's Core Values

INDEPENDENT
to provide you with industry-unbiased solutions
EXPERIENCED
to quickly understand your problems and design bespoke solutions
FLEXIBLE
to meet all your requirements
TRUSTWORTHY
to allow you carry out your day-to-day business with peace of mind
CLIENT-ORIENTED
to exceed your expectations
INNOVATION-DRIVEN
to provide you with brand-new solutions
Do you know that EPN Consulting Members with ULTIMATE package could receive an additional newsletter entirely tailored on their needs?
Choose or Update to
the
EPN Consulting ULTIMATE package to receive bespoke information!
Please
contact us
for any question about becoming an EPN Consulting Member, proposing business offers, informing us on your business specialties, et cetera.