EPN Consulting is
The
European Professionals Network.
The


Read the EPN Consulting Paper, Professional News for Professional People!

In our digital paper you can find a selection of news concerning politics, economy, technology, education and more.

The
EPN Consulting Paper
is published twice a day (at 7 a.m. and 7 p.m. UK time) every day and it is completely FREE.

You can read it here and sign up to receive the paper automatically in your mailbox for your own convenience.

Our Sponsors


Would you like to sponsor this Newsletter and increase your visibility among Decision Makers?

Get in touch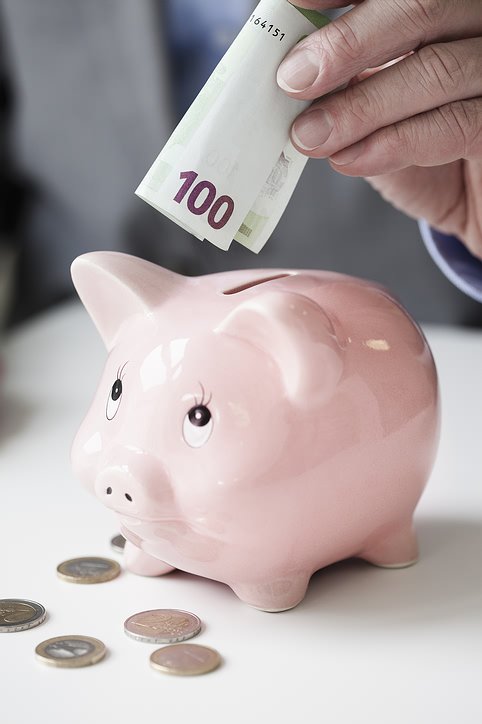 Save Money when joining


EPN Consulting !

For those who would like to join EPN Consulting, please mention the "EPNNL13" code when applying and you will receive an immediate


20% discount

on your enrolment fee!



This offer is dedicated to
new members only.

- INDEPENDENT
- EXPERIENCED
- FLEXIBLE
- TRUSTWORTHY
- CLIENT-ORIENTED
- INNOVATION-DRIVEN
EPN Consulting is member of:
ITS UK

How could you describe


to your colleagues and peers?


EPN Consulting is an energetic business offering Consultancy in several areas, an Innovative Network of Professionals and a vibrant Business Hub to clients throughout the UK and Europe.


The company is based in

London Victoria

and its team boasts many years of experience in the Business Management and Consultancy sector.

If firms would like to fund their business ideas and/or products, there may be the right opportunity in some of the European funding schemes and
EPN Consulting
can help find those ones suitable to them.

EPN Consulting is constantly updated about EC activities and has got wide experience in assisting Clients during the preparation of proposals and, when needed, to manage existing projects.

The firm delivers comprehensive consulting services to businesses (B2B) with the required flexibility to suit any kind of organisation (public or private, SME or large).

With assistance tailored on Clients' needs, EPN Consulting has fully qualified professionals helping Clients boost their business and their position on the market.

Consulting areas range from European Affairs, to Intelligent Transport Systems (ITS), Sustainable Transport in Smart Cities and Energy & Environment plus additional capabilities focusing on promoting and implementing Innovation in private companies and public authorities.

The idea of providing a European Professionals Network along with Consultancy is quite unique and this makes
EPN Consulting perfect for business purposes.

Professionals who join EPN Consulting are entitled to showcase for FREE their expertise on this newsletter, on the News section and on the Business Hub section of the EPN Consulting website with excellent chances to increase their business opportunities.
EPN Consulting Members can enjoy also additional services for free or at reduced rates.

Be Connected.
Be Contacted.
Join EPN Consulting
Are you based in London ?
If you are based in London and would like to know how
EPN Consulting
could bring benefits to your professional work,
and it will be our pleasure to meet you either in our office or at your premises for an informal chat.
Dear Subscriber,

Regarding these or other European calls, if you need help in finding partners and/or writing a good-quality proposal, EPN Consulting is happy to receive your requests and design a bespoke service for you.

The
EPN Consulting
is not only a consulting firm but also a vibrant
Network of Professionals
that generates a lot of excellent know-how. If you are not a member yet, don't wait any longer and
join us
: a number of exclusive services are waiting for you.
The
EU Accession Countries enjoy a fantastic 50%-discount
on membership fees until 31 Dec 2013!
The EPN Consulting membership fees in GBP will be kept unchanged until 31 Dec 2013

whilst those in EUR may be revised quarterly (no increase in Q2 2013)

.
Have you missed some of the previous issues of the
EPN Consulting Newsletter
? You can find all of them online
here
.
Finally, if you are already an EPN Consulting Member, please remember our
Member-Get-Member
campaign: if you introduce a new member both of you will receive a discount on your
membership fees
!
As this newsletter is also published on LinkedIn and Twitter, our Members gain immense visibility within and beyond Europe!
We wish you a productive May!



This EPN Consulting Newsletter is delivered to your mailbox to inform you about the EPN Consulting activity as well as professional news & events, and business opportunities happening in Europe.
It is sent to both members and non-members willing to foster innovation in Europe.
Please be assured that all your data stored in our systems will never be given away/sold/disclosed.
EPN Consulting enforces a strict privacy policy and it is registered to the UK's
ICO (Information Commissioner's Office)
.
You receive this newsletter because you have been in touch with EPN Consulting or its CEO.
New Calls recently published
During last month the following new calls were launched.
- 03 May 2013 - 70-G-ENT-CIP-13-B-N03S04 (Supporting the enhancement and promotion of sustainable transnational thematic tourism products) Call (Deadline 03 July 2013)
If you would like to be advised on how to prepare and submit project proposals within the 7th Framework Programme (FP7) and/or other Programmes (i.e. Competitiveness and Innovation Programme-CIP), EPN Consulting is the right consultancy to choose. Visit the
EU Projects Consultancy
for more information.
Would you like to know more about what an EU project is like?
Attend one the tailored training courses that EPN Consulting organises for its clients. Visit the
Training courses and Seminars section
.
If you would like to be regularly informed on EC activities relevant to your areas of interest,
join EPN Consulting
and become one of our valuable members. You will receive exclusive services and first-hand items of information as well as gain immense visibility on the European scenario.
Notice: EPN Consulting Members enjoy discounts on EU projects assistance as well as up to a fantastic 20%-discount on Training Courses packages.Join us!
EPN Consulting helps you prepare sound projects proposals for EU grants!

Book your place to learn how to improve your chances of success

!
EPN Consulting organises "INTRODUCTION TO EUROPEAN PROJECTS" Courses to help you understand strengths and weaknesses of your ideas and how they can fit in the relevant Calls of interest. Theses courses are very flexible (No. of Students, Course Duration and Course Locations) to help you get the best out of it.
Learning now topics and funding schemes of the FP7 and CIP frameworks will set up the right mindset to understand the new Horizon 2020 framework due to start on 1st Jan 2014. Hurry up!
EPN Consulting Members receive up to 20% discount on training courses!
EPN Consulting CEO, Stefano Mainero, held a University seminar on EU funding schemes for Enterprises
Last 08 Apr 2013 Dr Ing Stefano Mainero,
EPN Consulting

CEO
, held an 8-hour seminar in Turin (Italy) on "
European funding schemes for Enterprises
" to young professionals attending a Master on Product Lifecycle Management (PLM) organised by the faculty of Management Engineering of the Politecnico di Torino university.
The seminar described several funding schemes that are currently available to any kind and size of Enterprises including but, not limited to, the 7th Framework Programme, the Competitiveness and Innovation Programme, the Eurostars programme and their follow-ups in the new multi-annual schemes covering 2014-2020 (Horizon 2020, COSME, Eurostars2).
If some of you are interested in learning more on these topics to prepare your enterprise for new challenges and apply for some EU Grants, please
contact us
and we will be happy to help you succeed.
Logistics - IRU adopted Loading Bay Guidelines
The IRU Goods Transport Council adopted guidelines on loading bay operations, with recommendations addressing current inefficiencies, through a voluntary code of conduct, contractual clarifications and optimal use of available IT applications.
The IRU Loading Bay Guidelines consist of three recommendations:
a voluntary code of conduct, with best behavioural practices to adopt in case a conflict arises between the driver and ramps' personnel;
the integration of specific clauses in transport contracts, clarifying the each party's responsibilities in loading and unloading, as well as the monitoring of waiting times;
the use of IT applications enabling transport operators, where feasible, to book loading and unloading slots and providing visibility for shippers and carriers on availability of loading bays, labour and warehouse schedules
More information available
here
.
HORIZON 2020 - The new EU Framework Program for Research and Innovation - a focus on Mobility and Transport
Brussels, 11 April 2013 - An interesting speech was made by Máire GEOGHEGAN-QUINN on Horizon 2020 and the Mobility & Transport topics. Below some excerpts.
[...] Horizon 2020 will provide huge scope for the transport sector to boost its research and innovation capacity, so I would also like to highlight some of the opportunities in this area. [...]
[...] The other societal challenges are also very relevant to transport. For example, Europe wants to achieve a 60% reduction of CO2 emissions by 2050. Transport accounts for as much as a quarter of current emissions.
We also want to halve the use of conventionally-fuelled cars in cities and achieve virtually CO2-free city logistics in major urban centres by 2030.
We cannot achieve these goals without radical changes in the transport sector - and that is why transport is one of the six main societal challenges tackled under Horizon 2020. [...]
[...] I want the transport industry to be a leading player in Horizon 2020. As the backbone of an integrated, mobile economy, and with a major role to play in tackling many of our societal challenges, I would not settle for anything less!
Horizon 2020 will address transport as an integrated system. But it will not ignore the specifics of the different modes of transport, particularly where we need to achieve technological breakthroughs. Actions will focus on four areas:
Resource-efficient transport;

Better mobility, less congestion, more safety and security (this is where we expect a cross-over between transport modes);

Global leadership for the European transport industry;

Forward-looking activities to feed into future policy making.
[...] With the demand for mobility increasing world wide - the number of cars in the world will almost double by 2030, for example - these priorities respond to a global need for greater sustainability. [...]
The entire speech transcript is available
here
.
EU Integration - in the former Yugoslav Republic of Macedonia Reforms continue despite political tensions
Brussels, 16 Apr 2013 - The report highlights the importance of the implementation of the political agreement of 1st March 2013 by which the recent political crisis was overcome
"Progress has been made over the last six months. The challenge is now to maintain that momentum, so that full use can be made of the existing opportunities. To that end the political agreement of 1 March should be fully implemented, including on the Committee of Inquiry, the cross-party Memorandum of Understanding on fulfilling the country's strategic goal of EU membership and resuming dialogue with the journalists", said EU Enlargement Commissioner Stefan Füle.
More info is available
here
.
EGNOS & GALILEO - Agreement on financing and governance of the European satellite navigation systems
Brussels, 17 Apr 2013 - The member states' Permanent Representatives endorsed the compromise reached
between the Council and the European Parliament in their negotiations on a new financial and governance framework for the European satellite navigation systems (EGNOS and
Galileo) for the period covered by the Multi-annual Financial Framework (MFF) for 2014-2020.
In order to enter into force, the draft regulation stills needs to be formally approved by the Parliament and the Council. However, as the amount to be allocated to the EU's satellite navigation programmes depends on the outcome of the ongoing negotiations with the European Parliament on the next MFF, the final adoption of the draft regulation can only take place once there is a decision on the MFF.
More info is available
here
.
To Expand Your Business apply now to the EPN Consulting Sponsorship Scheme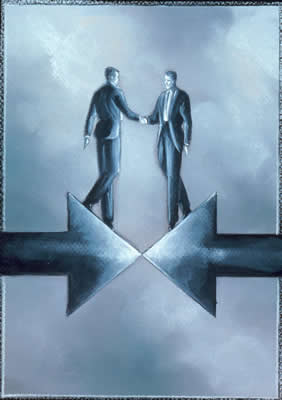 Increasing the visibility of businesses is vital to companies willing to see their turnover grow. It is now possible to implement this ambitious plan by applying to the EPN Consulting Sponsorship Scheme.
There are four Sponsorship packages (Bronze, Silver, Gold and Platinum) that include the publication of your corporate logo on this monthly Newsletter.
By choosing a richer package you can also publish one or more editorials on the newsletter as well as advertise events/workshops you will organise also on the EPN Consulting website (News and/or Events Sections).
With the Platinum package your visibility will be further increased with more features available including the publication of news about your activities on the EPN Consulting CEO Twitter and Linked accounts.
You can choose to subscribe to this service for 6 or 12 months (renewals will be properly rewarded!) and pay either in British Pounds or in Euros. Don't miss this opportunity: boost your 2013 business thanks to an effective strategy of communication: EPN Consulting is happy to advise on the best package for you.
EPN Consulting Members enjoy discounts that grow proportionally with their membership package.
More details of the EPN Consulting Sponsorship Scheme are available here.
Next Professional Events happening in Europe
[...]
There are fantastic business opportunities for you: if you buy one of the Sponsorship packages you could sponsor one or more events or even have your logo on the top page of the Events Section (Platinum, Gold, Silver, Bronze packages available). Please drop us an email if interested and we will provide you with all information.
Notice: EPN Consulting Members enjoy up to 20% discount on sponsoring packages. Join us!
The Website of the Month: Global Status Report on Road Safety 2013

Due to its high importance, this month EPN Consulting has chosen not a website but The Global Status Report on ROAD SAFETY 2013 published by the World Health Organisation (WHO).
The Global Status Report on Road Safety 2013 presents information on road safety from 182 countries, accounting for almost 99% of the world's population. The report indicates that worldwide the total number of road traffic deaths remains unacceptably high at 1.24 million per year. Only 28 countries, covering 7% of the world's population, have comprehensive road safety laws on five key risk factors: drinking and driving, speeding, and failing to use motorcycle helmets, seat-belts, and child restraints.
The EPN Consulting's Core Values

INDEPENDENT
to provide you with industry-unbiased solutions
EXPERIENCED
to quickly understand your problems and design bespoke solutions
FLEXIBLE
to meet all your requirements
TRUSTWORTHY
to allow you carry out your day-to-day business with peace of mind
CLIENT-ORIENTED
to exceed your expectations
INNOVATION-DRIVEN
to provide you with brand-new solutions
Do you know that EPN Consulting Members with ULTIMATE package could receive an additional newsletter entirely tailored on their needs?
Choose or Update to
the
EPN Consulting ULTIMATE package to receive bespoke information!
Please
contact us
for any question about becoming an EPN Consulting Member, proposing business offers, informing us on your business specialties, et cetera.