EPN Consulting is
The
European Professionals Network.
The


Read the EPN Consulting Paper, Professional News for Professional People!

In our digital paper you can find a selection of news concerning politics, economy, technology, education and more.

The
EPN Consulting Paper
is published twice a day (at 7 a.m. and 7 p.m. UK time) every day and it is completely FREE.

You can read it here and sign up to receive the paper automatically in your mailbox for your own convenience.

Our Sponsors


Would you like to sponsor this Newsletter and increase your visibility among Decision Makers?

Get in touch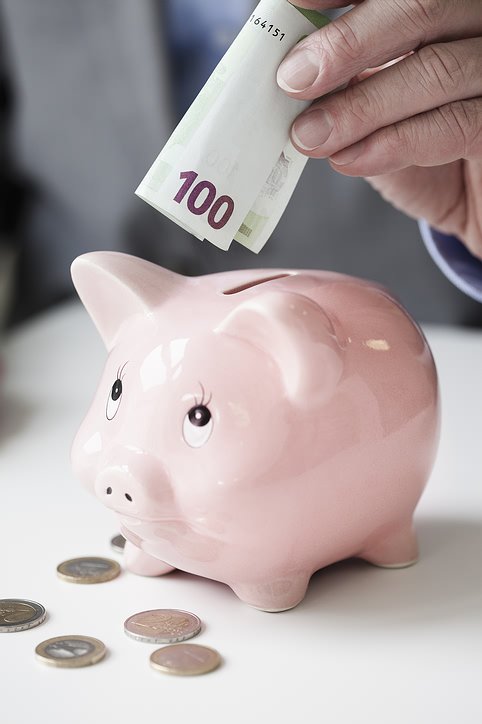 Save Money when joining


EPN Consulting !

For those who would like to join EPN Consulting, please mention the "EPNNL13" code when applying and you will receive an immediate


20% discount

on your enrolment fee!



This offer is dedicated to
new members only.

- INDEPENDENT
- EXPERIENCED
- FLEXIBLE
- TRUSTWORTHY
- CLIENT-ORIENTED
- INNOVATION-DRIVEN
EPN Consulting is member of:
ITS UK

How could you describe


to your colleagues and peers?


EPN Consulting is an energetic business offering Consultancy in several areas, an Innovative Network of Professionals and a vibrant Business Hub to clients throughout the UK and Europe.


The company is based in

London Victoria

and its team boasts many years of experience in the Business Management and Consultancy sector.

If firms would like to fund their business ideas and/or products, there may be the right opportunity in some of the European funding schemes and
EPN Consulting
can help find those ones suitable to them.

EPN Consulting is constantly updated about EC activities and has got wide experience in assisting Clients during the preparation of proposals and, when needed, to manage existing projects.

The firm delivers comprehensive consulting services to businesses (B2B) with the required flexibility to suit any kind of organisation (public or private, SME or large).

With assistance tailored on Clients' needs, EPN Consulting has fully qualified professionals helping Clients boost their business and their position on the market.

Consulting areas range from European Affairs, to Intelligent Transport Systems (ITS), Sustainable Transport in Smart Cities and Energy & Environment plus additional capabilities focusing on promoting and implementing Innovation in private companies and public authorities.

The idea of providing a European Professionals Network along with Consultancy is quite unique and this makes
EPN Consulting perfect for business purposes.

Professionals who join EPN Consulting are entitled to showcase for FREE their expertise on this newsletter, on the News section and on the Business Hub section of the EPN Consulting website with excellent chances to increase their business opportunities.
EPN Consulting Members can enjoy also additional services for free or at reduced rates.

Be Connected.
Be Contacted.
Join EPN Consulting
Are you based in London ?
If you are based in London and would like to know how
EPN Consulting
could bring benefits to your professional work,
and it will be our pleasure to meet you either in our office or at your premises for an informal chat.
Dear Subscriber,
The
EPN Consulting
is not only a consulting firm but also a vibrant
Network of Professionals
that generates a lot of excellent know-how. If you are not a member yet, don't wait any longer and
join us
: a number of exclusive services are waiting for you.
The
EU Accession Countries enjoy a fantastic 50%-discount
on membership fees until 31 Dec 2013!
The EPN Consulting membership fees in GBP will be kept unchanged until 31 Dec 2013

whilst those in EUR may be revised quarterly (no increase in Q2 2013)

.
Have you missed some of the previous issues of the
EPN Consulting Newsletter
? You can find all of them online
here
.
Finally, if you are already an EPN Consulting Member, please remember our
Member-Get-Member
campaign: if you introduce a new member both of you will receive a discount on your
membership fees
!
As this newsletter is also published on LinkedIn and Twitter, our Members gain immense visibility within and beyond Europe!
We wish you a bubbling April!



This EPN Consulting Newsletter is delivered to your mailbox to inform you about the EPN Consulting activity as well as professional news & events, and business opportunities happening in Europe.
It is sent to both members and non-members willing to foster innovation in Europe.
Please be assured that all your data stored in our systems will never be given away/sold/disclosed.
EPN Consulting enforces a strict privacy policy and it is registered to the UK's
ICO (Information Commissioner's Office)
.
You receive this newsletter because you have been in touch with EPN Consulting or its CEO.
New Calls recently published
During last month the following new calls were launched.
- 05 Mar 2013 - ENIAC-2013-1 (deadline 23 May 2013 and 12 Sept 2013)
UPDATED DEADLINES OF OPEN CALLS


-
15 Apr 2013
(instead of 12 Mar 2013) -
FP7-ICT-2013-C
-
29 May 2013
(instead of 29 Mar 2013) -
FP7-AAT-2013-RTD-HIGH-SPEED
If you would like to be advised on how to prepare and submit project proposals within the 7th Framework Programme (FP7) and/or other Programmes (i.e. Competitiveness and Innovation Programme-CIP), EPN Consulting is the right consultancy to choose. Visit the
EU Projects Consultancy
for more information.
Would you like to know more about what an EU project is like?
Attend one the tailored training courses that EPN Consulting organises for its clients. Visit the
Training courses and Seminars section
.
If you would like to be regularly informed on EC activities relevant to your areas of interest,
join EPN Consulting
and become one of our valuable members. You will receive exclusive services and first-hand items of information as well as gain immense visibility on the European scenario.
Notice: EPN Consulting Members enjoy discounts on EU projects assistance as well as up to a fantastic 20%-discount on Training Courses packages.Join us!
EPN Consulting helps you prepare sound FP7 and CIP projects proposals!

Book your place to learn how to improve your chances of success

!
EPN Consulting organises "INTRODUCTION TO EUROPEAN PROJECTS" Courses to help you understand strengths and weaknesses of your ideas and how they can fit in the relevant Calls of interest. Theses courses are very flexible (No. of Students, Course Duration and Course Locations) to help you get the best out of it.
Learning now topics and funding schemes of the FP7 and CIP frameworks will set up the right mindset to understand the new Horizon 2020 framework due to start on 1st Jan 2014. Hurry up!
EPN Consulting Members receive up to 20% discount on training courses!
EPN Consulting is part of the Advisory Board of the EC-funded TIPS Project
EPN Consulting

CEO
, Stefano Mainero, was selected as one of the 11 Experts to join the
Advisory Board
of the
TIPS
project.
TIPS is a Support Action funded by the European Commission to enhance the capacity of EU transport projects to transform research results into innovative products and services.
TIPS will select the best way for each individual R&D project (focusing notably on just completed and still ongoing FP6 and FP7 projects) to bring its R&D results to the market. As a starting point it is necessary to understand where the projects lie on the exploitation pathway and to offer tailor-made services to them.
TIPS will analyse successful exploitation strategies in completed projects and develop good practices to help ongoing transport projects exploit their research results:
Analysing the research framework of finished and ongoing national and EU-funded projects;
Developing best practice guidelines and innovation methodologies;
Promoting the exploitation of R&D results and market uptake of innovative products and services to transport project partners;
Supporting completed and ongoing EU-funded research projects to develop sound action plans for the use and dissemination of results;
Creating a supporting project environment and tools that are sustainable.
EPN Consulting
was also identified as one of the relevant European networks able to
disseminate
the project results.
More information on the project is available
here
.
EPN Consulting enhances its interest in Road Safety
Last 06 March 2013 EPN Consulting took part in the 6th Annual ASECAP Road Safety Conference organised at the European Parliament in Brussels on "Deploying Road Safety Priorities in the EU: the Role of Road Infrastructure Operators".

The event format comprised a political discussion on the implementation of EU road safety policy as well as an illustration of real-life road safety deployments on ASECAP motorways.

It was good to see that many efforts undertaken by European Road Infrastructures Operators have been successful in reducing the number of accidents and casualties toward the Vision Zero wished by the EU. This has been possible thanks to the installation and management of Intelligent Transport Systems (ITS) solutions

ASECAP is the European Association of Operators of Toll Road Infrastructures, whose members' networks today span about 45,000 kms of motorways, bridges and tunnels across 21 countries.
ASECAP's purpose is to defend and develop the system of motorways and road infrastructures in Europe applying tolls as a means to ensure the financing of their construction, maintenance and operation.


More information on this event and presentations shown is available
here
.
EPN Consulting attended the iMobility Forum Workshop on "Automation in Road Transport"
Last 07 March 2013 EPN Consulting attended the workshop on "Automation in Road Transport" organised in Brussels by the iMobility Forum.

Automation will play an important role in realising the societal challenges and policy objectives for mobility and Transport. Applications like platooning, temporary auto-pilot, hazards detection and intelligent lane assignment all highly depend on new emerging technologies and know-how in areas such as sensors, HMI, communication and user acceptance but also on new policies and regulations. This event was a fantastic opportunity to share information and best practice within this challenging field.


More information on this event and presentations shown is available
here
.
Unlocking the potential of business services for jobs and growth: New High Level Group set up
Brussels, 14 March 2013 - The European Commission set up a new High Level Group (HLG) to examine the challenges facing the business services sector and the obstacles to a well-functioning single market in this field.

In particular the HLG should make policy recommendations and help policy-makers to identify ways to improve the level of productivity and innovation of business services.


Business services employ 21 million people in the EU in more than 4 million enterprises and have an untapped potential to contribute to increased productivity, competitiveness and growth. They encompass a varied selection of sectors ranging from technical services (e.g. engineering and architecture, IT) to other professional services such as legal services, accounting, employment services and facility management (e.g. cleaning, catering, security services).
As the borderline between services and goods becomes less clearly defined, barriers to trade in services are directly hampering trade in goods to an increasing degree. Moreover, business services are crucial to industrial competitiveness and innovation and they are particularly relevant for SMEs, who rely more on purchasing services from the market than from large companies.
More info available
here
.
Boosting Investment in the European Neighbourhood
Brussels, 18 Mar 2013 - Energy and Transport sectors in the countries of the Eastern and Southern Neighbourhood will be a key focus of new EU funding approved by the European Commission.
The Commission decided to allocate EUR 200 million to the Neighbourhood Investment Facility (NIF) with the objective of leveraging investments from EU development banks.
Combining the EU grants with the loans from the development banks will allow a more competitive financing structures for many large projects in the countries of the Eastern and Southern Neighbourhood.
The planned investments will target energy and transport projects establishing infrastructure interconnections between the EU and neighbouring countries and among neighbouring countries themselves, as well as projects addressing common climate change challenges and promoting growth and small businesses.
Projects funded in 2012 covered a wide range of initiatives and sectors, among others, a Small and Medium-sized Enterprises (SME) Guarantee Facility in the Southern Neighbourhood, the modernisation of border crossing points in Armenia, support for the electrical transport network in Morocco as well as for a Green for Growth Fund, which will provide refinancing via local financial institutions for investments in energy efficiency and renewable energies to SMEs and households in the Eastern Neighbourhood countries.
More info is available
here
.
Digital Agenda - Global Tech Sector measures its Carbon Footprint
Brussels, 18 Mar 2013 - The European Commission is working with 27 of the world's leading tech companies and associations to measure their carbon footprint arising from the production, transport and sales of ICT goods, networks and services. According to a study recently published, 10 measurement tools and standards pilot-tested by the organisations are comparable. The aim is to have a common measurement framework in order to get a clearer picture, and eventually a reduction, of
CO
2
emissions.
Every minute of the day,
48 hours of new video content is uploaded onto YouTube, 700,000 Facebook users share content, Google receives over 2 million search queries
and 200 million emails are sent, not to mention tweets, blogs, etc. Given that a single search query may produce from a few tenths of a gram to a few grams of CO
2
emissions depending on the type of energy used to power the relevant devices, CO
2
emissions in this regard can be substantial. Currently calculations of these emissions, notably from industry, vary significantly and are highly dependent on the different methods used
.
ICT products and services are currently responsible for 8 to 10% of the EU's electricity consumption and up to 4% of its carbon emissions. Measuring the environmental effect of the ICT-sector in a transparent way is essential in helping to use global energy resources sustainably.
More info is available
here
.
Eurocities members compete for Green Capital 2015 award
Last 25 March 2013
Bristol
(UK),
Brussels
(BE),
Glasgow
(UK) and
Ljubljana
(SI) - all members of EUROCITIES - were shortlisted for the European Green Capital 2015 title.
These cities already have a strong track record when it comes to the Green Capital: Nantes is the current title holder while Copenhagen will take over next year.
Since its inception in 2010, the European title has been awarded to four EUROCITIES members, including the first title holder, Stockholm, in 2010 and Hamburg in 2011.
The award recognises the role of local authorities in improving the environment.
By highlighting the achievements of specific cities, showcasing and promoting the exchange of best practice, the European Commission, behind the initiative, hopes to spur on other European cities to follow suit.
The four finalists for the 2015 award were selected out of eight applicants. The winner will be announced at a ceremony in Nantes in June 2013.
More info on the European Green Capital award is available
here
.
To Expand Your Business apply now to the EPN Consulting Sponsorship Scheme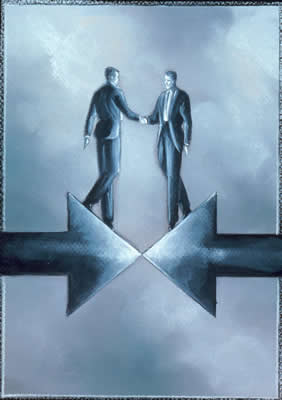 Increasing the visibility of businesses is vital to companies willing to see their turnover grow. It is now possible to implement this ambitious plan by applying to the EPN Consulting Sponsorship Scheme.
There are four Sponsorship packages (Bronze, Silver, Gold and Platinum) that include the publication of your corporate logo on this monthly Newsletter.
By choosing a richer package you can also publish one or more editorials on the newsletter as well as advertise events/workshops you will organise also on the EPN Consulting website (News and/or Events Sections).
With the Platinum package your visibility will be further increased with more features available including the publication of news about your activities on the EPN Consulting CEO Twitter and Linked accounts.
You can choose to subscribe to this service for 6 or 12 months (renewals will be properly rewarded!) and pay either in British Pounds or in Euros. Don't miss this opportunity: boost your 2013 business thanks to an effective strategy of communication: EPN Consulting is happy to advise on the best package for you.
EPN Consulting Members enjoy discounts that grow proportionally with their membership package.
More details of the EPN Consulting Sponsorship Scheme are available here.
Next Professional Events happening in Europe
- 10 Apr 2013 - Brussels (BE) -
EUP+TRA
-
MARCO POLO Programme - European Information Day 2013
- 10-11 Apr 2013 - Brussels (BE) - ICT - 1st International Conference on Internet Science
- 11-13 Apr 2013 - Naples (IT) -
ENE+ENV
-
ENERGYMED 2013 - 6th Conference Exhibition on Renewable Sources and Energy Efficiency
- 15-17 Apr 2013 - Naples (IT) -
INN+TEC
-
3rd INTERNATIONAL CONFERENCE ON MICROGENERATION AND RELATED TECHNOLOGIES
- 15-17 Apr 2013 - Lausanne (CH)
-
FT GLOBAL COMMODITIES SUMMIT - Consolidating the Industry, the Challenges ahead
- 16-18 Apr 2013 - Birmingham (UK) -
TRA
-
TRAFFEX 2013
,
PARKEX 2013
,
STREETDESIGN 2013
- 17-18 Apr 2013 - Las Palmas de Gran Canarias (ES) -
EUP+TRA
-
INTRAREGIO Project - 1st International Conference on "A European Research Strategy for Intermodal Transport"
- 17-18 Apr 2013 - Zuerich (CH) - EUP+ITS+TRA - SUSTAINCITY PROJECT CONFERENCE on Integrated Land-Use and Transport Simulation
- 17-19 Apr 2013 - Geneva (CH) -
FIN+ENE+ENV+TRA
-
7th EUROPEAN CONFERENCE ON SUSTAINABLE CITIES AND TOWNS
- 18-19 Apr 2013 - Brussels (BE) -
ENE+EUP+INN
-
3rd EERA (European Energy Research Association) ANNUAL CONGRESS
- 18-19 Apr 2013 - Donostia/San Sebastian - ENV+EUP+TRA - CIVITAS Event - Donostia/San Sebastian Study Tour
- 23-25 Apr 2013 - Birmingham (UK) -
TRA
-
MULTIMODAL 2013
- 24-25 Apr 2013 - Lyon (FR) - ENE+INN+TEC - GRID-SCALE PV 2013
- 24-26 Apr 2013 - Muenich (DE) - CIV+ENE+ENV+INN - SB13 MUENICH - Implementing Sustainability: Barriers and Chances
- 25 Apr 2013 - Berlin (DE) - EUP+ITS+TRA - FOT-NET Seminar: "Tools for Gathering and Analysing Data especially in FOTs of Cooperative Systems"
- 25-26 Apr 2013 - London (UK) - BIZ+ICT+INN - FT Conference - FT DIGITAL MEDIA CONFERENCE 2013
- 25-26 Apr 2013 - Birmingham (UK) - ENV+TRA - CYCLE CITY BIRMINGHAM 2013
- 25-26 Apr 2013 - Paris (FR) - EUP+TRA - HERMES Project Worskhop on "Enhancing Intrernational Collaboration in Transportation Research"
- 25-27 Apr 2013 - Budapest (HU) - ENE - RENEXPO CENTRAL EUROPE
[...]
There are fantastic business opportunities for you: if you buy one of the Sponsorship packages you could sponsor one or more events or even have your logo on the top page of the Events Section (Platinum, Gold, Silver, Bronze packages available). Please drop us an email if interested and we will provide you with all information.
Notice: EPN Consulting Members enjoy up to 20% discount on sponsoring packages. Join us!
The Website of the Month: EUROVELO

This month EPN Consulting has chosen EuroVelo, the European Cycle Route Network.
EUROVELO is an EC-funded project under the preparatory action of Sustainable Tourism. The project was initiated and is managed by the European Cyclists' Federation (ECF).
The EUROVELO Network consists of 14 long-distance routes and, when completed (by 2020), it will cover over 70,000 kms of routes.
One of the many benefits of cycle tourism is that typically has very little impact on the Environment and when travelling from/to the chosen cycle trip is made by Public Transport that impact is ever smaller.
Cycling is also one of the best and pleasant ways of keeping ourselves healthy and fit.
The EPN Consulting's Core Values

INDEPENDENT
to provide you with industry-unbiased solutions
EXPERIENCED
to quickly understand your problems and design bespoke solutions
FLEXIBLE
to meet all your requirements
TRUSTWORTHY
to allow you carry out your day-to-day business with peace of mind
CLIENT-ORIENTED
to exceed your expectations
INNOVATION-DRIVEN
to provide you with brand-new solutions
Do you know that EPN Consulting Members with ULTIMATE package could receive an additional newsletter entirely tailored on their needs?
Choose or Update to
the
EPN Consulting ULTIMATE package to receive bespoke information!
Please
contact us
for any question about becoming an EPN Consulting Member, proposing business offers, informing us on your business specialties, et cetera.