EPN Consulting is
The
European Professionals Network.
The


Read the EPN Consulting Paper, Professional News for Professional People!

In our digital paper you can find a selection of news concerning politics, economy, technology, education and more.

The
EPN Consulting Paper
is published twice a day (at 7 a.m. and 7 p.m. UK time) every day and it is completely FREE.

You can read it here and sign up to receive the paper automatically in your mailbox for your own convenience.

Our Sponsors


Would you like to sponsor this Newsletter and increase your visibility among Decision Makers?

Get in touch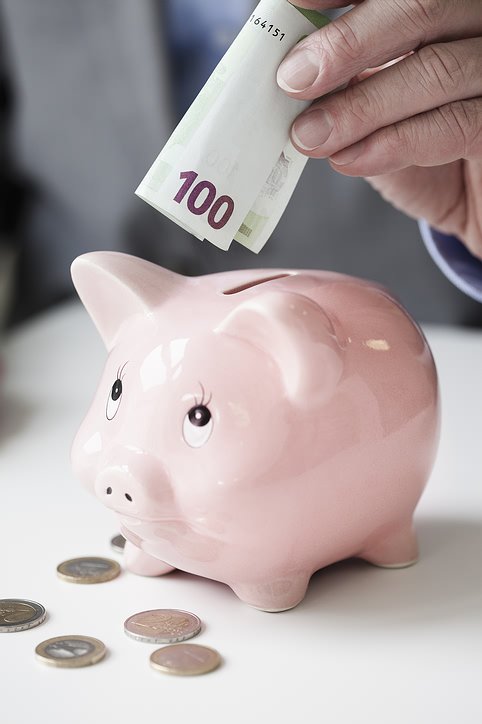 Save Money when joining


EPN Consulting !

For those who would like to join EPN Consulting, please mention the "EPNNL13" code when applying and you will receive an immediate


20% discount

on your enrolment fee!



This offer is dedicated to
new members only.

- INDEPENDENT
- EXPERIENCED
- FLEXIBLE
- TRUSTWORTHY
- CLIENT-ORIENTED
- INNOVATION-DRIVEN
EPN Consulting is member of:
ITS UK

How could you describe


to your colleagues and peers?


EPN Consulting is an energetic business offering Consultancy in several areas, an Innovative Network of Professionals and a vibrant Business Hub to clients throughout the UK and Europe.


The company is based in

London Victoria

and its team boasts many years of experience in the Business Management and Consultancy sector.

If firms would like to fund their business ideas and/or products, there may be the right opportunity in some of the European funding schemes and
EPN Consulting
can help find those ones suitable to them.

EPN Consulting is constantly updated about EC activities and has got wide experience in assisting Clients during the preparation of proposals and, when needed, to manage existing projects.

The firm delivers comprehensive consulting services to businesses (B2B) with the required flexibility to suit any kind of organisation (public or private, SME or large).

With assistance tailored on Clients' needs, EPN Consulting has fully qualified professionals helping Clients boost their business and their position on the market.

Consulting areas range from European Affairs, to Intelligent Transport Systems (ITS), Sustainable Transport in Smart Cities and Energy & Environment plus additional capabilities focusing on promoting and implementing Innovation in private companies and public authorities.

The idea of providing a European Professionals Network along with Consultancy is quite unique and this makes
EPN Consulting perfect for business purposes.

Professionals who join EPN Consulting are entitled to showcase for FREE their expertise on this newsletter, on the News section and on the Business Hub section of the EPN Consulting website with excellent chances to increase their business opportunities.
EPN Consulting Members can enjoy also additional services for free or at reduced rates.

Be Connected.
Be Contacted.
Join EPN Consulting
Are you based in London ?
If you are based in London and would like to know how
EPN Consulting
could bring benefits to your professional work,
and it will be our pleasure to meet you either in our office or at your premises for an informal chat.
Dear Subscriber,
Welcome to the March 2013 issue of the EPN Consulting Newsletter that is received by
over 1,700 selected professionals in Europe
.
As you know the economic situation in Europe is still not satisfactory and a few days ago also the UK - which is not in the Eurozone -
was downgraded from AAA to Aa1
by Moody's.
The economic crisis, started in 2008, is being lasting for much a longer period than expected and some questions come to everybody's mind.
As a matter of fact, on 19 Feb 2013 Mr Olli Rehn, Vice-President of the European Commission and member of the Commission responsible for Economic and Monetary Affairs and the Euro made a speech:

Closely related to this, some days earlier there were problems in the European Council about agreeing on the Multiannual Financial Framework budget, which we described more in details below in this newsletter.

After some debates on the 08 Feb 2013 the
European Council reached the agreement on the MFF
, which lays down the EU's budgetary priorities for the years 2014-2020. This is a good news as it has a direct impact on the budget allocation to R&I activities envisaged in the
Horizon 2020
research framework.
In February 2013 some new calls for proposals were launched and the most popular are ARTEMIS and LIFE+ 2013. In May 2013 it is expected the publication of the Eco-Innovation call, whereas on the 08 May 2013 the Intelligent Energy Europe (IEE) call will close.
For those of you who are interested in ICT, please remember the
FP7 ICT-11 call
is still open (deadline 16 Apr 2013) as well as the
CIP ICT-PSP call
(deadline 14 May 2013).
Many other calls for proposals are closing in March and April 2013. Visit the relevant section in this newsletter and you will see how many funding opportunities are still open.
If you need help in finding partners and/or writing a good-quality proposal,
EPN Consulting is happy to receive your requests and design a bespoke service for you.


We remind you the new
EPN Consulting Sponsorship Scheme
that has been carefully designed to help you acquire/increase your professional visibility in Europe and boost your business.
Contact us
to know which benefits you will generate by applying to this scheme.
EPN Consulting provides assistance to public and private organisations as well as Universities and Research Centres that would like to see their ideas converted in a sound proposal to be submitted.


EPN Consulting
is also an ideal partner for your project consortium as we have got a lot of experience in dealing with EC projects.
Contact us
to know more about how we can help you.

If some of you are already involved in European projects and would like to publicise your progress,
contact us
and you will be impressed by the range of opportunities that are waiting for you.
The
EPN Consulting
is not only a consulting firm but also a vibrant
Network of Professionals
that generates a lot of excellent know-how. If you are not a member yet, don't wait any longer and
join us
: a number of exclusive services are waiting for you.
The
EU Accession Countries enjoy a fantastic 50%-discount
on membership fees until 31 Dec 2013!
The EPN Consulting membership fees in GBP will be kept unchanged until 31 Dec 2013 whilst those in EUR may be revised quarterly.
Have you missed some of the previous issues of the EPN Consulting Newsletter? You can find all of them online
here
.
Finally, if you are already an EPN Consulting Member, please remember our
Member-Get-Member
campaign: if you introduce a new member both of you will receive a discount on your
membership fees
!
As this newsletter is also published on LinkedIn and Twitter, our Members gain immense visibility within and beyond Europe!
We wish you an exciting March!



This EPN Consulting Newsletter is delivered to your mailbox to inform you about EPN Consulting news, events, business opportunities, happening in Europe.
It is sent to both members and non-members willing to foster innovation in Europe.
Please be assured that all your data stored in our systems will never be given away/sold/disclosed.
EPN Consulting enforces a strict privacy policy and it is registered to the UK's
ICO (Information Commissioner's Office)
.
You receive this newsletter because you have been in touch with EPN Consulting or its CEO.
New Calls recently published
During last month the following new calls were launched.
- 19 Feb 2013 - LIFE+ 2013 (deadline 25 June 2013)
If you would like to be advised on how to prepare and submit project proposals within the 7th Framework Programme (FP7) and/or other Programmes (i.e. Competitiveness and Innovation Programme-CIP), EPN Consulting is the right consultancy to choose. Visit the
EU Projects Consultancy
for more information.
Would you like to know more about what an EU project is like?
Attend one the tailored training courses that EPN Consulting organises for its clients. Visit the
Training courses and Seminars section
.
Notice: EPN Consulting Members enjoy discounts on EU projects assistance as well as up to a fantastic 20%-discount on Training Courses packages.Join us!
EPN Consulting helps you prepare sound FP7 and CIP projects proposals!

Book your place to learn how to improve your chances of success

!
EPN Consulting organises "INTRODUCTION TO EUROPEAN PROJECTS" Courses to help you understand strengths and weaknesses of your ideas and how they can fit in the relevant Calls of interest. Theses courses are very flexible (No. of Students, Course Duration and Course Locations) to help you get the best out of it.
Learning now topics and funding schemes of the FP7 and CIP frameworks will set up the right mindset to understand the new Horizon 2020 framework due to start on 1st Jan 2014. Hurry up!
EPN Consulting Members receive up to 20% discount on training courses!
EUROSTARS call for proposals closes on 04 April 2013
Eurostars
aims to stimulate R&D performing SMEs to lead international collaborative research and innovation projects by easing access to support and funding.
It is fine-tuned to focus on the needs of SMEs, and specifically targets the development of new products, processes and services and the access to transnational and international markets.
More than 70% of the applicants of the Eurostars projects are R&D SMEs and SMEs.
There are some eligibility criteria to comply with in order to apply in the Eurostars Programme. This is a summary of the different criteria:
The project must meet the EUREKA criteria: it can address any technology but must have a civilian purpose and be aimed at the development of a new product, process or service.
The leading SME must be a R&D performing SME
All the SMEs must fulfill the EU-adopted definition of an SME
The leading SME must be based in Eurostars member state
There has to be at least one other participant from a Eurostars country
The R&D performing SMEs must undertake 50% of total project cost
No partner or country is performing more than 75% of project total cost
The project duration is <= 3 years
Market introduction is foreseen within 2 years after project end
If you are an SME with at least 10% of your turnover generated by R&D activities, you could apply.
Although the EC intends to continue with this initiative in 2014 with
Eurostars2
(as published in the EPN Newsletter No. 30), please note that this is the only call for proposal for 2013.
More information is available
here
.
The 2013 CIVITAS FORUM will be in Brest (France)
The 11th edition of the annual CIVITAS FORUM Conference will take place between 30 Sept and 02 Oct 2013 in Brest, the main metropolitan centre of Western Brittany.

The CIVITAS FORUM 2013 is an event that will continue its mission of supporting cities to introduce ambitious transport measures and policies towards sustainable urban mobility. The Brest conference will be the 11th edition of the forum, placing this city alongside several quarters of Europe including Vitoria-Gasteiz, Funchal, Malmö, Krakow, Bologna, Kaunas, Burgos, Nantes, Rotterdam and Graz.

Although the series started in 2003, this will be the first time ever that the annual CIVITAS forum is hosted by a non-demonstration city, eager to present its achievements in terms of sustainable urban mobility to the CIVITAS community.


More information on this event is available
here
.
More information on the CIVITAS Initiative is available
here
.
EU Multiannual Financial Framework (MFF) Negotiations
The deal reached at the European Council limits the
maximum possible expenditure for a European Union of 28 Member States (Croatia is expected to join the EU on

01 July 2013) to EUR 959.99 Billion (this and all other figures are given in 2011 prices) in commitments, corresponding to 1.0% of the EU's Gross National Income (GNI).


This means that the overall expenditure ceiling has been reduced by 3.4% in real terms, compared to the current MFF (2007-2013). This is to reflect the consolidation of public finances at national level.


This is the first time that the overall expenditure limit of a MFF has been reduced compared to the previous MFF. The
ceiling for overall payments
has been set at
EUR 908.40 Billion
, compared to EUR 942.78 Billion in the MFF 2007-2013.
- 08 February 2013:
Conclusions of the European Council (Multiannual Financial Framework) (
EUCO 37/13
)

- 15 February 2013:
Herman Van Rompuy President of the European Council: A budget for the future (
PCE EUCO 40/13
)
Why is this important?
The budget of the next multiannual programme Horizon 2020 (2014-2020) for Research and Innovation (R&I) depends on these decisions!
The
10 things
you need to know to follow the MFF negotiations.
The 2 tracks of the MFF negotiations are explained
here
.
The rules for the adoption of the MFF package are available
here
.
An interesting animation of the MFF negotiating box is available
here
.
More info and figures regarding the 2007-2013 and 2014-2020 MFF budgets are available
here
.
R&I: President Barroso announces creation of a Science and Technology Advisory Council
Brussels, 27 Feb 2013 - The President of the European Commission, José Manuel Barroso, announced the creation of a Science and Technology Advisory Council. This informal advisory body held its first meeting today in Brussels.
President Barroso said: "Science and innovation are key drivers for European competitiveness, economic growth and the creation of new jobs. This Advisory Council will focus on science and technology related topics that are of cross-cutting nature, with a clear societal dimension. It will identify the issues of value where science, research and innovation can contribute to support future development in Europe".
The Science and Technology Advisory Council is an independent and informal group of outstanding science and technology experts from academia, business and civil society, covering a broad range of disciplines and uniting expertise from across the European Research Area.
The main aim of the Council is to provide advice directly to the President on how to create the proper environment for innovation by shaping a European society that embraces science, technology and engineering. In particular, the Council will advise on the opportunities and risks stemming from scientific and technological progress. It will also advise on how to communicate these in order to foster an informed societal debate and ensure that Europe does not "miss the boat" and remains a global leader in cutting-edge technologies.
More info is available
here
.
To Expand Your Business apply now to the EPN Consulting Sponsorship Scheme
Increasing the visibility of businesses is vital to companies willing to see their turnover grow. It is now possible to implement this ambitious plan by applying to the EPN Consulting Sponsorship Scheme.
There are four Sponsorship packages (Bronze, Silver, Gold and Platinum) that include the publication of your corporate logo on this monthly Newsletter.
By choosing a richer package you can also publish one or more editorials on the newsletter as well as advertise events/workshops you will organise also on the EPN Consulting website (News and/or Events Sections).
With the Platinum package your visibility will be further increased with more features available including the publication of news about your activities on the EPN Consulting CEO Twitter and Linked accounts.
You can choose to subscribe to this service for 6 or 12 months (renewals will be properly rewarded!) and pay either in British Pounds or in Euros. Don't miss this opportunity: start the 2013 with an effective strategy of communication: EPN Consulting is happy to advise on the best package for you.
EPN Consulting Members enjoy discounts that grow proportionally with their membership package.
More details of the EPN Consulting Sponsorship Scheme are available here.
Next Professional Events happening in Europe
- 04-08 Mar 2013 - Brussels (BE) -
INN
-
EU SCIENCE: GLOBAL CHALLENGES & GLOBAL COLLABORATION
- 05-06 Mar 2013 - Moscow (RU) - BIZ+ENE+TEC - RUSSIA POWER Conference and Exhibition
- 05-06 Mar 2013 - Brussels - ITS+TEC+TRA - 10th Annual ROAD USER CHARGING CONFERENCE 2013
- 05-06 Mar 2013 - Stockholm (SE) - ENV - The Economist Event - WORLD FORESTS SUMMIT - Achieving Sustainable Forest Management on a Global Scale
- 05-09 Mar 2013 - Hannover (DE) -
BIZ+ICT
-
CeBIT 2013
- 07 Mar 2013 - Mechelen (BE) - TRA - UITP Workshop on SOCIAL MEDIA IN PUBLIC TRANSPORT: THE CLOSEST DIALOGUE WITH OUR CUSTOMERS?
- 07-09 Mar 2013 - Istanbul (TR) - TRA - EURASIA RAIL TURKEY
- 10-12 Mar 2013 - Nantes (FR) -
FIN+TRA
-
SUSTAINABLE MOBILITY ON A TIGHT BUDGET: Unlock Growth Opportunities for Your City
- 12 Mar 2013 - Brussels (BE) - ITS+TRA - UDRIVE Workshop - European Naturalistic Driving Study
- 12-14 Mar 2013 - Amsterdam (NL) - LEG+TRA - ATC GLOBAL 2013 - The Independent View on the Skies
- 12-15 Mar 2013 - Madrid (ES) -
EUP+PRO
-
HOMSEC 2013 - 4th International Exhibition of Security & Defence Technologies
- 14 Mar 2013 - London (UK) - BIZ+PRO - FT Conference - NEW BUSINESS MODELS
- 14 Mar 2013 - London (UK) -
FIN+TRA
-
THE FUTURE OF HIGHWAYS DELIVERY
- 19 Mar 2013 - Vienna (AT) - BIZ+ENE+FIN - The Economist Event - INSIDE UKRAINE - Exploring the Country's Role in European Energy Security
- 20-22 Mar 2013 - Nice (FR) - ENE+ICT+TEC - 3rd ANNUAL SMART GRIDS, SMART CITIES FORUM 2013
- 26-27 Mar 2013 - London (UK) - ICT - MEX (Mobile user EXperience) 2013
- 26-28 Mar 2013 - Lille (FR) - TEC+TRA - SIFER 2013 - 8th International Exhibition of Rail Technology
- 28-29 Mar 2013 - Madrid (ES) -
ENV+TRA
-
ICSUTE 2013 - 34th International Conference on Sustainable Urban Transport and Environment
[...]
There are fantastic business opportunities for you: if you buy one of the Sponsorship packages you could sponsor one or more events or even have your logo on the top page of the Events Section (Platinum, Gold, Silver, Bronze packages available). Please drop us an email if interested and we will provide you with all information.
Notice: EPN Consulting Members enjoy up to 20% discount on sponsoring packages. Join us!
The Website of the Month: EPIA

This month EPN Consulting has chosen the European Photovoltaic Industry Association (EPIA).
EPIA is the most powerful voice of photovoltaics (PV) in Europe with Members active along the whole solar PV value chain: from silicon, cells and module production to systems development and PV electricity generation as well as marketing and sales. EPIA's mission is to give its global membership a distinct and effective voice in the European market, especially in the EU.

To carry out its mission, EPIA:
Represents its Members towards European policymakers and moves the debate on issues related to the PV industry and renewable energy in general
Develops targeted business intelligence on markets, industry and technologies, keeping its Members and external stakeholders informed and up-to-date on the PV industry
Communicates the benefits of PV to key stakeholders - including EU decision makers & opinion leaders, the PV sector and the general public
Organises Thematic Working Groups (WG) supporting EPIA activities and reflecting its Members' interests: Policy WG; Communications WG; Sustainable Development WG; National Associations Task Force
The association also takes part in several European Projects addressing issues of strategic importance for the growth of the whole PV industry
Finally, EPIA benefits from strong Partnerships and Alliances: EPIA is a founding Member of the European Renewable Energy Council (EREC), the Alliance for Rural Electrification (ARE), and PV CYCLE. EPIA is also Member of the International Energy Agency Photovoltaic Power System Programme (IEA-PVPS) and the European Forum for Renewable Energy Sources (EUFORES). It coordinates the European Photovoltaic Technology Platform and develops partnerships at national level with national associations and agencies.
http://www.epia.org/
The EPN Consulting's Core Values

INDEPENDENT
to provide you with industry-unbiased solutions
EXPERIENCED
to quickly understand your problems and design bespoke solutions
FLEXIBLE
to meet all your requirements
TRUSTWORTHY
to allow you carry out your day-to-day business with peace of mind
CLIENT-ORIENTED
to exceed your expectations
INNOVATION-DRIVEN
to provide you with brand-new solutions
Do you know that EPN Consulting Members with ULTIMATE package could receive an additional newsletter entirely tailored on their needs?
Choose or Update to
the
EPN Consulting ULTIMATE package to receive bespoke information!
Please
contact us
for any question about becoming an EPN Consulting Member, proposing business offers, informing us on your business specialties, et cetera.