EPN Consulting is
The
European Professionals Network.
The


Read the EPN Consulting Paper, Professional News for Professional People!

In our digital paper you can find a selection of news concerning politics, economy, technology, education and more.

The
EPN Consulting Paper
is published twice a day (at 7 a.m. and 7 p.m. UK time) every day and it is completely FREE.

You can read it here and sign up to receive the paper automatically in your mailbox for your own convenience.

Our Sponsors


Would you like to sponsor this Newsletter and increase your visibility among Decision Makers?

Get in touch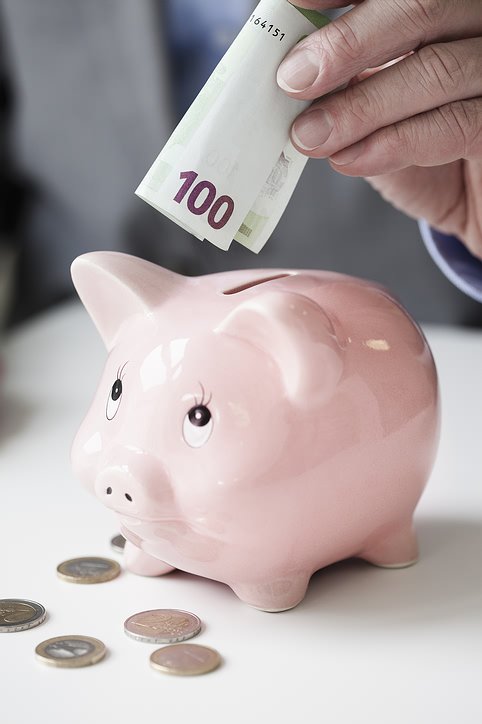 Save Money when joining


EPN Consulting !

For those who would like to join EPN Consulting, please mention the "EPNNL13" code when applying and you will receive an immediate


20% discount

on your enrolment fee!



This offer is dedicated to
new members only.

- INDEPENDENT
- EXPERIENCED
- FLEXIBLE
- TRUSTWORTHY
- CLIENT-ORIENTED
- INNOVATION-DRIVEN
Quick Links...
Our Website
EPN Consulting is member of:
ITS UK

How could you describe


to your colleagues and peers?


EPN Consulting is an energetic business offering Consultancy in several areas, an Innovative Network of Professionals and a vibrant Business Hub to clients throughout the UK and Europe.


The company is based in

London Victoria

and its team boasts many years of experience in the Business Management and Consultancy sector.

If firms would like to fund their business ideas and/or products, there may be the right opportunity in some of the European funding schemes and
EPN Consulting
can help find those ones suitable to them.

EPN Consulting is constantly updated about EC activities and has got wide experience in assisting Clients during the preparation of proposals and, when needed, to manage existing projects.

The firm delivers comprehensive consulting services to businesses (B2B) with the required flexibility to suit any kind of organisation (public or private, SME or large).

With assistance tailored on Clients' needs, EPN Consulting has fully qualified professionals helping Clients boost their business and their position on the market.

Consulting areas range from European Affairs, to Intelligent Transport Systems (ITS), Sustainable Transport in Smart Cities and Energy & Environment plus additional capabilities focusing on promoting and implementing Innovation in private companies and public authorities.

The idea of providing a European Professionals Network along with Consultancy is quite unique and this makes
EPN Consulting perfect for business purposes.

Professionals who join EPN Consulting are entitled to showcase for FREE their expertise on this newsletter, on the News section and on the Business Hub section of the EPN Consulting website with excellent chances to increase their business opportunities.
EPN Consulting Members can enjoy also additional services for free or at reduced rates.

Be Connected.
Be Contacted.
Join EPN Consulting
Are you based in London ?
If you are based in London and would like to know how
EPN Consulting
could bring benefits to your professional work,
and it will be our pleasure to meet you either in our office or at your premises for an informal chat.
Dear Subscriber,
Welcome to the February 2013 issue of the EPN Consulting Newsletter that is received by
over 1,500 selected professionals in Europe
.
On 23 Jan 2013
EPN Consulting
attended the Intelligent Energy Europe (IEE) European Information Day held in Brussels. It was a fruitful day spent on listening to EC and EACI Projects Officers, networking with peers from many European countries and discussing a number of project opportunities in several areas of interest that we will suggest to our EPN Consulting Members and Clients. Presentations shown during the event can be found
here
.
Talking about EC projects, on 15 Jan 2013 the FP7 ICT-10 call for proposals closed and statistics concerning the number of proposals submitted to each of the objectives called is available in PDF
here
(
thanks to APRE
).
For those of you who are interested in ICT, please remember the
FP7 ICT-11 call
is still open (deadline 16 Apr 2013) as well as the
CIP ICT-PSP call
(deadline 14 May 2013).
If you need help in finding partners and/or writing a good-quality proposal,
EPN Consulting is happy to receive your requests and design a bespoke service for you.


We remind you the new
EPN Consulting Sponsorship Scheme
that has been carefully designed to help you acquire/increase your professional visibility in Europe and boost your business.
Contact us
to know which benefits you will generate by applying to this scheme.
EPN Consulting provides assistance to public and private organisations aswell as Universities and Research Centres that would like to see their ideas converted in a sound proposal to be submitted.


EPN Consulting
is also an ideal partner for your project consortium as we have got a lot of experience in dealing with EC projects.
Contact us
to know more about how we can help you.

If some of you are already involved in European projects and would like to publicise your progress,
contact us
and you will be impressed by the range of opportunities that are waiting for you.
The
EPN Consulting
is not only a consulting firm but also a vibrant
Network of Professionals
that generates a lot of excellent know-how. If you are not a member yet, don't wait any longer and
join us
: a number of exclusive services are waiting for you.
The
EU Accession Countries enjoy a fantastic 50%-discount
on membership fees until 31 Dec 2013!
The EPN Consulting membership fees in GBP will be kept unchanged until 31 Dec 2013 whilst those in EUR may be revised quarterly.
Have you missed some of the previous issues? Don't worry, you can find all of them online
on this webpage
.
Finally, if you are already an EPN Consulting Member, please remember that if you introduce new members both of you will receive a discount on your
membership fees
! As this newsletter is also published on LinkedIn and Twitter, our Members gain immense visibility within and beyond Europe!
We wish you a fruitful February!


This EPN Consulting Newsletter is delivered to your mailbox to inform you about EPN Consulting news, events, business opportunities, happening in Europe.
It is sent to both members and non-members willing to foster innovation in Europe.
Please be assured that all your data stored in our systems will never be given away/sold/disclosed.
EPN Consulting enforces a strict privacy policy and it is registered to the UK's
ICO (Information Commissioner's Office)
.
You receive this newsletter because you have been in touch with EPN Consulting or its CEO in the past.
New Calls recently published
During last month no new calls were launched.
However, please note that the
TEN-T Calls for Proposals under the Multi-Annual Work Programme 2012
have now a
new deadline
:
26 Mar 2013
(previously 28 Feb 2013) whereas the TEN-T Calls for Proposals under the
Annual
Work Programme close on 28 Feb 2013.
If you would like to be advised on how to prepare and submit project proposals within the 7th Framework Programme (FP7) and/or other Programmes (i.e. Competitiveness and Innovation Programme-CIP), EPN Consulting is the right consultancy to choose. Visit the
EU Projects Consultancy
for more information.
Would you like to know more about what an EU project is like?
Attend one the tailored training courses that EPN Consulting organises for its clients. Visit the
Training courses and Seminars section
.
Notice: EPN Consulting Members enjoy discounts on EU projects assistance as well as up to a fantastic 20%-discount on Training Courses packages.Join us!
EPN Consulting helps you prepare sound FP7 and CIP projects proposals!

Book your place to learn how to improve your chances of success

!
EPN Consulting organises "INTRODUCTION TO EUROPEAN PROJECTS" Courses to help you understand strengths and weaknesses of your ideas and how they can fit in the relevant Calls of interest. Theses courses are very flexible (No. of Students, Course Duration and Course Locations) to help you get the best out of it. We look forward to receiving your subscriptions!
EPN Consulting Members receive up to 20% discount on training courses!
Transport - New Year's resolution: less pollution from buses and trucks
Brussels, 04 Jan 2013 - Thanks to new European legislation (called the Euro VI norm), effective from 31 December 2012, nitrogen oxides and dust emitted from new types of trucks and buses will be lowered.
It means a reduction of 80% in emissions of nitrogen oxides and 66% in particulate matters. In addition to the health and environment, the new legislation will also have a positive impact on industry: the legislation introduces world-wide harmonised test procedures and standards which should help boost European automotive industry exports.
In addition, EU automotive legislation is now simpler and becomes effective more quickly - directly applicable regulations have replaced directives, thus eliminating the time required for their transposition into 27 different national legislations.
The European Commission Vice President Antonio Tajani, Commissioner for Industry and Entrepreneurship, said: "Today's emission reduction will help clean up the air we breathe and improve the competitiveness of Europe's automobile industry. As agreed in our recently adopted Cars Action plan we are creating a win-win situation: we will have cleaner trucks and buses, which will be trendsetters and exportable worldwide."
More information can be found here.
The EC Entrepreneurship 2020 Action Plan
Brussels, 09 Jan 2013 - Since 2008 Europe has been suffering the effects of the most severe economic crisis it has seen in 50 years: for the first time in Europe there are over 25 million unemployed and in the majority of Member States small and medium-sized enterprises (SMEs) have not yet been able to bounce back to their pre-crisis levels.
Before the on-going economic and financial crisis, the European economy faced structural challenges to its competitiveness and growth, and obstacles to entrepreneurship. Many of these persist, but the crisis has also been a catalyst for deep change and restructuring. The world economy has also been transformed over the last decade. Rapidly increasing demand and production in global markets has put pressure on resource and energy supplies leading to changing cost structures for Europe's companies, many of which are dependent on imports for these supplies.

The Europe 2020 Strategy responded to this by setting out the foundations for future growth and competitiveness that will be smart, sustainable and inclusive, and which would address our principal societal challenges. Correcting the problems of the past and putting the EU on a more sustainable development path for the future is a shared responsibility of the Member States and the EU Institutions. Recognising that our economies are closely intertwined, the EU is now reshaping its economic governance to ensure better policy responses to current and future challenges.

To bring Europe back to growth and higher levels of employment, Europe needs more entrepreneurs. As a follow up to the Small Business Act review of April 2011 and of the Industrial policy communication adopted last October, the proposed Action Plan sets out a renewed vision and a number of actions to be taken at both EU and Member States' level to support entrepreneurship in Europe. It is based on three pillars : developing entrepreneurial education and training; creating the right business environment; role models and reaching out
to specific groups.
More info is available (in PDF) here.
The EC proposes the continuation of the EUROSTARS programme
Brussels, 14 Jan 2013 - The European Commission published its roadmap for the continuation of the Eurostars Programme. The executive body of the European Institutions clearly stated its support to the continuation of the Eurostars Programme, the only European funding programme specially dedicated to RD-intensive small and medium-sized companies (SMEs), on the basis of an interim report it qualified as very positive.
In this document the EC proposed to develop an integrated approach to involve small businesses involved in research, including the Eurostars Programme and the so-called new SME instrument, to be launched in 2014.
Both funding instruments will be part of the Horizon 2020 scheme, the largest funding initiative for research and innovation in the world. The Eurostars Programme however is mainly financed through National funds and benefits from locally-based, language fluent contacts.
More info is available here.
Environment - The EC declares 2013 the Year of Air
Brussels, 15 Jan 2013 - The EU has been tackling air pollution since the 1970s. Steps like controlling emissions of harmful substances into the atmosphere and improving fuel quality have contributed to progress in this area, but the problem still remains. This is mainly as a result of human activities: the burning of fossil fuels and the dramatic rise in traffic on the roads, for instance.
As a consequence, air pollution is cited as the main cause of lung conditions such as asthma (there are twice as many sufferers today compared to 30 years ago), and as the cause of over 350,000 premature deaths in the EU every year. Now, the European Commission is adopting a new strategy and has declared 2013 as the year of air, with new proposals on improving air quality across Europe.

The plan is to highlight the importance of clean air for all and to focus on actions to improve air quality across the EU. Already the European Commission has formed a collaboration with the World Health Organization (WHO) Regional Office for Europe. They will review the latest health science on major air pollutants such as particulate matter, ground-level ozone, and nitrogen dioxide. Their findings will be presented at an event this month titled 'Understanding the health effects of air pollution: recent advances to inform EU policies'.
More info is available here.
Transport - New CIVITAS PAC position paper on the Future of Urban Transport
Brussels, 16 Jan 2013 - In response to the EC's recently closed public consultation held between September and December 2012 on 'The Future Development of the Urban Dimension of Transport', the CIVITAS PAC (Political Advisory Committee) submitted its views in a position paper.
The 15-page statement responds to the four key topics and respective questions on which opinions were invited by the EC.
In the realm of Sustainable Urban Mobility Plans (SUMPs), the PAC considers EC support will help accelerate their broader take-up "by giving strength and added value to the initiatives developed by the cities." However, it also recommends that the SUMP initiative "must start in each city of its own volition".
There was also a call for the Commission's support and information on SUMPs to find its way into the mainstream transport and urban planning "domain." SUMP for example is not even described in Wikipedia, not even in English.
The CIVITAS PAC position paper (in PDF) can be read
here
.
Clean Transport - Hydrogen on TEN-T Road Network closer to reality thanks to EU grant
Brussels, 16 Jan 2013 - The European Union will support with almost €3.5 million from the TEN-T Programme a project, taking place in The Netherlands and Denmark with the support of French and Swedish stakeholders, which will analyse the current situation of hydrogen refuelling stations and propose new strategies to expand their usage.
The
HIT (Hydrogen Infrastructure for Transport) project
, which was selected for funding under the 2011 TEN-T Annual Call, will define the best strategies to move from the current patchwork of hydrogen "hotspots" to commercially viable for Hydrogen Refuelling Stations (HRS) and from there to long distance transport and mobility along the TEN-T road network.
The project will first draft four National Implementation Plans (NIP) for each of the participating countries to address how local hydrogen "hotspots" can be turned into local markets with a sufficient critical mass of users and vehicles and integrated into the TEN-T road network. Three pilots will then be conducted to examine the feasibility of long-distance travel between major HRS stations (Rotterdam, Aalborg and Frederica) using hydrogen-fuelled vehicles. The results of the pilots will generate valuable information which will be used for drafting the NIP.
Finally, a proposal for the deployment of hydrogen as a long distance alternative fuel along the TEN-T road network will be produced by integrating the results of the NIP and the three pilots. It will put forward recommendations to allow policymakers and infrastructure managers to develop and use effective support schemes for a viable hydrogen infrastructure roll-out in the European Union. The project is set to be completed by the end of 2014.
More information is available
here
.
Transport - New European Driving Licence
Brussels, 18 Jan 2013 - Since 19 January 2013, all new driving licences issued across the EU will be in the form of a plastic "credit card," with a standard European format and tougher security protection. The new European licence will progressively replace the more than 100 different paper and plastic models currently in use by more than 300 million drivers across the EU.
This is part of a broader package of measures (3
rd
EU Driving Licence Directive) coming into force designed to enhance free movement, tackle driving licence fraud and improve road safety across the EU.
"Traffic police across Europe are currently expected to recognise more than 100 different types of paper and plastic driving licence. ID photos may be long out of date, the categories for which the driver is licenced unclear and the document may be easy to forge. Fake driving licences are a licence to kill, that is why we need licences which are easy to read, easy to understand and very difficult to falsify."
The main changes come into force regard:
- A standard European format
- Enhanced security
- The regular renewal of licences
- Protection of vulnerable drivers
- Minimum standards for driving examiners
More info is available
here
.
Transport & Environment - EU launches Clean Fuel Strategy
Brussels, 24 Jan 2013 - The European Commission announced an ambitious package of measures to ensure the build-up of alternative fuel stations across Europe with common standards for their design and use. Policy initiatives so far have mostly addressed the actual fuels and vehicles, without considering fuels distribution. Efforts to provide incentives have been un-co-ordinated and insufficient
Clean fuel is being held back by three main barriers: 1) the high cost of vehicles, 2) a low level of consumer acceptance, and 3) the lack of recharging and refuelling stations. It is a vicious circle. Refuelling stations are not being built because there are not enough vehicles. Vehicles are not sold at competitive prices because there is not enough demand. Consumers do not buy the vehicles because they are expensive and the stations are not there. The Commission is therefore proposing a package of binding targets on Member States for a minimum level of infrastructure for clean fuels such as electricity, hydrogen and natural gas, as well as common EU wide standards for equipment needed.
The EC Vice President Siim Kallas responsible for Transport said. "Developing innovative and alternative fuels is an obvious way to make Europe's economy more resource efficient, to reduce our over-dependence on oil and develop a transport industry which is ready to respond to the demands of the 21st century. Between them, China and the US plan to have more than 6 million electric vehicles on the road by 2020. This is major opportunity for Europe to establish a strong position in a fast growing global market".
The Clean Power for Transport Package consists of a Communication on a European alternative fuels strategy, a Directive focusing on infrastructure and standards and an accompanying document describing an action plan for the development of Liquefied Natural Gas (LNG) in shipping.
The main measures proposed are:
- Electricity
- Hydrogen
- Biofuels
- Natural Gas (Liquified-LNG and Compressed-CNG)
More info is available
here
.
To Expand Your Business apply now to the EPN Consulting Sponsorship Scheme
Increasing the visibility of businesses is vital to companies willing to see their turnover grow. It is now possible to implement this ambitious plan by applying to the EPN Consulting Sponsorship Scheme.
There are four Sponsorship packages (Bronze, Silver, Gold and Platinum) that include the publication of your corporate logo on this monthly Newsletter.
By choosing a richer package you can also publish one or more editorials on the newsletter as well as advertise events/workshops you will organise also on the EPN Consulting website (News and/or Events Sections).
With the Platinum package your visibility will be further increased with more features available including the publication of news about your activities on the EPN Consulting CEO Twitter and Linked accounts.
You can choose to subscribe to this service for 6 or 12 months (renewals will be properly rewarded!) and pay either in British Pounds or in Euros. Don't miss this opportunity: start the 2013 with an effective strategy of communication: EPN Consulting is happy to advise on the best package for you.
EPN Consulting Members enjoy discounts that grow proportionally with their membership package.
More details of the EPN Consulting Sponsorship Scheme are available here.
Next Professional Events happening in Europe
- 07 Feb 2013 - Dublin (IE) - BIZ+ICT - MOBILE CONFERENCE - "Mobile, Mission Possible"
- 07-08 Feb 2013 - Brussels (BE) - ENE+ENV+TRA - ENERGY EFFICIENCY IN PUBLIC TRANSPORTATION
- 07-09 Feb 2013 - Stuttgart (DE) - CIV+ENE+ENV - CEB (Clean Energy Building) 2013

- 11-14 Feb 2013 - Barcelona (ES) - BIO+ICT - BIOINFORMATICS 2013 - 4th International Conference on BioInformatics Models, Methods and Algorythms
- 12 Feb 2013 - London (UK) - BIZ - FT Conference - SOCIAL MEDIA AND CUSTOMER ANALYTICS

- 12-13 Feb 2013 - Esher (UK) - TRA - LOGISTICS LINK SOUTH 2013

- 13-14 Feb 2013 - Oulou (FI) - ENV+TRA - WINTER CYCLING CONGRESS

- 14-15 Feb 2013 - Madrid (ES) - BIZ+FIN+LEG - EUROPEAN CHALLENGES IN A GLOBAL WORLD Seminar
- 14-15 Feb 2013 - Dublin (IE) - ENV+FIN - BIOECONOMY IN THE EU

- 20-21 Feb 2013 - London (UK) -
ICT+LEG+ITS+TRA
-
M2M TELEMATICS: FLEET MANAGEMENT & USAGE-BASED INSURANCE
- 21 Feb 2013 - London (UK) - TRA - RAIL STATIONS CONFERENCE 2013 - 12th Annual Event
- 21 Feb 2013 - Brussels (BE) - EUP+ITS+LEG+TRA - 2013 TEN-T Project Management Workshop

- 22-23 Feb 2013 - London (UK) - BIZ - THE FRANCHISE SHOW 2013
- 25-28 Feb 2013 - Barcelona (ES) - BIZ+ICT+INN - GSMA MOBILE WORLD CONGRESS
- 27 Feb - 01 Mar 2013 - Wels (AT) - ENE - WORLD SUSTAINABLE ENERGY DAYS

- 28 Feb 2013 - London (UK) - TRA - SPEED SUMMIT 2013 - 3rd Speed Summit sponsored by TAG (Technical Advisors Group)

- 28 Feb - 03 Mar 2013 - Verona (IT) - TRA - TRANSPOTEC 2013 - International Exhibition of Integrated Logistics and Transport
[...]
There are fantastic business opportunities for you.
If you buy one of the Sponsorship packages you could sponsor one or more events or even have your logo on the top page of the Events Section (Platinum, Gold, Silver, Bronze packages available). Please drop us an email if interested and we will provide you with all information.
Notice: EPN Consulting Members enjoy up to 20% discount on sponsoring packages. Join us!
The Website of the Month: Global Smart Grid Federation

This month EPN Consulting has chosen the Global Smart Grid Federation (GSGF).
The Global Smart Grid Federation was established in April 2010 to bring together Smart Grid initiatives from around the world.
Over the past several years, various countries have initiated projects and programs to explore the potential of the new generation of information- and communication-based technologies emerging across the power sector.
As these efforts matured, formal public-private initiatives were formed. The first, in 2003, was the GridWise Alliance in the United States. It was followed by similar initiatives in the European Union, South Korea, Japan, Australia, Canada, India, and Ireland. Many other countries are in the formative stages of their own initiatives.
The Global Smart Grid Federation was formed to:
Facilitate the collaboration of national and international Smart Grid nongovernmental organizations and governmental organizations from around the world to conduct and foster research in the application of Smart Grid technologies

Support rapid implementation of Smart Grid technologies by establishing itself as the global center for competency on Smart Grid technologies and policy issues

Foster the international exchange of ideas and best practices on energy issues, including reliability, efficiency, security, and climate change

Create avenues for dialogue and cooperation between the public and private sectors in countries around the world on issues relating to the deployment of Smart Grid technologies.
The Global Smart Grid Federation is committed to creating smarter, cleaner electricity systems around the world. By linking the major public-private stakeholders and initiatives of participating countries, the federation will share best practices, identify barriers and solutions, foster innovation, and address key technical and policy issues. These and other activities help
member organizations
initiate changes to their countries' electric systems to enhance security, increase flexibility, reduce emissions, and maintain affordability, reliability, and accessibility.
In addition, the Global Smart Grid Federation works with ISGAN as well as with national and international government policymakers to address the broad challenges of deploying smarter grids. This nexus provides bidirectional communication and collaboration, which will advance Smart Grids around the world and facilitate consensus-building within the international community to address electricity system and climate change concerns.
The EPN Consulting's Core Values

INDEPENDENT
to provide you with industry-unbiased solutions
EXPERIENCED
to quickly understand your problems and design bespoke solutions
FLEXIBLE
to meet all your requirements
TRUSTWORTHY
to allow you carry out your day-to-day business with peace of mind
CLIENT-ORIENTED
to exceed your expectations
INNOVATION-DRIVEN
to provide you with brand-new solutions
Please
contact us
for any question about becoming an EPN Consulting member, proposing business offers, informing us on your business specialties, et cetera.