EPN Consulting is
The
European Professionals Network.
The EPN Consulting Paper


Read the EPN Consulting Paper, Professional News for Professional People!

In our digital paper you can find a selection of news concerning politics, economy, technology, education and more.

The
EPN Consulting Paper
is published twice a day (at 7 a.m. and 7 p.m. UK time) and it is completely FREE.

You can read it here and sign up to receive the paper automatically in your mailbox for your own convenience.

Our Sponsors


Would you like to sponsor this Newsletter and increase your visibility among Decision Makers?

Get in touch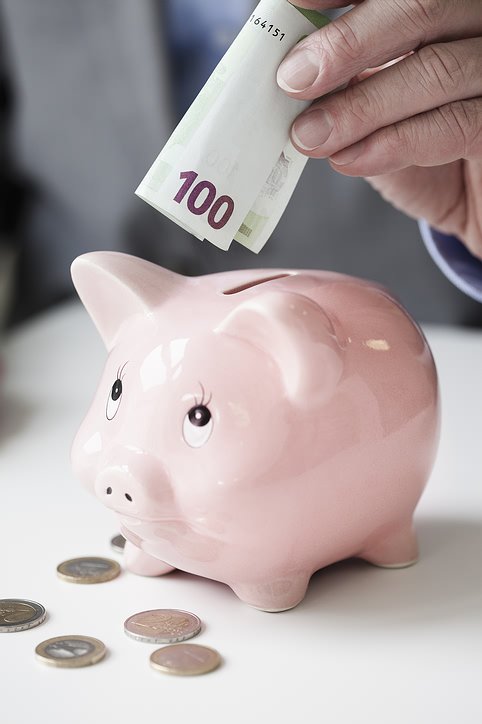 Save Money when joining


EPN Consulting !

For those who would like to join EPN Consulting, please mention the "EPNNL12" code when applying and you will receive an immediate


25% discount

on your enrolment fee!



This offer is dedicated to
new members only.

- INDEPENDENT
- EXPERIENCED
- FLEXIBLE
- TRUSTWORTHY
- CLIENT-ORIENTED
- INNOVATION-DRIVEN
Quick Links...
Our Website
EPN Consulting is member of:
ITS UK

How could you describe


to your colleagues and peers?


EPN Consulting is an energetic business offering Consultancy in several areas, an Innovative Network of Professionals and a vibrant Business Hub to clients throughout the UK and Europe.


The company is based in

London Victoria

and its team boasts many years of experience in the Business Management and Consultancy sector.

If firms would like to fund their business ideas and/or products, there may be the right opportunity in some of the European funding schemes and
EPN Consulting
can help find those ones suitable to them.

EPN Consulting is constantly updated about EC activities and has got wide experience in assisting Clients during the preparation of proposals and, when needed, to manage existing projects.

The firm delivers comprehensive consulting services to businesses (B2B) with the required flexibility to suit any kind of organisation (public or private, SME or large).

With assistance tailored on Clients' needs, EPN Consulting has fully qualified professionals helping Clients boost their business and their position on the market.

Consulting areas range from European Affairs, to Intelligent Transport Systems (ITS) & Sustainable Transport and Energy & Environment plus additional capabilities focusing on promoting and implementing Innovation in private companies and public authorities.

The idea of providing a European Professionals Network along with Consultancy is quite unique and this makes
EPN Consulting perfect for business purposes.

Professionals who join EPN Consulting are entitled to showcase for FREE their expertise on this newsletter, on the News section and on the Business Hub section of the EPN Consulting website with excellent chances to increase their business opportunities.
EPN Consulting Members can enjoy also additional services for free or at reduced rates.

Be Connected.
Be Contacted.
Join EPN Consulting
Are you based in London ?
If you are based in London and would like to know how
EPN Consulting
could bring benefits to your professional work,
and it will be our pleasure to meet you either in our office or at your premises for an informal chat.
Dear Subscriber,
Welcome to the November 2012 issue of the EPN Consulting Newsletter that is received by
over 1,300 selected professionals in Europe
.
We remind you that in November and December 2012 over 20 FP7 calls will close so hurry up and take the last chance to submit good proposals within the 7th Framework Programme (FP7).
EPN Consulting
is happy to endorse the invitation sent by
Siim Kallas
, Vice President of the European Commission, to sign the Declaration in Support of the "
Connecting Europe Facility (CEF): the best MOVE towards Economic Growth
".
The future of the Connecting Europe Facility is reaching a critical phase as, in the next few weeks, Member States are expected to decide the EU's budget for 2014-2020. To support European growth and competitiveness, a number of business leaders have signed a declaration calling on senior EU policymakers to support and approve the Connecting Europe Facility.
More information and signing facility
here
.
is currently ongoing. The main focus on this evaluation is to assess whether the ITS Action Plan has met and is still meeting the needs of stakeholders and if progress has been made towards the main objectives. Besides, it will help identify possible new areas of actions or renewed priorities.

The results of this will feed into future programming and decision making.
The duration of
this survey
has been extended and it is now
open until Friday 09 November 2012
.
NEW

- EPN Consulting
has developed a new business area dedicated to
SMART CITIES
to meet the high demand coming from Local Authorities and citizens willing to introduce/exploit smart solutions to improve the quality of life and optimise existing resources.
The concept of Smart City is not universally defined yet, but it certainly includes Smart Economy, Smart People, Smart Governance, Smart Mobility, Smart Environment and Smart Living.

Although we mainly focus on Smart Mobility and Transport, we are prepared to work in close collaboration with all stakeholders in order to create smarter cities.

We are happy to receive queries from any Local Authority/Municipality in Europe willing to transform their cities into a modern, smart city able to offer more services to their citizens at lower costs. We can help you do it step by step.


EPN Consulting is also available to provide assistance to public and private organisations that would like to see their ideas converted into a sound proposal to be submitted.
EPN Consulting is also an ideal partner for your project consortium as we have got a lot of experience in dealing with EC projects.
Contact us
to know more about how we can help you.

If some of you are already involved in European projects and would like to publicise your progress,
contact us
and you will be impressed by the range of opportunities that are waiting for you.
The
EPN Consulting
's Network of Professionals generates a lot of excellent know-how and in these days networking is essential to achieve ambitious goals.
If you are not a member yet, don't wait any longer and
join us
: a number of exclusive services are waiting for you.
The
New EU Comers and the EU Accession Countries enjoy a fantastic 50%-discount
on membership fees until 31 Dec 2012!
Whilst the membership fees in GB Pounds will be kept at the 2011 price until the end of 2012, those
in Euros will be kept unchanged until 31 Dec 2012.
If you would like to advertise your products and/or services on this effective tool of information as the EPN Consulting Newsletter, please
contact us
.
Have you missed some of the previous issues? Don't worry, you can find all of them online
on this webpage
.
Finally, if you are already an EPN Consulting Member, please remember that if you introduce new members both of you will receive a discount on your
membership fees
! As this newsletter is also published on LinkedIn, Ecademy and Twitter, our Members gain immense visibility within and beyond Europe!
We wish you a very productive November!



This EPN Consulting Newsletter is delivered to your mailbox to inform you about EPN Consulting news, events, business opportunities, happening in Europe.
It is sent to both members and non-members willing to foster innovation in Europe.
Please be assured that all your data stored in our systems will never be given away/sold/disclosed.
EPN Consulting enforces a strict privacy policy and it is registered to the UK's
ICO (Information Commissioner's Office)
.
You receive this newsletter because you have been in touch with EPN Consulting or its CEO in the past.
New Calls recently published
- 02 Oct 2012 -
FP7-ICT-2013-EU-JAPAN
(Deadline 29 Nov 2012)


- 02 Oct 2012 -
FP7-PEOPLE-2013-NIGHT
(Deadline 08 Jan 2013)


- 02 Oct 2012 -
ERC-2013-Support-1
(Deadline 16 Jan 2013)
- 02 Oct 2012 -
FP7-PEOPLE-2013-IAPP
(Marie Curie-Industry-Academia Partnerships and Pathways) (Deadline 16 Jan 2013)
- 10 Oct 2012 -
ERC-2013-SyG
(Synergy Grant) (Deadline 10 Jan 2013)
- 18 Oct 2012 -
FP7-PEOPLE-2013-CIG
(Marie Curie Career Integration Grants) (Deadlines: 07 Mar 2013 and 18 Sept 2013)
If you would like to be advised on how to prepare and submit project proposals within the 7th Framework Programme (FP7) and/or other Programmes, EPN Consulting is the right consultancy to choose. Visit the
EU Projects Consultancy
for more information.
Would you like to know more about what an EU project is like? Attend one the tailored training courses that EPN Consulting organises for its clients. Visit the
Training courses and Seminars section
.
Notice: EPN Consulting Members enjoy discounts on EU projects assistance as well as up to a fantastic 20%-discount on Training Courses packages. Join us!
EPN Consulting helps you prepare sound FP7 and CIP projects proposals! Book your place to learn how to improve your chances of success!
EPN Consulting organises "INTRODUCTION TO EUROPEAN PROJECTS" Courses to help you understand strengths and weaknesses of your ideas and how they can fit in the relevant Calls of interest. Theses courses are very flexible (No. of Students, Course Duration and Course Locations) to help you get the best out of it.
We look forward to receiving your numerous subscriptions!
EPN Consulting Members receive up to 20% discount on training courses!
Late Payments - Let's stop business closures caused by late payments
Brussels, 05 Oct 2012 - Every year across Europe thousands of Small and Medium Enterprises (SMEs) go bankrupt waiting for their invoices to be paid. Yet late payment of bills is often seen by many as a perfectly acceptable practice. It is time to end this damaging culture of late payment in Europe.
Businesses are at risk of failing due to liquidity problems. A recent survey reveals that the written off debt suffered by Europe's businesses has grown to 2.8% of total receivables, to reach the unprecedented level of €340 Billion, a figure equalling the total debt of Greece, representing one third of total annual healthcare spending across the EU's 27 countries and amounting to more than double the EU's total 2102 budget of €147 Billion. And there is also a divide between the North and the South which is severely hampering the integration of the EU's single market: it takes an average of 91 days for B2B transactions to be paid in the Southern region, as compared to an average of 31 days in the North .
How does the EU help stop late payments?
The Late Payment Directive 2011/7/EU is crucial for the completion of the single market and for restoring normal lending to the economy. The Directive must be transposed into national law in all Member States by 16 March 2013. However, the economic crisis and its detrimental effects on European enterprises, in particular SMEs, prompted the European Commission to ask Member States to consider early implementation of the directive.
The Directive corresponds to a real need to switch to a culture of prompt payment in commercial transactions between businesses, and between businesses and public authorities. Its main provisions include the setting of a maximum period for the receipt of payment for goods and services in commercial transactions with public authorities, conferring more rights to enterprises facing late payment, increasing transparency and awareness raising and increasing the statutory interest rate.
More details available here.
Transport - Connecting Europe: Transport's role in reviving European Growth
Brussels, 16 Oct 2012 - (excerpt from a Siim Kallas' speech)
[...] In Europe, our single market of 500 million consumers represents the most promising source of growth and future prosperity.
As we push ahead with the Single Market Act II with more initiatives to build and complete this huge market, I am pleased to see that transport is identified as a main driver for growth, employment and confidence in our economy.
Transport is the heart of the supply chain that generates trade flows. It plays a prominent and essential role in the single market, which could not function without it. But it is also a sector with several legal and administrative obstacles to market entry: in domestic rail markets, port services and road transport.
This means that the tremendous potential that the single market offers for reviving and bolstering growth is not being fully tapped. There is more work to do to make Europe's business environment fair, open and competitive.
We are tackling many of these problem areas. Just an example: as part of the Single Market Act II, we plan to present proposals to open domestic rail passenger services to more competition, create a true single market for maritime transport and accelerate the implementation of the Single European Sky.
Europe needs to connect to compete. It also needs to connect to grow. To do that, we need to have smooth and seamless transport links, and no barriers. [...]
The entire speech is available here.
CO2 reduction - Eco-design is as important as the Emission Trading Scheme (ETS)
By 2020, it is estimated that the Eco-design Directive will save 400 Million Tonnes of carbon dioxide emissions within the EU - this is comparable to the Emissions Trading Scheme's (ETS) anticipated contribution to carbon dioxide reductions in 2020.
In addition to the 13 existing and 20 forthcoming eco-design measures for products, over the next two years the European Commission will adopt measures for Business to Business (B2B) products, such as professional refrigeration, electricity transformers, industrial furnaces and ovens, and air-conditioning and ventilation. There are also plans to include 'energy-related' products in the eco-design strategy: products which do not directly use energy themselves, but promote energy saving.
More details are available
here
.
Transport - Three Key TEN-T Events in November 2012
Three key TEN-T events will take place on 27-28-29 November 2012 in Brussels, organised by the European Commission, and for the Info Day jointly with the TEN-T Executive Agency. A Business Summit will be followed by the annual TEN-T Days conference (limited to one day only this year) and the Agency's Info Day for the 2012 Calls for Proposals will take place on the third day.
Tue 27 November 2012: Business Summit
High level business leaders and selected European decision-makers will debate the importance transport plays for growth and jobs, the role of European transport policy and the challenges for promoting Europe's global competitiveness.
Wed 28 November 2012: TEN-T Day 2012
Commission Vice-President Siim Kallas, ministers, members of the European Parliament and key stakeholders will gather together to discuss the future development of the trans-European transport network, with a special focus on innovation and implementation tools like corridors.
Thu 29 November 2012: TEN-T Info Day on the 2012 Calls for Proposals
The TEN-T Executive Agency, together with the European Commission, will present the priorities and funding possibilities of the 2012 TEN-T Calls for Proposals and provide practical information on how to submit a successful project proposal in order to receive financial support.
More details are available
here
.
Key findings of the 2012 Comprehensive Monitoring Report on Croatia, Serbia and Montenegro
Brussels, 10 Oct 2012 - CROATIA
The Comprehensive Monitoring Report on Croatia is part of the 2012 Enlargement package adopted by the European Commission on 10 October. The Commission concluded that the country has continued to make good progress overall and is now completing its alignment with EU legislation and standards. The Commission identified areas where further efforts are necessary and a limited number of issues where increased efforts are required. The Commission will continue to closely monitor the progress made by Croatia in all areas and present a last monitoring report in spring 2013.
Political criteria - Croatia continues to meet the political criteria for membership to the EU. In all areas covered by the political criteria work has continued and results are becoming tangible. Efforts to tackle corruption continued to yield positive results including in cases of high level corruption. Progress has been made with the impartial handling of war crimes trials.
Croatia has committed to delivering sustainable results in particular in the fields of judicial and administrative reforms, the fight against corruption, minority rights, refugee return and war crimes. Its track record of effective handling of corruption cases has further developed and needs to be further consolidated. The new legal framework increasing transparency in public procurement and party financing, and preventing conflicts of interest needs to be fully implemented. Further efforts are recommended to continue building a modern, reliable, de-politicised and citizen oriented public service.
Economic criteria - Croatia is a functioning market economy. Vigorous implementation of urgently needed structural reforms should enable Croatia to cope with competitive pressures and market forces within the Union in the near term.Croatia's economy has experienced a period of recession which has resulted in higher unemployment, public deficits and debt. The current account deficit has remained at a low level, and the external debt has stabilised, albeit at a high level, remaining a vulnerable point of the economy.Monetary policy has maintained exchange rate and financial stability. Further efforts are needed in structural reforms, including reforms of the labour market and improvement of the business environment. In order to help Croatia preparing for the economic policy coordination within the EU, Croatia will participate in the 2013 European semester on an informal basis.
More details available here.
Brussels, 10 Oct 2012 - SERBIA
The Progress Report on Serbia is part of the 2012 Enlargement package adopted by the European Commission on 10 October. The Commission concluded that Serbia continues on its way to sufficiently fulfilling the political criteria and the conditions of the Stabilisation and Association process. The momentum of reforms needs to be reinvigorated and visible and sustainable improvement in relations between Serbia and Kosovo is needed which should gradually result in the full normalisation of relations between Serbia and Kosovo*. In line with its recommendation in the Opinion, the Commission stands ready to confirm that accession negotiations should be opened with Serbia, provided that progress on one key priority is made.
Political criteria - Serbia has made some progress in meeting the political criteria for membership to the EU. The stability and functioning of institutions was maintained in the aftermath of elections held at all levels. Despite a corresponding slowdown of legislative activity, some progress was noted in the implementation of reforms in most areas. Serbia needs to pay particular attention to the rule of law and following the rulings of the Constitutional Court which overturned there-appointment procedure for judges and prosecutors, a stronger commitment to pursue the judicial reform is needed. Serbia needs to pay special attention to the protection of vulnerable groups, particularly the Roma, and to the independence of key institutions such as the Central Bank. Serbia needs to build up its efforts in the areas of fight against corruption and freedom of expression in the media. Serbia has maintained its full cooperation with the International Criminal Tribunal for the former Yugoslavia. Serbia needs to continue its constructive engagement in regional cooperation and strengthening relations with neighbouring countries. A first set of results was achieved in the dialogue with Pristina, but the implementation of agreements reached has been uneven. Serbia's interpretation of the agreement on regional cooperation and representation of Kosovo was eventually clarified and, subject to implementation, no longer hampers the inclusiveness of regional cooperation. Serbia's new leadership has underlined its commitment to implement all agreements already reached in the dialogue with Pristina as well as to begin tackling the broader political issues. Fulfilment of this commitment is key to open up the next phase of Serbia's EU integration.
Economic criteria - There was no further progress towards establishing a functioning market economy. The consensus on the market economy fundamentals has been broadly preserved but needs to be reinvigorated. Trade integration with the EU remained high. Some steps have been taken in speeding up and facilitating market entry.
Serbia needs to make significant efforts in restructuring its economy so as to cope in the medium-term with the competitive pressures and market forces within the Union. High budget deficits have constrained the effectiveness of the macroeconomic policy mix. Labour market conditions deteriorated sharply with rising unemployment. There is a need for urgent and decisive consolidation measures, backed by systemic reforms of the public sector, in order to restore public finance sustainability. Delays in structural reforms are also constraining the scope for growth enhancing policy responses. Legal predictability remains weak and unclear property rights continue to hamper economic activities. The informal sector remains an important challenge.
More details available here.
Brussels, 10 Oct 2012 - MONTENEGRO
The Progress Report on Montenegro is part of the 2012 Enlargement Package adopted today by the European Commission. This is the first Progress Report on Montenegro since the country opened accession negotiations with the EU on 29 June. The European Commission concluded that the country has made further progress in establishing a functioning market economy, has improved its ability to take on the obligations of EU membership, and continues to sufficiently meet the political criteria for EU membership. The screening process has begun and is expected to finish in summer 2013. The accession negotiations will integrate the new approach for the chapters on judiciary and fundamental rights, and justice, freedom and security, thereby reinforcing the focus on rule of law and on the irreversibility of the undertaken reforms. Montenegro will need to further develop a track record in this area, in particular with respect to high-level corruption and organised crime.
Political criteria - Montenegro continues to sufficiently meet the political criteria for EU membership. The legislative and institutional frameworks have been improved, thus strengthening the functioning of parliament, the judiciary, anti-corruption policy, human rights and protection of minorities. The ongoing constitutional and public administration reforms have further advanced. The legislative and oversight roles of the parliament have been strengthened. The track record on law enforcement has further improved.
Montenegro has continued to play a constructive role in the region and to respect its international commitments and the conditions of the Stabilisation and Association Process.
Efforts need to be pursued in the area of rule of law, in particular to finalise the ongoing constitutional reform to bring stronger judicial independence, and to further develop the track record of implementation, notably in the fight against corruption and organised crime.
Economic criteria - Montenegro made further progress in establishing a functioning market economy. Macroeconomic stability has been broadly maintained. The banking sector is still recovering, with bank deposits gradually increasing. Further improvements have been made in market entry procedures and bankruptcy recovery. The telecom and energy industries have been liberalised and the respective regulatory authorities have become more assertive.
Nonetheless, persisting structural problems of the Montenegrin economy and the fragile international financial environment continue to put the recovery of country's economy in danger. Large external imbalances persist. Unemployment is high. The inflationary pressures and the public debt have continued to increase. The difficult economic situation of the aluminium producer needs to be addressed. The country needs to attract further investments to develop its infrastructure. Lingering weaknesses in the rule of law and the large informal sector negatively affect the investment and business environment.
More details available
here
.
R&I - ESFRI: Research Infrastructures in Europe
Brussels, 10 Oct 2012 - October 2012 marked the 10th anniversary for the European Strategy Forum on Research Infrastructures (ESFRI). Created in 2002 by EU Member States and the European Commission to develop the scientific integration of Europe, and to strengthen its international outreach, ESFRI has become an increasingly important forum to advise ministries and funding agencies. Some associated countries (Albania, Croatia, Iceland, Israel, Liechtenstein, Montenegro, Norway, Serbia, Switzerland and Turkey) also participate in ESFRI. Research Ministers will today have an informal discussion of ESFRI at lunch during the Competitiveness Council in Luxembourg.
The term 'Research Infrastructures (RIs)' refers to facilities, resources and related services used by the scientific community to conduct top-level research in their respective fields, ranging from social sciences to astronomy, genomics to nanotechnologies. RIs may be 'single-sited' (a single resource at a single location), 'distributed' (a network of distributed resources), or 'virtual' (the service is provided electronically).
ESFRI has identified 48 projects for new research infrastructures (or major upgrade) in a European Roadmap first published in 2006 and updated in 2008 and 2010. The Roadmap highlights the key new research infrastructures needed for European research and innovation over the next decades. It addresses all scientific fields that require large-scale research infrastructures and/or distributed ones, including e-research infrastructures, with a joint effort on European or international scale.
The ESFRI list covers areas of social sciences and humanities, the materials and physical sciences, the energy and engineering field as well as environmental, Earth and life sciences. These projects are very diverse in size and character: the construction costs could be up to 1.5 Billion Euros, and annual operational costs per infrastructure of between 2 Million Euros and 120 Million Euros.
More details are available here.
Horizon 2020 - Funding Scheme proposed
Luxembourg, 10-11 Oct 2012 - The Council of the European Union discussed the Competitiveness in Horizon 2020, the next Research and Innovation programme that the European Commission will launch on 1st Jan 2014 (ending in 2020).
One of the topics concerned the funding scheme and it was agreed that a simplification should be put in place.

The new scheme proposed envisages a simplified system consisting of a single reimbursement rate for eligible costs per research project would apply to all activities within a research project and to all participants.

The reimbursement would reach a maximum of 100% of the total eligible costs of a project, with a ceiling of 70% for close-to-market actions and programme co-funded actions. A flat rate of 25% of the total direct eligible costs will be reimbursed to cover indirect costs (currently there are four models depending on the kind of partner).

A "bonus+" scheme was included in the agreement whereby eligible personnel costs can include supplementary payments made to personnel up to € 8,000 per person per year.

More details can be found by searching online for the 3190th Council Meeting press release.
If you would like to know more about the current funding schemes available, feel free to contact us.
EPN Consulting

attended the TRAVEL 2020 conference
Last 11 Oct 2012 EPN Consulting attended the Travel2020-The Future of Passenger Transport event held in London (UK).
Travel 2020 was a joint exhibition and conference event on a number of topics concerning the passenger transport such as: Payments Technology, Passenger Information, Customer Relationship Management and the Loyalty in Travel, Pricing, Yield Management and Capacity Optimization, The Journey Experience, Service & Systems Design and management, Multi-Modal Offer & Combined Mobility and Passenger Management at Major Events.
If you missed this event you can read about it here.
EPN Consulting
attended the 19th ITS World Congress
Last 22 and 23 Oct 2012 EPN Consulting attended the ITS Conference 2012 and the 19th ITS World Congress in Vienna (Austria).
It was an excellent opportunity to meet a number of colleagues and friends in in person as well as to learn about several cutting-edge solutions already available within the ITS industry that are going to improve our day-to-day life.
If you missed this event you can read about it
here
.
Next Professional Events happening in Europe
- 06 Nov 2012 - Bristol (UK) - BIO+INN - ADBA (Anaerobic Digestion & Biogas Association) R&D FORUM - Formulating the R&D Strategy, Delivering Innovation
- 06-07 Nov 2012 - London (UK) - INN - FT Conference - FT INNOVATE 2012 - New Horizons: Discovering New Business through Big Data and Emerging Technologies
- 06-07 Nov 2012 Prague (CZ) - ITS+TRA - URBAN TRANSPORTATION EUROPE 2012
- 07 Nov 2012 - Geneva (CH) - EUP+ICT+TRA - 79 GHz Project - Workshop
- 07-08 Nov 2012 - Edinburgh (UK) - CIV+TRA - ROAD EXPO SCOTLAND 2012 - Scotland's Largest Road, Traffic Management and Construction Exhibition
- 07-08 Nov 2012 - Telford (UK) - ENV+ICT+TEC - WWEM 2012 - Water, Wastewater and Environmental Monitoring
- 07-08 Nov 2012 - Helmond (NL) - TRA - ICSC 2012 - International Cycling Safety Conference
- 07-09 Nov 2012 - Gothenburg (SE) - TRA - ECITL 2012 - 5th European Conference on ICT for Transport Logistics
- 08 Nov 2012 - Copenhagen (DK) - EUP+ITS+TRA - EASYWAY ITS EVALUATION Workshop
- 08-09 Nov 2012 - Brussels (BE) - ENE+EUP+TEC - ENERMAT - New Materials for Energy - Final Conference
- 08-09 Nov 2012 - Budapest (HU) -
TRA
-
10th EUROPEAN TRANSPORT CONGRESS - The New Ways in City and Intercity Transport
[...]
There are fantastic business opportunities for you.
It is possible to sponsor one or more events (Event Sponsor) or even become an Event Section Sponsor (Platinum, Gold, Silver, Bronze packages available). Please drop us an email if interested and we will provide you with all information.
Notice: EPN Consulting Members enjoy up to 20% discount on sponsoring packages. Join us!
The Website of the Month: COST

This month EPN Consulting has chosen the COST website.
COST is an intergovernmental framework for European Cooperation in Science and Technology, allowing the coordination of nationally-funded research on a European level.
COST has a very specific mission and goal. It contributes to reducing the fragmentation in European research investments and opening the European Research Area to cooperation worldwide.
As a precursor of advanced multidisciplinary research, COST plays a very important role in building a European Research Area (ERA). It anticipates and complements the activities of the EU Framework Programmes, constituting a "bridge" towards the scientific communities of emerging countries. It also increases the mobility of researchers across Europe and fosters the establishment of scientific excellence in the nine key domains:
http://www.cost.eu/
The EPN Consulting's Core Values

INDEPENDENT
to provide you with industry-unbiased solutions
EXPERIENCED
to quickly understand your problems and design bespoke solutions
FLEXIBLE
to meet all your requirements
TRUSTWORTHY
to allow you carry out your day-to-day business with peace of mind
CLIENT-ORIENTED
to exceed your expectations
INNOVATION-DRIVEN
to provide you with brand-new solutions
Please
contact us
for any question about becoming an EPN Consulting member, proposing business offers, informing us on your business specialties, et cetera.