October 2015
Sponsors
Mission
Our mission is to promote ecologically friendly home building methods and practices, and to enhance our communities through leadership in sustainable development.
Statistics
Total projects certified since 2000:
15,772
Total projects certified in 2015:
576
Total BG member companies:
482
Helpful Links
Dwell Development – Seattle's First Built Green Emerald Star Home


Dwell Development's projects are on the cutting edge, and their latest accomplishment might be their crown jewel thus far – an Emerald Star home in Ballard. Emerald Star is the highest possible Built Green certification level, and is definitely the most demanding.

Click below to see some of the incredible details of this home!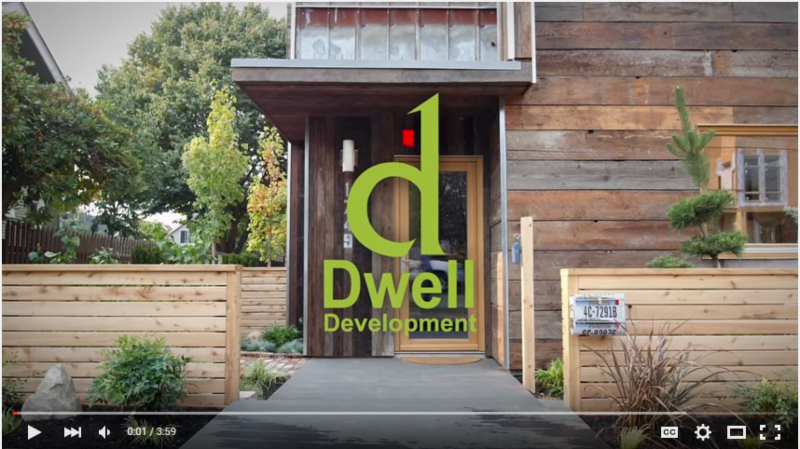 Visit the website to read the full case study and see more photos of the home.
EcoBuilding Conference 2015
October 9, Impact HUB Seattle, Seattle
Join us for our annual one-day conference, EcoBuilding 2015, located in a vibrant urban setting—the Impact HUB. An opportunity to step outside your daily routine—get inspired by our fantastic speakers and connect with sustainable building professionals from the Pacific Northwest. We're looking forward to learning from one another, sharing best practices, and re-energizing our vision to drive the green building movement forward. Find out more at the event website.
Final zHome Tours
October 14-15, zHome, Issaquah
Come tour America's first net zero energy townhome development and learn about its energy and water outcomes several years after completion. Tours are free and will be offered October 14 at 10 a.m., 12 p.m., 2 p.m., and 4 p.m., as well as October 15 at 10 a.m., 12 p.m., and 2 p.m. Choose the time that works for you and join us!
YLG Third Thursday Happy Hour
October 15, Vito's, Seattle
You're invited to join the ULI Northwest Young Leaders Group in Seattle for their monthly happy hour. This is an informal happy hour for ULI members old and new to get together and talk about the latest happenings in the industry, reconnect with industry professionals, and build your network. If you're new to Seattle's ULI group, this is a great way to meet new people and learn about the benefits of membership. Click here for more information.
Watershed Impact Tour—Building Momentum for Watershed Restoration
October 21, Sammamish Valley
You are invited to join King County GreenTools and Salmon-Safe for a tour and discussion of urban and rural partnerships that are providing an aggregate approach to watershed protection in the Puget Sound. Salmon-Safe certification is an allowable alternative green building certification and complies with the King County Green Building Ordinance. Attendees will learn how to apply Salmon-Safe certification to projects.
Home Efficiency Forum
October 21-23, Courtyard by Marriott, Portland
This event brings Northwest raters, verifiers, builders, and other efficient-home professionals together to advance energy-efficient building practices in residential new construction. This comprehensive, hands-on training will make sure you're up to speed on the latest home-efficiency strategies, approaches, and technologies. With workshops and sessions devoted to honing the technical and business development skills required to remain at the forefront of efficient-home construction, Home Efficiency Forum makes sure we continue moving in the same direction: forward. Find out more at the event website.
2015 Green Building Slam
October 24, Kane Hall, University of Washington, Seattle
For more than ten years, the region's most influential green builders, architects, designers, and their friends and families have gathered to celebrate examples of sustainable construction at the Green Building Slam. It has grown substantially every year and draws attention from all over the Puget Sound. Our audience typically attracts architects, builders, homeowners, energy efficiency experts, real estate professionals, interior designers, and fabulous, eco-conscious people like you! Join us! Find out more at the event website.
Emerging Trends 2016
October 27, Sheraton Seattle Hotel, Seattle
ULI Northwest presents its premier real estate trends and forecast meeting, featuring insights from leading experts both nationally and locally. The event will feature a presentation on the Emerging Trends in Real Estate® 2016 report—a publication from PwC and ULI-as well as a session on the outlook for Seattle area real estate, including a panel of leading area real estate investors and experts. Find out more at the event website.
Are you a member of both Built Green and the Master Builders Association? If so, your company is designated with a small, green tree on the Master Builders Association's website, which signifies you as a Built Green member. Your company is also listed on the Built Green website.
Welcome to our newest member companies!
Thanks for Attending the Built Green Conference!
We want to send out a huge thank you to everyone who attended the Built Green Conference on September 9! It was a successful event with around 200 attendees present to participate in the thought provoking keynote session by Joe Whitworth; the 11 educational sessions on building, policy, measuring success, and creative approaches; the networking opportunities; and the enjoyable reception and awards ceremony, during which we announced the winners of the Green Genius Awards, as well as the Built Green Hammer and Pioneer Awards.

We had a wonderful time learning from one another, and are looking forward to next year! In the meantime, check out photos from the event, find yourself, and feel free to share on social media.

Meet Devin Melville, Built Green's Intern
This summer, Built Green has been privileged to have the help of Devin, a UW student studying Environmental Restoration. She has assisted the program greatly in preparing for the conference, doing data analysis, and generally providing support. Her time at Built Green is now winding down as she finishes her degree, and we want to thank her for all of her hard work!

Here is what Devin has to say about her experience at Built Green:

Prior to applying for this internship, green building was something I was obviously aware of, but wasn't necessarily interested in focusing my career sights on. After reading through Built Green's checklists and criteria, I was drawn by their holistic approach for building green residential homes. The reason I decided to apply was based on one key fact: The need to build and expand cities isn't going to slow down anytime soon, making building green and environmentally friendly homes that much more important. This is a movement I wanted to be a part of and Built Green is a leader in the green building community.



One of the main projects I worked on was analyzing data from zHome, a net zero development. I looked at the individual units over a two year data collection period and calculated energy and water usage per unit as well as per person. Using this data I created multiple graphs demonstrating seasonal trends. We found that while not all units were net zero, zHome as a whole was. From these results I learned that while purchasing a green home is a step in the right direction, consumer education is equally as important. Simply having solar panels, cisterns, and energy efficient appliances doesn't make a home net zero. In addition to zHome data, I worked a lot on preparing for the 2015 Built Green Conference. I gained some insight on event planning and coordinated with some of the leaders in the green building community. There are so many great building projects happening around King County, and it was great to see that the leaders building these homes aren't just aiming for Built Green 4-star certified homes anymore; they're aiming to make Emerald Star certifications the new standard!

Thanks Built Green for a great summer and for introducing me to the green building community!

Visit zHome!
Did you know that Issaquah is home to the United States' first zero net energy town home development? It is, and Built Green is proud to have played a part in this project. zHome, which in addition to achieving zero net energy and over 70% water reduction, was completed four years ago. Since then, one of the units has been operated as a stewardship center, serving as a community resource and gathering space for educational tours, retreats, and meetings. It is now time to retire the center, but first, we will be giving final zHome tours! Come learn about the technologies, planning, and design of the zHome project as well as the results of the project's energy and water performance. See the Events section for tour details.


Fun at Sustainable Ballard
On Saturday, September 19, Built Green spent the day in Ballard Commons as the festival sponsor of Sustainable Ballard's Festival! We had a great time spreading the word about Built Green, giving out temporary tattoos, and making birdhouses from repurposed yard signs, which was a hit! It is always rewarding to participate in some community fun. The birds should be happy with their new "Built Green" homes too.

Update: WaterSense New Homes Incentive Program
The WaterSense New Homes Incentive Program that Built Green is offering in conjunction with Cascade Water Alliance still has rebates available, but move quickly! For more information on the incentive, and to see how you may be able to receive a rebate for building sustainably in Cascade's water service territory, click here. Only 50 rebates will be offered this year and there are just a few left. A builder may claim up to ten. Don't miss your chance!

Certified Passive House Consultant Training Program
September 29-October 22, Online
PHIUS CPHC® training is the only passive house training program tailored to North America's unique climate variations, market conditions, and building components. Learn the principles of passive building design, gain proficiency in energy modeling skills, study built examples, learn how to assure quality and performance, and much more from some of the most experienced and accomplished passive house practitioners. Phase I of the training is virtual, and the Phase II in-person instruction is now being offered in Seattle! Find out more.

Urban Weeds and Wild Foods - Part 1: Identify and Harvest
October 17, Good Shepard Center, Seattle
Why fight weeds when you can eat them? Learn how to identify and forage for some of the most common edible weeds and wild foods available in the city. In this hands-on workshop, we'll discuss safety, gathering ethics, local rules and regulations, and general information about how to cook with weeds. This is the first class in a two-part series. Join us for Urban Weeds and Wild Foods - Part 2: Preparing for Your Table, offered later in the afternoon for a hands-on cooking workshop. It is recommended, but not required to take both. Register now!

Going Net Zero for Builders & Designers: Building Science for Cost-Effective Approaches to Net Zero Energy Homes
October 20, MBA Housing Center, Bellevue
Many energy codes and home energy rating standards today are based on the goal of creating homes that use minimal energy and homes that are Net Zero Energy (NZE) Ready. For a home to achieve NZE cost-effectively, the project needs to be approached with complete integration of disciplines and systems, as opposed to a product-based list of solutions. Students in this class will learn how to employ resource-efficient design principles, technologies, products, and performance metrics integrated throughout the building process. The curricula will focus on all sources of energy use in the home, and concentrate on judiciously employing renewables only after the benefits of the most cost-effective energy-saving products and best construction practices have been utilized. Register here.

LEED v4 Green Associate Exam Prep Course
October 23, O'Brien & Company, Seattle
Passing the LEED exam requires a working knowledge of LEED and green building as well as the ability to apply that knowledge to specific projects. This full-day session explains and demonstrates with real-life projects the Knowledge and Task Domains that are the basis of the LEED v4 Green Associate exam. This course is appropriate for people who may not be taking a specialization exam but would like a basic understanding of green building principles and general LEED processes and requirements, as well as those planning to take a LEED AP specialty exam. Students can receive a $75 discount, and other promos are available. Find out more here.

Green Genius BAR: Dirt to Green Home Sale in 60 Minutes
November 4, Percy's & Co., Seattle
A fast and entertaining Real Estate Agent class on crafting a new construction deal. Join us for beers and bites at one of Ballard's best brewhouses as we deliver the latest do's and don'ts to find, underwrite, design, build, list and sell a new green home project in King County today. Q&A to follow. Register here.

Congratulations to:

Blackwood Builders Group LLC for certifying six single-family townhomes in Seattle as 4-Star Built Green.

Wick Homes LLC for certifying three single-family townhomes in Seattle as 3-Star Built Green.

Marpac Construction for certifying a 38-unit multi-family apartment building in Seattle as 4-Star Built Green.

Influx Development LLC for certifying five single-family townhomes in Seattle as 3-Star Built Green.

There are four levels of sponsorship available to support the Built Green program, all tax deductible. To find out more about becoming a sponsor of Built Green, please see the sponsorship overview and the individual sponsorship plans. If your company is interested in becoming a sponsor, please email Built Green Program Manager Leah Missik or call 425.460.8238 for more information.

Master Builders Association
335 116th Avenue SE
Bellevue, WA 98004
P: 425.460.8238
F: 425.646.5985
builtgreen@mbaks.com
builtgreen.net

Master Builders Association Calendar of Events
If you have news items for this newsletter, please send us an email. Click for directions to the Master Builders Association.

Built Green | Phone: 425.460.8238 | 335 116th Avenue SE, Bellevue WA 98004 ©2015 Built Green