Greetings! ,

I hope you are looking forward to happy holidays and non-stop Christmas music on the adult contemporary radio station. One quick announcement: the Out Boulder office will be closed Tuesday, December 25th through Friday December 28th for merriment and joy.



I'd like to just say thank you to all of you wonderful volunteers who help us do what we do. I've had a fun year coming on board the volunteer team and meeting lots of you, and I look forward to working with you in 2013.

Thanks to everyone who helped at the Wine Tasting fundraiser. It was a super fun event with some delicious local wine, information about wines, and lots of support for our organization. Special thanks to our cooks, who had to cook right in the middle of everyone like a nervously watched centerpiece, and the volunteers who came all the way from Greeley to give us some bartending love.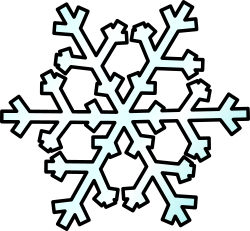 In 2012, volunteers helped us do the following:
- provide all-volunteer Speaking OUT panels to middle schools, high schools, and colleges, under the direction of Ilene Blum, a volunteer program coordinator for Speaking OUT
- provide art to exhibit at the Pridehouse
- provide health and wellness workshops, including regular groups on meditation, yoga, and other topics
- send GLBTQ-themed books to Uganda
- offer youth programs, including a youth creative writing group, a film project workshop, and a new group for 18-25 year-olds.
- cook, serve, and help put on a wine-tasting fundraiser
- greet guests and help with setup and teardown of other fundraisers, including the Garden Party, the Barn Dance, and more
- provide much-needed administrative support for our staff members, everything from sending emails to running to the store to buy event supplies
- paint the inside of the Pridehouse for a service day with Foothills United Way's Day of Caring
- keep the Pridehouse clean and tidy the yard
- help us distribute flyers for events and help get the word out about Out Boulder
- help us keep up with our social media and invite friends to get more people involved
- table and provide resources to the community at outreach events


- with the help of about 45 volunteers, execute another suc

cessful Pridefest, with special thanks to volunteers who attended planning meetings and helped coordinate different aspects of the event and our Lead Volunteers for the event
Thanks to everyone who helped, whether it was one time or every week, through monetary contributions of volunteering. It was a great year for Out Boulder and I can't wait for next year.
Brett Schager,
Volunteer Coordinator
Out Boulder