Let's Aid Pets Impacted by Hurricane Sandy
Hurricane Sandy
pounded the East Coast on Oct. 29, but her widespread wrath remains intense. Dedicated staff and volunteers from the
ASPCA, The Humane Society of the United States, Alley Cat Allies
and more are working hard to reunite people with their lost pets, assist animal shelters and aid in the clean up.
Hundreds of pets were injured or separated from their loving families. Pets keep us grounded, keep us sane and fill us with unconditional love.
Meet the Winners of the 2012 Beneful Dream Dog Park Contest!
Paws up to Angela Bauman and Beau, her playful German Shorthaired Pointer! Angela's video entry of a Canine Amusement/Water Park theme scored a $500,000 Beneful Dream Dog Park for her town of Lancaster, PA. She also won $10,000 and a year's supply of Beneful dog food for Beau. This national contest drew many entries from coast to coast. In the end, 12 finalists were named and the Beneful Dream Team of Emmy-winning actor Eric Stonestreet, DIY's Desperate Landscapes host Jason Cameron and Four Legged Life's Arden Moore -- plus public voting -- determined the ultimate winner.
Click here to see Angela and Beau's winning video. Beneful Dream Dog Parks have been created in Alabaster, Alabama and John's Creek, Georgia. We will keep you posted on the official opening of this 3rd Beneful Dream Dog Park in Lancaster, Pennsylvania expected in 2013.
Two Win Mutts Comic Classics Books
Congratulations to Peter Noll and Weems Hutto. You won autographed copies of the latest Mutts comic strip books by famed cartoonist Patrick McDonnell. He will be signing his name to you in his Mutts books: Bonk! A Mutts Treasury, and The Monsters' Monster. Learn more about McDonnell's life as a cartoonist and pet advocate by clicking here to his guest appearance on Arden's Oh Behave Show on Pet Life Radio.
Winners of Roopers and Heebie Jeebies!
Arden Knows What Dogs Want!
Many of you vied to get your paws on the global release of Arden's new book, What Dogs Want. We congratulate Carol Hagen, who was the 24th person to email and wins an autographed copy of Arden's 24th pet book.
Arden decodes 100 canine postures, expressions, sounds and actions -- and some explanations may surprise you! To order your personal copy of this book or other pet books by Arden, please contact email Arden today. Don't delay -- her books make great holiday gifts for the pet lover in your life!
We salute Kathy Presswood, winner of a gift basket filled with zany fun goDog Zombiez characters -- sure to make dogs howl with happiness!
Built for the most determined chewers, goDog's Zombiez by Quaker Pet Group, feature a super tough, durable mesh liner inside these plush toys reinforced with double-stitched seams. Learn more by clicking here.
Play It Safe - Enroll in a Pet First Aid Class Taught By Arden!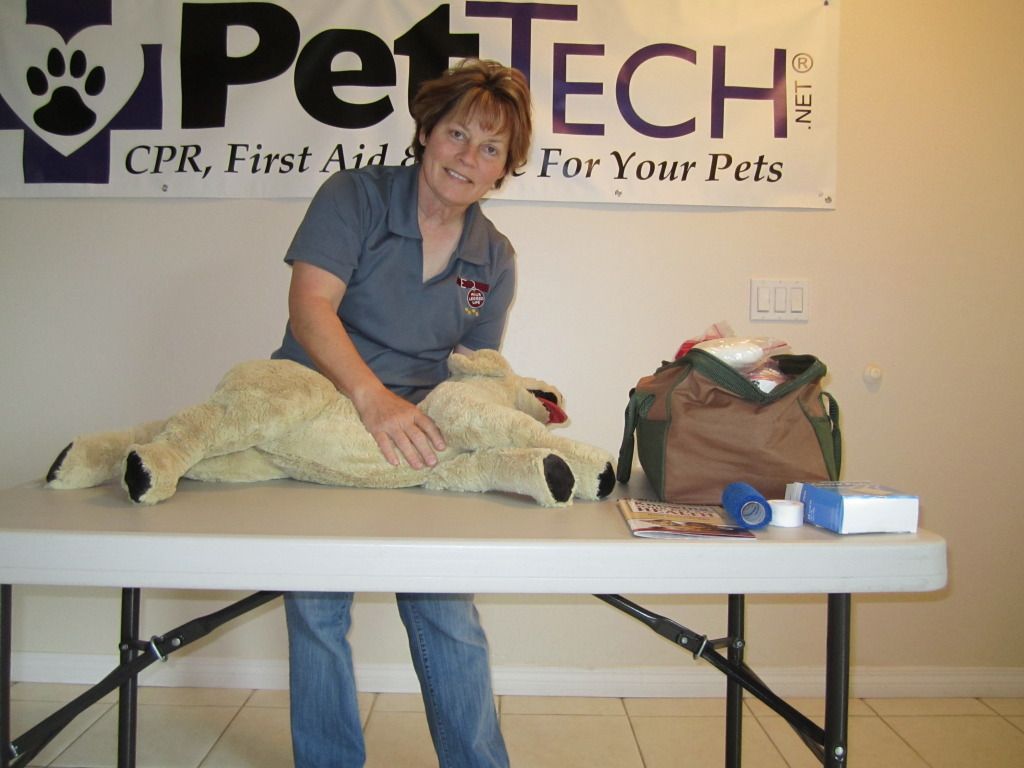 As a Pet Tech certified instructor, Arden Moore customizes hands-on training classes up and down the West Coast. She teams up with her tolerant four-legged "teacher's pets" - her dog, Chipper and her cat, Zeki.
Sign up for a pet first aid, safety, CPR and wellness class by contacting Arden and by visiting her Pet First Aid 4 U site. Please become a Facebook Fan of Arden's Pet First Aid site by clicking LIKE and asking your pet pals to join you - here's the link.
Dog IS Good T-Shirts!
Kudos to Melissa Blair-Turrisi! She is the doggone lucky winner of either a commemorative American Humane Association Hero Dog T-Shirt designed by Dog Is Good Company or a $25 gift card. The choice is hers! Gila Kurtz and her Dog is Good company do grrr-eat charitable work for pets.
Sneaky Pie Brown for President in 2016?
The savvy cat, Sneaky Pie Brown failed to win enough votes to become the first feline president of the United States, but she and her talented writing partner, Rita Mae Brown are delighted to award autographed copies of their book to Regina Banks and Kristine Vickery. Both are long-time fans of the Sneaky Pie mystery series. Congrats!
Let Arden 'edu-tain' you!
Looking for a professional speaker, MC or workshop leader for your next event - one guaranteed to "edu-tain" your audience? Arden is America's Pet Edu-Tainer™ She informs and delights audiences all over North America on pet trends, pet behavior, pet safety and more. Click HERE to book Arden at your next pet event!
Like what you see? Email Arden about creating an email marketing and social media campaign for your business or non-profit group!
Happy Thanksgiving!!


(Sniff, sniff. Do I smell turkey? Drool.)
For people, Thanksgiving serves as a day to express gratitude and to eat like a chowhound minus an ounce of guilt.
But what about our pets? Can you imagine how their super senses of smell and sight go into overdrive due to the dining room table heaped with delicious goodies? And the frustration of being told to stop begging?
From the pages of her best-selling book, Real Food for Dogs, Arden Moore shares this healthy holiday recipe called Fido Thanksgiving Feast that you can treat your dog (and yes, your cat):
1. Warm 1 teaspoon olive oil in a medium-sized pan over medium heat.
2. In a small bowl, whisk 1/2 cup mashed potatoes and 1 egg.
3. Pour the potato and egg mix into the pan. Add 1/2 cup diced cooked turkey and 1/2 cup finely chopped broccoli.
4. Cover the pan, reduce heat to low and simmer until the egg is cooked.
5. Top with 1/3 cup grated cheddar cheese and let it cook for a few minutes longer to allow the cheese to melt.
6. Let cool before serving to your pet.
Arden's book soared to No. 6 among ALL books on Amazon.com and features 50 vet-approved recipes. Two-thirds of the recipes are designed for people, too, making this the ultimate time- and money-saving cookbook. To get your paws on an autographed copy of Real Food for Dogs, be the 45th person to email Arden with the code words, Fido Feast. Bone appetit!
Final food for thought: Play it safe by keep your pets out of the kitchen while you prepare your holiday feast. Book time for the both of you to enjoy a brisk walk or fun calorie-burning activity after the big meal.
Ho! Ho! Ha! Ha! Win Disney's Santa Paws 2 DVD
Get ready to howl with laughter! The creators of the #1 live-action, direct-to-video Disney Buddies franchise have just unleashed "Santa Paws 2: The Santa Pups." This all-new heartwarming and hilarious adventure stars a brand new litter of talking Great Pyrenees pups on Disney Blu-ray Combo Pack, DVD and Digital versions.

The frisky foursome of Hope, Jingle, Charity and Noble are causing mischief in the North Pole. Disney folks are giving away TWO DVDS to loyal subscribers of the Arden Moore Knows Pets e-newsletter. Simply be the 20th and 30th person to email Arden with the code words, Santa Paws, and you will win this delightful movie. Talk about bow-WOW!
Dish Up Just the Right Portions for Your Pet!
To keep more wiggle than waddle in your pet, it is important to feed him the right portions of quality chow each day. Keeping your pet at a healthy weight can also go a long way in extending your pet's life and saving you money in veterinary bills.
Arden is pleased to alert you of a great ally in portion control. The
Petmate Portion Right Food Dispenser
makes serving and portioning your pet's meals fast and convenient.
Petmate's Portion Right
features an easy-turn know that dispenses precise portions of dry pet food from a 10-pound storage reservoir. This new product is valued at $44.99 and will be awarded to the 19th person to email
Arden
with the code words, Portion Right.
Spotlight: Lou Wegner
Each month, Arden spotlights people who make this planet a better place for pets and people. This month, she proudly salutes actor/animal advocate Lou Wegner, founder of Kids Against Animal Cruelty.

He is on a mission to increase pet adoptions from shelters and rescue groups and to create a global No Cruelty Zone for dogs, cats and other companion animals. He also finds time to devote to his acting career. Arden met Lou on the red carpet at the recent American Humane Association's Hero Dog Awards in Beverly Hills and was impressed by Lou's passion to protect pets. Lou is a star on the rise in Hollywood and in the hearts of pets. To learn more about him, tune into his guest spot on Arden's Oh Behave Show on Pet Life Radio by clicking here.



My Dog (Cat) Did WHAT??!!!

From the popular Chicken Soup series comes a pair of must-read pet books penned by pet expert Jennifer Quasha: I Can't Believe My Dog Did That! and I Can't Believe My Cat Did That! Each features 101 stories about the crazy antics of our pets.
Jennifer has happily agreed to offer give away a copy of each book. Simply be the 37th and 47th person to email Arden with the code words, My Dog or the code words, My Cat, to win an autographed copy. Check out other books by Jennifer by clicking here to visit her website.

National Dog Party Day:
Orlando Added for 2013!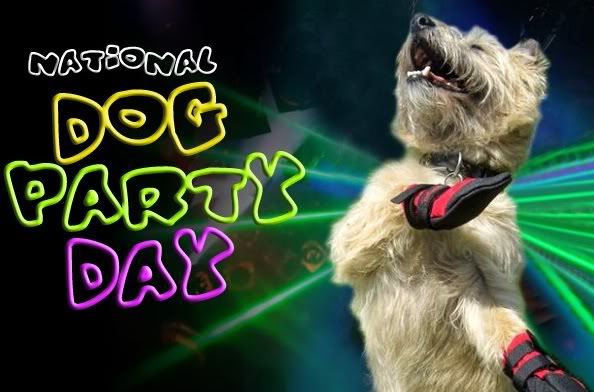 Calling all paw-tee animals! Mark your calendars for June 21, 2013. That's the date for the third annual
N
ational Dog Party Day
! Created by
Arden Moore,
this annual K9 soiree is a true date night for you and your dog, and helps raise money and awareness for worthy pet charities. Doubly nice!
We are happy to announce five party sites for 2013: San Diego, Miami, Dallas, Dewey Beach, DE and the latest addition: Orlando! Contact Arden on how you can be a sponsor and participate. And, once again, we are delighted to team up with
Pet Sitters International,
the sponsors of
Take Your Dog To Work Day,
for a Double Dog Day Celebration in which we "work like a dog by day and party like a pup at night."
Lights, Cameras...Fascinating Pets!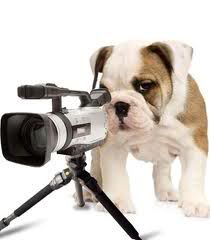 We're on the hunt for fun, funky and fascinating videos that spotlight cats, dogs and other animals. Please send your favorites to Arden to share in the next issue. This month, we feature a video from Karen Wells that showcases a remarkably talented white Basset hound named Paul Newman. He was found starving in an abandoned garage and saved by Mid-Atlantic Basset Hound Rescue. How many of these tricks can YOUR dog do?
Arden is Unleashed on America!
For "Mutts" More on Moore: