Sneaky Pie for President!
With the election just days away, why limit your choice for president to guys named Romney or Obama? Why not cast your vote for a candid cat and a mutt for veep? Such is the paw-tisan campaign being waged by a tiger-striped cat named Sneaky Pie Brown and her human campaign manager --- New York Times bestselling author, Rita Mae Brown. This pair have teamed up for 21 books in a mystery genre, but this is their first venture into politics. The book is called, Sneaky Pie for President.

Brown shared Sneaky Pie's platform during a lively (188th) episode of Arden's Oh Behave Show on Pet Life Radio. Brown declared that Sneaky Pie is represented by The Surprise Party and sports this campaign motto: "I can't do any worse." Click here to hear more. Be the 35th person to email Arden with the code words, Sneaky Pie and get your paws on an autographed copy. Discover the true cattiness of politics by visiting Sneaky Pie's site.
Get Your Mitts on Mutts Special Cartoon Classics
In the world of newspaper comics, pets rule with plenty of humor and wit. Famed cartoonist Patrick McDonnell has been making us laugh and think since first creating the Mutts comic strip in 1994.
McDonnell is giving away an autographed copy of his two latest Mutts books: Bonk! A Mutts Treasury, and The Monsters' Monster. To win, be the 25th and 26th person to email Arden with the code words, Mutts comics. And, learn more about McDonnell's life as a cartoonist and pet advocate by clicking here to his guest appearance on Arden's Oh Behave Show on Pet Life Radio.
Cast Your Vote for the Next Beneful Dream Dog Park!
Who will win a $500,000 Beneful Dream Dog Park for their community? 12 finalists have been selected with the winner to be determined by the Beneful Dream Team of Emmy-winning actor Eric Stonestreet, DIY's Desperate Landscapes host Jason Cameron and Four Legged Life's Arden Moore -- plus public voting. So, dash over to the Beneful Dream Dog Park site, check out the finalists and cast your vote. Deadlline to vote is Nov. 7 and the winner will be revealed next month!
The Grand Prize winner will also win $10,000 plus a one-year supply of Beneful brand dog food. Each runners-up will receive a year's supply of Beneful food.
Win Roopers and Heebie Jeebies!
Our pals at Petmate are offering not one, but TWO dog toy giveaways this month: Roopers and Heebie Jeebies. Roopers are artistic and durable tug-friendly rope toys and Heebie Jeebies are stuff-free toys ideal for your big dog!
Be the 15th person to email Arden with the code word, Roopers and the 30th person to email her with the code words, Heebie Jeebies, to win these terrific toys for your favorite canine. And, check out Petmate's other great products by clicking here.
Arden Knows What Dogs Want!
Many of you vied to get your paws on the global release of Arden's new book, What Dogs Want. We congratulate David Sullivan, who was the 50th person to email and wins an autographed copy.
Are you curious as to why your dog tilts his head, chases his tail or exposes his belly? Answers to these canine actions and more are revealed in the pages of this 24th pet book written by Arden. She decodes 100 canine postures, expressions, sounds and actions -- and some explanations may surprise you!
Arden will give away another autographed copy to the 24th person to email Arden with the subject header, What Dogs Want.
Play It Safe - Enroll in a Pet First Aid Class Taught By Arden!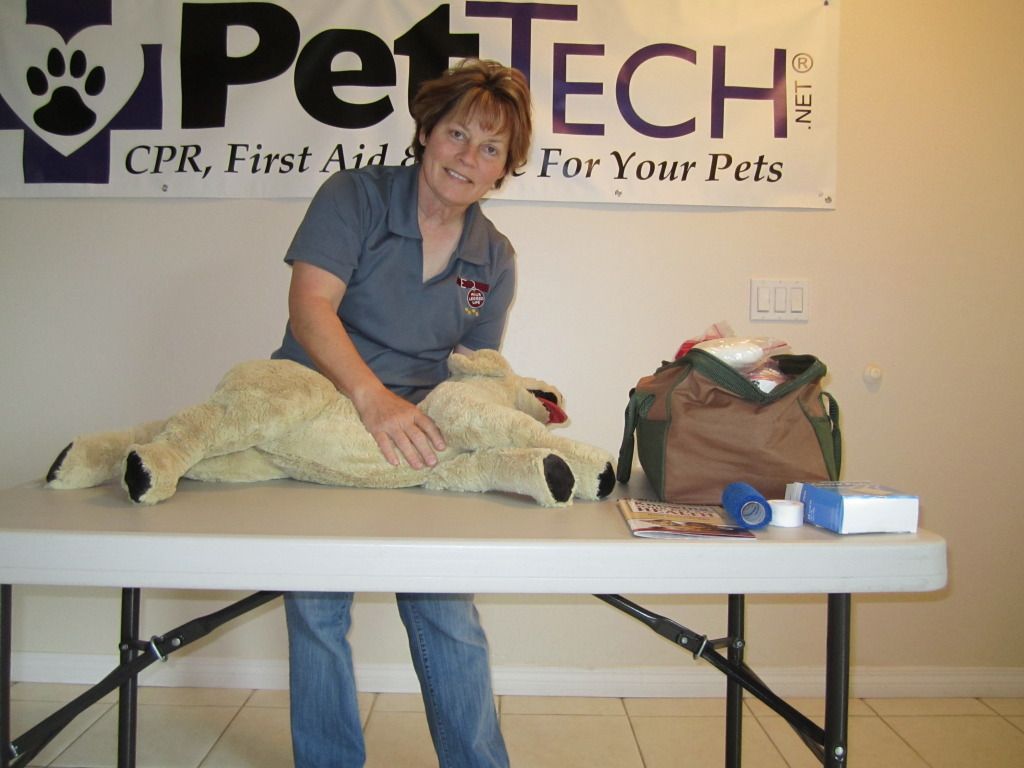 As a Pet Tech certified instructor, Arden Moore customizes hands-on training classes up and down the West Coast. She teams up with her tolerant four-legged "teacher's pets" - her dog, Chipper and her cat, Zeki.
Sign up for a pet first aid, safety, CPR and wellness class by contacting Arden and by visiting her Pet First Aid 4 U site. Please become a Facebook Fan of Arden's Pet First Aid site by clicking LIKE and asking your pet pals to join you - here's the link.
Holy hound dog, Batman! Burt Ward, the spunky sidekick Robin in that 1960s hit TV series, Batman, now operates
He and his wife, Lisa, also produce a line of healthy dog treats and food called All-Natural Gentle Giants Dog Food.

We're happy to announce that
Mary Ann Jantes
is the winner of the free 37.5-pound bag of chow, courtesy of Burt Ward.
Carrier for the Traveling Pet
Take a play bow, Pearl Hanan! You were the 35th person to email Arden with the code word, Curvations, and you win Petmate's stylish and versatile carriers called Curvations Pet Retreat. Your canine pal can now travel in style on trips to the veterinary clinic, the grooming salon, a pet-welcoming hotel and other places. Learn more about Petmate's line of products by clicking here.
Let Arden 'edu-tain' you!
Looking for a professional speaker, MC or workshop leader for your next event - one guaranteed to "edu-tain" your audience? Arden is America's Pet Edu-Tainer™ She informs and delights audiences all over North America on pet trends, pet behavior, pet safety and more. Click HERE to book Arden at your next pet event!
Like what you see? Email Arden about creating an email marketing and social media campaign for your business or non-profit group!
Happy Howl-i-ween!
Costumed canines rank as one of the hottest Halloween party trends. To ensure you and your dog have a spook-tacular (and safe) time, Arden offers these tips:
* Make sure your dog is a true clothes hound. Some dogs love wearing outfits while others react by giving a hang dog look and refusing to budge. Never force costumes on reluctant dogs.
* Select costumes with wiggle room. Make sure the costume you buy or make enables your dog to move easily and see clearly.
* Exercise your dog during the day. To get rid of some of your dog's pent-up energy before the trick-or-treaters start signing your door bell, take him on a vigorous run or walk to tire him out.
* Opt for pet-friendly decorations. Play it safe with battery-operated candles and pumpkins and keep the bowl of Halloween candy out of paw's reach. Especially dangerous to pets: chocolate, raisins and xylitol (in sugar-free gum).
* Give your dog a party room. Reduce your dog's anxiety and prevent door-dashing escapes by ushering him into a closed room on Halloween night. Provide him with plenty of canine amenities like a food puzzle and a comfy bed. Turn on the stereo in the room to mute the doorbell ringing.
To celebrate Howl-i-ween in fetching style, Arden is giving away a gift basket filled with the zany fun goDog Zombiez characters for your dog to howl with happiness!
Built for the most determined chewers, goDog's Zombiez by Quaker Pet Group, feature a super tough, durable mesh liner inside these plush toys reinforced with double-stitched seams. Be the 31st person to email Arden with the code word, Zombiez, to win this prize for your pup. And, learn more by visiting Republic of Paws by clicking here.
Let's Get Funny for Fido!
The 5th annual Funny for Fido Comics Stand-Up for Homeless Animals fundraising event will take place on Nov. 13 in New York City. The event is hosted by Justin Silver of CBS' hit reality series, Dogs in the City. Join Justin and a pack of pet-loving comedians form HBO, Saturday Night Live and Comedy Central in an effort to raise money and awareness for homeless animals.

The show takes place at Caroline's on Broadway and click here to learn more and purchase tickets.
Hero Dogs Honored and Dog is Good Giveaway!
Arden
celebrated her birthday in a memorable manner by covering the 2nd annual
American Humane Association's
Hero Dog Awards
at the
Beverly Hills Hilton.
Eight incredible dogs were feted as finalists at this celebrity-filled event that culminated with the naming of
Gabe
, a retired specialized search military dog, as 2013 Hero Dog. He is shown on stage with his handler/owner
Sgt. Charles Shuck
and celebrities Kristen Chenoweth, Josh Hopkins, Pauley Perrette and AHA president Robin Ganzert.
Arden also got her birthday wish: a birthday hug on the red carpet by ageless animal advocate
Betty White
! Hear more about the event by clicking here for the special
Oh Behave Show on Pet Life Radio.
We also salute
Gila Kurtz
and her
Dog is Good
company for donating $10 from the sale of every one of their stylish
AHA Hero Dog T-shirts
with the goal of giving $50,000 to AHA. And, you can get your paws on one of this commemorative shirts or a $25 gift card from
Dog is Good
by being the 30th person to email
Arden
with the code words, Dog is Good. Learn more about this company's grrr-eat charitable work by clicking
here
.
Spotlight: Mike Arms
Meet the Planet's
No. 1 Pet Adopter
Each month, Arden spotlights people who make this planet a better place for pets and people. This month, she proudly salutes Mike Arms, president of the Helen Woodward Animal Center in Rancho Santa Fe, Calif. and the creator of both the International Pet Adoptathon and Iams Home 4 the Holidays annual crusade.

He is credited with saving the lives of more orphaned animals than any other person on this planet. Mike is a pioneer well celebrated for creatively thinking outside the box when it comes to helping shelter animals.

Last month, he sponsored the first International A.C.E.S. conference in San Diego that drew top leaders in the pet world and featured NBC's Today Show's Jill Rappaport as the headlined speaker.

Mike Arms is in the business of saving lives and truly is dog's (and cat's) best friend. Hear more about his efforts by tuning into his guest spot on Arden's Oh Behave Show on Pet Life Radio by clicking here.



National Dog Party Day:
More Sites Added for 2013!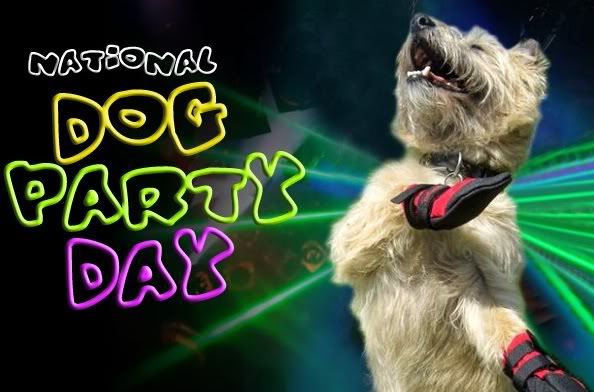 Calling all paw-tee animals! Mark your calendars for June 21, 2013. That's the date for the third annual
N
ational Dog Party Day
! Created by
Arden Moore,
this annual K9 soiree is a true date night for you and your dog, and helps raise money and awareness for worthy pet charities. Doubly nice!
We are happy to announce two more paw-tee sites: Dewey Beach, Delaware and Dallas! We may be adding Orlando, too! Contact Arden on how you can be a sponsor and participate. And, once again, we are delighted to team up with
Pet Sitters International,
the sponsors of
Take Your Dog To Work Day,
for a Double Dog Day Celebration in which we "work like a dog by day and party like a pup at night."
Lights, Cameras...Fascinating Pets!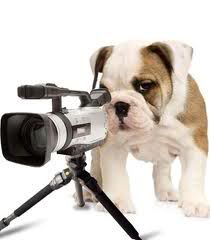 We're on the hunt for fun, funky and fascinating videos that spotlight cats, dogs and other animals. Please send your favorites to Arden to share in the next issue. This month, we feature two videos that demonstrate the full range of being a great dog.
The first video comes from Maniac World and features what is arguably the cutest smiling dog ever. Check it out and decide for yourself.
The second features some of the cutest and creative cats on the planet as captured by Animal Planet. Click here to catch these cats in action. Enjoy!
Arden is Unleashed on America!
For "Mutts" More on Moore: