Support

Children's Services


Each year, Children's Services subsidizes treatment visits with resources obtained entirely through fundraising efforts. Consider making a
tax-deductible gift
to ensure that these important services continue to be available to families in need
.
To make a gift,
Upcoming Events

__________________


11th Annual Trends in Autism Conference

April 6, 2013
8:30AM - 5:30PM
Western University
of Health Sciences


Please join us for our 11th Annual Trends in Autism Conference, structured for parents, physicians, educators and therapists. The one-day educational seminar will feature some of the leading authorities in the field of autism, including Dr. Margaret Bauman.


Topics will include brain and medical issues, new research perspectives and early intervention. CEU credits are available. Contact your Regional Center for information about subsidized rates.

Download a brochure and registration

Online Registration

Exhibitor/Sponsor Registration



_____________





Dr. Margaret Bauman Awards for Excellence

honoring achievement in the Autism Community



POSTPONED



We have decided to honor the recipients of the Dr. Margaret Bauman Awards for Excellence as part of our gala fundraising event, An Evening in Casablanca, which will be held on Friday, September 27, 2013.

The wine and cheese reception on April 5 will not take place.



Deadline for nominations is March 22, 2013.

_____________
Friends of Casa's Kids Committee Meeting

April 2, 2013
5:30PM - 7:00PM
Casa Colina
Tamkin Education Ctr
Bldg. 1D (1st Floor)
Open meeting for parents and members of the community who would like to contribute to the success of Children's Services. This advisory committee helps to coordinate fundraising events, contributes to the monthly newsletter and keeps Children's Services connected to the community.
We welcome new faces and fresh ideas.
Please RSVP to:
csendor@casacolina.org
_____________
Save
The
Date


Comedy Night
for
Casa's Kids
June 23, 2013
An Evening
in
Casablanca
September 27, 2013



_____________
A Message from the Director

Spring is fast approaching and before we know it Summer will be here. I know this time of year is filled with planning for breaks and annual happenings, and at Casa Colina Children's Services we will be doing much of the same.
As a not- for-profit organization, Casa Colina strives to provide services to families regardless of their ability to pay. In order to do that, we need to continue to raise funds through Casa Colina Foundation. Please take a moment to see if you can help us out in any of the following ways:
I look forward to seeing all of you over the coming year at our events, at the many Community Health Fairs we participate in, at our Autism Conference and other educational opportunities, and, of course, at daily treatment sessions.
Please feel free to drop me an e-mal if you have any questions, thoughts or ideas: csendor@casacolina.org.
Cindy Sendor, MA, CCC-SLP
Director, Casa Colina Children's Services and Speech Pathology
Therapy Corner

by Yovana Guzman, COTA/L


Recipe for Transitioning Your Preemie to Oral Feedings
A premature infant is born with some "catching up" to do in all areas of development. Certain unnoticeable milestones that develop naturally in other infants, may take a preemie some additional time to learn. These can range from simple activities like bringing their hands to midline to hold a toy, to more involved activities like learning to coordinate the otherwise natural reflexes of sucking, swallowing, and breathing during a mealtime. The coordination of these activities for feeding naturally develop around 32-34 weeks gestation, so parents of preemies should remember this and not become discouraged if they are unable to orally feed their child before, and sometimes even after, these gestational time frames. Until oral feedings are introduced, babies are usually fed through an IV, gavage, or other catheter because of the natural developmental delay.
While those tubes and syringes are doing great things to keep baby growing strong, all those foreign objects in and around babies' mouths and noses can become agitators and stressors. These stressors can sometimes lead to other feeding difficulties down the line, once oral feedings (either breast or bottle) are being introduced. Commonly noted difficulties include aversions to certain textures and smells, and difficulty coordinating oral musculature to suck, swallow, chew, etc.
There are certain actions a parent can take to help their child maximize success when it comes to feeding and mealtimes once baby is ready to transition to oral feedings. Firstly, remember that overcoming any struggle is no easy walk in the park. The attitude, demeanor, and approach you take with your child will directly impact the behavior seen in your child. A tiny bit of progress is a whole lot better than no progress, so please keep that in mind when times get tough. Always keep moving forward in a calm, easy fashion.
Next, it is important to ease any of the negative or painful attachments the child might have which correlate to feeding. These can include gastrointestinal or esophageal problems, which are important to address and plan for before attempting to introduce any new foods into the tummy (would you want to eat new foods when you've got a constant tummy ache?!). Also, decrease the negative feeling of a foreign object in their mouth by introducing calming oral stimulation (such as a pacifier, a teether, or even a simple gum massage). Taking these steps can help ensure that introducing new foods or mealtime routines do not become associated with any negative feelings.
Lastly, it is important to supplement your premature child's success with outside professional help. A speech and language pathologist or an occupational therapist that specializes in feeding therapy will give the added support needed to ensure that your child's feeding skills develop appropriately. They can provide a safe and child-friendly environment to begin exploring solid foods, different textures, biting and chewing skills, and all other natural progressions of oral feeding. Ask your pediatrician or local family care specialist for assistance in locating a therapist in your area.
Waiting in the Waiting Room

by Kesley Johnston


When Charlie received the diagnosis of Autism, I never imagined all of the diagnoses that would follow...Mitochondria Dysfunction (lack of energy), Hypotonia (Low Muscle Tone), sensory processing issues, Esophagitis, Gastroenteritis, Anxiety, OCD. One keeps coming after the other, but the one we are currently waiting for seems the scariest. Next week we have an appointment with a metabolic specialist because of extreme fatigue, lack of appetite and no endurance. We made the appointment two weeks ago, and my heart is filled with worry. I will wait in that waiting room with knots in my stomach and fear in my heart. When we all start this journey, we do not realize how much waiting we have to do...so how, as loving moms, dads, friends, and family members, do we get through these waiting periods without our lives crashing in around us?
I think of my frustration with all of this waiting. I just want everything to be better, and then it occurs to me that because I have waited and sat in so many waiting rooms, things are getting better. But it's like an onion - you can only peel back one layer at a time. For those who are in my position right now, waiting for something that may be scary or life-changing, focus on what has happened while you have already waited. While I waited in many waiting rooms, Charlie learned to speak, how to throw a ball, gained some core strength, now eats broccoli, makes eye contact, and can say, "I love you." I have been down the bleak road before, but because I waited there have been many lights at the end of many dark tunnels. There will be a light at the end of this one, too, no matter what diagnosis is coming up next. Also remember, that you are not waiting alone...we all wait together.
For those of you struggling with a diagnosis of Autism and the complications that surround this diagnosis, I encourage you to attend the upcoming Trends in Autism Conference on April 6. Dr. Margaret Bauman will address some of the brain and health issues faced by individuals with a diagnosis of Autism and the information she presents can be life-changing. Hopefully, more knowledge for us all, will mean less waiting.
Spotlight on Advocacy

by Lisa Lockwood


There seems to be a growing population of students with dysphagia. If you are unfamiliar, dysphagia (dis-FAY-juh) is a swallowing disorder, and according to the American Speech-Language-Hearing Association, symptoms can include problems with gathering food and getting ready to suck, chew, or swallow it. Dysphagia can occur at different stages in the swallowing process:
Oral phase -

sucking, chewing, and moving food or liquid into the throat.

Pharyngeal phase -

starting the swallow, squeezing food down the throat, and closing off the airway to prevent food or liquid from entering the airway (aspiration) or to prevent choking.

Esophageal phase -

relaxing and tightening the openings at the top and bottom of the feeding tube in the throat (esophagus) and squeezing food through the esophagus into the stomach.

As a result, children may be at risk for: 1) dehydration or poor nutrition, 2) aspiration (food or liquid entering the airway) or penetration, 3) pneumonia or repeated upper respiratory infections that can lead to chronic lung disease, and 4) embarrassment or isolation in social situations involving eating.
A diagnosis will usually be given by a pediatrician who will examine the child and address any medical reasons for the swallowing difficulties, including the presence of reflux or metabolic disorders. In addition, a speech-language pathologist (SLP) who specializes in treating children with feeding and swallowing disorders can evaluate your child and may work as part of a feeding team that may include: an occupational therapist, a physical therapist, a physician or nurse, a dietitian or nutritionist, and a developmental specialist.
Once the child has been diagnosed he/she will most likely participate in an Individual Family Service Plan (IFSP). This plan is for children under the age of three that require special services for developmental delays. When the child is ready to enter the education system, a parent may request assistance or information about their child's feeding. The child will then take part in an IEP (Individualized Education Program). If the child requires a feeding program it should be implemented by a school-based team consisting of a speech-language pathologist (SLP), classroom teachers and aides, occupational and physical therapists, the school nurse, the school social worker, the children's caregivers, and the program administrator. The IEP documentation should include the treatment program protocol, the frequency of treatment, notes on participant responses and achievement of treatment objectives.
As part of the IEP, the parents should have physician approval and guidance especially if it involves a feeding tube. The IEP team should consider goals, objectives, and strategies that are harmonious with the child's physiological readiness at that time. It is important that the SLP and other members of the IEP team consider the family's beliefs as related to the swallowing and feeding assessment and intervention strategies. Open communication is key and maintaining balance between health, safety and educational goals for school-age children with swallowing and feeding problems is a must.
The IEP may also assign a personal assistant to the child. If possible, the parent(s) should attend feeding visits, maintain contact with their child's teachers and clinicians, collaborate on selecting treatment objectives, and continue carrying over activities to the home life. The importance of the family's participation in the school dysphagia program has been shown to facilitate improvements in the child's swallowing and feeding functioning. As a parent, familiarize yourself with your school district's comprehensive dysphagia management program. It is recommended that all members of the IEP, including the parents of the child, have familiarity with this important legislation, and the ethical and cultural issues that will affect a child's success.
For further information regarding this issue, visit: www.asha.org and www.cde.ca.gov/sp/se/sr/iepresources
Undefined. January, 2002 Evaluation & Treatment of Feeding Disorders in Educational Program (Chap. 2). Feeding Students in Educational Programs: Guidelines and Information on Safe Mealtime Practices for Special Students. Retrieved from www.rsoi.org/Documents/Feeding.
Children's Champions:


Stories of Hope and Courage




by A Superhero's Mom



"Morning Coffee"

Sensory Processing Disorder - Active Sensory Seeker



I had always heard that the medications for ADHD are stimulants and have the "reverse effect" on ADHD kids and thought that sounded strange. Now I have a better explanation.

Most of us are comfortable idling our engines at 1000 RPM, kind of like your car. We can sit at a stop sign and relax without feeling like our engine is about to stall. Matt is NOT comfortable there. He can't sit at a stop sign and idle at 1000 RPM. He is only comfortable at 2000. Ask him to idle and he will be constantly trying to rev up his engine by moving, poking people or bouncing his brain from topic to topic. If his engine gets below 2000 RPM, revving up becomes his top priority, leaving little space for his brain to focus on other tasks. A stimulant can chemically lift his idle speed. The caffeine in a cup of coffee chemically bumps him up to 2000 RPM where he is comfortable. At that higher idle hedoesn't have a desperate need to rev his engine, so he can focus, listen and sit quietly. The coffee helps him keep his brain more settled and organized, but he still has some SPD issues.

I tried coffee as an experiment. I didn't tell anyone or make a big deal of it. I just started making it for him with his breakfast. He gets Starbucks Cafe Verona with sugar and half-and-half in it and likes it. The first week his aide mentioned how well he was doing in class. He had been able to join everyone on the rug and didn't need as much of her assistance in class. At his Occupational Therapy appointment that week, the therapist mentioned that he was "very organized today, not bouncing from activity to activity." It was working well for him, so I kept it up. He never had trouble going to sleep at night, but I noticed that he was less organized by dinnertime that first week or two.

One day after school I offered him tea, thinking a lower dose for the afternoon might be good. He wasn't interested in tea. "Can I have a coffee?" he asked. I decided to try another source, just to see if he would like it. The next day I poured a red bull with a straw. "Here, try this Matt." He didn't like it. He asked for coffee. I made him coffee and left the Red Bull on the counter. Matt sat calmly, sipping his coffee and doing his homework. I heard the quiet. I looked over and saw his twin little brothers hovering over the now empty glass of Red Bull. Uh-oh. For the next hour the twins ran around like
Drinking coffee under a blanket.


maniacs. The underpants came off and the animal noises escalated. Meanwhile, Matt sat
calmly doing his homework and sipping his coffee, rolling his eyes at their antics.

Our regular dose is one cup in the morning only. He asked for some in the afternoon a few times in the beginning, probably recognizing that it made him feel better. Now that we have a routine, he only has his morning cup. It works for him. It is cheap and it has few side effects, especially at one cup a day. We will continue to watch for any sleep issues or anxiety, but have not seen any so far.

Morning coffee has not been a cure-all, but it has made a huge difference in his quality of life. After six weeks, he is not having outbursts at school, he sits on the rug with the other children and he can play calmly. When he plays with his little brothers, there are far fewer tears. He doesn't get in trouble very much, which makes everyone happier. It doesn't change his personality; it just makes
him more settled and more organized. Coffee gives him that extra split-second to make a better choice. And the batman mug is pretty cool too.

Resources & Links

by Sandra Zaragoza-Kaneki, M.D.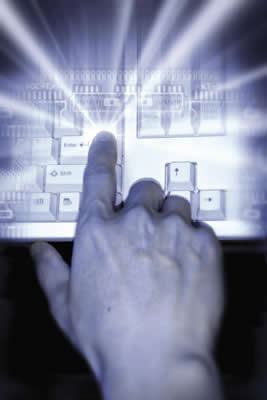 PreemieBabies101 parent blog
March of Dimes National Office
Prematurity Campaign
1275 Mamaroneck Avenue
White Plains, NY 10605
(914) 997-4488
www.marchofdimes.com/baby/premature
Premature Baby Premature Child
www.casacolina.org
255 E Bonita Ave
Pomona, CA 91769

Toll-free 866/724-4127
Fax 909/593-0153
TDD-TTY-Q 909/596-3646