| | |
| --- | --- |
| UCDC Developments | August 2013 |
Greetings!



I came across this poem and instantly thought of all of the parents/guardians at UCDC. You must know by now that "being present" with your child is an idea and practice that is very dear to my heart. This poem makes it clear as to what type of model you are to your children. They are always watching and learning from you.

When You Thought I Wasn't Looking

By Mary Rita Schilke Korzan

When you thought I wasn't looking, you displayed my first report, and I wanted to do another.

When you thought I wasn't looking, you fed a stray cat, and I thought it was good to be kind to animals.

When you thought I wasn't looking, you gave me a sticker, and I knew that little things were special things.

When you thought I wasn't looking, you put your arm around me, and I felt loved.

When you thought I wasn't looking I saw tears come from your eyes, and I learned that sometimes things hurt--but that it's all right to cry.

When you thought I wasn't looking, you smiled, and it made me want to look that pretty too.

When you thought I wasn't looking, you cared, and I wanted to be everything I could be.

When you thought I wasn't looking--I looked...and wanted to say thanks for all those things you did when you thought I wasn't looking.




Warmly,

Mary Beth
"Your questions are more important than your answers."

~Fred Rogers
The Power of Asking Open-Ended Questions
By Jenna Holsing, Head Teacher, Preschool Two
When listening to teachers talk with children at UCDC, something you might hear frequently utilized are open-ended questions. Open-ended questions are simply questions with no right or wrong answer. They are also questions that ask for more than a yes/no response, or a content-based response such as "What color are you using?" Commonly, they begin with why or how, and may simply be a request asking for more information, such as "tell me about your..." The latter is one of my favorites, especially when a child presents you with a creation or piece of artwork in which you have no idea what it is supposed to represent. This simple statement, when asked with genuine interest, can spark a dialogue between a child and adult that reveals a tremendous amount of knowledge and curiosity on the part of the child.
How does responding to open-ended questions encourage growth in many development domains of early childhood? To begin, these questions challenge children to engage in creative thought, allowing them to stretch their thinking all while learning naturally. "What if" questions are particularly useful for observing a child's creativity in progress. If a child is building with Legos, simply asking, "What if your vehicle had no wheels?" can offer a surprising array of thoughts about other ways their vehicle can travel.
Open-ended questions also help to develop a child's problem-solving skills and independence. Frequently in our classroom, children become frustrated when building with blocks that fall over. Instead of telling the children different ways to create sturdier structures, we challenge the children by asking, "Why do you think the blocks are falling over?" and "What could we do to fix this problem?" In the end, children become more adept with understanding cause and effect and further develop their ability to solve their own problems.
As open-ended questions require a longer response than yes/no questions, children need to utilize more expressive vocabulary as they put their thoughts into words. Take, for example, a child painting a picture using the color blue. Instead of simply asking the color, we can ask, "Why did you choose the color blue?" Using the former question we can only receive a single word response. Using the latter question, there are innumerable responses. Each such response can be followed up with more questions to gain a greater understanding of the child's inspiration for that picture. As children develop their language skills, they become more proficient with their social skills. Open-ended questions can be used to help children understand and assess their own and others' feelings. For example, asking, "How would that make you feel? Why?"
While there are many benefits of asking open-ended questions, perhaps the most important comes in furthering our own knowledge of a child's understanding of the world. When asking open-ended questions, there are a few factors to keep in mind. Children, especially younger ones who are still developing their language skills, will need time to formulate their response. In addition, it is important to show genuine interest and enthusiasm in what the child is sharing with you. Lastly, let the child dictate the direction of the conversation. Not only will the child be more engaged, but also this act demonstrates that you value and trust what he/she has to share. Once accustomed to asking these questions, you will be amazed at how often you find yourself answering children's questions with your own. The children will leave you in constant amusement and, at times, astonishment at their fresh and creative responses to open-ended questions.
References:
Denton, P. (2007). Open-ended questions: Stretching children's academic and social learning. Responsive Classroom, Retrieved from https://www.responsiveclassroom.org/article/open-ended-questions
Dettore, E. (2008, August 07). Opening up children's minds with open-ended questions. Retrieved from http://web.fcasd.edu/j_district2/images/stories/Early_Childhood/open-ended ?\'s-dettore.pdf
Why is it important to use open-ended questions? (2013, February 04). Retrieved from https://www.newmexicoprek.org/Docs/PreKOnePageResources/20Open-endedQuestionsOnePagerFINAL.pdf
Wilkin, L. (2007). [Web log message]. Retrieved from http://aplaceofourown.org/question_detail.php?id=587
FYI...



The Imagination Playground

The Imagination Playground is a large set of big blue blocks that come in many shapes and sizes. The Pittsburgh Association of Young Children (PAEYC) has a set that was donated by the Grable Foundation that is rotated to different facilities for a one month loan in order to reinstate play into the lives of young children. These blocks have been to the Children's Museum of Pittsburgh, the Carnegie Museum of Natural History, and many local child care centers. UCDC will have this set of blocks for the month of August and toddlers and preschoolers will have ample time to use this equipment on a regular basis. They will be used in our preschool gym and we are extremely excited to see the creativity born out of this unique experience.
UCDC Philosophy Explained
By Jamie Wincovitch, Education Coordinator
Parent Question: The stores don't sell the toys that you have at UCDC. Where do you get all of your educational materials?
Answer: This is mostly true - a lot of the toys that are featured in the toy stores are ones that we would not use at UCDC. For example, when searching for Legos at the toy store, you can scan the Lego aisle and find sets that have specific Legos to build a prescribed product. Our philosophy at UCDC advocates for open-ended materials that allow a child to create their ideas, as opposed to following a prescribed set of directions to end with a specific product. Open ended materials are toys that let the child direct the play themselves and are objects that have multiple uses and infinite possibilities. Therefore, we love Legos, but these are used without the manufacturer's instructions, allowing children to determine their creation.
Open-ended play allows for vivid imaginations to soar, creativity to be discovered, and vision to be born. These are all traits that will assist a child to be successful in her more formal schooling and beyond. For this reason, we stray away from buying toys that "play" for the child. Consider a child using a remote control train that runs out of batteries. He abandons that toy because it is "broken." When given a wooden toy train, the child pushes it along the track, watching it at eye level, while making the engine noises with his mouth. It is not broken.
So, where do we get all of our great toys? We LOVE to shop and therefore have a lot of sites that we frequent. Some of our favorites are For Small Hands, Fine Wooden Toys, Plan Toys, Community Playthings, Montessori Services, Magic Cabin, Beyond Play, among many, many more!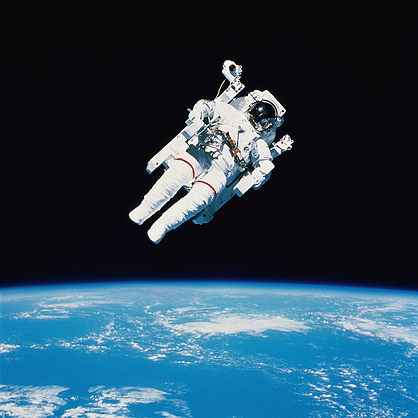 Song Lyrics by Toddler Four

Climb Aboard the Spaceship
Here is a favorite with the children in Toddler Four!
Climb Aboard the Spaceship
(similar to the tune of "The Itsy Bitsy Spider")
Climb aboard the spaceship. We're going to the moon.
Hurry and get ready. We're going to blast off soon.
So put on your helmet and buckle up real tight.
It's time to start the countdown, so count with all your might.
10, 9, 8, 7, 6, 5, 4, 3, 2, 1 -- BLAST OFF!!!!!!
UCDC Reads by Preschool Two
Curious George
Curious George stories continue to delight and entertain the four-and-five year-olds in our classroom. They are requested over and over again by our children. George's insatiable curiosity, and a young child's understanding of what could go wrong, make these stories fun reading. The world is too fascinating for George to resist. George makes a lot of innocent mistakes and has to have an adult always looking out for him.
If you are unfamiliar with the book series, Curious George is about a monkey who was moved from his home in Africa. When he gets to America he has all kinds of problems because he is very curious. The books were first published in 1941. The illustrations are bright and colorful and the children don't seem to notice that the cars, trucks and buildings are somewhat dated. The books have been published in five languages and are readily available at all local libraries. The seven original tales are, Curious George, Curious George Goes to the Hospital, Curious George Takes A Job, Curious George Learns the Alphabet, Curious George Gets a Medal, Curious George Flies A Kite and Curious George Rides A Bike. There are more stories available and PBS continues to show a children's program based on the books.
Spotlight on Staff
Toddler Two
This is our second interview with the teachers of Toddler Two in our newsletter. Maureen and Wendy are still teachers in the classroom, but now Joy Tomasic have joined them as the Assistant Teacher. Please take a moment to learn a little more about these three diverse women.
If you were an animal. What kind of animal would you be?
"I would like to be a colorful bird and fly freely everywhere." - Maureen
"I think maybe I would be a horse, I like to run, I am curious about many things, which horses are. I can be clever. My daughter's pony was clever enough to let itself out of its stall and social enough to let the other horses out to play with her." - Wendy
"A dog so people could take care of me and I could lie on the couch all day!!!!!" - Joy
What is the last book that you read?
"Mind in the Making by Ellen Galinsky" - Maureen
"I am currently reading Patterns of Fashion The cut and construction of clothes for men and women c.1560-1620 for research I am doing on clothes I am constructing. In fiction I am currently reading The Scourge of God by S.M. Stirling. It is the 5th book in the Change series. The last fiction I finished was Irreparable Harm by Melissa Miller. It is a legal thriller set in Pittsburgh." - Wendy
"The last book I read was The Help." - Joy
If you could be a superhero, what would you want your superpowers to be?
"The power to make people be healthy and happy." - Maureen
"I think I would like two super powers, the first be to be able to organize anything and the second to be able to move more quickly so I could complete my sewing and knitting projects faster." - Wendy
"If I were a superhero, I would want the power to be invisible." - Joy
If Hollywood made a movie about your life, whom would you like to see play the lead role as you?
"Meryl Streep" - Maureen
"Hmmmm, since I see very few movies, I think I have to pass on this one, I just don't know enough actresses." - Wendy
"I would like Sandra Bullock to play me in a movie." - Joy
Which is the one television character that you simply adore?
"Steve McGarrett. He gets his job done with a no nonsense attitude and deals with family matter too." - Maureen
"I don't watch TV, so I will have to pass on this one as well." - Wendy
"What's not to LOVE about Uncle Jesse from Full House!!!!" - Joy
What did you have for breakfast this morning?
"A banana and coffee" - Maureen
"Orange juice, vanilla Greek yogurt and coffee with cream and sugar" - Wendy
"I had Cheerios, milk, and an orange for breakfast.....and of course

coffee!!!!" - Joy
What would you do if you had a time machine?
"Enjoy the past and my family then." -Maureen
"Go back in time to work with 16th century Masters of Defense in Italy, Spain and Germany and examine the clothing of that time. And go back to Scandinavia in the 15th century to examine the silk knitted, shagged and embroidered tunics." - Wendy
"If I had a time machine, I would go back to when my kids were babies.....the time went by way too fast!!!!!" - Joy
What was your most recent traveling experience?
"Lake Erie and Pymatuning Lake" -Maureen
"I drove up to near Erie when I guarded the Queen and competed in the Kingdom Equestrian Championships in the Society for Creative Anachronism, a medieval re-creation organization of which I am a member." - Wendy
"We took a family vacation to Mexico." - Joy
If you won $20 million in the lottery, what would you do with the money?
"Bring preferred family and friends to the lottery pay out to split the money so we could all pay our bills and enjoy our lives as we never could have before." - Maureen
"Pay off my children's college loans, donate money to Knit the Bridge so that all the expenses of mounting the project are covered, buy a house with enough land that I could have a horse again, and buy a new sewing machine. I am sure some other things would come along to do." - Wendy
"If I won $20 million dollars, I would take my husband to Australia." - Joy
What's your first memory of UCDC?
"Bringing my son to the Carlow College Child Care to Sister Linda over 35 years ago. That center turned into our center later in time." - Maureen
"When I came for my job interview with Marybeth, I was a little early, so I sat in my car and organized my thoughts while I looked at the playground." - Wendy
"My first memory of UCDC is meeting the kids for the first time!!!!!!" - Joy