May 2013
UCDC Developments
Greetings!
As exemplary early childhood teachers, our staff at UCDC are always observing children, creating documentation and planning to make sure that all of your child's developmental needs are being met. Whether they are the youngest, the oldest or completely new to the Center, assessment begins within the first few days as we begin to get to know your child and your child gets to know us.
At UCDC, we are committed to using a two-part system that tracks your child's progress and allows us to compile an authentic assessment of your child's growth and development. We use Teaching Strategies GOLD to complete our Developmental Profiles (Teaching Strategies GOLD is an assessment tool that can be used with any developmentally appropriate early childhood curriculum and is based on 38 research-based objectives that include predictors of school success and are aligned with the Common Core State Standards, state early learning guidelines, and the Head Start Child Development and Early Learning Framework).
The Developmental Profile includes a summary of your child's growth and development in all areas of development. Following this section is an area that allows the teaching team to suggest activities for families to do at home in all developmental domains in order to assist the child in reaching their next individual milestones. At the conclusion of the Developmental Profile is a gallery of pictures that highlights your child learning through play.
In the past, we have used a uniform time line to complete assessments based on some of our regulatory agencies, but beginning in June, we will complete Development Profiles on children on their birthday and their half birthday. When you are given your child's Developmental Profile, you will also have the opportunity to schedule a parent teacher conference with your child's teacher. We are required by the State of Pennsylvania to ensure that a child has a development assessment every six months and we are required to make sure that parents and teachers have an opportunity to discuss their child's profile during a conference. Conference time is a great opportunity to talk about past development, set future goals and spend time with your child's teacher to learn more about programming and curriculum in the classroom. We encourage you to take the time to sign up for a conference when that time comes.
Throughout the six month period of gaining information for the Developmental Profile, the teaching teams gather information in an array of different ways to ensure authenticity. These methods include observation, anecdotal notes, and game-based testing. Observation may occur in any part of the child's day and the teacher may be focusing on social interactions, gross motor abilities, or any other developmental goal. Anecdotal notes may be compiled from all members of the teaching team and may be simple notes jotted down during free play or the record of a conversation had with a child. Finally, the teacher may create a situation to test a child's ability in a fun, play-based manner. For example, they may create an obstacle course in the gym that requires the children to use a balance beam, hop on one foot, or walk backwards, while the other teacher records each child's gross motor abilities. These forms of assessment are done in the child's familiar environment and therefore yield authentic results as opposed to a stressful testing situation which may alter the results of the test due to nerves or unfamiliarity.
After the teacher has gained and gathered all of this information, s(he) will complete the comprehensive Developmental Profile. S(he) will then use his/her knowledge of child development and information gained from Teaching Strategies GOLD to complete the section regarding activities that the child can do at home in order to meet their individual next milestones.
The Developmental Profile will not only inform the family of the child's progress, but it will also assist the teacher in classroom planning in order to meet each individual child's needs and goals. The teachers will work with the families in assessment planning, when necessary. The information gathered from this report may also be used to inform the family of services that may be needed for the individual child. In this case, the teacher will work with the family to seek out the best path for the individual child.
As with any information about individual children, the Developmental Profile is kept confidential and is only viewed by the child's teacher, the parent, and the Director. These reports are kept in a locked filing cabinet in the main office that is only accessed by the Head Teachers, office staff, and Director. If, for any reason, the Developmental Profile is to be shared with anyone else, the parents will be consulted and then asked to sign a release of information form.
My sincere thanks to the teachers who build beneficial and warm relationships with your children and work so diligently to compose comprehensive and valuable Developmental Profiles. We hope that you enjoy reading them and discussing them with the classroom teacher.
Warmly,
Mary Beth
For Your Information...
For the safety of the children on the playground, PLEASE make sure that you are completely closing the gate on the playground when you are leaving. If you simply pull it closed behind you, it tends to bounce back open, creating a safety risk.
Also, as the weather gets warmer, please make sure that your children are wearing appropriate footwear for walking, running, and playing outdoors. Closed toed sandals or sneakers are the best choice for active play, while flip flops or open toed sandals can prove to be a safety risk.
Staff Appreciation Dinner
We are very excited to see many donations for the staff appreciation dinner coming in and many parents signing up for the dinner. There is still time and we do hope that you'll be able to join us for a fun and memorable evening with the UCDC staff and parents!
Thanks to all who supported our plant sale fundraiser by buying, selling, and volunteering! It proved to be a huge success. Now our Playground Committee will meet to decide how to best use the profits to enhance our outdoor space.
Can We Talk?
Parent/Child Communication
By Cheryl Petro, Preschool One
"Listen earnestly to anything your children want to tell you, no matter what.
If you don't listen eagerly to the little stuff when they are little, they won't tell you the big stuff when they are big, because to them all of it has been big stuff."
~Catherine M. Wallace~
The way we talk to our children has a large impact on their learning and ability to listen to us. We are models to our children on how to act and behave, and the way we talk to them is just as important. Good communication is the key to building self-esteem as well as mutual respect whether you are a parent of a toddler or a teenager.
Ways to Communicate Positively With Children:
Use your child's name; it helps to get their attention before you deliver your message.
Avoid using "no" and "don't," try to word what you want them to do, "Only walking inside, please," "Hold your coat up so it doesn't drag."
Use positive and kind words, they will give a child more confidence and encourage them to try hard and achieve success. Also they will imitate you and use the same respect and praise to others.
Make and maintain eye contact, it shows that you are interested in what they have to say.
Suggest options and alternatives, it's easier if they can understand why they need do something. "When you get your jacket on, then you can go outside with Daddy."
Keep it simple, stagger your request into small tasks.
Give them advance warning so they get used to the idea. "When we finish reading this book, it will be time to wash our hands for dinner."
Make time for one-on-one conversations, it could be while walking to the park, reading a book together, or watching the stars come out at night.
Don't interrupt; let them share their story or feelings before you respond. Allow them time to finish what they're trying to say.
Ask open-ended questions, they are invitations to say more, and share their ideas and feelings.
Check for understanding; ask them to repeat what you have said.
Use age appropriate language that they can easily understand.
Model and expect good manner. Good manners shouldn't be optional. When you model good manners to your children and others, they will see that good manners are expected. Remember too that children deserve the same courtesy of manners that adults use with each other.
Make talking with your children a priority. Open and comfortable communication with your children develops confidence, self-worth, and good relationship with others. Take the time and effort to encourage your relationship and communication skills by talking with your children as much as you can.
Some suggested books that invite careful listening:
Infants/Toddlers:
Gotcha, Louie! by H.M. Ehrlich
The Baby Goes Beep! by R. O'Connell
So Much by T. Cooke
Preschoolers:
Close Your Eyes by K. Banks
Can You Hear The Sea? by J. Cumberbatch
Listen To The Rain by B. Martin, Jr.
The Listening Walk by P. Showers
http://childdevelopmentinfo.com
www.parenting-ed.org Parent/Child Communication www.familyeducation.com Listening-Its not as easy as it sounds.
UCDC Reads by Preschool One
Boy and Bot by Ame Dyckman
Recently the children in Preschool One have been interested in exploring robots in the classroom. The book Boy and Bot by Ame Dyckman was one of the books that the children liked to read when discovering about robots. It is a story about a boy who meets a robot in the woods and spends the day playing together. The robot gets accidentally shut off, so the boy thinks that he is sick and takes him home and tries to nurse him back to health. The robot's on button is bumped when the parents go to check on the sleeping boy in the middle of the night. This wakes the robot and he sees that the little boy is not moving. The robot then thinks there is something wrong with the boy and takes him to the laboratory where he was created and tries to nurse him back to health. In the end, the boy wakes up and the robot thinks he has fixed the boy. They remain friends and play together daily.
Preschool One's Robot Created by the Children
The children found humor in the different ways the boy and robot tried to revive one another, from pouring oil in one another's ears, feeding chicken noodle soup to reading instruction manuals. The children giggled and laughed at each of these. After reading this and many other robot stories, the children constructed a robot of their own. Make sure you take a peek of Preschool One's robot standing guard our Preschool Gym (when you go into the gym, look up!).
UCDC Philosophy Explained
By Jamie Wincovitch, Education Coordinator
Parent Question:
How

do the teachers create such authentic assessments of each child without standardized testing?
Teaching in the early childhood profession has changed drastically in the past few years in regards to testing and assessments. There is more accountability for each teacher ensuring that every child is progressing within their developmental expectations. Also, as funding is being sought for more quality early childhood programs for all children, it is important to collect data from these assessments in order to inform progress. Additionally and most importantly, assessments inform the teachers of each child's successes, thus allowing them to plan for whole group and individualized instruction. They also assist the teachers in communicating with each child's family about individual child's progress. There are many different ways to assess a child's learning including standardized testing, portfolios, rating scales, and observation. At UCDC, we document a child's learning and growth through observation and work sampling.
UCDC has a very strong play-based philosophy and we believe that children learn best through play. In order to capture a child's true abilities, our teachers take daily anecdotal notes on the children while they play. Some of these notes may include their ability to rote count, their attention span for a specific activity, their skills in entering ongoing play, or their balancing abilities as they learn to walk. By taking daily notes on children, the teachers are then able to see progress made as well as see areas in which they may need to offer more practice in order to allow a child to master a skill. The use of work sampling also informs our teachers of child progress. They collect artwork/writing samples of children over time in order to see how their skills are developing in the areas of fine motor, creative ability, and writing.
The teachers then use this data to create a Developmental Profile of each child two times per year. This written assessment gives an overview of the development of the whole child including social/emotional, physical, and cognitive. When reading a typical assessment, it is very easy to be able to see the true personality of that child shine. The teachers at UCDC spend hours on each of these documents, and after reading them, it is clear that they really know each child's strengths and areas to grow (in addition to their true personality)!
Song Lyrics by Toddler One
If All the Raindrops
Springtime in Pittsburgh is typically a time of much rainfall and Toddler One has taken this opportunity to introduce a new song to the children which quickly became a favorite.
If All the Raindrops
If all the raindrops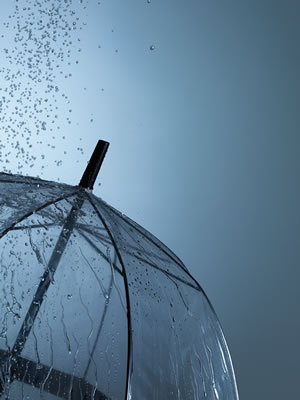 Were lemon drops and gumdrops
Oh, what a rain that would be!
Standing outside, with my mouth open wide
Ah, ah, ah, ah, ah, ah, ah, ah, ah, ah
Were lemon drops and gumdrops
Oh, what a rain that would be!
Were candy bars and milkshakes
Oh, what a snow that would be!
Standing outside, with my mouth open wide
Ah, ah, ah, ah, ah, ah, ah, ah, ah, ah
If all the snowflakes
Were candy bars and milkshakes
Oh, what a snow that would be!

If all the sunbeams
Were bubblegum and ice cream
Oh, what a sun that would be!
Standing outside, with my mouth open wide
Ah, ah, ah, ah, ah, ah, ah, ah, ah, ah
If all the sunbeams
Were bubblegum and ice cream
Oh, what a sun that would be!
Spotlight on Staff
Director and Education Coordinator, Mary Beth McCulloch and Jamie Wincovitch
Which is your most cherished childhood memory?
"Holidays at our house. All of our relatives that came from out of state loved to stay at our house. The adults would play cards, talk about old times (I loved hearing those stories and treasure them now), and laugh. All of the cousins would run around the house and play games and eat all of the great food that my mom and aunts made. When I was five, I got chicken pox and couldn't play with anyone. That would be my worst memory!" - Mary Beth
"I have the best memories of playing outdoors. I was raised in the time period where you left your house after breakfast, came back for lunch when you heard your parent screaming for you, and then back out again until dinnertime. My memories are of mud baths, climbing trees, playing cops and robbers in the cemetery (it was one block away from our house and it was our playground), and pretending to be the Boxcar Children in my friend's father's pick-up truck (parked, obviously)." - Jamie
If you weren't in the field of early childhood education, where would you be?
What is your favorite quote, by whom, and why?
"It might not be quote, but the simple saying 'Kindness Matters' means so much to me. There is too much anger and meanness in the world and being kind to each other is simple but true. And it's very easy to do!" - Mary Beth

"'Hope is the thing with feathers that perches in the soul and sings the tunes without the words and never stops at all.' by Emily Dickinson. I have always loved this quote from one of her poems because to me, the metaphor in the poem speaks to strength and resilience." -Jamie
What are you most proud of accomplishing so far in your life?
"Definitely raising my 17 year old daughter as a mostly single parent. She amazes me every day. She is a UCDC alumnus and still says that she went to the best school ever and is the way that she is because she grew up here." - Mary Beth
"Without a doubt, I am most proud of being a part of the most amazing family! Motherhood completely agrees with me!" - Jamie
What was your favorite food when you were a child?
"Any and all of the foods that we had on Easter- my mom's stuffed cabbage mostly. Or my mom's lasagna." - Mary Beth
"No specific food comes to mind, but I have quite fond memories of pizza nights with the family. I loved watching the dough rise throughout the day, then making the pizzas at night and eating it while watching Sha Na Na." - Jamie
If you could learn to do anything, what would it be?
"I would love to know how to speak Slovak." - Mary Beth
"I always wanted to learn how to play the guitar. I do own a guitar, but I don't know how to play it..." -Jamie
What chore do you absolutely abhor?
"Going to the grocery store! Ugghh." - Mary Beth
"Hands down, it's cleaning the bathroom!" - Jamie
When you have 30 minutes of free-time, how do you pass the time?
"Free time? What's that??? I suppose watching mindless television. Or if I'm reading a good book, I'll do that." - Mary Beth
"I love poking around on Pinterest or reading."- Jamie
What story does your family always tell about you?
"How, when I was little they used to make me put my tongue on 9-volt batteries. No matter how many times I got shocked, I always did it again when they told me to." - Mary Beth
"Growing up as 'the baby' in a family of five children, I will never stop hearing the stories of how I manipulated the power of this role and got my needs met...every time!" - Jamie
What is your favorite childhood toy?
"My purple bike with the daisy basket and shiny purple seat and silver bell. Even after I lost my brakes and crashed, I still loved it!" - Mary Beth
"I loved my Milky the Marvelous Milking Cow. I saved up for that toy for a long time and I remember going to the toy store, Kiddie City, to purchase it myself (and I actually still have it!)."