UCDC Developments

March 2013
Greetings!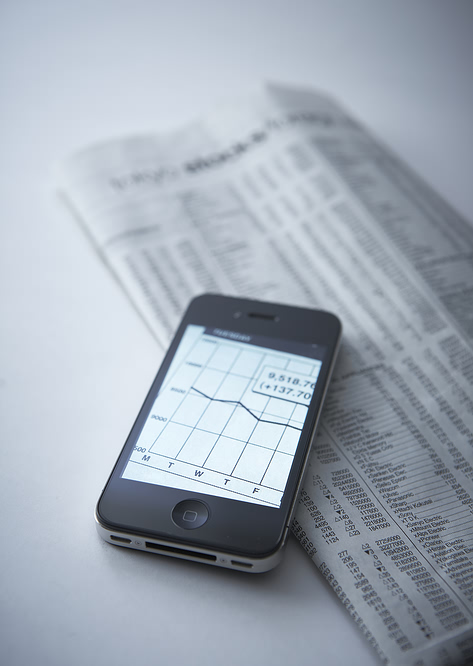 "Screen time" is a big buzzword in the early childhood community. Google the phrase "screen time" and be prepared to find a lot of information about young children, teenagers and screen time. Most of the information talks about the ill-effects of children spending too much time interacting with a screen (obesity, lack of physical exercise, limited or no outdoor time, dwindling social skills, dwindling communication skills, neurological issues). There are also many sites that discuss the variety of ways to limit, monitor, or manage a child or teenager's use of technological devices. I could talk a lot about what the early childhood experts recommend and what we do at UCDC in response to best practices around technology for children, but instead I'm going to talk about the adults in a child's life and their use of technological devices. It may be painful to hear since we have become a nation of adults dependent upon our devices. This may happen while in the hallway, at a red light while in the car, on the couch in the living room, waiting in line at the grocery store, or waiting in a waiting room (the need to check in is sometimes hard to ignore) we have a need to feel connected. Connectedness to your child begins and ends with human, one-on-one interactions and your full presence of being.
While communicating with children at UCDC, the teachers are on the child's level, looking into their eyes, and we ask that they address them directly as opposed to shouting from across the room. We also ask that they give a child their full attention when they are interacting with them, whether it be playing with them, talking to them, comforting them, feeding them, or changing them. Being present (really present) and slowing down for a moment is a powerful message to your child. It will allow you to be intentional in your interactions with your child in order to build a safe, secure and loving relationship with them.
One of the best pieces of advice that I ever received about parenting is to give your child at least 15 minutes of undivided attention after picking them up from the Center/school. During this time, you could talk to them, ask them questions, read a book, play a game, prepare and eat a snack, walk your pet together, sit and snuggle, tell jokes, dance, laugh, the list goes on. Whatever it is that you love to do together; DO. Being in the moment with your child during this reuniting time means leaving the mail unchecked, putting your phone away, leaving your iPad untouched, leaving the TV off, and letting whatever morning mess that was left alone. All of those things will still be there in 15 minutes.
By giving your child 15 minutes of quality time and attention, you are establishing a routine that will allow you to attend to other tasks and begin dinner without potentially being interrupted by your child who is looking for attention. More importantly, you are sending your child the message that while there are other important things that will need your attention, your child is the most important thing after being reunited after a day of separation.
While you are with your child during this time, refrain from checking your texts or email and don't give into the temptation of connecting with others and not connecting with your child. The benefits of turning off your cell phone will let your child know that he comes first with you. It will also strengthen your relationship and provide a time to really connect and learn about your child. The memories you create with your child are worth much more than the phone calls you might miss!
Warmly,
Mary Beth

For Your Information...
Lactation Rooms at the University of Pittsburgh
It is clear that UCDC supports breastfeeding mothers by offering private spaces in the building, supporting on-demand feeding schedules for infants, and welcoming parents to nurse their children anywhere in our building.
Fortunately, the larger University also supports breastfeeding by providing Lactation Rooms on campus. Click here for a list of spaces around campus.
UCDC Annual Plant Sale
Spring is getting closer and that means UCDC'S ANNUAL PLANT SALE/FUNDRAISER is also!
As in past years we will be selling bedding plants in half or whole flats, 10" hanging baskets (which are always very healthy and beautiful), 4 1/2" potted plants, and green peppers and tomatoes.
The flowers are from J. E. Mussig Greenhouse in Zelienople and every year that we've done this, we have been extremely pleased with the quality of the plants when they are delivered and how lovely they look after they've been planted.
As an added incentive this year, plants will be delivered to UCDC on May 4th, one week prior to Mother's Day. So if you were planning on giving any type of plant/flower related gift to a loved one, please consider ordering them from us.
We encourage you to order this year if you haven't in the past and we are also encouraging you to ask friends, colleagues, and neighbors to purchase plants as well.
We are hoping to raise enough money from this plant sale to offset the cost of purchasing some beautiful new playground equipment. The blocks and accessories can be viewed here.
Therefore, we will need to sell A LOT of plants with A LOT of help and support from you!
More information about the sale will arrive soon via email and in your child's mailbox.
UCDC Closed
UCDC will be closed on Thursday, March 14th for Professional Development Day (teachers will be present) and Friday, March 15th for Pitt's Spring Holiday. Enjoy the long weekend!

Gaining Independence
By Wendy Colbert, Toddler 2
Children innately strive to control their environment. They do this as an infant by learning that smiles elicit smiles and interaction with those around them. As they grow, their environment enlarges and they seek more to control. By taking advantage of this desire for control, you can help your child learn self-help skills such as dressing. While working on these skills, your child is improving large and small motor skills as well as visual and tactile discrimination, which will lead them to more learning.
With awareness of clothing, comes the desire to control the clothing. This may start with the child demonstrating a marked preference for one piece of clothing over another. To an adult it may seem incomprehensible as to why one shirt is preferred to another and it may not be possible to determine why the child has the preference. It is a good idea to honor the preference while still offering other clothing. When an item needs to be laundered, you can engage the child in the laundry process and have them help with the laundry. They may be able to carry the favored item to the laundry or help to switch the clothes into the dryer. If you find your child always seeking a weather inappropriate article of clothing, it may help to reduce their access to clothing which is inappropriate for occasion/weather.
Another interest to some children may be repeatedly taking off their clothes, which can be distressing to the adults around them. The children are not only controlling their environment, but they are also practicing skills they will need to master to be able to manipulate their clothing for toileting and dress independently. Some children will move on to changing clothes many times each day; they may do it randomly or find a variety of reasons for this. At first they may ask for assistance, but this is another way to control the environment and master the skills necessary to dress independently. Usually this focus will dissipate after the skills are mastered.
In order to allow this process to be educational for your child and eliminate the most amount of stress for the adult, you can help them to master these skills to foster their independence. For an example, let's think about how to put on pants. Thinking though the details, such where do you put your hands when you hold pants to put them on, do you sit down or stand up to put them on, or change position in the middle will make organizing the activity easier so it goes more smoothly. Then you need to determine what to teach based on the type of pants your child will be wearing. Pants that have elastic in the waist band and a loose fit are the easiest to handle, but if they like to wear a different style that may be motivation for them to work even harder. They also need to know that one leg goes in each pant leg, that the legs have to go in the waist of the pants, that the tag goes in the back, how a zipper works and how a snap or button works.
As you can see, what proves to be a simple task for an adult can be quite complicated for a toddler! By helping your child take this one step at a time, it will allow them to be more successful in their endeavor. You may encourage your child to lay out the pants with the tag in the back and put their legs in. Then the adult could ensure the feet come out though the bottom of the pants and pull them up. Some children are more excited about finishing a process, so assisting them to the last step and having them pull the waistband over their hips to finish allow them the satisfaction of completing the task.
The more a child is able to do for themselves in controlling their environment, the more competent and confident they will feel. This feeling of control and competence allows a child to move onto other experiences.
Read more about it here...
Or here...

UCDC Reads by Toddler 2
The Lion and the Little Red Bird by Elisa Kleven
Recently, Toddler 2 has been interested in listening to The Lion and The Little Red Bird. The story details the developing friendship between the odd match of a lion and bird giving children a hint that differences can be the beginning of new adventures and friendships.


The story begins with a red bird noticing a lion's tail has color on the tip. The bird asks the lion why his tail is orange but the lion doesn't understand his language so he doesn't respond. The lion thinks that the bird sings beautifully though. Each day the lion's tail changes color so the bird follows him to see what is happening. He builds a nest outside of the lion's cave to keep track of him. At the end, the lion saves the bird from a storm that blew away his nest by bringing him into his cave which he has been painting. The red bird sings about how beautiful the lion has made his walls. The lion paints a flying red bird on his wall to remember his friend.
The message in this story may prompt discussions on how differences can be the beginning of beautiful friendships. Also, the rich colorful illustrations in this book offer a starting point for conversation about how paint is made. In the story, the lion gathered red berries to make the red paint to paint the bird on his wall. This book may lead to a painting activity with your child as it did in Toddler 2. Enjoy!

UCDC Philosophy Explained - Positive Language
By Jamie Wincovitch, Education Coordinator
Parent Question: The teachers at UCDC seem to speak a different language to the children. "No" is seldom
heard in the Center. Why?
Answer: It is true that we intentionally use positive language at UCDC and attempt to avoid negative words and messages to young children. For example, you may hear a teacher in the classroom stating to a child, "Use your walking feet" as a child bounds across the classroom. That child is given the clear message of what to do as opposed to what not to do (i.e. "Don't run!"). At UCDC, we use positive language with children in order to create clear expectations, promote positive behaviors, and enhance a child's perception of him/herself.
Clear expectations and direct language is used by the classroom teachers when speaking to young children. They communicate with the children in a positive tone with calmness and respect. This may happen while giving directions ("Use the scissors for cutting paper" as opposed to "Don't cut your hair!") Teachers also use clear expectations when redirecting children such as stating, "Blocks are for building. If you want to throw, you can throw a ball" when seeing a toddler throw a block across the room. Teachers avoid shaming children into submission by using respectful, positive, and helpful communication techniques with even the youngest of children.
Positive language is also used in a very skilled way to promote positive behavior. It is never used to manipulate a child into behaving, but to inform them of their exact actions and what these actions caused. For example, a teacher may say, "I noticed that you gave Evelyn her family picture when she was crying. This helped to make her feel better." This response let the child know how their actions were received and exactly what they did and its effect on others. It has a much more lasting effect than, "Thank you. That was nice." Although lovely, this attempt doesn't give the child any feedback as to what they did that was "nice" and how it affected others.
The teachers also try to eliminate personal approval from their statements. They may say, "Staying in a quiet line to get to the playground made our trip quicker and safer" as opposed to "I like the way you walked in line today." There is a higher level of motivation and intrinsic reward when the child realizes that there is an achievement gained (getting to the playground quickly and safely) as opposed to whether or not the teacher likes their behavior. A teacher may also give detailed positive feedback on a child's work (play). She may say to a student working on an art project, "You have been working so long on this project and spending so much time on the details. You are really taking your time on this." This gives the child feedback as to exactly what they are doing as opposed to simply saying to that child, "That's beautiful!" Again, this may seem to be a positive statement, but it gives the adults' opinion of the child's work and doesn't speak to the process that the child is engaged in.
Finally, positive language enhances a child's perception of him/herself. When adults speak to children, their words carry expectations and assumptions. These words, in turn, influence a child's expectations and assumptions about themselves. For example, if a teacher tells a child who typically hits other children, "Don't hit any of your friends today. I will be watching." This sends a strong message to that child that the teacher has no faith in the child's decision making and it undermines the trust in this partnership. Instead, a teacher at UCDC may say, "I can't wait to see where you choose to play this morning in preschool! Your friends are waiting for you." This message shows the child that the teacher knows the child has good intentions and is responsible. It also communicates to the child that they can succeed. In the long run, these messages help children to internalize a positive self-concept and a greater self-esteem. It also helps them to become more self-aware and gain greater self-control.
So when listening to our teachers speak so positively and eloquently to the children, know that this is purposeful, intentional, and educational. They chose their words carefully in order to create clear expectations, guide their behavior, and help them to feel good about themselves.

Song Lyrics by Preschool 1
So Glad You're Here by Hap Palmer
The children in Preschool 1 can be seen singing along to this catchy tune while joining together for large group time. It's heartwarming to see them reach out and hug a classmate as they sing along to this song.
So Glad You're Here
Sing Doo Wah Doo, Tra la la, Yo-dle-Ay, Sha na na
Hi dee Hi, Howdy doo
It's all a funny way to say
"We're glad you're here today!"
Chorus:
Now give yourself a pat on the back, Reach out and shake your own hand
Give a gently squeeze to say you're pleased
We're so happy you're here today, today
We're so happy you're here today.
Sing Fee fi fo, fiddly dee, Shooby doo, Golly Gee
Skizzamaroo, an a hi to you
Now turn and face someone and say,
"We're glad you're here today!"
Chorus:
Now give someone a pat on the back
Reach out and shake a friends hand
Give a gently squeeze to say you're pleased
We're so happy you're here today, today
We're so happy you're here today!

UCDC Spotlight on Staff
Toddler 1 Reflects on Being a Teacher
What comes easiest to you in this profession?
"The easiest part for me is the organization. It's important for me to feel a great sense of organization with things that can be because it makes me feel a lot more relaxed." - Lindsay

"I suppose interacting with families. I feel comfortable talking with them and having them help me to get to know their child." - Lynda

"The easiest part of this profession is being involved with the children. Every day I look forward to coming to work, especially knowing I will see those adorable faces when I arrive." - Mande
Who was your favorite teacher and why?
"My favorite teacher was my fifth grade teacher, Mrs. Custer. She was wonderful. She was so kind and caring, and we still keep in touch to this day. She spent a lot of her extra time helping her students when we needed it and she also volunteered her time to be there during any of our extracurricular activities." - Lindsay

"My high school biology teacher, Sister Rachel. Even though it was difficult, she really taught me the value and importance of hard work. She demanded the best of every student in her classroom!" - Lynda

"My favorite teacher was my 6th grade teacher Mrs. Mahsoob. She was so deeply involved with the classroom and her students, and truly made every experience hands-on and memorable. She is the reason why I chose to become a teacher." - Mande
What have your students taught you that you could not have learned anywhere outside the classroom?
"My students continue to teach me the importance of laughing." - Lindsay

"The value of 'being in the moment,' one which is a continual reminder!"- Lynda

"My students have taught me how to be patient, truly patient. When working with children of this age, patience is a key character trait to obtain. Coming into this environment, I thought I knew what patience was, but until actually working with these young children, I never really knew what patience meant to them. It means to be kind, caring, and understanding of the thought process a child has; knowing that they only want your empathy." - Mande
What is most rewarding about your job at UCDC?
"The most rewarding part of my job here at UCDC is being able to witness the connections that the children make after we spent time trying to teach them a particular skill." - Lindsay

"The feeling of accomplishment as a child makes a successful transition to preschool and having parents appreciate that milestone too!" - Lynda

"The most rewarding part of my job is seeing the children absorb all of the concepts you teach them. They are like small sponges, taking in every word, song, or dance, and when it's time, they are ready to show you what they've got. These children amaze me every day!" - Mande
Describe an activity that you planned and implemented with the children in the recent past that you feel was exemplary.
"Recently we made name cards for each of the children and the teachers in our classroom. We call this the name game and we usually play it during group time. I knew a song that I used to sing at a previous job and we began to sing it while asking the children to identify their name when it was shown. The kids caught on right away and can now identify each of their own names as well as some or all of the their peers! They can also spell many of their friends' names as well. This activity has been extended to include other information we are trying to teach the class including colors, shapes and numbers. It was so simple, and has now become a daily routine that the kids often ask for multiple times a day!" - Lindsay

"Keeping up the classroom tradition of a '3 year old art show' for each child. The look of pride from children and their families is universal and very memorable!" - Lynda

"The activity that I feel was, and still is, truly exemplary, is an activity that was created by the inspiration of a Kiwi bird puppet we had in the classroom. This activity has expanded past all of my expectations, and the children love it! In our classroom library, a home was created for Kiwi, which is called "Kiwi's Corner". His home consists of a tree, a nest for him to rest, and a sign displaying his terrain. We have created a biography for Kiwi presenting his place of birth, external description, and his favorite things: book, song, color, number, and food. We educated the children about Kiwi, and had group time talking about what Kiwi's main purpose would be, and that is to TRAVEL. Our Kiwi bird would be a traveler! We decided that he would travel with the students during the week or on the weekends for only the finest trips! Our Kiwi bird has already flew on a plane three times, has visited three states (Ohio, Texas and Florida), and has traveled outside of the county to Taiwan! Our families make this "Kiwi project" a true success. Without their help, we would never be able to bring such magical stories to life. The families tell wonderful stories, and document their activities with Kiwi through photography. We are now in the process of creating a homemade book titled, "Mr. Kiwi's Adventures." This activity has truly been an outstanding success, and the children cannot get enough of it." - Mande
If one of the children in your classroom could describe you, what would he/she say?
"They might say that I am silly or funny. We spend a lot of our days laughing in Toddler 1!" - Lindsay

"A few years back, one of the children said to me, 'you're a nice teacher!' I treasure that moment!" - Lynda

"They would describe me as loving, caring, helpful and of course silly!" - Mande
What is that one quality of an early childhood educator that you think makes teaching different than other professions?
"The quality that stands out for me is the ability to be flexible and think outside of the box. Some of the staff here at UCDC do this above and beyond." - Lindsay

"It requires a unique dedication. A teacher is required to be physically, emotionally and mentally present for the individual child as well as for the entire classroom. We get a total workout every day!" - Lynda

"The one quality that is different in this profession is the passion. I believe that every early childhood educator has a profound passion for what they do, or else they wouldn't be doing it. We are not only the child's "caregiver," but we are their temporary mommy, daddy, nurse, lunch server, friend and playmate; the list could go on. The most important thing is that you embrace the passion to be all of those things for the children. After all, they do deserve it." - Mande
What is your favorite teaching blog/site?
"I use Pinterest for just about everything!" - Lindsay

"Toddlertoddler.com It targets an often mis-represented age group in the early childhood field." - Lynda

"Early Childhood Today -Scholastic" - Mande

We hope you enjoyed this edition of the newsletter - see you next month!