Greetings!
With the upcoming gift giving season fast approaching, I thought it would be timely to share some information regarding toys, gift giving, and the value of play.
With so many options for toys on the market and given the clever way that toy companies and other retailers market to children and their parents, what is one to do when thinking about what to buy their child or what to buy for someone else?
There are many things to consider when thinking about what kinds of things to buy.
Is the toy tied to a mass marketed character, movie, or TV show?

Does the toy require batteries or electricity?

How much of something similar does your child already have?

What does your child actually play with? What is just sitting and collecting dust?

Is the toy or material open ended or after using it once or twice, will your child become bored with it because it only does one thing?

Is the toy made of plastic?

Does it promote child-led, open ended play?

Is it simple and does it promote creativity, imagination, and exploration?

Is it made of natural materials or wood?

Can adults be involved in the play?

Does the toy meet the developmental needs of the child?

Are there options for social interaction or will your child use it in isolation?
I spent a few moments looking at the current top toys of 2012, and was generally appalled at some of the suggestions for what "children" would like or enjoy. Most of the suggestions were very tech oriented or had lights, bells and whistles. Most were geared towards children "learning" something, as opposed to "playing" with something. And while we as early childhood educators know that children learn through play, we also know that it isn't the "toy" that determines the value. Are these truly the best options for young children?
Consider these questions...
What kind of play did you enjoy as a child? What kinds of toys did you like to play with? Who did you like to play with? Did you have many toys? Did you wish you had more toys, or were you content to use your imagination?
One of my favorite early childhood presenters and leaders on preschool development wrote the following article- which I'm sharing in hopes of encouraging you think just a little differently in the months to come.
Rhubarb
By Bev Bos
When I was a child I learned how to cook from watching my Mom. I learned also to love rhubarb and lilacs. By watching and helping I learned about gardens and canning from my Mom and Dad. In the spring we picked fresh dandelion leaves and we ate them, after much cleaning with bits of bacon, vinegar and mashed potatoes. It only happened once or twice a year because they became bitter too soon.
I learned how to play and about relationships from being allowed to choose how I spent my time. Sure, we had to go to school and in a large family there was always work to be done and I helped grudgingly, but the time after school and in the summer was mine. I had time to daydream, to be alone, to play with others and to just be a child.
We never had homework in grade school. And organized sports did not exist. The time after school was spent doing what a child needed to do. My Mom and Dad knew and I think they knew from their parents that childhood was the realm of children. Certainly adults were on the periphery. We grew up knowing when the creek was frozen enough to skate on because our parents helped us know and we could not go swimming in the public pool because of my mom's fear of polio. A short time before my Mom died she said "you know I think times were harder then but I think they were better."
It took tremendous energy though and time to play the way we did. We had the back yard, the lot next door, boards, dirt, trees and sometimes and old ball that had been taped with some kind of tape. There was an elegance and peace and dignity in our rowdy play. Play that took us to the edge of our wisdom.
In many ways my children had the same kind of childhood...a few more toys, a little less space---but still lots of neighborhood children and time to daydream.
In a generation childhood has changed. Families are much smaller and the toy chests are bigger. The toys we had as children were ninety percent kid and ten percent toy. Our toys were more like tools allowing us to be creative. We had to use our imagination and we could change and adapt the toy. What would be skates one week could be part of a go-cart or a scooter the next week. It is hard to imagine a Game Boy being anything else but a Game Boy and childhood should not be dependent on batteries.
Giving your child toys that encourage creativity, imagination, and exploration is not depriving your child, it is the best gift you can give.
In the months to come, plan to be a little more thoughtful about the choices that you make for your children. Try not to buy into the commercialism that takes the fun out of being a child. Set a limit on what you will buy and what you will encourage others to do for your children. Consider donating a great set of blocks or books to a worthy organization and encourage your child to be a part of that process.

Think about your own childhood and what you loved to do and plan to share those experiences and memories with your children.
Warmly,
Mary Beth
Literacy: Bringing Books Alive in Infant Four
By Traci Schunk-Kolb
When you walk into the Infant Four classroom, you will notice an infant sized book shelf filled with sturdy, colorful cardboard books. You might also notice a cutout of a red balloon hanging on the wall above the climber, a pillar made into a coconut tree with letters and lizards on it or a laminated mouse. Individual infant and teacher laminated family picture books and walk picture books along with many displays of infant drawings and art work also abound in the classroom. You might observe a child running for the "spider book" or the "bus book" when we break out into song and finger play. Hearing and seeing the babies requesting the same book or song over and over again, and the teachers happily agreeing is not unusual. You will see lots of hugs, smiles, and chatter between teachers and infants/toddlers, baby to baby and teacher to teacher. On walks, you might hear a teacher ask "What do you hear?" or "What do you see?" using the child's name twice when prefacing the question similar to the stories Brown Bear, Brown Bear, What Do You See? and Polar Bear Polar Bear, What Do You Hear? All of these are integral pieces of our classroom environment that help to develop a child's language and provide a strong foundation for mastering literacy in future years.
Experts agree that a strong, supportive, nurturing environment where adults are attentive and responsive to the infant/toddler help the child develop a well constructed brain and promotes the learning necessary for school readiness. Hence, lots of attention, hugs, love and responsiveness to individual needs occurs in the infant classroom. Brain research has proven that the infant is born with and exponentially increases development of neuronal connections "transforming into an increasingly complex web of visual, motor, language and socio-emotional connections that are essential for later literacy learning."(Im, Osborne, Sanchez and Thorp). This learning begins before they have language and involves both verbal and non-verbal communication. It involves early literacy skills like holding a crayon, handling books, working with paper, looking and recognizing, picture and story comprehension and story reading behaviors. Early literacy theory emphasizes the importance of the natural unfolding of these skills through enjoyment! According to Roesenkoetter and Barton brain research by DeBoyssonn-Bardies in 1999, the repetition of familiar actions and words helps young children form and maintain neuronal connections in their nervous system. Sandra Peterson states that "seemingly endless repetitions of a story, song or game are another way infants and toddlers build memories and store knowledge" (p. 12). Responsiveness to infant/toddlers interests and their efforts at verbalizing helps the baby learn that "language is fun, he can do it well, and using words gets results - all important foundations for early literacy...tools for responsiveness are attention, repetition, expansion, and affirmation, always keenly following the child's lead"(Rosenkoetter and Barton, p.35). This can include repeating sounds the infant makes and expanding on them, acting excited by the utterances in addition to responding to actual words. Literacy experts strongly recommend that babies should "routinely experience shared books as soon as they experience shared talking" (Roesenkoetter and Barton p.38) which begins during their first month. The writing part of literacy development begins with developing trunk and limb control, postural stability, and fine motor manipulation in the first two years of life. It is important to realize that play of the child brings all of the pieces to developing literacy together. The child is able to practice what she is beginning to understand and to internalize it.
So how do these practices fall into Infant Four? Talking, talking, talking, reading, reading, reading, playing, playing, playing, doing art with crayons, brushes, etc., stacking, connecting, retelling stories of our day and making it fun. When we noted that the children enthusiastically pointed out the red balloon and the young mouse in Goodnight Moon, we expanded and reinforced this by making a red balloon out of construction paper and putting it above the climber. We also made a laminated white mouse and frequently hid it in the room so that mobile babies would go on a quest to find it. Chicka Chicka Boom Boom became another favorite story of the children. They helped make our tree in our room by painting the palm leaves and coconuts and sticking the laminated letters on the tree. One of the young toddlers in our classroom loved for us to point at the ABC letters in the back of the book while singing the song, and expressed a lot of interest in letters. We started talking about different letters standing for different peoples' names, several of which he learned to identify. He then began requesting the letter that his sister's name started with off of the "coconut tree" and would proudly carry it around the room. Later he would ask to have it put back on the tree.
As you can see, following the children's lead, we try to connect themes in many different ways almost always including a book. By verbally, visually, physically, lovingly, and at times humorously, reinforcing ideas and vocabulary of interest to the babies (or in other words bringing it alive) we are helping them to develop the preliteracy skills they need to master literacy and be school ready.
References:
Gallinsky, E. (2010) Mind In The Making: The Seven Essential Life Skills Every Child Needs, Harper Collins Publishers, NY.
Im, J., Osborn, C., Sanchez, S. and Thorp, E. Cradling Literacy: Building Teachers' Skills to Nurture Early Language and Literacy Birth to Five. Zero to Three (2012), Washington D.C.
Martin, B. J. & Archambault, J. (1989) Chicka Chicka Boom Boom, Little Simon, NY.
Martin, B. J. & Carle, E. (1996) Brown Bear, Brown Bear, What Do You See?, Henry Holt and Company, NY .
Martin, B. J. & Carle, E. (1997) Polar Bear, Polar Bear, What Do You Hear?, Henry Holt and Company, NY .
Nemeth, K. N. & Erdosi, V. Enhancing Practice with Infants and Toddlers from Diverse Language and Cultural Backgrounds Young Children : Developmentally Appropriate Practice for Infants and Toddlers (September 2012) pgs 49-57.
Rosenkoetter, S. & Barton, L. R. Bridges To Literacy: Early Routines That Promote Later School Success, Zero To Three, Feb/Mar 2002.
Troubador Learning (1988) Wheels on the Bus, Crown Publishers, NY.
Wells, R. (1998) The Itsy-Bitsy Spider, Scholastic Press, NY, NY.
Wise Brown, M.(1991) Goodnight Moon, Harper Festival, NY, NY.
www.zerotothree.org/BrainWonders, Early Literacy.
Stockall, N. & Dennis, L. R. The Daily Dozen: Strategies for Enhancing Social Communication Of Infants with Language Delays, Young Children(September 2012) pgs 36-41.
Petersen, S. School Readiness for Infants and Toddlers? Really? Yes, Really! Young Children(September 2012) pgs 10-13.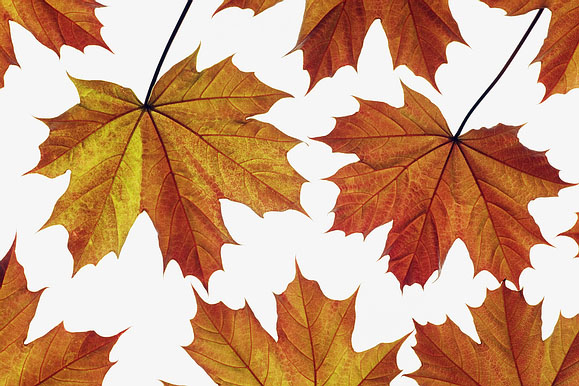 Song Lyrics by Toddler 3
The toddlers of Toddler 3 are really enjoying chanting this song over and over throughout this beautiful season. It's only a few words, so take a minute to learn this song and you and your child can sing along too!
The Leaves are Falling Down (sung to The Farmer in the Dell)
The leaves are falling down,
The leaves are falling down,
Red, yellow, green and brown
The Leaves are falling down.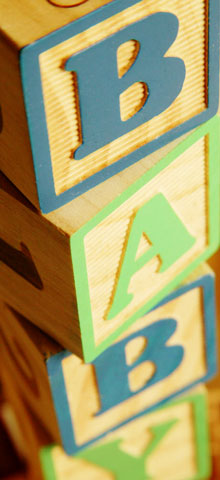 UCDC Philosophy Explained: Answers to Common Parent Questions
By Jamie Wincovitch, Education Coordinator
Parent Question - I sometimes struggle with meeting my baby's every need at home and it's just one baby! With eight babies in a classroom, how do the infant teachers meet the needs of every baby?
At UCDC, we keep our group size at eight infants to a classroom. The smaller group size allows teachers to bond with the children and families in the classroom, thus providing them with the ability to know and meet their ever-changing needs.
Also, in order to meet the constantly changing needs of every baby in the classroom, infant teachers are VERY organized and very well informed by the most important people in that infant's life - you, the parents. Constant communication is essential to quality infant care. This is why your babies' teacher is always asking you how they slept at night and when they last ate. They may also ask questions such as, "What is your bedtime routine like with your baby?" or "How do you change your baby's diaper at home?" It may sound like they are meddling or being intrusive, but really they are finding out how you do it at home, so that they can mirror these practices and individualize the care for your baby at school. If you rock your baby to sleep at home, the teachers will want to do this at school to help your baby find rest in the way that is most familiar to them. You may also remember the many, many page questionnaire that you were asked to fill out at your babies' intake into UCDC (how could you forget this, right?). All of the information from this intake packet helps your child's infant teacher to individualize your child's care. The information also helps the teacher be successful at caring for your baby as you would. At UCDC, we find that the parents are the most educated scholars on their child, so we utilize this source every single day with daily communication.
The infant teachers also get to know each baby's signs of hunger, fatigue, and illness. They also pride themselves in knowing each child's "schedule" and cues in order to predict their next needs as opposed to waiting until they are crying to attend to the predicted need. For one child, this may mean he tires easily of new stimuli when he's hungry, so they may see this and place his bottle in the warmer or call his mother to come and nurse him in order to predict his approaching need to eat. Another child may start to stare off when they are tired, and her teacher may see this as an opportunity to start rocking her in anticipation of her nap needs as opposed to waiting until she is overtired, which is a difficult state to enter sleep for a baby.
With all of this going on, you must wonder - How do they go anywhere??? Well, they are also very organized, so they are ready for a walk at any given moment. When all of the children's needs are met (diapers changed, bottles completed, naps finished), they may pack up the children for a walk around the block. On this walk, they make sure that they have enough seats in the stroller for the young toddler who may not be able to walk the whole way around the block, or they may wear a baby in a sling that doesn't tolerate the stroller.
But, with all of this groundwork laid, there are still times when lots of babies have simultaneous needs. And if you walk into an infant room during this, the teachers remain calm. Completely calm. It's amazing! You may see one teacher rocking two young babies in her lap, while engaging a third young toddler with a book next to the rocking chair. The dishes may be dirty and there may be toys strewn about, but the children's needs are cared for - children first!
As a real life example of this amazing quality care, I'll share the story of one of my experiences at UCDC as a parent. My partner, our (then) three year old, and I were in our daughter's classroom during her first birthday celebration here at UCDC and the amount of activity was abundant. There were eight babies present and all at the table for the birthday cake. Two of the children were pulled up to the table in bouncy seats because they were too small to sit in a low chair. One teacher was at the table with the children, getting ready to serve the cake. The other teacher was sitting with the children getting ready to sing. Just as we started singing, one baby vomited all over his tray. In response to this, not one teacher flinched. The teacher that was next to the sick baby started to sing to him in the most sincere and gentle voice that you can imagine. He smiled at her as she gently cleaned him up and lifted him out of his chair. During this gentle gesture, the other teacher continues to focus on my daughter and the birthday celebration without missing a beat. The teacher that is caring for the sick baby continues to sing peacefully to him while smiling as she takes off his soiled clothes. He then proceeds to get sick again while on the changing table and there is not a glint in her eye or a movement in her body language that says that she is at all offended by this. She continues to care for this young baby very gracefully while the other seven babies, one teacher, and three guests enjoy the birthday celebration. In fact, the teachers were so calm about this whole process, that my three year old didn't even know a child got sick and the sick child was sitting right next to her! That's how invested the teachers were in keeping their calm and meeting the needs of every child in that moment, whether they were turning one and needing a special day, or getting sick and needing some care and attention.
As an administrator and a parent, I must admit that the infant teachers at UCDC are AMAZING human beings. They have a remarkable ability to multi-task and they have the biggest hearts!
UCDC Reads by Infant 4
Eating the Alphabet: Fruits and Vegetables from A to Z
By Lois Ehlert
Infant 4's new favorite read is all about food! Using colorful illustrations of fruits and vegetables, the author works through the alphabet with examples for each letter. The author starts at "A" with apricot, artichoke, avocado, apple, and asparagus all the way to "Z" with zucchini. The alphabetical foods include popular favorites, such as banana, carrot, and broccoli to a few more obscure eats, like gooseberry, okra, and rutabaga. Our babies are quick to point out the foods they know and are learning about healthy foods they may have never seen before. As you read through the book with a young child, you may even see some produce that's new to you. Have you ever heard of a xigua?
Spotlight on Staff: Toddler 4
Meet the very talented and animated teachers of Toddler 4!
If you were an animal, what kind of animal would you be?
"I would be a cheetah so I could run as fast as the wind." - Sandi
"I would be a dog because they have the life." - Christina
"Anything cute, fuzzy and well loved!" - Rhonda
What is the last book that you read?
"I'm currently reading, The Girl Who Kicked the Hornet's Nest but the last book I read was, The Girl Who Played with Fire." - Sandi
"Run for your Life, by James Patterson" - Christina
"Some sappy romance novel (I read so many, I can't remember the exact title)!"-Rhonda
If you could be a superhero, what would you want your superpowers to be?
"I would want to be able to fly." - Sandi
"I would want to be like Samantha from Bewitched, and be able to twitch my nose and go somewhere." - Christina
"The power to relax at will!" -Rhonda
If Hollywood made a movie about your life, whom would you like to see play the lead role as you?
"Katie Holmes" - Sandi
"I have no idea!" - Christina
"Perhaps Sanaa Lathan (I've been told a few times I look kind of like her)." - Rhonda
Which is the one television character that you simply adore?
"I don't really watch much TV. There isn't really a character that I adore." - Sandi
"Samantha from Bewitched, I watched the show when I was little and I still love it." - Christina
"Lucy Ricardo!" - Rhonda
What did you have for breakfast this morning?
"Two eggs, Canadian bacon, and a piece of toast." - Sandi
"A bagel and strawberries." - Christina
"Waffles" - Rhonda
What would you do if you had a time machine?
"If I had a time machine, I would like to go back in history to meet my grandparents and parents as children/young adults. I would also love to view myself as a young child with the perspective I have now as an early childhood educator." - Sandi
"I would go back in time to when my great-grandfather and grandfather were alive and spend time with them. I miss them greatly!" - Christina
"Travel to Spring 2014 to see if I pass my comprehensive exam!" - Rhonda
What was your most recent traveling experience?
"My most recent bigger scale travel experience was a trip to TX for a mission trip a little over a year. Most recently, it was a long weekend road trip to Syracuse, NY to visit friends." - Sandi
"I went to North Carolina for a family vacation." - Christina
"My boyfriend and I traveled to Halifax, Nova Scotia and NYC this past summer." - Rhonda
If you won $20 million in the lottery, what would you do with the money?
"I would give some of the money to the Open Door (a youth outreach program through my church where I am a member of the board and volunteer), I would buy a car, and I would take an extended vacation and go do mission work in Malawi, Africa." - Sandi
"I would donate a lot then I would give some to my parents then I would by a few houses in a row so that we could live next door to our friends." - Christina
"Not necessarily in order: Pay off student loans, get some well-needed clothes, buy cute hair accessories, stock up on Market District yogurt and Biscoff (you should try some if you haven't already-delicious)! I could go on forever!" - Rhonda
What's your first memory of UCDC?
"I remember coming in for an interview and Mary Beth took me to the Preschool 4 classroom (where I was originally hired as the HT) and a limited tour of the building. I recall thinking what a great environment it was and that I would love to work here." - Sandi
"How nice everyone was and how adorable the kids were." - Christina
"Walking in the classroom and seeing the children looking at me wide eyed and curious!" - Rhonda
We hoped you enjoyed this edition of the newsletter. See you next month!
UCDC Parking Lot Incident
I wanted to bring to your attention that there has been a minor accident involving a child in our parking lot. This accident could have been much more severe had it not been for the quick reaction from the child's parent.
Fortunately the child is OK but, in my opinion this type of scenario should NEVER happen in our lot and needless to say, his parents are quite concerned.
If every parent who drives into our lot does so RESPONSIBLY AND CAREFULLY, accidents will not happen. Pulling out of spaces should be done SLOWLY AND CAREFULLY after checking to make sure that there are no children or adults in close proximity to your vehicle. MOST IMPORTANTLY, if a family is getting out of or into their car and you want to pull in or out of a
space next to them, PLEASE WAIT UNTIL THEY ARE ALL SAFELY INSIDE THEIR VEHICLE.

If you need to leave home earlier to allow yourself time to wait patiently so that children and families are safe, please plan to do that!!!!!

Drive into the lot and pull into spaces slowly! I notice at times that people go over the speed bump slow, but then increase their speed when pulling into a space...this is dangerous...
Be aware of your surroundings and most importantly children who are in- between cars.
At all times, drive responsibly so that we do not have any type of unfortunate accident.

If you are running late and getting to work on time is important- the expectation is that everyone will still maintain a slow speed in the parking lot and will be aware of any and all activity in the lot .

We are all RESPONSIBLE for the safety and well-being of every child in this program. PLEASE remember this when you arrive at UCDC and when you are leaving to go home to spend time with your child and your family.

Thank you in advance for driving responsibly and ensuring the safety of ALL children in our program.

The Transition to Kindergarten
Michelle Figlar, Executive Director of the Pittsburgh Association for the Education of Young Children, will lead a lively discussion about the transition to Kindergarten. She will discuss kindergarten readiness, what to look for, and what to ask as you explore your options for kindergarten for your child.
Thurs, Nov 15, 2012
6:30 - 8:30 p.m.
Benjamin Fisher Gallery, The Ellis School
This event is for parents and educators of Pre-Kindergarten children
Play It Forward


Pittsburgh Toy Drive



Do you ever feel like you have too many toys in your house? And wonder where are you going to put all the toys your children get for Christmas
the holidays?

Donate them to Play it Forward Pittsburgh! They are collecting gently used toys and then offering them free to families who are in need or might be having a tough year.

Learn more...