Quick Links
ORBiT Sponsors:
Brokers in Motion - ORBiT Spring 2013 Newsflash
ORBiT's
2013 Education Days promise to help make today's Real Time a reality in broker offices
This year's theme for our annual RIBO accredited Education Days is
"Brokers in Motion"
.
Our focus is on getting brokers to use the Real Time workflows and technology that exist today, to ensure our carrier and vendor partners will continue to invest their IT dollars in solutions that drive costs out of and efficiencies into the broker distribution channel, with the end goal of improving service to the insurance consumer.
Join us for a day filled with learning to help you move forward with Real Time. Whether you're a Principal, Manager, Commercial or Personal Lines front-line professional, carrier or vendor, we have something specifically for you!
Come and learn about:
Transitioning your brokerage to Real Time

What to think and do with digital marketing

The current scoop on the "what" and "how" in today's Real Time

How your brokerage rates in efficiencies

The whole e-environment issue
Who Should Attend?
Principals / Management
Front Line Professionals
Insurance Carriers
Technology Vendors
Three Streams of Sessions:
To get the biggest advantage from the event, it's recommended that each organization send representatives for the following streams:
Principals/Management
Personal Lines
Commercial Lines
Locations
London
Day: Tuesday, May 28, 2012
Location: Four Points Sheraton London
Toronto
Day: Wednesday, May 29, 2012
Location: Novotel North York
Kingston
Day: Wednesday, May 30, 2012
Location: Four Points Sheraton Kingston
Please click here for more information on each location, including directions, special rates for room reservations, event times and agenda.
Cost (Including HST):
Early Bird Special until May 1st:
Members $95
Non-Members $145
After May 1st:
Members $120
Non-Members $170
Breakfast and lunch included.
Discount of 10% available for 3 or more registrants from the same organization for the same event location.
Register Today
Click here to access Registration Form on our website, as well as additional information about the event, including the Agenda, Keynote Summaries, Speaker Bios, and Cancellation Policy.
Invite your colleagues - forward this invitation to others who would benefit from this event.
Follow us on Twitter, Linkedin and Facebook for the latest updates.
Please feel free to contact us with any questions at info@orbitcanada.ca or visit our website at www.orbitcanada.ca.
ORBiT Education Days Sponsored in Part by:
ORBiT
predicts great progress for 2013
2012 was a very successful year for ORBiT, with six Working Groups addressing members' most urgent Real Time issues. 2013 promises to be even better, building on the successes of the Electronic Payments and New Business Quote & Bind working groups.
Both groups completed their Best Practice Workflows and business cases, which were improved upon by other working groups, then were vetted by industry carriers, vendors and industry partners.
Electronic Payments is very close to securing a pilot for 2013, which will be followed by a pilot for New Business Quote and Bind.
ORBiT's Commercial Lines working group completed its Best Practice Workflow and business case, which were reviewed internally, then sent to carriers and vendors for external technical and business reviews. The responses received so far are positive.
The EDT and Password Management working groups have finished their Best Practice Workflows which will start moving through the internal review and vetting process, before they are sent to carriers and vendors for external review.
Please stay tuned for more information on ORBiT's working groups' progress in 2013.
Get smarter with data analytics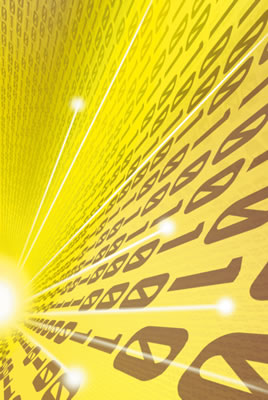 Insurers that manage their information as a vital corporate asset and leverage it to gain new insights through analytics are in a position to fundamentally transform their businesses as well as maintain a competitive advantage.
IBM's focus on technological analytics capabilities has shifted to embedding analytics into the decision making processes for true decision management. Additionally, advanced analytics that even understands natural language and analyzes massive amounts of various types of data are being deployed by insurance companies as they search for additional competitive insight.
It's not necessary for the insurance industry to wait any longer to capitalize on these advances. In fact, postponing the analytics journey is a position fraught with risk as insurance companies - large and small - have already embarked on their quest for consuming and applying analytics insight.
Please read IBM's whitepaper for more information: Get Smarter: Data Analytics in the Canadian Life Insurance
ORBiT's Member Referral Program
ORBiT is very excited to report that our membership is growing by leaps and bounds. We grew by over 20% in 2012 and we expect even higher growth in 2013.
ORBiT currently represents more than 5000 brokers from 100 brokerages, 13 companies, 10 vendors and 2 sponsors. Our brokerage membership represents over $5 billion in premium!
More ORBiT members mean a bigger voice for brokers on critical industry issues. It also means more volunteers participating in ORBiT Working Groups, and ultimately, more Real Time workflows being rolled out in the Canadian broker distribution channel.
If you are a satisfied ORBiT member, we would like you to refer us to others in your network. To encourage you in this, we have launched our Member Referral Program back in November.
Here's how it works:
We will send an email to each of the individuals you referred to us. The email will include an introduction to ORBiT and information on how to join.

As a Thank You, for each individual who becomes a member, we will send you a $25 VISA gift card.
We hope our new Member Referral Program will encourage you to share the news about ORBiT with your friends and associates across the industry.
EDT Survey results to be shared at Education Days
ORBiT and Insurance-Canada collaborated on an EDT survey in March, i

n preparation of the eDocs panel at the Insurance-Canada Technology Conference. The survey results

have helped us to learn about the availability and implementation of electronic documents in broker offices, as well as the all-important turning off of the paper.
The results of the survey will be shared at ORBiT Education Days, along with a comparison to the results of the similar survey completed by ORBiT's EDT working group in 2010. Stay tuned for some very interesting insights.
Real Time depends on clean download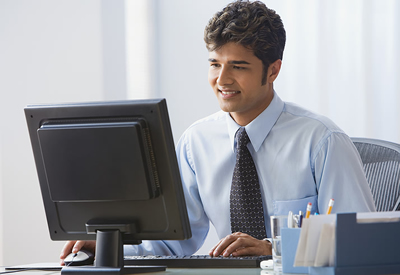 It is crucial that brokers report all download errors to CSIO, who will facilitate correction of them in a timely manner.
If you find errors in your download, please contact CSIO to report.
ORBiT's

working groups looking for members
We are pleased to share that all of our groups are busy working on either developing their best practice workflows or are in the exciting implementation stage.
The 2013 Working Groups are:
EDT/Inquiry

New Business Quote and Bind

Password Management

Real Time Payments

Digital Client Experience.

Commercial Lines

Media, Communications, Education and Broker Implementation

Road Mapping and Implementation

Innovation
Our working groups are looking for more brokers, carriers and vendors to join their ranks. Click here to learn more about ORBiT working groups and to let us know which working group(s) you can contribute to.