Tech Corner
Parlez-vous francais? ¿Se habla espanol? Sprechen Sie deutsch? Wanna know what all this says? Whether you have an overseas trip planned or just want to learn something new, get Mango! Manlius Library now subscribes to Mango Languages database ~ an outstanding language learning program featuring over 40 foreign languages including 15 classes for ESL learners and even Pirate (aaarg!). Learn at your own pace with Mango at home and on the go with the handy Mango app.

BOOK CLUBS

Contemporary Book Club
March 5, 2 pm
Behind the Beautiful Forevers
by Katherine Boo
April 2, 2 pm
The Light Between Oceans
by M.L. Stedman
Well-Rounded Book Club
March 19, 6:30 pm
The Sojourn
by Andrew Krivak
Mystery Lover's Book Club
April 3, 10:15 am
A Beautiful Blue Death
by Charles Finch



Pizza & Pages




with Dave




An Interactive Nonfiction Book Discussion
March 18, 1 pm
Salt: A World History by Mark Kurlansky
( Registration is required. Please read the book prior to the meeting.)


Brunch & Bios
with Dave


A Unique Interactive Book Discussion
March 21, 10:30 am
Benjamin Franklin: An American Life
by Walter Isaacson

(Registration is required. Please read the biography prior to the meeting.)
The Manlius Library Book Club Kiosk, located near the Large Print section, is dedicated to reader's advisory information. Check here for hundreds of suggestions on what to read next!
Art @ the Library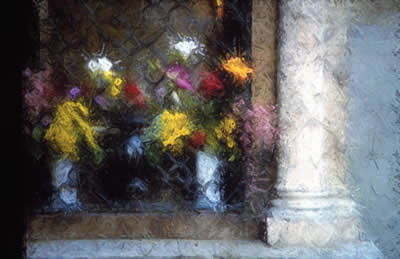 F-M Faculty & Staff

Art Show


Art Rental pieces can be viewed in the Quiet Reading Room and around the library.

Spring is just around the corner! Are you anticipating strolling along the Erie Canal on a warm, sunny day? Learn about the history of this famous waterway as we celebrate the Erie Canal with
Dreamers of the Canal
, a history of the canal's construction. Enjoy more mind-expanding programs on the
Civil War
and
Horace Mann
, forefather of American schools. March also heralds the return of the wildly popular
Library Puzzler
. Use your literary sleuthing skills for a chance to win great prizes! We're continuing our new, monthly weekend
Family Story Time
--a great way for parents and small children to bond over outstanding literature and engaging themed activities.
2012 Tax Season
AARP Free Tax Preparation
Trained volunteers will assist patrons with federal and NYS tax returns at the Manlius Library on Mondays and Wednesdays through April 10. Appointment times are 10 am, 11:30 am and 1:30 pm. Registration is required (682-6400).

2012 Tax Forms
Links for federal and NYS forms are available on our website. Many tax forms, as well as reproducible books of state and federal forms, are available at the reference desk.
Tech Instruction


Are you getting everything out of your ereader or tablet? Need to brush up on basic computer skills? Windows 8 got you down? Digital literacy is more important today than ever before. Don't delay~make an appointment with Emily for one-on-one instruction. We offer three different times to help with your busy schedule:


Wednesdays, 6-7 pm OR 7-8 pm

Thursdays, 2-3 pm

Fridays, 9-10 am



Call 682-6400 to make your appointment!
Save the Date!

Spring Book Sale Coming Soon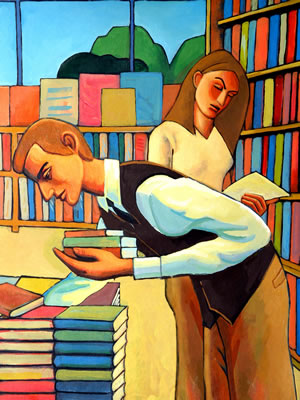 April 19, 20, & 21
Details to come in our April enewsletter.
Celebrating the Erie Canal
Tuesday, March 12
1 pm


"Dreamers of the Canal"




Gil Roy, Erie Canal historian and volunteer at the Chittenango Landing Canal Boat Museum, will introduce us to the important men, their improbable dreams and the behind-the-scenes politics necessary for the building of the Erie Canal.
Great Minds/Great Ideas

Tuesday, March 12
7 pm

Horace Mann: The Forefather of Our American Schools
Presenter: Dr. Erica Miller


Learn how Mann emerged from a childhood of poverty to become a leader who left an indelible mark on our educational system.



Sponsored by Cazenovia College and
alumnus Doris Webster '46
The Library Puzzler

Be a literary detective!
The fun begins March 18.


Join the challenge and discover which literary character has disappeared from which book at which library! Weekly clues will be available at the Manlius Library to assist you in your quest. Completed entry forms are to be submitted at the circulation desk by Monday, April 15. Prize drawings will be held Thursday, April 18.

Sponsored by Onondaga County Public Library
The Civil War Letters of Galutia York
Wednesday, March 20
1 pm
Sue Greenhagen, local historian, will take us into the life of an 18 year old from Hubbardsville, Madison County serving in the Civil War. His letters home describe army life, the trials and tribulations he faces and his feelings concerning the war.
Community Outreach
Veteran's FAVORCARD
The Manlius Library is proud to honor veterans and active duty military personnel. By showing your veteran's FAVORCARD or military ID, fines on all Manlius Library-owned items will be waived (some restrictions apply).
FM Community Food Pantry
The library maintains an ongoing collection basket for the Community Food Pantry. Donations are accepted year-round. Items needed include: coffee, soup, tuna, canned fruit, peanut butter, jelly, juice, canned vegetables, beans, cereal, pasta, macaroni and cheese, paper products and laundry detergent.
Learn English For Free!
Tuesdays and Thursdays
9:30 am - 12:30 pm
Adults of all nationalities and language learning levels welcome!
Registration is ongoing in the Manlius Library classroom.
Sponsored by BOCES (453-4684).
TEEN Pizza & Books


Sunday, March 3
2 pm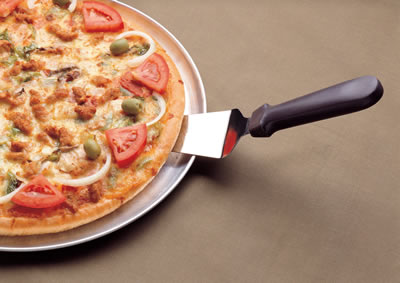 A book club for guys and girls in grades 7, 8, 9. Bring a historical fiction book you've read. Download and complete the book report form prior to the meeting.
Save the Date!

Registration for the Regents Review classes begins Wednesday, May 1.


Plan ahead! The class schedule will be available exclusively for email customers in the April enewsletter. The printed schedule will be available in the May/June print newsletter.
United States of YA

Don't miss this colorful display featuring a teen book from each state!
Need help tracking so many great book recommendations? Use the individual U.S. map + book list provided.
March Madness for Books Party!!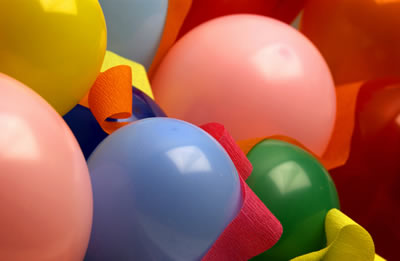 Grades 4, 5, 6
Join us Sunday, March 24
1:30 - 3 pm


Play "Jeopardy" and test your trivia knowledge on the final two books:
The Gollywhopper Games
v.
The Strange Case of the Origami Yoda
. Then vote for the champion!
Club Middle School Activities

Grades 5, 6, 7, 8
Homework Help


March 7 & 21, 5-6 pm


March 7 & 21, 6-8 pm

Wii games, trivia, arts & crafts, hanging out and having fun!

Click on Events Calendar to register.
Pizza & Books
Grades 4, 5, 6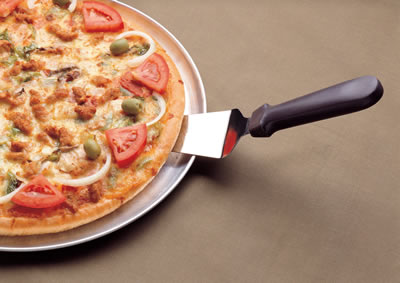 Last Sunday of the month
March 24
Story Times with Miss Karen

Basically Babies & Books
(birth-18 months)
Tuesdays @ noon
Wednesdays @ 9:30 am
Toddler Story Times
(18 months-2 1/2 years)
Mondays @ 11:30 am
Tuesdays @ 10:15 and 11 am
Preschool Story Times
(2 1/2 years - K)
Wednesdays @ 10:15 am and 1:15 pm
Thursdays @ 10:15 am and 1:15 pm
Fridays @ 10:15 am
Afternoon Story Times
(2 1/2 years and up)
Tuesdays @ 4:15 pm
Story Times with Miss Kori

Pajama Story Time
Tuesdays @ 7 pm
Share quiet stories, songs and other activities to help your child wind down and get ready for bed. Appropriate for ages 3+.
Family Story Time
Saturday, March 30 @ 11 am
Gossie, by Olivier Dunrea
Join us for a full hour of stories, music, movement activities and crafts. Each month a new story and craft will be featured.
Love to play LEGOs?
LEGO Free Play
Wednesdays, 2 - 8 pm


Come and stay as long as you like. We have 1,000s of LEGOs, including special characters and building pieces, to foster amazing creativity. No need to register or sign up--just come and create!
Thank you for your continued support of the library. Tell your friends and neighbors about our e-newsletter, delivered to your email inbox monthly in time for all of our great programs and events.

Sincerely,

Manlius Library