New Store Hours Starting Wednesday, November 7th...
Starting Wednesday, November 7th we will remain open until 6pm every Wednesday and Thursday for late night shopping.
Check out what's new at RPS!
The Slackers tightrope Line has become a fast favorite of ours and will sure to be a favorite of yours too.
The new Light Snap Circuits set is simply amazing. Your children will have hours of fun learning about circuitry and electricity.
This adorable Farm Set from Plan Toys is a treasure your child will play with for years.
What makes this toy special is the wood....All PlanToysŪ are made with clean, natural rubberwood from rubber trees which no longer produce latex. To keep the rubberwood pure, no fertilizer is added to the soil for three years before the trees are cut. To strengthen the wood, PlanToysŪ uses a special chemical-free kiln drying process.
We have a lot of great posts, special offers and fun stories on our Facebook page. If you have not already liked us don't wait! Join the hundreds that have and be in the know!
Stacey Szklut, Founder of
South Shore Therapies,
to speak at Rock Paper Scissors
Join us next Wednesday evening for our next "Free Parents Night Out" event on November 7th starting at 7:00 pm with special guest Stacey Szklut, founder of South Shore Therapies.
Stacey will give an interactive talk on how to choose the best toys to give your little one this holiday season. She will discuss toys that are developmentally appropriate for the different stages of your child's life, those that address specific motor and perceptual skills, and toys that will help children with special challenges.
Stacey Szklut MS, OTR/L is an occupational therapist with 30 years of experience working with children. She has taught over 200 workshops locally and nationally. In 2004 she and her husband opened South Shore Therapies, a clinic providing occupational and speech therapy for children with sensory, motor, language and feeding needs. They currently have two locations in Weymouth and Pembroke that offer assessment and ongoing treatment.
Why Parenting is More Important Than Schools...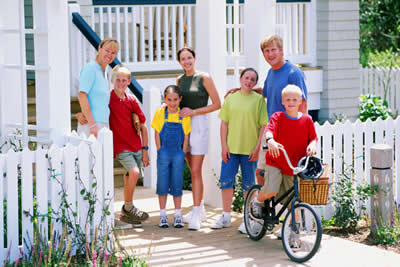 By Annie Murphy Paul

This article was shared with us by a valued customer and we wanted to pass it on! We have shared only part of it but you can read the entire article on the

Time Magazine Idea Blog

. Hope you enjoy it!

"Given all the roiling debates about how America's children should be taught, it may come as a surprise to learn that students spend less than 15% of their time in school. While there's no doubt that school is important, a clutch of recent studies reminds us that parents are even more so. A study published earlier this month by researchers at North Carolina State University, Brigham Young University and the University of California-Irvine, for example, finds that parental involvement - checking homework, attending school meetings and events, discussing school activities at home - has a more powerful influence on students' academic performance than anything about the school the students attend.

Another study, published in the Review of Economics and Statistics, reports that the effort put forth by parents (reading stories aloud, meeting with teachers) has a bigger impact on their children's educational achievement than the effort expended by either teachers or the students themselves. And a third study concludes that schools would have to increase their spending by more than $1,000 per pupil in order to achieve the same results that are gained with parental involvement.

So parents matter - a point made clear by decades of research showing that a major part of the academic advantage held by children from affluent families comes from the "concerted cultivation of children" as compared to the more laissez-faire style of parenting common in working-class families. But this research also reveals something else: that parents, of all backgrounds, don't need to buy expensive educational toys or digital devices for their kids in order to give them an edge. They don't need to chauffeur their offspring to enrichment classes or test-prep courses. What they need to do with their children is much simpler: talk."