Facade Work at PCV

Following the impact from Hurricane Sandy on 7 Peter Cooper Road, extensive repairs to the fašade were required to alleviate leak damage. Peter Cooper residents will be happy to hear that the repairs are complete and all scaffolding and fencing surrounding 7 Peter Cooper Road will be removed.
Please note that facade repairs are scheduled in Peter Cooper Village, at 8 PCR, 530 E23rd St and 390 First Ave. Overhead protection scaffolding and safety zones will be erected during the month of August in those areas for the duration of the work, which is expected to take 3 to 4 months depending on the weather. Notices will be sent to the tenants in the effected buildings before work begins.

How to Get Packages Delivered Fastest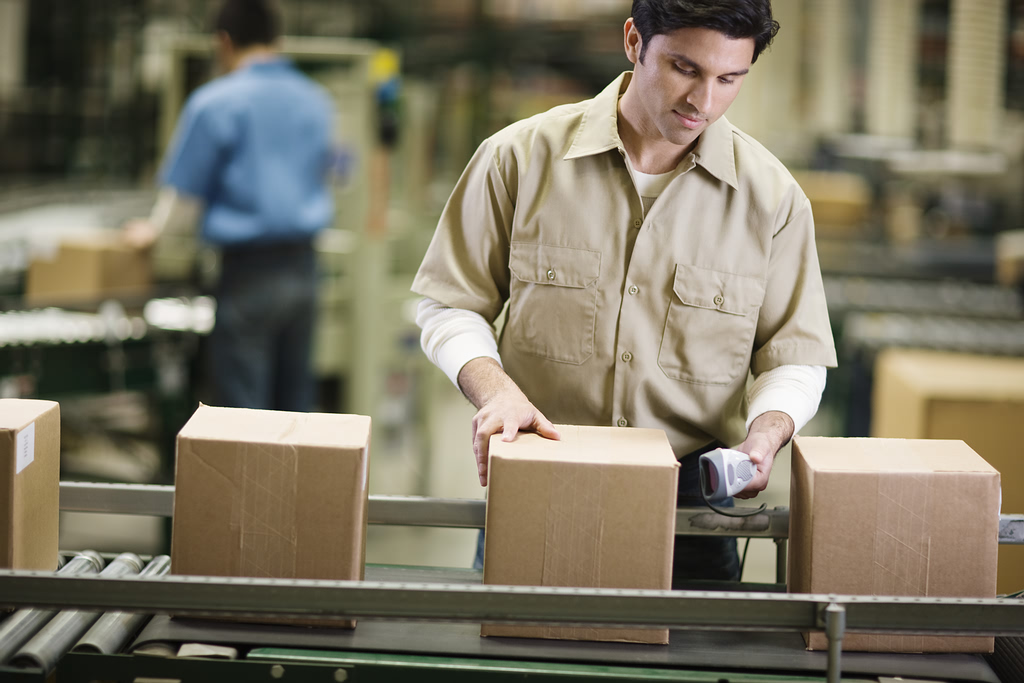 Oval Concierge, which provides extensive package receiving and delivery services, shares several useful tips about package delivery -

-
If you have a time-sensitive or valuable item, ship via UPS or FedEx, as you can track your packages and request a signature on delivery with either courier;
-UPS and FedEx also provide next-day shipping services;
-Be sure to drop off time-sensitive packages at Oval Concierge prior to UPS and FedEx pick-up time, which is at approximately 5PM every evening;
- Keep in mind that UPS and FedEx do not ship to PO Boxes;
- The most cost effective approach to shipping is to use the smallest packaging possible and to ship with ample time to avoid express shipping fees. (Oval Concierge offers a wide range of packing services and materials);
You can also take advantage of the special August package-receiving promotion where you sign up for a three-month commitment, and get the third month free! Oval Concierge will receive packages on your behalf and notify you via email when the package is received. To learn more, call Oval Concierge at 212-375-8110 or visit 276 1st Avenue (on the 1st Ave Loop), Monday through Saturday, 8am to 8pm.

Getting Fit for Fall

Members spoke, and Oval Fitness staff listened. Based on feedback from members and class attendance, the Oval Fitness group class schedule has been expanded, including six additional classes on weekdays and four on weekends.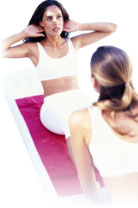 The additional classes, which span across morning, noon and evening times, include: yoga, pilates, body sculpting, spinning and training conditioning. We encourage members to continue providing feedback about classes, equipment and trainers so that Oval Fitness can continue meeting your fitness needs.
Additionally, many of your favorite Oval Fitness trainers are back and ready to meet you for consultations and personal training sessions, including: Billy Prinsell, Luis Velez, Marta Bukowski & Miguel Cornelio
To view the latest schedule or to learn more about personal training packages, please visit pcvstliving.com/fitness or call (212) 420-5005.

Playground Games

As the weather swings between hot and cool this summer, plenty of kids are enjoying this year's Point Tournament, an annual PCVST summer series.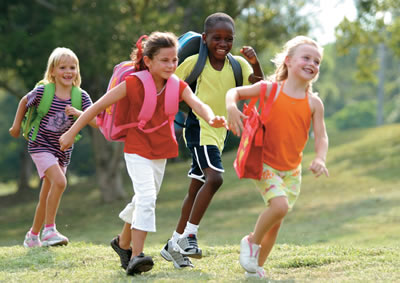 The tournament, where kids rack up points as they play a variety of classic playground games, runs throughout the month of August in Playground 6 on Tuesdays and Thursdays from 6:30 to 8pm. Children are divided in two age groups, 3-7 and 8-12, and play games such as: "steal the bacon," "jump the brook," "all across," "circle dodge," and "poison circles." The PCVST recreation staff facilitates the games, along with the support of parents who enjoy relaxing and chatting in the playground while watching the kids.
This lovely PCVST tradition does not seem to wane over time - the number of kids this year has doubled compared to last year, with at least 40 children participating regularly. There is still plenty of room - and time - for anyone who wants to drop in throughout the rest of the summer. We hope to see you there.

Three Door Safety Tips:

Please remember these three simple but important tips from Public Safety -
Set the front door of your apartment to "lock" setting (there is a setting to leave it unlocked, if necessary) each time you exit and re-enter your apartment.

Do not hold the door to your building for anyone you do not know. This may seem impolite, but your fellow residents will understand. This is a matter of security; yours and your neighbors.

Be sure to report unsecured or broken doors to Public Safety at 212-598-5233.

Super Soccer Stars Kicks Off More Fun Activities
If you are looking for a constructive, healthy way to keep your kids busy before school starts, Super Soccer Stars has planned a great Labor Day Soccer Camp just for you!
Starting Monday, September 2nd through Friday, September 6th, SSS will offer daily 2-hour sessions for ages 3-5 years, and 4-hour sessions for ages 6-12 years, featuring fun soccer skill-building games and activities.
Additionally, registration for fall semester is now open, with classes for ages 2-7 years beginning September 3rd through December 19th.
For more details, or to register, please visit pcvstliving.com/SSS or call (212) 877-7171.
PCVST Summer Fest,
Sunday, August 25, 3 - 5pm on the Oval, featuring:


- a live performance by apple seed's "songs for seeds",
- The Airborne Comedians
- face painting, balloon twisting, kids' activities, and plenty more fun surprises!
...and free Mini Golf from 10am-5pm!
Free to PCVST residents and their guests.

Greenmarket Spotlight
This week's featured items at the PCVST Greenmarket include yogurt from Hammond Dairy and seasonal vegetables and fruits to incorporate into yogurt and yogurt drinks.
Hammond Dairy Farm is a premiere dairy, located in New York's beautiful Hudson Valley. Hammond Dairy's yogurt is free of hormones, antibiotics and artificial additives; and none of their products are homogenized. This means that the yogurt can be more easily digested, and contains more calcium, providing a much healthier alternative to most over processed dairy products on the market today.
Their yogurt flavors include strawberry, peach, vanilla, chocolate, and plain. This yogurt is great with your morning cereal, used as an
alternative in recipes using mayonnaise or sour cream, and is also wonderful in smoothies, fruit popsicles and just on its own!
Try eating it for breakfast, lunch or dinner and mix in seasonal berries and stone fruit that you can purchase from a number of vendors at our Greenmarket on Sunday's from 9:30 to 3:45 pm. Products to pick up at the market to mix in with your yogurt: peaches, apricots, nectarines, white nectarines, blueberries, cherries, cucumbers, dill, carrots and tomatoes.
Try out this recipe for tzatziki mediterranean dip, which is healthy, refreshing and cool on hot summer days!

Contact Us
PCVST Resident Services
(212) 420- 5000