Requests for Funding for Innovative CPE Projects
Now accepting requests for funding for innovative CPE projects. They may now be submitted for consideration by the ACPE Program Award Committee. Proposals are to be sent via email to John Roch
by October 1, 2013 in a PDF format. At its Fall 2013 meeting, the Board will award funding based upon recommendation by the Committee.
Criteria for Funding of Innovative CPE projects
Projects to be funded should have goals demonstrably consistent with the mission/vision/ values of ACPE. Click here for more info
ACPE Board of Representatives - Summary
By Robin Brown-Haithco
ACPE President
The ACPE Board of Representatives had a very productive meeting in May. My gratitude and thanks to the Regional Representatives and At-large members for their continued commitment and engagement in the work of ACPE.
The following actions were taken at the recent meeting of the ACPE Accreditation Commission:
2013 ACPE Sowing Seeds for Our Holy Work
Annual Campaign
Who Is Your Champion?
By Miriam Needham, Annual Campaign Chair
Well, believe it or not, you have one. In fact your Champion is someone that you know. So who is this person who has taken on the awesome task of championing you and your region? Some of you probably already know their name and perhaps you know that your Champion is the person in your region who will 'champion' the cause of our Annual Campaign, Sowing Seeds for our Holy Work, 2013. So while your Champion may need little introduction, I know that many of us are not fully acquainted with the task that she/he has taken on and that many of us may not fully understand the purpose of our ACPE Annual Campaign.
ACPE Academy for Continuing Education
Gary Sartain, Academy Coordinator
MAKING PRESENTATIONS TO ADMINISTRATION THAT MATTER
A PANEL DISCUSSION WITH MARK GRACE, TED TROUT-LANDEN, AND KEITH VESPER
MODERATED BY RICHARD THORNE
July 11th - 1:00-2:00 EDT
How to prepare for making a presentation to administration
Making friends with those to whom you'll be presenting
What should an effective presentation include
What are the best "tools" to use in presenting
How can "buy-in" be built into the presentation
In this webinar ACPE Supervisors Mark Grace, Ted Trout-Landen, and Keith Vesper will discuss the above issues and provide practical ideas for implementation. Participants will have an opportunity to ask questions of the panel between topics and at the conclusion of the formal program. The session will be moderated by Richard Thorne.
National Office Implements New Phone System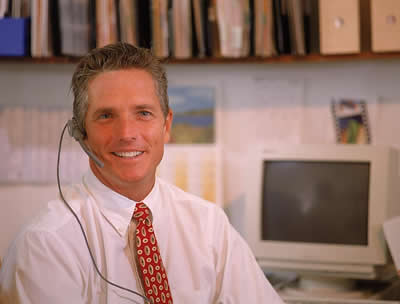 The ACPE national office implemented a new automated phone system this month. The recordings are another resource for our students/potential students and members to find answers to the most frequently asked questions. It should also allow callers to more efficiently find the appropriate staff member. The national office staff hopes the new system is informative and user-friendly. They also hope it allows them to focus more time on larger, more complicated tasks and projects. Please send your feedback to John Roch - we would love to hear from you!
2013 Distinguished Service Award
The Rev. Jo Clare Wilson
The 2013 ACPE Distinguished Service Award was presented to The Rev. Jo Clare Wilson at Presidential Dinner in Indianapolis, IN last month. The award has been presented since 1980. It honors those: with long and outstanding service to the association; innovative practice and/or development of an innovative program; and leadership in the association. Congratulations can be sent to Jo Clare at jcwilson@griffinhealth.org.
The Helen Flanders Dunbar Award
The Rev. Kathy Turner
The 2013 Helen Flanders Dunbar Award was presented to The Rev. Kathy Turner at Presidential Dinner in Indianapolis, IN last month. The award has been presented since 2002 in honor of Helen Flanders Dunbar who symbolizes the pioneering work of both men and women in CPE. The awardee must have: exercised a leadership role at a critical juncture in ACPE history; or contributed academic work of great import to the CPE movement; or had a foundational role in a new expression or direction of ACPE; or acquired significant financial resources for ACPE. Congratulations can be sent to Kathy at revsturner@aol.com.
Journal of Pastoral Care & Counseling Care
The Journal of Pastoral Care & Counseling Vol 67, No 2 (2013) is available online.
Please note our offices have moved!
The Journal of Pastoral Care Publications
PO Box 2666, Alpharetta, GA 30023
Email Latasha Cain for Reflective Practice, The Journal of Pastoral Care & Counseling, or the Journal of Pastoral Theology
Phone: (678) 580-9440 - office@jpcp.org
Did you know ACPE is on facebook? Join the growing group of CPE Supervisors, students, other members, and friends. Stay informed of educational opportunities. Learn of career prospects. Network with colleagues. Invite more people to join our community!
Reflective Practice:

Formation and Supervision in Ministry
Volume 33 of Reflective Practice is NOW available on line. Print copies are limited (200 copies) for sale to libraries but some copies are also available for purchase at $25. Reflective Practice is a FREE OPEN ACCESS journal available without registration to anyone with internet access.
The theme for Volume 33 is Spirituality in Formation and Supervision but this volume is particularly noteworthy because it includes several remarkable essays on Moral Injury.