WELCOME NEW VOLUNTEERS
Meals on Wheels
Emily Binder
Lin Brendlinger
Karen Gault
Angela Mullin
Nancy Munson
Mike Neff
Michelle Olson
Nick Perez
Beth Sanguinetti
Janet Selby
Scott Selby
Noelle Sheehan
Chris Trapani
George Vetek
Toni Vetek
Friendly Visitors
Kimberly Allen
Dale Cole
Vicky Conerly
Melody Fellows
Jayne Giffen
Amanda Klaus
John Larson
Celia Lawson
Hadassa Reiner
Amanda Rodriguez
Diane Stephens
WORDS WE
LIVE BY
"Dear MOWSOS,
Enclosed is my contribution in memory of my friend, Mollie Fujioka. I commend the actions of your volunteers who knew what to do in an emergency when Mollie did not come to the door to receive her noontime meal delivery.
Continue your great service."
Sincerely,
Yoshimi
Walnut Creek
~~~
"Dear Cynthia, Rhonda and Mary,
My companion is an incredible man, quite witty and funny and always speaks nicely about his family, caretakers and life. It has been my fortune to have been placed with him.
...I was on vacation to Alaska last week and he and his caregiver, Simi, both told me that they missed me and couldn't wait to hear about my adventures into the wilderness. And that is the reason I volunteer-- to feel as though I make a difference."
Donna
UPCOMING EVENTS
John Muir Health
presents
"Managing Insomnia"
Thursday,
September 10th
9:30am-11:00am
Free
To register,
click here.
~~~
Fall Prevention Pancake Breakfast Fundraiser
Sunday,
September 13
8:30am-10:30am
Pleasant Hill Senior Center, Pleasant Hill
Purchase tickets here.
~~~
The Senior Mobility Action Council
"Mature Drivers and the Healthy Brain"
Presented by Dr. Patrick Arbore
Jefferson Award Winner
Center for Elderly Suicide Prevention, Founder and Director
&
"Take Control of Your Driving Future"
Presented by Rosemary Robles
Senior Driver Ombudsman, DMV
Friday,
October 23
11:00am-2:30pm
John Muir Medical Center, Walnut Creek
Free Box Lunches will be provided
Parking available
RSVP to Carol Louisell clouisell@mowsos.org
~~~
25th Annual MOWSOS Crab Dinner and Fundraiser
Friday, January 29th
5:30pm - 9:30pm
Centre Concord
Buy your tickets and sponsorship package NOW!
MEDIA
MOWSOS is in the news again! Check out CCT Reporter Andrew McCall's story in the Contra Costa Times!
~~~
MOWSOS receives letter from Assemblywoman Susan Bonilla. Read it here.
Available Resources
FOOD ASSISTANCE PROGRAMS
SNAP (formerly Food Stamps)
800-221-5689 or www.fns.usd.gov/snap
Senior Farmer's Market Program
Food Bank of Contra Costa and Solano
Nutrition.com
A service of the National Agricultural Library, USDA
www.nutrition.gov/food-assistance-programs
Contra Costa Food Assistance for Families
| | |
| --- | --- |
| Issue 3, Volume 8 | |
People who volunteer live longer. 1,200 volunteers keep people fed, strong, and healthy at MOWSOS. Make a difference and live a long, healthy life - volunteer!
Read the "Mini" story about how Emily packs her small car with enough food to feed everyone on her meal delivery route. If meal delivery isn't for you, read the note from Donna about her experience as a Friendly Visitor. Seniors need you and so do we!
What ever your talent, volunteering may help you live longer. Join our team today!
Sincerely,
PG&E Awards Grant to MOWSOS!
MOWSOS recently received a grant award from PG&E to assist in our mission to enhance the quality of life for older adults in Contra Costa County.
With a waiting list for clients in need of home safety modifications, for example, this grant allows us to whittle down that list.
"Pacific Gas and Electric Company strives to deliver on our commitment to help our local communities be as vibrant as they can be," says Jillian Niederstadt, PG&E Community Relations and Engagement Supervisor.


"MOWSOS exists to serve our Contra Costa seniors," says Ellen Meyers, MOWSOS' Grants Manager. "We are honored to be a recipient of this special senior citizens services grant which will
greatly support our programs!"
A "Mini" Story by Emily Hopkins
I am a substitute driver for Meals on Wheels and recently I bought a new 2015 Mini
Cooper S -- British racing green, 6-speed manual, white bonnet stripes, fun, FAST -- but I digress....
Before
As I was loading the hot and cold meals into my Cooper one recent sunny morning, another driver walked up to me and said, "I was thinking about getting a Mini, but I wasn't sure if the meals would fit. And if I can't fit the meals in to do my route, I can't get one."
Well, I was happy to assure her that with one seat down and the hatchback open (which Mini calls the third door), indeed, the hot meals and two coolers fit easily into the back. And I demonstrated.
After
What a dedicated volunteer she is, with the willpower to forgo getting the most fun car in America, so that she could take care of her clients!
And for Mini owners everywhere: what a great example of "the Mini way!" The 22 miles I drive on a route to deliver meals to seniors are some of the best miles we motor, my Mini and me! (We're up to 1,600 total.)
For information on becoming a Meals on Wheels volunteer driver, please contact Carol Louisell at clouisell@mowsos.org or 925-954-8736.
A Grateful Workshop
Attendee
After a recent Family Caregiver Workshop, Rhonda Dietsch, MOWSOS Client Intake Coordinator, Health and Wellness Division, received a letter of thanks and gratitude. The following is an excerpt from that letter.
"The Fall Prevention program is OUSTANDING! My dad had his house evaluation done several years ago. They came in and put a hand rail in the shower and at his bedside. My favorite thing is the yellow tape at the edge of the steps so he can see clearly going up and down. They taught my dad how to properly and safely go up and down the stairs.
Alayne Balke talked about the Fall Prevention program including the 10-week program offered to improve balance and strength training, and reminded us to find out why the fall occurs so that it can be corrected.
Alayne was SO full of information and SO inspirational and caring."
For more information, please contact Alayne Balke at abalke@mowsos.org or 925-937-8311.
Happy 10th Anniversary, Mary!
Mary Jaber recently celebrated her 10th year at the Rodeo C.C. Café!
On Thursday, July 16th, Mary celebrated her anniversary with a visit

from
Vincent Manuel, Senior District

Representative from Supervisor Federal Glover's Office, lots of friends, and a big cake!
Born in Jordan, Mary moved to the United States in 1980. "My husband was very social and loved coming to the Café to see his friends each week," says Mary. "I was 22 years younger than my husband so while he visited and played bingo, I helped in the kitchen and anywhere they needed extra hands. I realized how much I enjoyed it and have never looked back!"
"Mary has been the Café Manager for a couple of years now and is incredibly gifted in her work," says Sharon Fitzgerald, Division Manager, Nutrition Services Division. "The Café has blossomed under her guidance."
Congratulations, Mary!
Mary Jaber (right, orange shirt) and Rodeo C.C. Café Celebrants.
For more information, please contact Michelle Gee at
mgee@mowsos.org
or 925-937-8311 x108.
Intergenerational Activities
Help Reduce Summertime
Stress
If you are a family caregiver who also provides support for your children or grandchildren, hot summer days can be challenging!
What if combining your roles as caregiver, parent or grandparent actually helped reduce your summer stress? Planning activities your aging parents and your children can do together will provide an enriching experience for everyone--educationally, emotionally, physically and mentally.
And don't forget... Grandparents Day is Sunday, September 13th and we're celebrating it with a Pancake Breakfast Fundraiser at the Pleasant Hill Senior Center from 8:30am-10:30am. Bring the family and enjoy a great breakfast and some quality family time!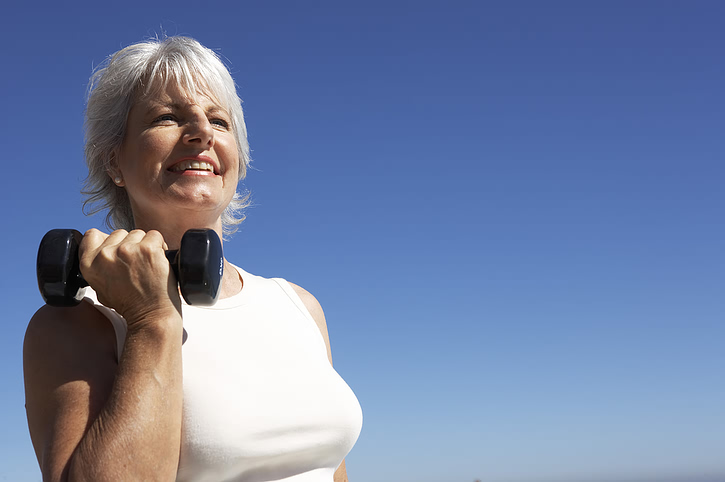 Cool Workouts
Water sports are a fun way to get your
fitness in when the temps are high.
Check out some fun water aerobic exercises on our Pinterest Exercise Board and start movin' today!
ABC7 News -- Up Close and Personal

Crab Dinner high bidder, John Gardella (right, in hat), enjoys his behind the scenes tour with Dan Ashley and the ABC7 News Team!





Mary Jaber's 10th Anniversary Celebration

Pictured from left: Rodeo C.C. Café Manager, Mary Jaber; MOWSOS C.C. Café Program Specialist, Michelle Gee; MOWSOS Division Manager, Nutrition Services, Sharon Fitzgerald; MOWSOS Executive Director, Elaine Clark; and Federal D. Glover's Senior District V Representative, Vincent Manuel.






If you have suggestions for our newsletter or would like to contribute a quote, photo, or story, please contact:
Leigh Shughrou
Public Affairs Specialist
Meals on Wheels and Senior Outreach Services
925-937-8311 x133
lshughrou@mowsos.org
This institution is an equal opportunity provider and employer.
1300 Civic Drive, Walnut Creek, CA 94596
925-937-8311 mowsos.org