WELCOME NEW VOLUNTEERS
Meals on Wheels
John Antczak
Mike Boltz
Tony de Grassi
Kathleen Farley
Melanie Giedlin
Rick Jackson
Mark Lowery
Alyssa Porras
Theresa Runyon
Robert Scrosati
Rosemarie Scrosati
Dave Silveira
Wanda Silveira
Friendly Visitors
Colette Bujanda
Kathy Campos
Jean Chamberlin
Donna Milette
Jessica Peinado
Betty Tain
Neil Wilson
Office
Annie Tjio
WORDS WE
LIVE BY
"I always wondered about Tai Chi. I would see the seniors in the park doing these graceful and flowing movements, and I became interested since it is part of my heritage. Also, I heard that it is really good for your balance and lately, I have been having problems with my balance."
Jim Wong when asked why he takes Tai Chi
Fall Prevention Coalition Meeting
Tuesday, February 17th
9:00am-11:00am
Guest speaker,
Katharina Dress, MA
"Heart to Heart Conversations about the Challenges of Aging"
Pleasant Hill Community Center
320 Civic Dr.
Pleasant Hill
2015 Fall Prevention Coalition Meeting Schedule
~~
An Elderly Wish Foundation presents
Heart to Hear Ball
"Wishes are Magical"
Fundraiser
Saturday, February 21st
5:30pm-11:00pm
Lone Tree Golf & Event Center
4800 golf Course Road, Antioch
~~
Mt. Diablo Center for Adult Day Health Care
40th Annual Crab Feed
Saturday, February 21st
6:00pm
Pleasant Hill Senior Center
233 Gregory Lane
~~
SHARE Meeting
Wednesday, March 11th
All County Day
9:00am - 11:00am
Shadelands Arts Center
111 North Wiget Lane, Walnut Creek
~~
East Bay Senior Resource Expo
Friday, March 20th
9:00am - 2:00pm
Crowne Plaza Hotel
45 John Glenn Drive, Concord
~~
Rotary HOME Team
Saturday, March 28th
FREE home maintenance for seniors unable to perform basic household repairs
Click here for details
~~
10th Annual
Living Better After 50
Workshops
Saturday, April 18th
8:45am - 3:15pm
Pittsburg Adult Education Center
Available Resources
Taxes Done Right!
EarnIt, KeepIt, $aveIt!
Free tax service you can trust.
Click here for details and for Contra Costa locations.
~~
Elder Mediation
Conflict Resolution Programs
925-349-7344
The 24th Annual Crab Dinner is behind us - thank you for supporting us by donating, sponsoring, eating, and volunteering! The event was a success and proceeds will help us serve over 5,200 clients this year.
The Crab Dinner allows us to spotlight the need for feeding and caring for the elderly in our community. Nearly 16,000 seniors in Contra Costa County live on the edge, not knowing where their next meal will come from, how to pay for their medications, or whether or not they can pay their rent. As we move into the spring season, consider ways you can bring a little sunshine to your elderly neighbor, friend, or family member.
Next month is March For Meals, a national celebration that mobilizes hundreds of Meals on Wheels programs across the country. Contra Costa County mayors and government representatives will help us deliver meals to seniors. Look for their stories in the coming month and remember to thank those who support seniors in our area.
Sincerely,
24th Annual Crab Dinner--
A Huge Success!
More than 400 people gathered at Centre Concord for the 24th Annual Crab Dinner to benefit Meals on Wheels and Senior Outreach Services. "We raised more than $62,000, which will be used for direct client services," says Elaine Clark, Executive Director.
"The Kensington, Tampico Terrace, and Umpqua Bank were top level sponsors. Brightstar, Dynamic Office & Accounting Solutions,
Grace Healthcare of Pleasant Hill, Home Life Senior Care, and Dave & Sharon McCosker also sponsored the event. We can't thank them enough for their generous support!" says Clark.
Carol Gilliland, Executive Chef of A Loveable Feast, and her crew donated their time and all of the amazing food. "Carol's generosity was so appreciated. The delicious food, prepared and managed by a professional catering company, made a huge difference," says Carol Louisell, Director of Community Engagement.
The Crew from A Loveable Feast: Carol Gilliland, Owner (on knee, left). In alphabetical order: Karolyn Collini, Jan Crow, Tommy Crow, Allson Gash, Christine Oldfather, Jenn O'Neal, and Montana Turchet.
"We had a great time. The event was so well organized, and the food was exceptional," says Ken Carlson, Mayor of Pleasant Hill. "It was a great event and I was pleased to attend."
Also present at the event were Assemblymember Jim Frazier, Assemblymember Susan Bonilla's Office, and the Mayor of Concord, Tim Grayson, who gave a heartfelt invocation and welcomed the crowd!
Thanks to the nearly 90 volunteers from Wells Fargo Bank, Rotary of Antioch, Saint Matthew Lutheran Church, and many individuals. As always, volunteers play a critical role in our success.
View a short video clip from the Crab Dinner here!
"Blossoms for Barbara" ...and MOW clients!


When Barbara Manss passed away in November of 2011, her daughter Linda Manss Karp wanted to do something special in her memory. Linda is a member of the Clayton Valley Garden Club and came up with the idea of "Blossoms for Barbara" - spreading a little joy with "flowering tokens of love and support."

For the fourth year, the festively decorated plants were delivered to shut-in recipients of Meals on Wheels in the Contra Costa County area. Sharon Fitzgerald, Meals on Wheels Service's Manager says "It's such a lovely and generous offering to our clients. It really puts a smile on their faces!"

According to Linda, "It's unimaginable how much joy receiving these little plants brings. I know my dear mother is looking down so happy and proud. If she was here, she would be helping me. I miss her dearly."
A Successful Family Caregiver Workshop
On January 15th, Rhonda Dietsch, Home Care
Sue Fordon, Community Education Representative, Hospice of the East Bay
Referral Service's Coordinator, held a free informative workshop for unpaid family/friend homecare providers.
"The caregiver workshops are offered to those caring for loved ones aged 60 or older at home," says Dietsch." "Participants learn about valuable resources and techniques to make the job a little easier." "For example, the use of a gait belt is one of many transfer tools that can be used to help keep you and your loved one safe!"
Heather Gray, Family Support Coordinator, Alzheimer's Association
"The family caregiver workshop I attended was a huge benefit to me and my family," says a recent workshop attendee. "We struggled with things from how to help get Mom more mobile and how to manage some of the stress involved with the day-to-day care. I highly recommend this workshop to anyone caring for a family member or friend."
Guest speakers at each workshop are very knowledgeable and provide answers to many caregiving questions specific to individual needs. And, a certified nursing assistant and home health aide assist in explaining and demonstrating "Lift and Transfer" techniques at each workshop.
Click here to see a short video clip from the workshop.
Reserve your space for the next workshop on March 12th.
The Seemingly Impossible Becomes Possible
Jean is 64 years old and lives in Oakley. She enjoys being as independent as possible, but with congestive heart failure, recurrent pneumonia, diabetes, and asthma, it's not easy.
Jean was immediately placed with Meals on Wheels, but after she suffered a fall in her kitchen, she was referred to the Fall Prevention Service. "We discovered that she was at high risk for falls, scoring only 14 on our Fall Risk
Jean (left) and Alayne Balke.
questionnaire," says Alayne Balke, Fall Prevention Service's Manager. "Our occupational therapist visited her and made several recommendations for safety in her home including two grab bars and a toilet seat riser. We also provided her with a fire extinguisher and CO2 alarm to increase her safety."
"Additionally, our In-Home Exercise Program has greatly benefitted Jean," says Balke. "Our physical therapist met with her to conduct the balance testing and assign the exercise routine. At the beginning of the program she was only able to do six of the thirteen exercises. By the end of the ten weeks, she was able to do all thirteen and told the nursing student that her gait was much improved."
Jean is now safe to drive and able to get in and out of a car more easily. She can also use her walker down her wheelchair ramps without assistance.
For more information, please contact Alayne Balke at abalke@mowsos.org or 925-937-8311.
Recycling Program at Walnut Creek C.C. Café
With help from Republic Services, the Walnut Creek C.C. Café is now "green."
Rather than go to the landfill, food waste is sent to the East Bay Management Utilities District's (EBMUD's) waste water facility in Oakland where a process known "anaerobic digestion" turns the food into methane gas. The gas is then burned to generate "green" electricity which powers the facility.
"We conduct waste assessments at restaurants, schools, and food establishments to identify recycling
and garbage needs," says Kimberly Lam, Recycling Coordinator at Republic Services.
Francisco Delgado, C.C. Café Service's Manager, was happy to begin the program, and hopes to duplicate the process at other C.C. Cafés in Contra Costa County. "It has been very successful so far," says Delgado. "Our diners are happy to take a few extra steps when they complete their meal, especially knowing that it benefits the earth!"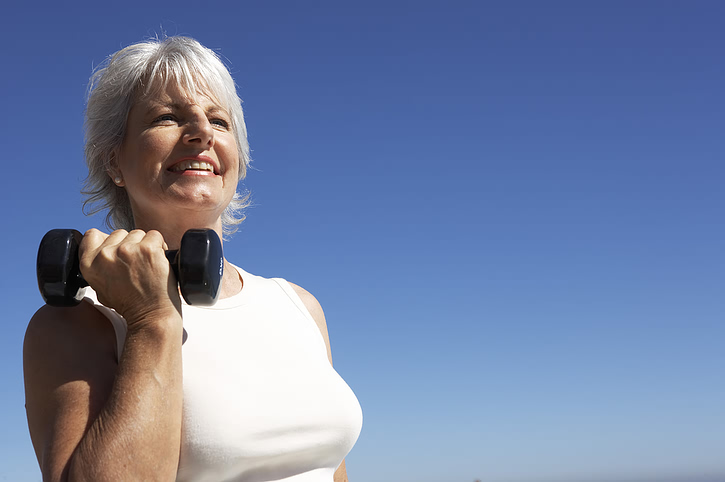 Four Simple Ways to Boost Your Energy
Do you sometimes feel like the Energizer Bunny when his battery runs low? You might start the day strong, but by midafternoon, you can't quite keep going and going.
Fatigue afflicts everyone at one time or another. Assuming your doctor has ruled out serious medical causes, there are a few basic steps you can take to "recharge your batteries."
Pace yourself
Take a nap or a walk
Skip most supplements
Fuel up wisely
For full Harvard Medical School HEALTHbeat, click here.
Bidding on auction items was great fun!




From left --Assemblymember, Jim Frazier with MOWSOS Executive Director, Elaine Clark;
Deborah Toth, C.E.O, Rehabilitation Services of Northern California; and Shirley Krohn, California Senior Legislator.




MOWSOS Board Members Linda Weihofen (left) and Lauren Smykowski.




From left -- Director of Community Engagement, Carol Louisell, Bob Fairbanks and Diane Fairbanks, volunteers extraordinaire.




MOWSOS Chief Operations Officer, Ana Cardenas (left) and MOWSOS Client Intake/Receptionist, Nelly Salgado.

Auctioneer, Damon Casatico and MOWSOS Executive Director, Elaine Clark.
If you have suggestions for our newsletter or would like to contribute a quote, photo, or story, please contact:
Leigh Shughrou
Public Affairs Specialist

Meals on Wheels and Senior Outreach Services
925-937-8311 x133
lshughrou@mowsos.org





1300 Civic Drive, Walnut Creek, CA 94596

925-937-8311 mowsos.org