Moving around this summer? Looking to sublet a room in your apartment? Need a room for the summer? Here is what you need to know about subletting:
Consult your lease first. Know the expectations of your landlord regarding subletting and if any fees apply. Be sure to get this in writing (NOT e-mail).
Consult with your roommates. If you openly communicate with them, the process will be easier.
Create an agreement o

nce a suitable roommate is found. Discuss

financial obligations, apartment rules, etc.

Be mindful of your trash. If you are moving out,

leave the room clean and sanitary.
Finding a Room
Determine your needs (location, price, number of roommates, etc.) up-front!

Create a profile in our database. Use the Advanced Search feature to find suitable options. Focus on the 'Roommates' tab.
Ask around! Word of mouth is very effective!
Come join us in cleaning up the neighborhood
Monday, April 15th or Sunday, April 21st.
Study Tips
Final exams...everybody's favorite time of the year is right around the corner! This is a frustrating and stressful time, but it doesn't have to be! Here are some tips to survive finals week:
Plan your time effectively: Know when your finals are and which are going to require the most studying. Set up a schedule and get those pesky assignments out of the way before the last minute!
Find a sweet study spot! Campus has tons of places to study. The library is open 24/7 with reservable study rooms. Curry Student Center and the dining halls are great options with great food! If you prefer a more solitary location, don't forget your own room! Outside studying can be great, especially if the weather improves like Centennial or Krentzman Quad, West Newton Street Park or the plaza outside the Christian Science Center. Wherever you study, make sure you won't be distracted!
Treat yourself well: Sleep well, not only the night before your exams, but in the days and weeks leading up to them. Avoid foods that are high in fats or sugars, and stick to fruits and vegetables. Make sure you take time to relax, too. Go to dinner and a movie, or volunteer at one of our upcoming events!
Now that the snow has melted and it's getting warmer, revive that fading tan from Spring Break.
Click on the headers
below for more information!
Boston's popular bike sharing system will be relaunching soon. Keep an eye out for their bike stations, and take a ride through the local neighborhoods! 24 hour passes are only $5. (

On campus stations are located @ Ruggles Station and in North Lot.)
Boston Marathon:
A Boston tradition, the Marathon has been around for 117 years. After helping at Breakfast Club, head down to Copley to welcome all of the runners back after their run from Hopkinton on April 15th.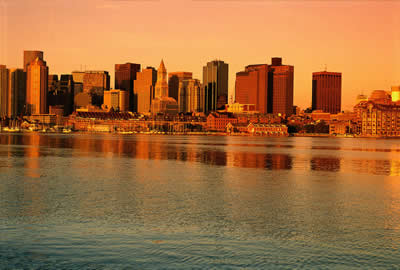 On April 20th, take a boat out to Spectacle Island and help clean up the island for the summer season! Its free to help, but reservations are required.
SAFEnet ADVISORY
Summer is right around the corner!
Don't let theft sour your mood. Keep these tips in mind as you prepare for finals.
Don't leave laptops, backpacks or phones unattended in the library, food court, quad or classroom.
Always secure your belongings and take them with you wherever you go.
Don't assume unknown table neighbors will watch your things while you leave, even for a few minutes.
Apply for a STOP THEFT laptop plate at NUPD on 716 Columbus. This program makes it easier to locate stolen devices.
Keep belongings close to you when studying. Don't leave your phone or valuables on the table for pickpockets.
NUPD: 617.373.2121
Emergency: 911
Public Safety "Your safety is our reward"
Keep updated about events on campus! Follow:
Interested in gaining leadership skills? Want to work with international students?
Apply to be an ISSI Student Leader!
Student leaders assist with orientation programs and activities for international students. Apply
here
by April 5th!
A
lert
the
City of Boston toneighborhood issues such as potholes, damaged signs, and graffiti by downloading the Citizen's Connect app:
Click here for more info.
Conduct Corner
With warm weather right around the corner, keep these responsible neighbor tips in mind:
Avoid roof deck gatherings. Most decks aren't built to support crowds and you risk injury and consequences with your landlord if your lease prohibits roof access.
Quiet hours in Boston are 11pm to 7am. Be considerate of your neighbors and avoid a noise citation.
Be mindful of noise traveling through open windows. Respect your neighbors and stick to a reasonable volume.
Secure your windows every time you leave your apartment to prevent break-ins.
NO open containers of alcohol outside, even if you are 21. This is illegal in Massachusetts.
Clean up after outdoor activities.
Treat your neighbors how you would want to be treated.
Ask Roaming Husky
Dear Roaming Husky,
I'm moving off campus for the first time in September, but I need to move out of my dorm and fly home April 26th! Where do I put all my stuff for four months?
Dear Pack Rat ,
With so many students on co-op, study abroad and leaving for summer every year, there are tons of local moving and storage companies. Our
website
has a list of student-friendly services that offer rates for summer and semester-long storage. Some companies also offer free boxes and curbside pick-up/drop-off. Don't delay! Many students are in the same position as you and storage spots will run out fast!
-Your Roaming Husky
Baseball vs Hofstra

Apr 5-7 @ 3p,1p,12p

Women's Rowing




vs Syracuse




Apr 6 @TBA

B

aseball vs Harvard Apr 10 @ 3pm

Men's Rowing vs BU Apr 13 @ 7am

Lacrosse vs Pittsburgh Apr 13 @ 7pm

Women's Rowing




vs Knecht Cup

Apr 14@TBA

Baseball vs Georgia

Apr 26-28 @3p,1p,12p

Women's Rowing vs. BC

Apr 28 @ TBA

Ba

seball Beanpot Apr 29 @ TBA