Staying in town for Spring Break? There's lots to do!
College Nights @ Frog Pond

Skate for cheap on Tuesday nights from
6-9pm;
admission with a college ID is reduced to
$2
, plus rental fees if you don't have your own skates. Bring your sweetheart or skate with friends! For more info
click here
!
Open Night @ the BU Observatory
If you don't mind trucking over to BU, you'll be rewarded with a nice view! Check out the stars with binoculars and telescopes, and learn about the sky above us! Free and open to the public,
Wednesday nights at 7:30
, at 725 Comm. Ave.
C
lick here!
Free Admission @ the Institute of Contemporary Art
Check out one of Boston's best modern art collections without spending a dime!
Thursday nights from 5-9pm
are free admission for all, so get cultured without the cash!
Click here for details
!
Dance Friday
Want to boogie down on a Friday night?! Dance barefoot at the First Parish Unitarian Universalist in Cambridge.Whether you're alone, with a partner or a group, it's sure to be a great time!
Fridays from 8:30pm to midnight
an electric mix of music will be playing, recommended donation of $10-15. Learn more
here

!
Dinner & Discussion
Interested? Click on the image above to sign up!
Our apartment database just got a makeover! With a focus on mobile access, a cleaner design and a smarter search tool, the new database will make your apartment search process easier!
Trying to balance your money along with school, a job and your social life?
Check out Mint, a site that organizes your spending into categories like rent, bills and food, to make life on a college budget easier. Click below to download!
Other tips for saving money:
Know the difference between luxuries and necessities.
When going out, take a certain amount of money for the night and spend only that. Don't leave a tab open on your card.
Drive a car to coop? Check out GasPriceWatch.com for the cheapest gas in your area.
Cut out name brand products and buy generic for paper towels, toilet paper, etc.
Unplug appliances you aren't using; hairdryers, coffee pots and phone chargers still use electricity even if they aren't turned on.
Spring Cleaning...Inside AND Outside!
Spring will be in Boston soon enough! That means fun walks outside, along with a view of the trash that has been hiding under our winter snow.
Fear not, you can do something about this!
Volunteer for NU's Neighbor to Neighbor and our Breakfast Club. Both are great ways to get involved in the community and do some spring cleaning!
The Breakfast Club will be meeting @ noon on both Sunday, March 17 and 24 in Mission Hill
@ corner of St. Alphonsus and Calumet St. and in the Fenway @ corner of Forsyth and Hemenway St. We pick up trash for an hour and treat you to breakfast after! Both events are a great way to give back to your community. RSVP to CA@neu.edu or just meet us there!
Neighbor to Neighbor will be held on Saturday, April 6th. Help our neighbors with spring cleaning, raking leaves, weeding flower beds and planting new plants! Click on the image above to sign up!
In winning rugby's ultimate prize, François not only helped put South Africa back on the sporting map, he was also named 'Newsmaker of the Year'. He is his country's most celebrated icon after Nelson Mandela. Tickets on sale through
myNEU
.
Leaving for Break?

Don't forget to lock up! Secure windows and doors, turn off appliances and let your neighbor know you're leaving.
Spring Break Safety Alert from Boston Police!
Improve your marketability with a summer internship! Career Services will be offering internship advice on
Monday, March 11, from 12-1PM
. Click
here
for more information.
The BIG GAME!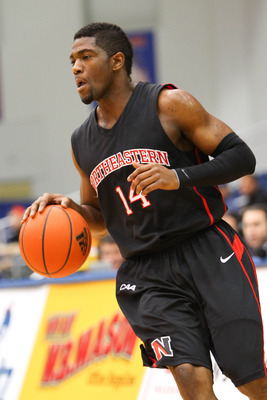 Support your Huskies as they take on Old Dominion in their last home
game!
As the #1 seed in the CAA Men's Basketball tournament for the first time, the team needs your support before they hit the road!
Get your tickets on
MyNEU
!
Enjoy fine dining without breaking the bank! With over 200 local restaurants participating in this Boston tradition, you're sure to find a meal that will satisfy your taste buds and your wallet.
Click here for details!

Conduct Corner
Healthy relationships contribute to our overall well-being. It is important to respect and value the physical, intellectual, emotional, and sexual boundaries of others. What can we all do to reduce sexual violence on campus? Contemplate these statistics:
1 in 4 college-aged women report experiences that meet the legal definitions of rape or attempted rape
80-90% of sexual assaults are perpetrated by individuals known to the survivor
Recent studies show that survivors of rape knew their attackers as

Classmates(35.5%)

Friends (34.2%)

Partners (23.7%)

Acquaintances(2.6%)
Ask Roaming Husky
My friends and I have found an apartment we're interested in, but we're confused by our lease! I'm not sure if terms in the lease conflict with other rules in the addendum. Can you help?
-Legally Confused
Dear Legally Confused,
We're happy to review the lease with you! Before you sign, it's important to understand all of the rules and expectations stipulated in your lease. Some landlords also include an addendum with additional rules, beyond the lease. Schedule a time to discuss your lease with us and get your questions answered!
-Your Roaming Husky
SAFEnet ADVISORY
With warm weather around the corner, Boston's cyclists will be out in full force. Consider these safety tips when you hop on your bike!
Lock up your bike with a chain and U-lock. Most stolen bikes were only secured with a chain, don't become a victim!
Keep records of your bike's serial number, its description and cost. Save these in a safe spot.
Register your bike for $5 with NUPD at 716 Columbus Ave.
Wear reflective clothing at night to alert drivers.
NEVER lock your bike to handrails on building steps or ramps! Pedestrians need clear walkways.
NUPD: 617.373.2121 Emergency: 911