To Renew or Move On?

Soon enough your landlord will ask if you intend to renew your lease for September 2013. Discuss this now with your roommates and weigh the pros and cons of renewing your lease.
To renew:
To Move On:
For questions about renewing your lease or searching for a new apartment, contact us!
With finals just around the corner, roommates, thin walls and the comforts of home can be distracting. We suggest these great study spots, tips and tricks.
Studying in a group?

B

ook rooms and spaces in Snell Library.
The Curry Student Center is open until 2am nightly through finals week. With plenty of seating and the new food court, it's a great spot when the library is too crowded.
Rebecca's Cafe is open for study after hours.
A Late Night Shuttle departs every half hour from Snell Library and the NUPD station outside Ruggles Station from 7pm to dawn. Students living within 1.5 miles of campus can grab a safe ride home.
Take a 15 minute break every two hours of studying, and change your location. Breaking the monotony= more effective studying.
Don't cram! Spread studying over several days and alternate topics to avoid burn out.
Eat healthy snacks like veggies and dip and fruit or crackers. Avoid a sugar rush from junk foods that only leave you exhausted!
Button up Your Apartment!
Leaving town for the holidays? Remember these tips before you go!
Clean out the fridge. Don't come back to a fridge full of spoiled food!
Take out the trash. Garbage left behind will lead to serious odors, rotting and unwanted pests.
Do your dishes. Don't attract bugs or vermin.
Unplug appliances and electronics. Keep your electricity bill down while you are away.
Lock all windows and doors. If you have sliding doors, place a wooden rod in the track to prevent break ins.
Water your plants! And toss your live Christmas tree to avoid a fire hazard.
Pay your bills to avoid late fees.
Reload your CharlieCard so you have train or bus fare when you return.
Trees along the streets and in the squares are lit; the holiday season is upon us and there are lots of great things to do in and around Boston.

Tuesday nights 5:00 pm - 9:00 pm.
$2 admission for skating.
Rental not included.
Now - January 1. Discount tickets for performances throughout the city.
December 8 & 9. 41 Berkeley St
First Night
:

December 31. Bring in the New Year with performances and events around the city and fireworks at midnight.
Good to Know About Snow
Winter is coming! Follow these fast facts when the weather puts the NOW in SNOW:
DO:
Remove snow from sidewalks in front of your property within three hours of snowfall ending to avoid fines.
Put trash items out for collection. Collection is rarely canceled (only in the event of extreme storms).
Clear fire hydrants and storm drains in your area.
Follow all parking regulations (and make your resident parking sticker visible within 24 hours of a storm).
Call the Mayor's 24-hour hotline with questions or for updates at (617) 635-4500.
DON'T:
Place trash items behind snowbanks, rather, clear an area at the curb or place containers in front of snow banks.
Use ovens as a source of heat. This is dangerous and inefficient. Contact your landlord if your apartment has heating issues.
Leave snow/ice on stairs or fire escapes. Clear all means of egress after the snow stops.
Click here for the City's snow removal guide.
Should I Call for Help?
Have you ever ended a night early to tend to a friend who has had too much to drink, or wondered if you should call for help?
You're not alone! Learn more about how to protect yourself and your friends here!
The holiday season brings happiness, joy & distractions. Ensure a safe and secure holiday season.
At Work or School:
Secure your work area when left unattended for even a short time. Don't invite thieves.
In your Apartment:
Secure your apartment whenever you leave. Don't leave gifts or valuables in plain view of windows.
Before Traveling:
Hold your mail, consider timers for interior lights and arrange for snow to be shoveled. If things pile up it's a sure sign that no one is home. Secure windows with riser restrictors for added security.
While Out of the House:
Carry your wallet or purse close to your body in a front pocket or inside your coat. Don't leave items unsecured or visible inside your car.
Be Proactive:
Create or update your inventory of personal property. Take photos, list descriptions and serial numbers of TVs, game consoles, etc. Contact NUPD at 617.373.2696 for more crime prevention information.
"Your Safety is Our Reward"
Thank You!

For a successful 'Breakfast Club' season! 147 volunteers collected 58 bags of trash in Fenway and Mission Hill throughout the Fall. Your efforts not only helped clean the streets, but assisted in building better relations between residents and students. Thank you! Stay tuned for more 'Breakfast Club' this Spring!
Need to Sublet?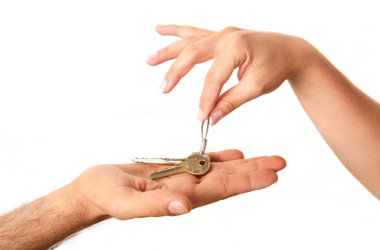 NU's
Off Campus Housing Database
is a great tool to find roommates or sublets for Spring semester. Find listings for students by students and secure housing before the eleventh hour!
What's Your Next Move?
Know where you're living next year? Come to 'Should I Stay or Should I Go?' on Monday Dec 3 at 7pm in 135 Shillman; hear about both on and off campus timelines to plan your next housing move.
New Print Stations in CSC!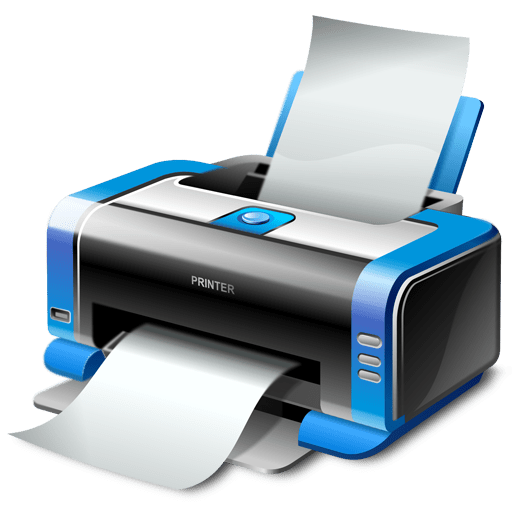 You can now pick up print jobs from stations on the ground, first and third floors of the Curry Student Center! Avoid long lines and unnecessary trips to the library!
Try the NEW mTicket!
Buy a Commuter Rail ticket anywhere, anytime in seconds. Never wait in line or lose your ticket again.
Ask Roaming Husky
I'm leaving town for co-op and trying to sublet my apartment for Spring semester. My landlord is trying to charge me a $300 sublease fee! Is this allowed?
-Swindled
Swindled,
It is at the landlord's discretion to permit or prohibit a tenant from subletting, and these permissions should be stated in your lease. Landlords may charge a sublease fee if it is written into your lease.
Check your lease
to see if you are allowed to sublet and if there is a fee for doing so. In the future, discuss subletting with your landlord before signing a lease so you are aware of any conditions. Learn more about subletting
here
or from
Boston's Good Neighbor Handbook.
Take a Break!
Give yourself a break between study sessions with these campus events.
Guided Meditation- Sacred Space, 200 Ell Hall.
Dec 3 & 10 @ 12:30pm
Caribbean Delight- Free food tasting, CSC Indoor Quad.
Dec 4 @ 6-8pm
Take a Break- Coffee, snacks & movies! Social Justice Resource Center.
Dec 5 @ 4-10pm
Kwanzaa Celebration- African American Institute, WVGF.
Dec 7 @ 5-8pm
Laughter Meditation- Sacred Space, 200 Ell Hall.
Dec 7 @ 12:30pm
See Campus Calendar
here
.
Cheer on your Huskies this December!
Women's Hockey vs UMASS
Women's Hockey vs
New Hampshire
Men's Basketball vs UMASS
Women's Basketball vs Holy Cross
Women's Hockey vs Dartmouth
Men's Basketball vs


La Salle

Men's Basketball vs
UNC Asheville