One of the most important aspects of off-campus living is your relationship with your landlord. While some students tell horror stories about 'dealing with the landlord', the key to success is establishing communication early, knowing your responsibilities, and asserting your rights.
It's not too late to establish a strong relationship with your landlord. Make sure that all communication with your landlord is respectful and productive. Use the phone whenever possible, don't rely on impersonal emails.
Know Your Responsibilities
Do you know what's in your lease? One thing that will lead to poor relations with your landlord is not knowing what you are responsible for, per your lease. Pay your rent on time, keep noise down and take care of the property. If you ever need assistance with your lease, stop by our office in 226 Curry Student Center! Check the City's Good Neighbor Handbook for more about tenant responsibilities.
If you feel your tenant rights are not being honored, it is crucial that you address the situation with your landlord. Again, approach the situation respectfully, productively, and most important, confidently! Learn more in our Guide to Living Off Campus.
Going away for Thanksgiving or December break? Break-ins typically increase when tenants go away. Protect yourself and your property.
Make sure all windows and doors are locked.

If you have a slider door, place a wooden rod in the track so that it cannot be opened from the outside.

Never buzz in someone you don't know.

Don't allow strangers to follow you into your building.

Do not leave valuables lying around. Keep very important items locked or stored away, or take them with you.

Keep blinds shut so passers-by can't see valuables.

Keep a light or radio on when you're away. Burglars will not try to enter if they think someone is home.
Meet Your Neighbors!
Come out and clean up Mission Hill with your fellow Huskies for the last Breakfast Club of the semester. Volunteers will meet at the corner of St Alphonsus and Calumet on
Sunday, November 4 at noon.
Stick around after the cleanup for free breakfast at Mike's Donuts and meet some of your neighbors! Student organizations are welcome! RSVP to CA@neu.edu.
All About Sublets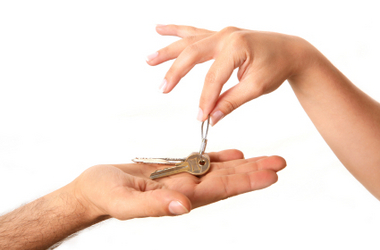 If you need a sublet yourself, visit the "Roommates" section of the database; click the "Have a Place" option to find students who are renting a room next semester. Learn about the terms of the lease, see photographs & features of the property and contact the student listing the property. For questions, email
offcampus@neu.edu
or visit us in 226 CSC.
Learn more about international co-op, study abroad, dialogues and many other programs Northeastern offers to broaden your horizons.
Click here
for a full schedule of events!
NUPD has two new crime prevention programs to protect your laptops and bicycles.
STOP THEFT
Register your laptop with STOP THEFT and NUPD to greatly reduce the chances of your laptop getting stolen. A serial number will be assigned to your device so that STOP THEFT and NUPD can track the whereabouts of your laptop if it goes missing. Registration is just $5, lasts a lifetime and is transferable when you upgrade your device.
Bike Registration
Registering your bike with NUPD is quick, easy and only $5. If your bike is ever stolen, police will already have your bike's make, model and serial number on file to ensure you will be contacted if it is recovered. You can find great discounts on locks and chains at local bike retailers as well. Don't wait until it's too late to protect your bike!
Visit NUPD for more information or call 617-373-2696.
"Your Safety Is Our Reward"
Discount T-Pass
Get a Spring Semester T pass at an 11% discount! Order online now through NUPay. Deadline is November 30 at 3pm.
Election day is Tuesday, November 6. If you are a Massachusetts voter, click here to find your polling center.
Keep up on events and news in your community. Pick up a copy of the local news in your neighborhood or click on the logos below to visit online.
-------------------------------
"Like" us on Facebook!
Our new page is live!
Click here to "like" us
and keep up to date with neighborhood news, off campus events, deals and more! Connecting campus to community has never been easier.
Ask Roaming Husky
Dear Roaming Husky,

After living in my new apartment for 2 months now, there are a few problems my landlord has offered to fix, but has not followed through on. How can I make sure my landlord repairs my apartment?
Sincerely,
Lou Segusi
Dear Lou Segusi,
It's important that you follow up conversations with your landlord in writing. Keeping a record of what your landlord has agreed to fix can help keep both parties on the same page. You can also complete our
apartment condition checklist
, and share a copy with your landlord so you both are aware of the apartment's condition.
If problems persist, you can contact the Inspectional Services Department (ISD) at
617.635.5300
. This city agency will conduct a free inspection of your property and set a deadline for your landlord to address any code issues. For more tips on dealing with your landlord,
click here.
-Your Roaming Husky
Did YOU Know?

Not getting adequate sleep can affect one's academics, memory, mood and even muscle development and growth. Check out this month's
Husky Headlines
from OPEN to see how Marijuana and Alcohol effect sleep and how you can develop a better bedtime routine!
Cheer on your Huskies this November!
Men's Hockey vs Merrimack

Women's Hockey vs Connecticut

Men's Basketball vs Bosto

n University

Men's Basketball vs Princeton
Women's Hockey vs Boston College
Men's Basketball vs Vermont
Women's Basketball vs Boston University
Women's Basketball vs Dartmouth

Women's Hockey vs Harvard

Men's Basketball vs Maine
Use your Charlie Card at local restaurants and businesses to take advantage of some great deals!