June 2009 - Table of Contents

2009 Board of Directors
PRESIDENT:



Hélèna Katz

Media, Northwest Territories



VICE-PRESIDENT:

Judy Hammond
judy@clearcommunications.ca


CLEAR Communications, Conference Co-Chair



TREASURER:

Ted Flett


SECRETARY:

Irene Knight
iknight@cntower.ca
CN Tower

PROFESSIONAL DEVELOPMENT:

Sandra Phinney
s.phinney@ns.sympatico.ca
Media, Nova Scotia Chapter Chair

INDUSTRY MEMBERSHIP CHAIR:

Liz Fleming
lizfleming@softhome.net


Media, Ontario



MEDIA MEMBERSHIP CHAIR:

Josephine Matyas
jmatyas@sympatico.ca


Media, Ontario



NOMINATIONS COMMITTEE CHAIR:

Dale Dunlop
maritexp@ns.sympatico.ca


Media, Nova Scotia



CONFERENCE CO-CHAIR:

Joanne Sasvari
joannesasvari@hotmail.com
Media, B.C. Chapter Chair



DIRECTORS:



Margaret Mackenzie
margaret.mackenzie@gnb.ca
New Brunswick Tourism

Ursula Maxwell-Lewis
utravel@shaw.ca
Media, British Columbia

Jessica Harcombe Flemings
jessica@bellstar.ca
Bellstar Hotels & Resorts
Alberta Chapter Co-Chair

New Members

No new members at this time
Contributors to this issue


Lola Brown

Gary Crallé

Jerry Grymek

Jessica Harcombe Fleming

Hélèna Katz

Mike Keenan

Sana Keller

Josephine Matyas

Julie Ovenell-Carter

Kate Pocock

Sandra Phinney

Marty Rice

Joanne Sasvari


Greetings!
In true travel journalist style, I am writing this intro note from row 15 (the centre seat, I am sorry to say) at 25,000-feet, en route from Calgary to Toronto. You know what they say: "gotta work when the opportunity presents itself."
I find that time in airport departure lounges, on flights and on trains, is well used to review and label photographs, sort information gathered on media trips and - if I am especially inspired - start the writing process.
It's also a great opportunity to assemble and edit the monthly issue of
TMAC Travels
. Just a heads-up for all of our keen contributors (keep those newsy tidbits coming!) - the deadline for submissions has been moved up from the 7th of the month to the 1st of the month.
Thanks for writing,
President's Report

HELP! Volunteers needed!

I still remember the moment when I was conscripted to be the founding chair of TMAC's professional development committee. During the AGM in Quebec City, I raced over to the microphone and presented a motion that we needed a PD committee to develop a wide range of workshops for our annual conference. Other members thought it was a good idea. Then Anne Martin stood up. She insisted that the motion include an extra sentence making me the committee's chair.

The motion passed, but I quietly groused about being "volun-told." Where would I find the time, I wondered. Besides freelancing, I was finishing up the coursework for my Masters degree and had begun working on my thesis. I was also chair of PWAC's Quebec chapter, which I was in the process of rebuilding.

"Anne only did that because she wanted to make sure the committee was set up," someone said, "and she knows you get things done." I recruited a few people and we got to work planning PD sessions for the next conference. It felt good to see how much other TMACers appreciated the work we did. I also learned an important lesson: if something matters to me, I'll find the time to make it happen.

Now we need your help. Please look at this list and decide how you would like to help make things happen:

- The Professional Development Committee is looking for industry and media members to help shape and organize "Wow!" career development sessions for the 2010 Wales conference. They are in particularly dire need for industry members. Time involved is about an hour a week. Contact committee chair Sandra Phinney: s.phinney@ns.sympatico.ca

- The Professional Development Committee needs media and industry members to help find career building topics for the

TMAC Travels

newsletter and experts among our ranks to write them. Contact committee chair Sandra Phinney: s.phinney@ns.sympatico.ca

- The Media Membership Committee needs one or two media members to help review applications to join TMAC or to requalify for membership. Please contact chair Jo Matyas: jmatyas@sympatico.ca

- We also need a couple of volunteers to help develop member benefits. Please contact me, Helena@katzcommunications.ca

Cheers!

- Hélèna Katz, TMAC president
helena@katzcommunications.ca


Chapter News


BRITISH COLUMBIA - Mark your calendars for our upcoming event: "The Next Step," a TMAC discussion and wine tasting.



As we all know, times are tough in the publishing industry, but the B.C. chapter of TMAC has decided that the time for complaining is over. On July 7, we'll be meeting at one of Vancouver's favourite restaurants to enjoy a taste of Tinhorn Creek wines and to discuss how each of us is finding success in this changing media world. We ask members to come prepared with examples of what's working right now so we can all take part in a moderated discussion of "The Next Step." We'll see you on Tuesday, July 7, 5:30 to 8 p.m., at Le Gavroche, 1616 Alberni St., Vancouver (

www.legavroche.ca

). Note that space is limited, so be sure to RSVP to Carla Mont at

Carla.mont@tourismbc.com

. Added bonus: Le Gavroche will be offering a special three-course set menu for $35 for TMACers who want to stay on and experience all this landmark restaurant has to offer. Reservations strongly suggested; call 604-685-3924 to book yours.

- Joanne Sasvari, British Columbia chapter chair
joannesasvari@hotmail.com



ALBERTA - During the month of May, TMAC Alberta's board of directors has been busy clarifying board roles and responsibilities. By developing chapter terms of reference for roles including chapter chair, professional development co-ordinator, Munch & Mingle co-ordinator, archivist, membership co-ordinator, secretary and treasurer, we have taken solid steps to develop long-term chapter structure as we continue to grow.
TMAC Alberta's next Munch & Mingle is currently in the works for late June. Stay tuned for all the exciting details coming to an inbox near you!


The PD committee has been busy brainstorming details of TMAC Alberta's famed Professional Development Weekend (Sunday/Monday). We have our sights set on the Canadian Badlands region this fall and it promises to be filled with exciting learning and adventure experiences. Here is a taste of what is in the works - scouring for dinosaur bones amongst mystical coulees and hoodoos, taking in a stage show or behind-the-scenes tour of an iconic Alberta gem, putting on cowboy duds for a night at a local saloon and broadening our knowledge of agritourism. Registrations will open in July for the not-to-be-missed two-day event.

- Jessica Harcombe Fleming, Alberta chapter chair
Jessicah@bellstar.ca

ONTARIO
- Ontario members do get to go to some interesting places. In March, we enjoyed the elegant and historic St. Lawrence Hall, sponsored by the Grand River Country Marketing Alliance. In April, it was the scenic and rambling Old Mill Inn & Spa sponsored by the Huron Tourism Association. In May, feeling a need for an academic upgrade, we occupied Hart House at the University of Toronto, thanks to the Ontario Culinary Tourism Alliance. And June 23, thanks to our traditional summer sponsor, Ontario Tourism, we will again enjoy a strawberry social at the Ontario Heritage Centre. Our programs run from 5:30 to 7:30 p.m., and other chapter members are most welcome to attend provided that they contact us ahead. Thanks to Jantine Van Kregten for her Herculean efforts - and accomplishments - as M&M chair.
Cognizant that our meetings above seem mainly geared to the GTA, we have decided to run an annual meeting outside of the smog, and have chosen Niagara first. The date is a change: Tuesday, September 15, and we will start at noon to combine some culinary tourism professional development along with our regular M&M later in the day. We are working on special rates for those who wish to stay over as well as possible subsidization and/or transportation opportunities with Via Rail. Stay tuned for the latest information. Thanks here to Sherri Telenko and members of the PD and M&M committees.
We have noticed that a previous newsletter report mysteriously found its way to our chapter section on the TMAC website rather than appearing in the newsletter proper. Sorry about that. We have also noticed that the business reports are not in order and will fix that.

NOVA SCOTIA
- Michelin Guidebooks editor for North America, Gwen Cannon, will be joining Atlantic Canada Green Guide writer Bruce Bishop at his "day job," as Director of the Yarmouth County Museum and Archives (
http://yarmouthcountymuseum.ednet.ns.ca/
) for an official book launch on July 9. AC Green Guide photo contributors Sandra Phinney (TMAC Nova Scotia chapter president) and Pamela Delaney (PWAC) are expected to attend, along with local politicos, tourism officials, and many accommodation providers and restaurateurs from southwest Nova Scotia.
Destination Halifax has entered the world of social media marketing! The "Halifax, Nova Scotia" Facebook page was launched in April and has nearly 14,000 fans already. Become a fan and find out what's happening in Halifax. Also check out "Halifax, Nova Scotia" on Twitter, where
we're talking about the latest in Halifax food, events, vacation ideas and things to do. Social media is a big and scary world, but we're learning as fast as we can. So far, so good!
Shelley Cameron-McCarron is soon to be profiled as a contributor in Best Health, and her six-year-old daughter took the photo of her mother that will be used in the profile! It's in the Cape Breton genes.
The best news is that we are about to form an Atlantic Canada Chapter that will include N.S., P.E.I., N.L. and N.B. Yeah. So next issue, we'll have lots more to crow about.
- Sandra Phinney, Nova Scotia chapter chair
s.phinney@ns.sympatico.ca
Conference Committee Report - Sweet Deals to Wales


THE WORD ON WALES IS . . . CYNHYRFUS*! (*EXCITING.)
We're only about a month away from the launch date for TMAC's 2010 Conference & AGM in Cardiff, Wales, and things are coming together quickly. In fact, this is shaping up to be one of the most exciting - er, "cynhyrfus" - conferences TMAC has ever offered.

In part that's because this conference will offer more "firsts" than any other has done before.

This is, of course, the first opportunity for one of our many international industry members to showcase a destination beyond Canada's borders. It is also the first time industry members, for a nominal fee, will be welcome to join pre-tours. And it is the first time spouses and companions will be welcome to take part in most aspects of the conference.

Now, you might think, with all the great tours, events, airfare, hotels and passport requirement, that this conference will be too rich for your wallet. Not at all.

For one thing, we're offering another first, courtesy of Visit Wales: an extensive airfare discount for all delegates, including our industry members. If you book your flight using Air Canada, you will receive 25 per cent off any advertised fare rate. This is a huge dollar savings for those who are travelling on a budget. And, as an added bonus, companions will also be eligible for the Air Canada discount.

Not only that, but with the generous support of Visit Wales, Air Canada and TMAC, we've worked out some great subsidies that mean this conference will cost you around what it cost to attend the recent conferences in Halifax and Richmond . . . and perhaps even a little bit less. And yes, that includes transportation and accommodation.

Now that's a pretty sweet deal.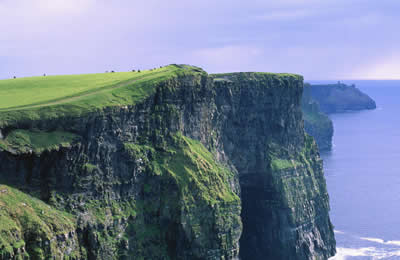 Our hosts at Visit Wales have done a remarkable job of covering all eventualities, from organizing transportation from Heathrow to setting up local tours for golf lovers to finding a charming-but-affordable hotel for delegates on a budget, to making sure we will all be very well fed on cawl, laverbread and a classic castle feast (or two). They've planned an exciting itinerary for us, with lots of live entertainment in beautifully historic venues, as well as our traditional workshops, meetings and other events.

What's more, Visit Wales will welcome delegates on eight to 10 pre-tours in Wales, as well as eight to 10 post-tours in Wales and across the United Kingdom. This means more spaces for more delegates than we've ever had before.

Right now, we're working out the final details on costs, career-building sessions and pre-and-post tours, but we should have everything ready for our July 15 launch. We'll have all those details for you in next month's TMAC Travels newsletter.

In the meantime, keep an eye out for the latest Word on Wales.

- Joanne Sasvari, TMAC conference committee co-chair
joannesasvari@hotmail.com


Member News


A SPRINGTIME BRIDE - That Sam Ion (media member from Ontario) sure knows how to make the best of a destination. On May 8th, Sam walked down the aisle in Jamaica, with adult children in attendance (they made the trek from Australia). Dress shopping assistance provided by our very own Liz Fleming (to quote Liz: "Can you imagine the fun in playing mother of the bride for Sam?!") We all wish Sam and her husband the very best - many years of happiness, love and laughter.



ANOTHER TMAC MEDIA MEMBER STANDS ON THE NATJA AWARDS PODIUM!

- Congratulations to George Burden, from Nova Scotia, who won two merit awards in the recent NATJA competition - one in the cruising category and the other in the family travel category. Both awards were for the same article: "Cruising With Family: Disney Magic" which appeared in the September 2008 edition of the Canadian physician's lifestyle publication Just for Canadian Doctors.



LYNN OGRYZLO SURE IS COOKIN'. . .

- Congratulations are in store for food and wine writer Lynn Ogryzlo on her Canadian bestseller Niagara Cooks, winner of the Best Local Food Cookbook in Canada award by the Gourmand World Cookbook Awards 2008. This prestigious win now qualifies Lynn's book for Best Local Food Cookbook in the World (awards night is July 1 in Paris, France). We're keeping our fingers crossed! Best of luck, Lynn.



TMAC MEMBERS PLACE AT THE SWITZERLAND VALAIS TOURISM AWARDS

- Switzerland Tourism was delighted to announce that Josephine Matyas won first place in the first ever Valais Media Award for her story "Slowly does it through the Alps," published in the

Toronto Star

. Third prize went as well to our own Alex and Judy Eberspaecher for their piece Aletschgletscher published in Forum Magazine.



BOOKS AND WEBSITES . . . SOME MEMBERS KEEP ON GROWING!

- Ron Brown would like to share with TMAC members, news of the publication of his latest book: The Lake Erie Shore; Ontario's Forgotten South Coast, published by Natural Heritage Books, a member of the Dundurn Group. Ron would also like to announce the launch of his first website: www.ronbrown.ca.



NIAGARA PARKS COMMISSION WINS BIG

- The Niagara Parks Commission garnered several awards: The International Association of Amusement Parks and Attractions (IAAPA) Brass Ring Awards (recipient of three first place Brass Ring Awards), the APR Media Ltd. Business of the Year Award, the Ontario Park's Association Protecting Tomorrow Today Award and AccessibleNiagara.com's Breaking the Barrier Awards.



RIVER ROCKS PUBLISHING HAS NEWS

- Elle Andra-Warner's independent publishing and distribution company, River Rocks Publishing, (www.riverrocks.ca) is now an official vendor with the Chapters-Indigo chain. RRP's bestselling book (in second print already) is Life in a Thundering Bay: Voices from Thunder Bay's Past, edited by Tania L. Saj.



DCI NOW REPRESENTING CALIFORNIA

- Development Counsellors International (DCI) announces that the firm has been selected to represent the California Travel and Tourism Commission (CTTC) in the U.S. and Canada, as of July 1. The DCI team will generate media opportunities and leverage national and Canadian media to increase consumer awareness of California's iconic and unique attractions. Info: Karyl Leigh Barnes, karyl.barnes@dc-intl.com or Jayne Lloyd-Jones jayne@spectacularink.com.



YPARTNERSHIP NOW REPRESENTS THE NAPA VALLEY

- Ypartnership now represents The Napa Valley, North America's most legendary and authentic wine region and a world-calibre, year-round vacation destination. Comprised of six distinct communities within a 30-mile stretch of fertile valley, lakes and rivers, each contributes to the classic culinary, cultural and active pursuits experience for which the Napa Valley is most beloved. Bucolic natural beauty, the enjoyment of the senses and the fulfilment of the mind, body and soul meet all who visit. Napa Valley's majestic and abundant nature is oft celebrated as the stage for a great range of pursuits - from lively to historic, sustainable to cultural, on land or on water - and all with an unrivalled genuine quality. For further information, please visit www.LegendaryNapaValley.com. For media visit requests or other support, contact industry member Amanda Drake at Amanda.Drake@ypartnership.com or 407-838-1829.


How-To Articles To Get You Started!


TWITTER IN TRAVEL-LAND: HYPE, HOPE & HOW-TOS
Third of three columns by TMAC media member Julie Ovenell-Carter, www.theseboots.travel

By now I hope I've convinced you of the many personal and professional reasons why you should be using Twitter. Assuming I have, here's some key Twitter etiquette to make sure you are embraced by the Twittersphere.



Five Twitter dos:



#1. Think about your Twitter strategy. What do you want Twitter to do for you? For me, /julieoc is a way for me to kibitz with friends and family and work colleagues. That's it. But /theseboots is meant to advance the reach of my Canada travel blog (www.theseboots.travel), and I choose who to follow accordingly.

#2. Make effective use of the DM (direct message) feature. Like an e-mail, it's a private message, seen only by the person you intended it for. But way faster and more efficient than e-mail. (If you use the @ symbol before the user ID, the message will still be targeted to your intended recipient, but everyone will be able to read it.)

#3. Master the art of communicating effectively in 140 characters. Cut out the extra words, shorten two to 2, lose the punctuation if you have to. Use a URL abbreviator such as tinyurl.com (or HootSuite, which will do it automatically for you) to make a long web address tiny.

#4. Use TwitPic to post pix to Twitter. It's easy and a great value-add, especially for people in the tourism industry.

#5. Make your tweets "must reads." Forward the link to an excellent article about PR trends, or Twitter tips, or an essay about Camus. Retweet (that is, forward) someone else's great tweet - maybe there's a blog post you read that you think your network would be interested in, maybe there's a funny video clip that parodies the airline industry. Make every second or third tweet a value-add.



Five Twitter don'ts:



#1. Don't set up your Twitter account so that people can't follow you without making a special request. It's rude - especially when you've followed someone first and they try to return the compliment - and then have to be screened first. What are you doing on Twitter in the first place if you need to be that private?

#2. Don't bore the world to tears with your every move. It's great that you just landed in Poughkeepsie, but please: keep the banal chatter to a minimum.

#3. Don't be single-minded in your posting. This seems to go against item #5 above, but not really; what I'm saying is don't make EVERY SINGLE post about your blog, or your cat, or your tour company. Sure, it's okay to make those things the majority of your posts, if in fact that's your focus, but make an effort to retweet other people's tweets, or share interesting news that would be of general interest to your network. See #5 above.

Self-promotion is just fine (especially in Canada, where if you don't do it for yourself you can be damn sure no one else will do it for you), but remember: it's never all about you! Don't be that person!

#4. Don't confuse the number of followers you have with an effective network. Many social media pundits feel that having a huge number of followers actually makes it harder to manage Twitter. Others say the bigger your network, the bigger your reach. I manage some accounts with under 200 followers, and some with more than 500, and funnily, they all seem to have found their right level for their intended purpose. Remember: let it grow organically.

Don't push too hard for followers, and follow strategically. Also, there are some services out there that allegedly give you your ranking in the Twittersphere, but I find them suspect, because as an avid Twitter user I know for a fact that just because a person or agency has many followers does not always mean brilliant or useful tweeting. It just means they have many followers and a lot of the ranking services use number of followers as a prime indicator of status/worth. Use them for sure, but take the results with a grain of salt.

#5. Don't forget to have fun. Really. It can be fun if you let it.

This is my list. You'll find 10 zillion other guides by Googling "Twitter tips." If you are interested in reading more about social media - and really, can you afford not to be interested these days? - I can heartily recommend these excellent blogs:

www.chrisbrogan.com
www.readwriteweb.com
www.stoweboyd.com

So jump in! The water's fine! And your homework now is: please follow me at /theseboots and I'll follow back and let's carry on the conversation!


To Market, To Market


NEW COLUMN EXPLORING MARKETS


by TMAC media member, Lola Brown

Here is my second attempt at rounding up "fresh" (don't you just hate that word?) markets. If you have info to share, please do get in touch, lola@lolaaugustine.com. In the meantime, here are five more writing markets to get you sharpening your pencils:

#1. Fodor's guidebooks seeking Puerto Rico experts

Fodor's Travel Publications (www.fodors.com) is revamping its Puerto Rico guide, and is looking for English speaking writers to update and revise. They prefer published writers who live (or are spending a significant amount of time) in Puerto Rico, but would certainly consider new writers who are tapped into the area. Interested writers should e-mail Eric Wechter and tell him all about how well you know Puerto Rico, ewechter@fodors.com.

#2. Bridal Guide

This bimonthly publication is interested in stories on destination wedding and honeymoon type places. They pay US 50 cents per word, and are especially interested in destinations that respect the current economic climate. Many previous stories are published on their website www.bridalguide.com so you can get a good idea of how they like their stories packaged. Travel editor Jenna Mahoney (jmahoney@bridalguide.com) says, "We generally run stories on Mexico, Caribbean and Hawaii every issue so those kinds of pieces need to have more of a hook like: Historical Mexico, Best Beaches Across the Caribbean, Hawaiian Islands for your Personality (a personal favourite), Spend/Splurge Hawaii and the like. Destination features (Thailand, India, etc.) are generally reserved for newsworthy developments and first person experience."

#3. Porthole Cruise Magazine

This bimonthly magazine covers everything and everything in the world of cruises. From travelogues and destination pieces, to family travel stories and stories about psychic cruises, to cruising tips and advice, Porthole Cruise Magazine has it all. The website www.porthole.com has several examples of articles featured in the current issue of the magazine. Pay is 50 cents per word, on publication, and the editorial director is Jeffrey Laign, jlaign@ppigroup.com.

#4. Northwest Palate

Another bimonthly, Northwest Palate is all about food, wine and travel in the Pacific Northwest (Wash., Ore., Idaho and B.C.). Vancouver based TMAC member Diane Selkirk has just finished up her second story for the magazine and says that the editors are really lovely people and a pleasure to work with. Pay is around US 30 cents per word, with (a little) extra for photographs. Editor is Cole Danehower, cole@nwpalate.com, and you can see examples of the kind of places they cover on the Northwest Palate website www.nwpalate.com.

#5. Spa

As well as being a practical listing of spas and services, Spa uses many destination spa pieces and stories about getting away from it all. This title is aimed at affluent, intelligent women aged 27 to 43. Pay is $1 US per word. The editor is Julie Sinclair (editorial@spamagazine.com), and on the magazine's website, www.spamagazine.com, you can actually sneak a peak inside the current issue if you click on the "subscribe digitally" link.


TMAC Travels - Newsletter Submission Guidelines
Submissions should fit into one of the following categories:

MEDIA MEMBER NEWS
Professional news about you: books published, awards won, new markets obtained, positions attained, requests for travel-related information (story-specific requests ONLY), contact/profile information updates/changes.


Social notices about you: weddings, babies, non-industry awards and so on (at the editor's discretion and with a 50-word limit; these must be things directly connected to the member).




NOT allowed

: requests for comps (airfare, accommodation, tickets, etc.), assignment requests, promotion of stories already written.

INDUSTRY MEMBER NEWS
Professional news about you/your company: announcement ONLY of new products, new clients, travel-related info requests, contact/profile updates/changes.


Social notices: as per Media, above.




NOT allowed

: press releases, promotion of anything beyond new products, new clients or awards. (For information on distributing electronic press releases to all media members for a fee of $75, please contact TO Corp at info@travelmedia.ca).

The newsletter also seeks chapter news and info on press trips (short descriptions with dates, rough itineraries, requirements - e.g. assignment letter) as well as tips, news and updates submitted by members.

Items must be sent,

with "TMAC TRAVELS" in the subject line

, to Jo Matyas at jmatyas@sympatico.ca. Items may be edited for length, grammar or clarity. The newsletter will be delivered to members by e-mail by the middle of every month. Material should be sent by the 1st of each month unless the editor gives prior approval (*please note the change to the deadline for submissions).