Groups of three or more people can volunteer at the Tarrant Area Food Bank to earn credit toward Mission Central's food purchases. To learn more, contact Mission Central's Volunteer Coordinator.
August 9
August 13
Fall Kickoff for Tutors at the Hurst Public Library
September 2
Mission Central offices closed for Labor Day
September 19
North Texas Giving Day and Anniversary Open House
A
cargo vehicle
for picking up donations.
A
laminating machine
for laminating up to legal size documents.
Gift cards to Teacher's Tools (or similar) to help purchase materials for the Village Library.
Volunteers to tutor on Tuesdays and Thursdays from 6-7.
Anniversary Open House to coincide with North Texas Giving Day
Ma
rk you
r
calendars for September 19th!
This day will mark the 10th anniversary o
f Mission Central as an independent non-profit. To celebrate, we're inviting everyone to stop by between 7 am and 7 pm to tour the V
illage Pantry and Village Library. We hope to see you then!
September 19th is also North Texas Giving Day. Donations greater than $25 made at www.donorbridgetx.org on that day make Mission Central eligible for bonus and prize funds. Last year, Mission Central raised $8,000 on North Texas Giving Day. This year, we're hoping to double that to $16,000.

Your groceries raise money for Mission Central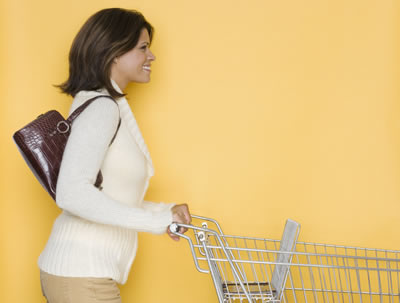 Last year, Mission Central's supporters raised more than $1,200...by doing nothing out of the ordinary. That's right, you can help raise money by doing something you do anyway - shop for groceries.
If you shop at Kroger, Tom Thumb, or Albertson's, you can support Mission Central each time you do your regular grocery shopping. Each store runs their program a bit differently, so please
visit our website
to learn more.
Please note, if you have participated in Kroger's program previously, it has changed. You will need to update your information in order for Mission Central to continue receiving credit.

Mission Central welcomes Village Library Program Specialist
On August 1, Mission Central welcomed Don Moore as our new Village Library Program Specialist.
Don will be working with both the after-school tutoring program and adult education programs on a part-time basis. Over the next few weeks, he will be working closely with the families already involved with the Village Library to assess their adult education needs. Once these needs are identified, he will be working to establish classes to meet those needs. These could range from basic adult education classes to ESL classes to additional GED preparation classes.
Don retired from the Federal Aviation Administration in 2011. Since then, he has been pursuing a degree in math/physics with teaching certification from the University of North Texas. He has been a tutor at the Village Library since 2011, and loves teaching, coaching, and mentoring others.

Mission Central shirts - second chance order!
Earlier this year, we offered Mission Central polo and t-shirts for sale. Many of you missed that order, so we're offering a second chance to get your Mission Central gear.
T-shirts are just $10 and polo shirts (men's or women's sizes) are $30. Orders are due by Tuesday, September 3. To download an order form,
visit our website
.