Giddy Up, a success story...

In 2008 I found myself working for a company that was going broke. I had to venture out on my own to ensure my financial well-being. I started implementing my plan and spoke to the two banks that I had done business with for the past 20 years. They were big banks with no connection or loyalty to me. After numerous road blocks and an insurmountable amount of paperwork, I knew they weren't going to help.
I was introduced to Redstone Bank by Matt Osbourn, who serves on the bank's board of directors. I was approved for the loan that would change my life and help me realize my dreams.
I love banking at Redstone. They know me by name, and they know who I am and what I do. They have supported me financially as well as professionally. It's like banking in a small town but having big city amenities. Everyone is so friendly and pleasant to work with. It's the best experience I have ever had with a financial institution.
For any of your promotional or ad specialty needs, we encourage you to give
Monica
Miketa
a call at
303.371.3367
or check out her website at
giddyupmonica.com
.

Special Interest Rates
If you are looking for a higher (we know...not high, but at least higher) investment rate, Redstone is currently offering a 19-month C.D. at a 1.31% APY*.
If you need more flexibility, ask about our 7-month Flex C.D. which currently pays .70% APY**.
*Minimum opening deposit is $10,000. Early withdrawal penalties will apply. Effective January 7, 2013. Subject to change. Contact Bank.
**Minimum opening deposit is $5,000. Rate may vary. Call the Bank for current rate. A penalty and fee will apply if minimum balance is not maintained. Effective 8/1/12, subject to change.
Fun Facts About Golf Quiz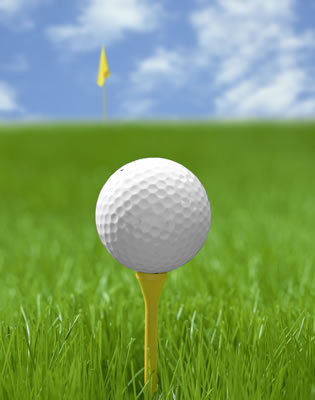 1. Golf Balls were originally stuffed with:
A. Linen B. Feathers C. Paper
2. How old was Tiger Woods when he made his first ace:
A. Ten B. Twelve C. Eight
3. How many golf balls are on the moon:
A. None B. One C. Two
4. What percentage of golfers are women:
A. 15% B. 25% C. 9%
5. When golf was first played professionally, how many rules were there:
A. 8 B. 25 C.13
Answers
1. B. Feathers (Used until 1848)
2. C. Eight Years Old!
3. C. Two (have no idea how they got there)
4. B. 25%
5. C. 13 (now there are 34)
PLEASE...
(Click Above)
We are trying to reach 100

Soda Bread Recipe
a must for St. Patricks Day
Martha Stewart
Ingredients
1 1/3 cups whole milk

1/3 cup apple-cider vinegar

3 cups all-purpose flour, plus more for surface and dusting

2 1/2 teaspoons coarse salt

1 teaspoon baking powder

1 teaspoon baking soda

2 ounces (4 tablespoons) cold unsalted butter, cut into small pieces

1 cup unprocessed wheat bran

1/4 cup caraway seeds

1 cup (5 ounces) raisins

Salted butter, preferably Irish, for serving
Preheat oven to 350 degrees. Line a baking sheet with parchment. Mix milk and vinegar in a small bowl, and let stand until thickened, about 5 minutes.

Whisk together flour, salt, baking powder, and baking soda in a large bowl. Cut in unsalted butter with a pastry cutter or 2 knives until mixture resembles coarse meal. Add bran, caraway seeds, and raisins; stir to distribute.

Pour milk mixture into flour mixture; stir until dough just holds together but is still sticky. Turn dough onto a lightly floured surface. Pat and press the dough gently into a round, dome-shaped loaf, about 7 inches in diameter. Transfer to prepared sheet.

Lightly dust top of loaf with flour. With a sharp knife, cut an X into the top, 3/4 inch deep. Bake, rotating halfway through, until loaf is golden brown and a tester inserted in the center comes out clean, about 1 hour, 10 minutes. Let cool on a wire rack. Soda bread is best eaten the day it is made; serve with salted butter.