The Salvation Army
For over 100 years, The Salvation Army has been raising funds through the Red Kettles. The monies raised are used to help individuals and families who are in need throughout the year. The Centennial Corps of The Salvation Army operates two volunteer-staffed food banks that, in 2012, provided food boxes to over 10,300 people. The Centennial Corps also distributed over $50,000 in rental assistance and in excess of $41,000 for utilities. Other funds were used for prescription drugs, school supplies, and other needed personal items. Without the generosity of those supporting the Red Kettle program, The Salvation Army would not be able to continue providing the assistance that many in our community so desperately need. Redstone Bank is proud to be a supporter of The Salvation Army. We hope you are too.
The bank is pleased to announce that Les Sowitch has joined Redstone Bank as senior vice president for commercial lending. A native of Williston, North Dakota, Les began his banking career with Colorado National Bank. He later joined Community First in Evergreen, Colorado, where he served for over 14 years as a leading business development and relationship manager. Les specializes in providing financial solutions for the bank's commercial customers. Les and his family reside in Littleton.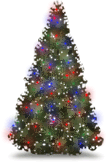 As your local independent bank

,
we take our obligation to serve our community seriously. Through the first 11 months of 2012, Redstone Bank originated 153 loans totaling over $38.1 million. The proceeds of these n

ew loans
were for many purposes including home construction, equipment purchases, business start-up and acquisition, and inventory expansion. If you or your business has a need we can help with, please give us a call.