Fabienne Eliacin of InterContinental Boston is MassRecycle's Recycler of the Year;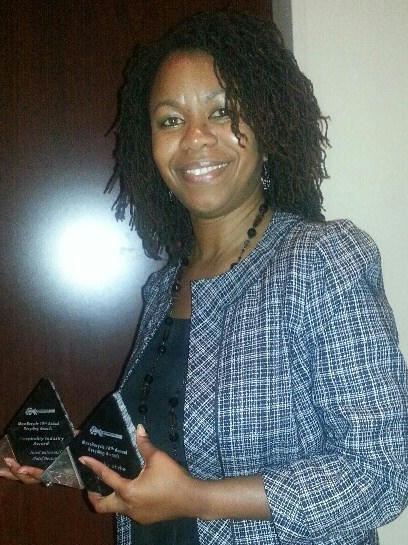 InterContinental Boston is MassRecycle's Hospitality Business of the Year
Congratulations to Fabienne, the InterContinental Boston Green Team and the
hotel's entire staff! They were recognized at the MassRecycle annual meeting at
the Hanover Theater in Worcester.
Fabienne was selected over some very impressive finalists, which
is a testament to her vision, dedication and skill in gaining support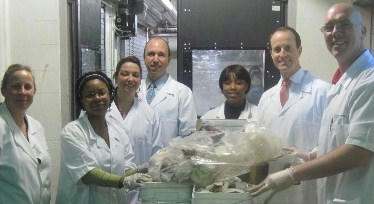 for the recycling/reuse program among the hotel's management and staff.
Of course, a program that is so successful and comprehensive has many leaders and participants. Fabienne told me that there are too many to list in this newsletter.
I recommend that you read a summary of the InterContinental's waste management program. It has many ideas worth replicating.
Mayor-Elect Walsh, Other Leaders Tout Energy Efficiency and Flood Preparedness
I saw Mayor-Elect Walsh speak at a meeting of the Boston Green Ribbon Commission (GRC). He said that he plans to continue Mayor Menino's focus on energy efficiency and making Boston more resilient to floods.
Other government, business and non-profit leaders also emphasized that preparing the city for floods must continue to be a high priority. A Boston Harbor Association study put the city's vulnerability in perspective by showing that what we consider to be a devastating 100-year flood today will occur annually by 2050, because of sea level rise and increasing storm intensity.
The GRC's Climate Preparedness Working Group's recommendations to the City of Boston include:
Start planning now for the long-term impacts of climate change.

Help property owners reduce damage and recovery time by disseminating Building Resilience Measures (BRM's).

Encourage building owners to invest in risk analyses and BRM's.

Make the city's infrastructure (power, transportation, water, waste,

communications, etc.)

more resilient to flooding.

Engage the public and other stakeholders in building and implementing the climate preparedness strategy.
The City will take these and other recommendations into account in its Climate Action Plan update, which will be completed at the end of 2014.
BGT will have a speaker on BRM's for hotels in 2014.
In related news, a new FEMA (Federal Emergency Management Agency) map shows that nearly 4,000 businesses are at high risk of flooding, including those along the water, in downtown Boston and along the South Boston Waterfront. The new map will boost the cost of insurance for many affected businesses.