DPTC News
The latest happenings in
Dairy Products Technology
Winter 2013 Volume 4, Issue 4
Partnerships in Innovation

The Dairy Products Technology Center (DPTC) is well known in the industry for providing high-quality short courses and symposiums, and in the last 26 years, thousands have participated in its programs. Many companies have also reached out to the DPTC for counsel on various industry issues or for help in bringing a product to market. Two recent examples include Tarte Foods and Schoch Family Farmstead.

In 2010, Winston and Henry Lee of Tarte Foods LLC of Santa Monica, Calif., (

tarteyogurt.com

) were working with an independent dairy consultant on developing a product. When they needed a "real" lab to further develop their product, the consultant introduced them to Professor Phil Tong at the Dairy Products Technology Center.

According to Winston Lee, "We decided to work with the DPTC because it had the resources we needed to help get our idea off the ground. It also helped that Dr. Tong was supportive of our ideas and genuinely wanted to help us reach our goals. We wanted to take our mother's homemade yogurt recipe and reformulate it to have higher protein, more calcium and less sugar while keeping key characteristics of the original flavor and style. We worked with Dr. Tong and his colleague Sean Vink on numerous lab trials over 14 months until we finally came up with a formulation and process that we liked. We began the project in March 2011, and by December 2012, we had the product on grocery store shelves."



Tarte Asian Yogurt now comes in five flavors and is sold throughout California at Andronico's, Albertsons, Draeger's Market, Lucky, Lunardi's, Mollie Stone's Markets, Nugget Markets, Safeway, Ralphs, Vons and Whole Foods, as well as in select markets in Arizona, Oregon, Texas and Utah.

Click Here to read more...
Patrick Fox visits DPTC
Nana Farkye, Patrick F. Fox, Rafael Jimenez-Flores, and Phillip Tong

It was an honor to have Patrick F. Fox tour the DPTC facility and meet with faculty after the Global Cheese Technology Forum, held in Reno, Nev., in October. Anybody who has done any research in the area of dairy science has likely come across a publication or two by Fox. He was a professor and head of the Food Chemistry Department at University College, Cork (UCC), Ireland, from 1969 to 1997. He retired in December 1997 and is now professor emeritus of food chemistry at UCC.
Fox's research has focused on the biochemistry of cheese, the heat stability of milk, physicochemical properties of milk proteins and food enzymology. He has authored or co-authored approximately 600 research and review papers, authored or edited 30 textbooks on dairy chemistry, and was one of the founding editors of the International Dairy Journal.
Fox has been invited to lecture in various countries around the world and has served in various capacities with the International Dairy Federation, including president of Commission F (Science, Nutrition and Education) from 1980 to 1983.
Where are they now? Elanore Eckstrom
Eleanore, daughter Lucinda, and husband Leif
Eleanore (Brophy) Eckstrom
Associate Principal Engineer
Kraft Foods Group
phone 847.646.2111
eleanore.eckstrom@kraftfoods.com
Eleanore earned a Bachelor of Science degree in chemical engineering from Montana State University in Bozeman, Mont., before coming to the Dairy Products Technology Center to work on her master's degree under Professor Phil Tong. She graduated on her birthday in June 2006. She finished her thesis and submitted it in September that year.

"I submitted my thesis on a Friday, moved to Chicago that Sunday to start work the very next day at Kraft Foods in Glenview, Ill., said Eckstrom. "I started in the cream cheese research and development group as a product developer supporting Philadelphia Cream Cheese. I worked in cream cheese for three years which included a stint at a cream cheese plant in northern New York state for 8 months and then moved to the Food service division- and back to Chicago- to supporting product development of cream cheese and process cheese. I am now in the Dairy Technology group in cheese research and development. In my current role, I'm working on process development and other technologies for cheese product categories," explained Eckstrom.


She says the skills that have helped her most are the technical dairy science skills and practical knowledge of working in the pilot plant. "I was, and am, comfortable in the pilot plant here at Kraft because of my work at the DPTC, which also helped me to be comfortable in the larger manufacturing plant environment." Eckstrom said. "Learning statistics and standard dairy lab procedures for analysis during my time at the DPTC have also helped in my career."


Eleanore Brophy conducting pilot scale research at DPTC during her graduate study at Cal Poly
When asked what she enjoyed the most about her experience as a student at the DPTC, she said, "I really loved that I had the graduate school experience that I had imagined. I have great friends who were in grad school or worked at the dairy with me at that time, and we worked hard, but also had a lot of fun. I learned a lot while I was there, and my experience at the DPTC helped me to get to where I am today. Keeping in contact with Dr. Tong and staff at the DPTC throughout the years has also been an added bonus!"


Said Dr. Tong, "Nothing makes me more proud and happy as a Professor than to learn our former students are having productive professional careers and happy lives after leaving Cal Poly. She is an example of Cal Poly's best. It really does not surprise me that Eleanore has done extremely well in her professional career as a dairy/food scientist given her tremendous people skills, critical thinking skills, and motivation to do a good job at everything she does. I was extremely fortunate to have her as one of my students and now as a professional colleague."

Her advice for current students is to be involved in many aspects of the program, including cheese making and working in the pilot plant even if students' theses involves more lab work and analysis. "I also enjoyed participating in product development contests and other food science activities and I think it helped me understand the food industry by presenting at IFT and meeting industry members at the DPTC. I took classes that were outside of food science such as analytical chemistry and statistics. This will definitely help your career if you choose to pursue a job in research and development."
Eleanore often comes back to the DPTC to recruit for Kraft. When asked about the type of talent she looks for, she said, "The Cheese R&D group is looking for candidates who have a Bachelor, Masters or PhD in dairy science, quality/food safety and/or statistics. In addition, we are looking for graduates who have dairy product or process engineering experience and share Kraft's values of Win Together, Keep It Simple, Inspire Trust and Make Tough Choices."



She met her husband Leif in Chicago on a blind date and they were married in Montana in 2010. They live the Andersonville neighborhood in the northern part of Chicago. "I like to make things and am a member of a crafts group. I particularly like quilting and knitting and enjoying listening to audio books while I do that. We have a 16-month old daughter, Lucinda, who is curious, quite social and loves all kinds of cheese, even goat cheese and blue cheese! It sounds like they may have a future dairy science student in the making.
Global Cheese Technology Forum 2013
The 2nd Global Cheese Technology Forum was held October 22-23rd at the Peppermill Resort in Reno, NV. There were 153 in attendance from 9 countries, and 17 states. Over the two days, 16 oral presentations were given on topics such as sustainability, microbes, process technologies and global insights. In addition, a panel discussion on industry challenges that included leaders from Davisco, Gossner Foods, Darigold, and Milk Specialties Global. The next Global Cheese Technology Forum is being planned for 2015. For more information, please visit: http://www.globalcheesetechnologyforum.org.


Applications Lab Showcases Formulations at ADPI Meeting
The pretzels, with 8 grams of protein per serving, introduce the potential for increasing protein intake in snack foods without compromising flavor or texture. The future of this application might include similar high-protein baked snacks, such as hard pretzels, crackers, and other breads.



The Tarte Parfait was served as a breakfast food that featured Tarte yogurt with an accompaniment of wheat and barley cereal and fresh berries. Tarte is a nonfat Asian-style yogurt made with skim milk, milk protein concentrate, and whey protein concentrate and is sweetened with sugar and Stevia.
Laurie Jacobson- 17 years of fantastic service at DPTC...
In 1995 the DPTC Team was busily working to put the finishing touches on plans to move into the "new " $7.1 million, 19,000-square-foot facility that would be it's home and in need of additional staff to address a growing outreach program. In June of 1996, Laurie Jacobson was looking for an opportunity to be a part of the DPTC and, with funding provided by California Dairy Research Foundation (CDRF), the team was able to hire her as the DPTC outreach specialist. Thus, began Laurie's 17 years of tremendous service to the DPTC and the dairy industry.
"The DPTC, the dairy industry, and I personally owe a great deal of gratitude to Laurie for her dedicated and excellent work to help the DPTC develop, build and grow it's outreach program," said Phil Tong. "Everyone should be so lucky to have such a dedicated and talented individual like Laurie Jacobson working for you over so many years,"
Laurie has been the face of the DPTC to literally thousands of industry professionals who have attended short courses and at Cal Poly and the annual Dairy Ingredients Symposium since 1996. She has done so much behind the scenes to insure the DPTC programs ran well, speakers and instructors were well taken care of, and that registrants needs were addressed. Laurie's efforts have also been key to the DPTC communications program activities including the website, quarterly e-newsletter, annual reports, media releases, and continuing education program. She always did this work with her genuinely friendly, enthusiastically helpful, and kind demeanor. Thank you so much, Laurie for everything you have done!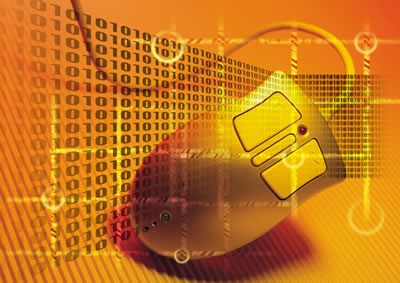 Maxime Saffon, Véronique Richard, Rafael Jiménez-Flores, Sylvie F. Gauthier, Michel Britten, and Yves Pouliot
Foods 2013, 2, 444-459 (doi:10.3390/foods2040444)

Bovine Milk Fat Globule Membrane Proteins Are Affected ByCentrifugal Washing Processes
Haotian Zheng, Rafael Jiménez-Flores, and David W. Everett
J. Agric. Food Chem. 2013, 61, 8403−8411 (dx.doi.org/10.1021/jf402591f)

Characterization of the sensory properties of whey proteins.
Lammert, A., Olabi, A. Kalache, L.A., Brooks, K., and Tong, P.
2013.
J. Society of Dairy Technology
(doi: 10.1111/1471-0307.12102)

Lactose Intolerance: A Condition as Old as the Stone Age
Tong, P.S., Dairy Foods Magazine, Sept. 2013.
The Reconstitution Behavior and Functional Properties of Calcium Depleted Milk Protein Concentrate Powders
.
(
Accepted for presentation at "Minerals and Dairy Products Symposium 2014),
Eshpari, H., Corredig, M., and Tong, P.
2013

Cottage Cheese - It is more than a salad bar item next to the garbanzos.
Tong, P.S., Dairy Foods Magazine, (To be published in December, 2013)
Upcoming Events

For questions or comments regarding this newsletter please contact Kristen Murray at:
dptc@calpoly.edu