DPTC News
The latest happenings in
Dairy Products Technology
Fall 2013 Volume 4, Issue 3
From the Center Director:

I want to take this opportunity to reflect on the work of the Dairy Products Technology Center (DPTC) and thank the many people who have made our work in the DPTC so rewarding and productive over the years.



Last fall, we celebrated 25 years of DPTC innovation, outreach and education with our former students, industry friends and academic colleagues with great fanfare and great excitement for what the next 25 years of the DPTC might bring. The center has gone from an idea with no research labs, research staff or a graduate program to a full- fledged center of excellence in dairy foods. It is recognized nationally and internationally for innovative research and outreach relevant to the needs of the nation's dairy industry.



Over the course of this period I have been fortunate to have received support from, and to have worked with, so many great people and organizations. It was Gene Starkey (former Dairy Science Department Head) in the mid '80s who encouraged me and gave me the confidence (as a freshly minted Cornell Ph.D.) to work with him to realize a vision of a center to serve the needs of a growing California Dairy Industry. Gene with key support for Cal Poly Dean Lark Carter and Warren Baker, enthusiastically provided critical institutional commitment to garner industry support from California's dairy processors, dairy producers, and state legislators. With the gracious and extremely helpful collaboration of then UC Davis Shield's Chair Tom Richardson we prepared a center proposal that lead to a UC Davis-Cal Poly $5 million, five-year contract award from the National Dairy Promotion and Research Board. In 1986 the DPTC was launched.



The DPTC started out in a 10-foot by 20-foot storage room in Cal Poly's Food Processing building. About eight years later, with some amazing help again from our university leadership and the dairy industry, we secured state funding and built a $7.1 million, 19,000 square-foot facility, which is the current home of the DPTC.



Today the center houses staff scientists, visiting scholars,graduate and undergraduate students all working to improve our knowledge and understanding of dairy science and technology and facilitate further innovation for our nation's dairy industry.



Now, 25 years later, with the help of so many, we can proudly look back at DPTC's long list of accomplishments including:


Hundreds of undergraduates, more than 75 master of science degrees in Agriculture with specialization in Dairy Products Technology, and several postdoctoral scientists (primarily funded by research grant funding). These alumni are now producing and/or developing the next generation of dairy foods for companies like Kraft Foods, Saputo, Leprino, Hilmar, Daisy Brands, Sargento, Fairlife, Bolthouse Farms, Schreiber Foods, Wallaby Yogurt, Safeway and Pepsi.

More than 150 publications in dairy science and technology and hundreds of presentations at industry events.

Over 2,500 attendees to Cal Poly DPTC organized symposia and short courses on cheese, milk, frozen desserts, dairy ingredients and other dairy foods.

Several major product innovations, including supporting the launch of Pinkberry Frozen Yogurt, reduced sugar, lower calorie milks, Point Reyes Blue Cheese, Fiscalini Cheese, Tarte Asian Yogurt, Nicasio Cheese, Mootopia brand low lactose higher protein milk and Jamba Juice whey protein boosts to name just a few.


In addition, DPTC helped develop protein standardized, higher-value skim milk powder for export, new knowledge of the value and use of milk phospholipids and a host of novel food formulations featuring a variety of dairy ingredients.



The DPTC also researched milk composition, which led to increased appreciation of the value of whey protein in California's milk pricing formula and ultimately greater prices per 100 weight of milk paid to dairy producers.

These accomplishments, and so many others, would not have been possible without a dedicated group of faculty, staff, visiting scholars, students and university support staff who worked every day at Cal Poly to make a difference for the Dairy Products Technology Center. Thank you so much for your dedication.

Of course none of this would have been possible without the financial commitment of the university, our nation's dairy farmers (Dairy Management, Inc.; California Milk Advisory Board) and the support of the dairy processors in so many ways. I want to thank the California Dairy Research Foundation for all they have done for the center. I especially want to acknowledge the Dairy Products Technology Center Industry Advisory Council members for their support. Their guidance, financial support, time and interest in helping us enhance the value of the Dairy Products Technology Center has been invaluable.

The last 25 years have been full of rewards and successes. With the foundation we've created and the partnership of the university, dairy producers and dairy processors, the DPTC can continue to make great progress facilitating the advancement of the dairy industry. Thanks to all of you again for your partnership and contributions to the DPTC.I have appreciated the opportunity to have served as the DPTC director.

All the best,



Short Course and Workshop Held for Farmstead/Artisan Cheesemakers
In September the Dairy Product Technology Center (DPTC) held two different courses for farmstead/artisan cheesemakers. The first course, the 16th annual Dairy Science and Technology Basics for the Farmstead/Artisan Cheesemaker short course, was held Sept. 17-20 at the DPTC. Participants from a wide range of backgrounds and expertise traveled from throughout California, Hawaii, Texas and Washington to attend. The class learned important principles of cheesemaking, gained insights on cheese quality and the practical aspects of launching a cheese business, learned about producing dairy foods safely, made cheese, and had a lot of fun doing it all. "It is always fun and so rewarding to pass on knowledge and skills to a group that really values the information and plans to use it," says Phil Tong, organizer of the annual course. The entire team (staff, faculty and students) at the DPTC works hard to make sure we provide lectures and hands-on experiences that help students advance their ability and knowledge to consistently make high-quality cheeses that are safe to eat. Some attendees will stay as hobbyists to gain a better appreciation for the world of cheese and cheesemaking. Others are contemplating taking the next step in their dream of owning/operating their own artisan or farmstead cheese operation.
Assistant professor Dennis D'Amico of the University of Connecticut
instructing artisan cheese safety class.
The second opportunity for
cheesemakers was a one-day workshop held in Rohnert Park, Calif., on Sept. 28. The class was provided key information on food safety, specifically designed for artisan/farmstead cheesemakers. It included a review of key aspects of the micro-organisms most relevant to cheese safety. In addition, best practices to maintain, monitor and control cheesemaking operations to manage food safety concerns were also presented, along with case studies to highlight specific practices important for artisan cheesemaking operations. Finally, Joel Ortiz, Food Safety Technical Expert, from Whole Foods provided valuable insights on what his company seek and how they assist cheesemakers in achieving higher quality and safety standards to sell their product to them. The course was made possible through the support provided by California Dairy Research Foundation, Dairy Research Institute, University of Connecticut, and Cal Poly State University.

Interest in artisan or farmstead food products continues to grow. Who knows ... one of the attendees in one of this year's classes just might become the next Gold Medal winner with their artisan or farmstead cheese at an upcoming International Cheese contest. It wouldn't be the first time.
Andrew Yeung, Ph.D.
Consumer Safety Officer
Center for Food Safety and Applied Nutrition
U.S. Food and Drug Administration
Andrew Yeung earned a Bachelor of Science degree in Food science from Cal Poly as well as his master's degree in dairy product technology. While at the DPTC, he worked for Phil Tong. He left the DPTC in 1996 for Cornell University, where he earned his doctorate in food science. After leaving Cornell, Andrew took a job as an assistant professor at Cal Poly Pomona. In 2004 he went to work for Dairy Management Inc. as director of product research. He worked there four years. He is currently a consumer safety officer at the Center for Food Safety and Applied Nutrition at the U.S. Food and Drug Administration. "The education I received at the DPTC allows me to respond to safety and regulatory issues related to dairy product/processing technology," Yeung said.
His advice to current students is to take advantage of what the DPTC has to offer and be ready to learn as many different aspects of dairy science and technology as possible. "The industry is always looking for graduates that are well-trained in dairy science and technology."
While at Dairy Management Inc., Yeung has worked with the DPTC on various research and application projects . He has also attended the center's annual Dairy Ingredients Symposium. "I have kept in contact with Dr. Tong. He and other DPTC faculty members are great resources to the industry."
The value of DPTC through the eyes of Dr. Rafael Jimenez
Rafael Jiménez-Flores has been a professor at the Dairy Products Technology Center since 1995. Originally from Mexico City, he received his undergraduate education at La Salle University in Mexico City with a major in pharmaceutical chemistry and food science. His master's degree is from Cornell University, where he worked under Professor Frank Kosikowski studying dairy technology with particular focus on milk ultrafiltration and applications of retentates. He earned his doctorate at UC Davis working with Tom Richardson on topics of milk proteins, chemistry and molecular biology.
His first academic position was as assistant professor at the University of Illinois in the Department of Food Science and Nutrition. After five years, he moved to California's Central Coast, to join the faculty of the Dairy Science Department and be part of the Dairy Products Technology Center (DPTC) team.
When asked why he decided to make the move to Cal Poly, Jimenez responded, "I am devoted to education and research in the area of dairy science and technology. At the time, there was growing interest and support in the areas of research that are of great importance to the dairy industry, such as protein and lipid characterization and biological activity (related to human health), the effects processing has on the quality and structure of dairy foods, and food safety from the microbial point of view. The DPTC was in the No. 1 milk-producing state, and the center had great support for graduate students we were willing to train in the different areas of research needed in the industry. The California Dairy Research Foundation had its beginning when I was still a doctoral student at UC Davis, and by the time I joined DPTC, this organization was very useful in helping us give added value to milk through knowledge and our students. So, looking at that opportunity, I left an 'R1' university (a university with very high research activity) to join the DPTC at Cal Poly."
The DPTC offers the environment to maintain a close relationship with a very wide breath of stakeholders in the dairy industry. From farmers (who were very supportive of investment on research that demonstrated the value of milk), to processors and traders of milk and dairy products. The center also offers great collaborations among the members of the center. "It gave me an opportunity to collaborate across campus with scientists for the benefit of educating graduate students interested in dairy foods."
A source of pride for Jiménez has always been his students. In addition to his many master's students, he has had many more undergraduate students working with him on his research, and all of them from different academic backgrounds. Along with those students, the DPTC has had a number of doctoral students come and go. "Even though we do not have a doctoral program, the environment at the center and its wealth of knowledge has brought many doctoral students here to work on their research and finish their doctoral program at their home university," Jiménez said. " I am proud to have had seven or eight such students from different universities in the U.S. and around the world. That legacy also brings me pride because having such high caliber students working side by side with our Cal Poly undergraduate and graduate students, has made a phenomenal learning environment for the students in the DPTC."
The DPTC has been able to share the resources it has directed to dairy products, and in doing so, many faculty share their own unique knowledge and advanced instrumentation. An example Jiménez shared was the use of optical traps (also known as Laser Tweezers). "In collaboration with the Physics and Chemistry departments at Cal Poly, we studied different binding properties of dairy probiotic bacteria," Jiménez said. "That project was of great value to the dairy industry in understanding more about the bacteria in yogurts, a sector that is now growing so fast. Most importantly, it got many brilliant students involved in dairy issues. These brilliant and young minds would never have heard of lactic acid bacteria or its usefulness in dairy foods had it not been for this project, conceived and developed at the DPTC with my team's coordination and central role."
The fact that the DPTC is research oriented is the epitome of Cal Poly's Learn by Doing approach. While sometimes this is taken to mean there are prescribed laboratory-related activities with many of the assigned courses, the true Learn by Doing spirit in the DPTC is allowing students to actually develop research concepts and contribute to the production of data, which is very relevant to the dairy industry. This is only possible with research support.
There has been increasing emphasis on the "teacher/scholar" model for Cal Poly's faculty. The researchers at the DPTC have been actively supporting this model at Cal Poly. What it means is that scholarly activities are fundamental to the formation and maintenance of good teachers. The DPTC is a cradle of scholarly activity with plenty of short courses that help the industry directly by training their personnel on the latest concepts of sanitation, cheese technology, and other important subjects. Having a number of graduate students has required the center to keep up with the latest concepts in all the different areas of research. "This scholar concept has culminated in my ability to be first section editor and now senior editor of the dairy foods section of the Journal of Dairy Science. This honor and service to the American Dairy Science Association benefits the dairy industry directly -- the farmers as well as the processors," Jiménez said.
"The DPTC has an intrinsic value to the dairy farmers of California because they were the original investors in the concept and the physical placement of the center," Jiménez said. Most importantly, we have a concept and we carry out our activities in the center in a precompetitive and thoroughly academic orientation."
Growing Interest in Novel Whey Protein Applications
Applications Lab Update by
Kristina Soper
The Applications Lab team would like to extend their gratitude to the U.S. Dairy Export Council for their continued support and for all of their efforts at Institute of Food Technologist Annual Meeting and Food Expo. this year. The Savory Soft Protein Pretzel and the Mock Mint Martini were well received by attendees and we followed up with suppliers who had expressed interest in these prototypes and other applications for whey protein ingredients.
Whey protein concentrates (WPC) are widely used in bakery applications for browning, water binding, and imparting desired textural attributes, but another benefit of WPC is simply increasing the nutritional value of the food formulation without compromising flavor. As a complete protein, the WPC contributes all of the essential amino acids, as well as potentially increasing satiety, which may appeal to consumers who are dieting, or simply searching for alternative protein sources (Sindayikengera & Wen-shui, 2006). Examples of whey protein used in retail baked goods include P28 High Protein Bread, Mediterranean Snacks Hummuz Crisps, and Sesmark Rice Thins.

In addition to baked foods, WPC is used in a variety of beverages. The Mock Mint Martini showcases the
possibilities for higher-protein beverages beyond the vanilla and chocolate-flavored meal replacements. A clean flavor profile and solubility at an acidic pH make WPC a prime candidate for other cocktail mixers (Beecher et al, 2008). These mixers may appeal to a health-conscious population of young adults that regularly consumer alcoholic beverages. Although high-protein cocktail mixers are not yet available on the market, a recent announcement from Griffith University's Health Institute regarding beer with hydrating electrolytes suggests that more attention is currently on improving the nutrition of alcoholic beverages.
References
Beecher, J. W., Drake, M. A., Luck, P. J., & Foegeding, E. A. (2008). Factors Regulating Astringency of Whey Protein Beverages. J. Dairy Science, 2553-2560.
Sindayikengera, S., & Wen-shui, X. (2006). Nutritional evaluation of caseins and whey proteins and their hydrolysates from Protamex. Journal of Zhejiang University , Vol 7, Issue 2, pp 90-98.
Recent Presentations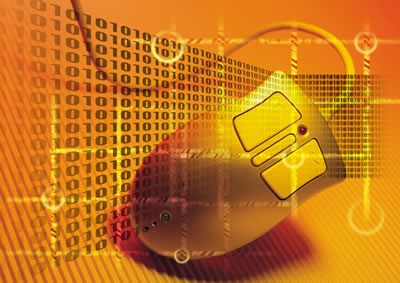 LACTATION BIOLOGY SYMPOSIUM: The long-term impact of epigenetics and maternal influence on the neonate through milk-borne factors and nutrient status
; K. M. Daniels, C. Farmer, R. Jimenez-Flores and M. Rijnkels; J ANIM SCI 2013, 91:673-675.doi: 10.2527/jas.2013-6237
Dairy Foods Volume 114, No. 9, pg 26
New Faces




Oya Karaca

Oya is a visiting scholar working with Dr. Farkye's group. She is an Assistant Professor from Cukurova University in Balcali Adana, Turkey. Her research at the DPTC will focus on proteolysis in low sodium white cheese.

Pilar Molina

Pilar is a visiting scholar working with

Rafael Jiménez-Flores' group. She is a Professor from the Universitat Politecnica de Valencia in Valencia, Spain. She will be involved in active academic discussion of research, collaboration between the DPTC and her research group in Valencia.




Dolores Aceves

Dolores Aceves is a first year graduate student from Mendota, California. She graduated from Princeton University in June 2011 with a bachelor's degree in Anthropology. Aceves will be working on her master's in dairy products technology with Dr. Tong.

Stephanie Jacquez

Stephanie is a first year graduate student from Liberal, Kansas. She graduated from Kansas State University in June 2013 with a bachelor's degree in Food Science & Industry. Stephanie will be working on her master's in dairy products technology at the with Rafael Jiménez-Flores.

May Wong

May is a first year graduate student from San Diego, California. She graduated from San Diego State in 2010 with a bachelor's degree in Food Science & Nutrition. May will be working on her master's in dairy products technology with

Rafael Jiménez-Flores

.
For questions or comments regarding this newsletter please contact Laurie Jacobson at:
ljacobso@calpoly.edu