DPTC News
The latest happenings in
Dairy Products Technology
Winter 2013 Volume 4, Issue 1
New Opportunities Identified at 15th Annual Dairy Ingredients Symposium, February 21-22, 2013


Approximately 160 attendees from 25 states and 5 countries were treated to Spring-like San Francisco Bay Area weather at this year's 15th Annual Dairy Ingredients Symposium where they gained insights on market trends, emerging science and technology, and user needs for dairy ingredients

Click Here for the "top ten" highlights

Technical Notes from the DPTC


A Brief View to Spores in Dry Dairy Ingredients

Rafael Jiménez-Flores, Prof.

Dairy Products Technology Center

California Polytechnic State University

e-mail: rjimenez@calpoly.edu

The international trade of milk powders holds big hopes in the future growth of our industry. Most predictors indicate an increase on demand of milk, milk protein and dairy components in various forms. Most popular and of current demand are skim milk powder (SMP) which is normalized for protein content, and non-fat dry milk (NFDM) which is skim milk with minimal processing. In national and international markets, the traditional classification has been modified by a very specific microbiological quality specification: spore count.
Where are they now? Shakeel ur Rehman, PhD
Shakeel ur Rehman, PhD
Chief Science Officer
Fair Oaks Farm Brands
1001 West Adam Street
Chicago IL 60607
Office: 312 624 9444
Direct: 312 465 2221
Email shakeel@fofbrands.com
Dr. Shakeel ur-Rehman, worked at DTPC from March 2000 to March 2003 as a Research Scientist with Dr. Nana Farkye. While at DPTC, he worked on several CDRF and DMI-funded cheese related projects as well as other industry funded projects. One industry funded project on fractionation technology resulted in the development of a dairy product called Mootopia. After leaving DPTC Dr. Rehman joined Select Milk Producers, as director of research and development, a position he held for more than nine years.

Now as the Chief Science Officer for Fair Oaks Farm Brands, Dr. Rehman is still using those skills to help develop a high protein workout recovery shake called Core Power which is being distributed by Coca-Cola. The beverage was featured in an article written by Mike Esterl for the Wall Street Journal in June. The article points out that while milk is rich in protein, it also contains lactose which can be hard for some individuals to digest. Fair Oaks Farms uses a patented filtration system that can remove lactose while increasing the level of protein.
When asked about his time at DPTC, Shakeel responded, "Definitely the work at Cal Poly benefited me in many ways. I developed expertise in membrane processing of milk which is helping me in my current position, as our organization is pioneer in applying membrane technology to milk. The knowledge in the area of dairy science gathered during my stay in Cal Poly makes my life easy as Chief Science officer."
He sees as some of the key issues in his current position, the regulations regarding use of milk ingredients obtained by using membrane processing and the lack of good analytical methods for analyzing milk products made by using membrane technology process.
As for the future of the dairy industry Dr. Rehman feels that it needs to, "Develop wellness products that use the goodness of milk. I think dairy research should focus on milk components that help in satiety, weight management and disease prevention. The dairy industry as whole needs help in reducing the growth of imitation milk and milk products. "
Applications Lab Update by Katy Lees
The Applications Lab has been busy formulating two new prototypes for this Year's Institute of Food Technologists show in Chicago. The U.S. Dairy Export Council (USDEC) will be showcasing the new prototypes in their exhibit booth. The first prototype is a protein beverage that can be used as a nutritious martini mixer. There's been a steady growth in consumer awareness of the benefits of protein in sports performance, weight management, lean muscle mass retention, satiety and general well being. Therefore, the applications lab has developed this nutritious protein martini mixer prototype with intentions that this new beverage concept will seed new ideas for the growing protein beverage category, but also have a unique twist to separate the product from the beverages already on the market.

The second prototype fits into the snack realm of the food industry, it is a protein packed soft pretzel. This pretzel can be frozen and re-heated, or made fresh. It's a delicious and nutritious snack that could be enjoyed by children and adults. Unlike some snack foods, this pretzel provides protein while still maintaining a good flavor and texture profile. The Application Lab is currently working on the formulation and development process. We are excited and looking forward to showing our final products at this year's IFT meeting in July.

We have also been assisting with a student oriented product development competition called "Milk Your Creativity" sponsored by the Orfalea College of Business (https://www.facebook.com/CalPolyOrfaleaCollege). The goal is to create a product concept based on a non-traditional use of dairy products. The Dairy Products Technology Center graduate students are working hard on creating a confectionery dairy based product that will be entered into a competition with hopes of being further developed and marketed by Valerie Arechiga, who is currently a Dairy Science graduate student. We will keep everyone posted on the formulation details and competition results.
25th Annual Cheese I Short Course
Participants in the 25th Cal Poly/UC Davis Cheese Short Course held at the Dairy Products Technology Center, Cal Poly March 19-22, 2013. For information on future short courses visit our website at www.dptc.calpoly.edu
Upcoming DPTC Short Courses and Events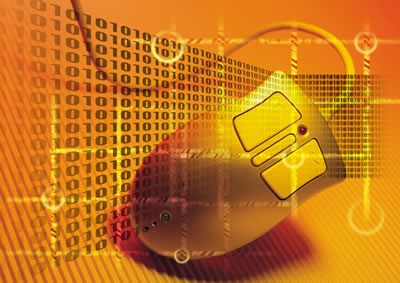 Deliver the full benefits of cultures.
Tong, P.S. 2013. Dairy Foods Magazine, pp 24.
Dairy Ingredients Containing Milk Fat Globule Membrane: Description, Composition, and Industry Potential
Elias-Argote, X., Laubscher, A. and Jimenez-Flores, R. 2013. , pp 71-98, in Advances in Dairy Ingredients, G. W. Smithers and M A. Augustin, eds., IFT Press, Wiley-Blackwell.
Effects of supercritical fluid extraction pressure on chemical composition, microbial population, polar lipid profile, and microstructure of goat cheese.
D. Sánchez-Macías, A. Laubscher, N. Castro, A. Argüello, R. Jiménez-Flores. 2013. J. Dairy Sci - March 96 (3):1325-1334.
RNA sequencing to study gene expression and single nucleotide polymorphism variation associated with citrate content in cow milk.
A. Cánovas, G. Rincón, A. Islas-Trejo, R. Jiménez-Flores, A. Laubscher, J.F. Medrano. 2013. J. Dairy Sci. 96 (4): 2637-2648
Effects of addition of somatic cells to caprine milk on cheese quality.
Sanchez-Macias, D.; Morales-delaNuez, A.; Torres, A. Hernandez-Castellano L. E. Jiménez-Flores R., Castro, N and Arguello A. 2013. INTERNATIONAL DAIRY JOURNAL :29 (2): 61-67.
Effect of adding salt during diafiltration step of milk protein concentrate manufacture on mineral and soluble protein composition.
Sikand, V., Tong, P.S., Walker, J., and Vink. S. 2013. Dairy Science and Technology DOI 10.1007/s13594-013-0110-0
Dietary Fat Composition Influences Tissue Lipid Profile and Gene Expression in Fischer-344 Rats.
Zhou, Albert L.; Hintze, Korry J.; Jiménez-Flores, Rafael; Ward, Robert 2012. LIPIDS 47(12): 1119-1130DOI: 10.1007/s11745-012-3729-3
Abstracts accepted to JAM ADSA/ASAS annual meeting 2013
Poveda, M*, M. Arnold, and N. Farkye. 2013 Effects of Chelating Agents on Texture of Low Fat Cheddar Cheese.
D. McMahon*, M. A. Drake, N. Farkye, L. V. Moyes and C. J. Oberg. 2013. Impact of Cation Substitution on Composition and Microbiology of Reduced-Fat Cheddar Cheese.
Van Hekken, D.L.*, M.H. Tunick, N. Farkye, and P.M. Tomasula. 2013. High pressure processing of Queso Fresco: Effects on textural and rheological properties over 12 wk of storage.
Sikand, V., S. Vink and P. S. Tong. 2013. Effect of adding Chelators during Skim Milk Powder Manufacturing on the Physico-Chemical Properties.
Hsu, M., and P. S. Tong. 2013. Effect of post manufacture thermal dip treatment on proteolysis of commercial string cheese during refrigerated storage.
Looney, Melissa, Yves Pouliot, Michel Britten, Rafael Jimenez-Flores 2013.Characterization of some changes in composition and physicochemical properties of casein micelles from cream to buttermilk.
Arechiga, Valerie and Rafael Jiménez-Flores. 2013. Spore incidence in individual cows and correlation with weather in California.
Kerbel, Corbin and Jiménez-Flores, Rafael. 2013. Quantitative Analysis of Supercritical Carbon Dioxide (sc-CO2) Treated b-Lactoglobulin Tryptic Peptides.
Ngyuen, Tracey and Rafael Jiménez-Flores. 2013. The effects of microfluidization on the particle size distribution of liposomal aggregates between whey buttermilk and commercial sweet buttermilk.
Saffon1 Maxime, Rafaël Jiménez-Flores2, Michel Britten3, Yves Pouliot1 2013. Effect of the heating of whey proteins in the presence of milk fat globule membrane extract or phospholipids from buttermilk.
Sanchez-Macias, Davinia; Andrea Laubscher, Noemi Castro, Anastasio Arguello and Rafael Jimenez-Flores. 2013. Production of reduced fat Majorero Cheese using supercritical CO2.
Sanchez-Macias, Davinia; Laubscher, Andrea; Rafael Jiménez-Flores, 2013. Limited glycerolysis and transesterification reactions to change the fatty acid composition and crystallization properties of butterfat.
Nguyen1, L-A. N. Laiho1, L. H. and R. Jiménez-Flores2. 2013. Phospholipids from milk help cancer prevention in skin cell culture.
Haotian Zheng123, Rafael Jimenez-Flores3, David Everett. 2013. Centrifugal washing processes reveal lipid organization of bovine milk fat globule membrane (MFGM).
Haotian Zheng123, Rafael Jiménez-Flores3, David Everett. 2013. From giant unilamellar vesicles (GUVs) to lipid organization of bovine milk fat globule membrane (MFGM).



Corbin Kembel

Corbin is a first year graduate student from Spokane, Washington. He graduated from Cal Poly San Luis Obispo in June, 2010 with a Bachelor Degree in Biology. Corbin is working on his Masters in Dairy Products Technology at the DPTC with Dr. Jimenez.

Cecilia Ribeiro

Cecilia is a visiting scholar working with Dr. Jimenez's group. She is a PhD student from UNICAMP (University of Campinas) in Brazil. Her research at the DPTC will focus on dairy products quality (microbiological and physical).

Garrett Walsh

Garrett is a first year graduate student from Atascadero, CA. He graduated from the University of California Davis in March, 2012 with a Bachelor Degree in Food Science. Garrett is working on his Masters in Dairy Products Technology at the DPTC with Dr. Jimenez.

HaotianZheng

Haotian is a visiting scholar working with Dr. Jimenez's group. He is a PhD student from the University of Otago in New Zealand. His research at the DPTC will focus on milk phospholipids and their physical and chemical properties.
For questions or comments regarding this newsletter please contact Laurie Jacobson at:
ljacobso@calpoly.edu