DPTC News
The latest happenings in
Dairy Products Technology
Summer 2012 Volume 3, Issue 3
25 Year Celebration-
Mini-symposium on Future of Dairy Products Science and Technology Innovation


Dairy Products Technology

And Future Innovation Opportunities

Thursday, October 25th


1:10-4:30 pm


Pavilion, Christopher Cohan Performing Arts Center

California Polytechnic State University, San Luis Obispo

Program Schedule (tentative):



Welcome

Rafael Jimenez, Professor, Cal Poly and Phil Tong, Director, Cal Poly

Opening Remarks

Jeff Armstrong, President, Cal Poly

U.S. Dairy Centers of Excellence - A Historical Perspective

Norm Olson, Professor Emeritus, University of Wisconsin

Dairy Innovation - Role of Universities today and in the Future

Dave Barbano, Professor, Cornell University

Innovation needs and the future of the Dairy Industry in California

John Jeter, President and CEO, Hilmar Cheese Company

.

Industry Roundtable - Industry, research, challenges, and innovation.

Panel Moderator:

P. Tong

Panelist:

Larry Jensen, CEO, Leprino Foods

Erika Smith, Senior Principal Scientist, General Mills.

Bill Graves, Senior Vice President, Dairy Research Institute

Registration is free, but please sign up to let us know you are coming.
Additional 25 Year Celebration Events
Friday, October 26 -
DPTC Open House
(free ice cream, tours, drawings for Cal Poly Cheese Gift Packs)
Dairy Products Technology Center, 11:00 - 2:00 p.m.
An evening of Culinary Science with Alton Brown

Performing Arts Center, 8:00 p.m. - 9:30 p.m.
(this is a ticketed event through Cal Poly Arts)
http://www.pacslo.org/calendar/event/alton_brown1

Only 300 tickets remaining, don't wait any longer to purchase your tickets!

Saturday, October 27 -


Dairy Products Technology Family Picnic
Dairy Products Technology Center (Lawn Area), 11:00 a.m. - 2:00 p.m.
Open to all: $5- adults, kids 12 and under free

For more details on the 25 Year Celebration, please visit our website at:

http://www.calpoly.edu/~dptc/25year.html
Where are they now?
Timothy Chinniah, Product Development Manager, Medifast Inc.
Tim received his BS in Biology from Swarthmore College. Then he joined the DPTC group and graduated from Cal Poly in 1997 with a MS degree in Agriculture, Food Science & Nutrition Specialization. He studied with Dr. Rafael Jimenez-Flores & Dr. Mary Pederson.
After leaving Cal Poly, Tim worked as a Senior Food Scientist for leading nutritional bar manufacturers and contract manufacturers in the health and wellness sector. He joined Medifast, Inc. in March of 2009 and currently works as a Product Development Manager. He manages a product development team including 3 food scientists, regulatory & labeling scientist and product development coordinator. Tim is responsible for development and technical support of a wide range of product lines including dry blended beverages, soups, and bakery mixes, nutritional bars, ready-to-drink shakes, extruded and baked snacks, extruded cereals. He works with internal manufacturing facilities, co-manufacturers and strategic ingredient suppliers to create innovative, highly nutritious weight loss products.
When asked about his time at DPTC, Chinniah responded, "The knowledge I gained at Cal Poly and in the Dairy Technology Center helps me to optimize the right combination of ingredients to create better weight loss products. Proteins are major ingredients in all our products. Choosing the right caseinates, whey proteins and other proteins for each unique application is key to achieving better tasting options for those on our weight loss program."
As far as needs for the industry, "The key is building a positive relationship of trust with customers. We are not mad scientists throwing chemicals into their food to make an extra buck. The industry is helping achieve a healthier world filled with affordable, great tasting food options."
Cal Poly Holds 15th Annual Short Course for Artisan and Farmstead Cheesemakers

Attendees of the 2012 Dairy Science and Technology Basics for the Farmstead/Artisan Cheesemaker Short Course held September 11-14, 2012.
Twenty eight attendees from three states and British Columbia spent four days at Cal Poly DPTC honing their knowledge and skills in artisan and farmstead cheesemaking. Registrants were interested in cow's milk, sheep's milk and goat's milk cheesermaking. Attendees included individuals with backgrounds or expertise (professionals) in: law, hospitality, chemistry, dairy cattle, education, real estate, cheese manufacture, business, and others who desire to be better home cheesemakers. "It is always fun and so rewarding to pass on knowledge and skills to such a group that really values the information and will plan to use it" says Phil Tong, Director and organizer of the annual course. The entire team (staff, faculty and students) at the DPTC work hard to make sure we provide lectures and hands-on experiences that helps them advance their ability and knowledge to consistently make high quality cheeses that are safe to eat when they return to their own place. Some attendees will stay as hobbyists to gain a better appreciation for the world of cheese and cheesemaking. A few others are contemplating taking the next step in their dream of owning operating their own artisan or farmstead cheese operation.
Interest in artisan or farmstead food products continues to grow. Who knows . . . one of the attendees in this year's class just may become the next Gold Medal winner with their artisan or farmstead cheese at an upcoming International Cheese contest. It would not be the first time.
DRI holds reception to recognize 25 years of Dairy Centers
(Pictured left to right) Phil Tong, Director, Dairy Products Technology Center, Greg Miller, President, Dairy Research Institute, and Bill Graves, Sr. Vice President, Dairy Research Institute.
The Dairy Research Institute (DRI) celebrated the 25th anniversary of the National Dairy Foods Research Center Program which was established under the leadership of America's dairy farmers at a ADSA reception in July.
"This year we celebrate 25 years of research, education and innovation in dairy products and ingredients benefiting the dairy, food and beverage industries through the National Dairy Foods Research Program. "said Bill Graves, Sr. Vice President, Dairy Research Institute.
"These resources have served as a uniting hub for many intelligent individuals yielding insights and innovations that have made innumerable impacts on and strengthened the dairy industry."
USDEC's Korean Cheese Buyers Mission to US visits Cal Poly DPTC
Pictured along with the Korean dairy processor representatives in the DPTC Pilot plant are: (bottom row) Amy Foor (far left) , Sean Vink (middle) , and Kristi Saitama (far right) and Phil Tong (top row third from left).
On May 21st U.S. Dairy Export Council brought ten representatives from major Korean dairy processing companies to visit DPTC. The purpose of their visit was to increase their understanding of the U.S dairy industry and its manufacturing processes & products, with a specific focus on cheese. The one day training was led by Dr. Phil Tong, DPTC Director. It included classroom lectures and hands-on learning opportunities in DPTC's dairy processing and applications lab areas. Attendees sampled U.S. cheeses, made cheese together in the Center's pilot plant, and also were introduced to new applications of whey and other milk based ingredients developed at the DPTC such as a Tofu-like stir fry product made entirely from dairy ingredients; "Wheyvos Rancheros", a "egg-free" high dairy protein breakfast item; and a "Dairy Chew," a jerky-like textured high protein teriyaki flavored snack. "Our team at the DPTC enjoyed interacting with this group and learning more about how we can help meet their dairy needs. Since DPTC's mission is in part to help serve a more global dairy industry we always welcome the opportunity to work with US. Dairy Export Council on such activities," said Tong.
Upcoming DPTC Short Courses
Artisan/Farmstead Cheese Safety and Quality Training Workshops
Locations:
November 15, 2012 : $49

November 16, 2012: $49


Rohnert Park, CA

Visalia, CA 93277
15th Annual Dairy Ingredients Symposium


February 21-22, 2013


Location:

The Stanford Court Renaissance, San Francisco
Applications Lab Update by Katy Lees
The Applications Lab would like to thank U. S. Dairy Export Council for their support at this year's Institute of Food Technologists show held in Las Vegas, NV. The USDEC booth showcased two of our new Applications Lab's prototypes, the Dairy Chew and the Savory Yogurt.
The Dairy Chew is our most recent innovative prototype that displays the versatility of whey proteins potential textural options that whey protein can offer the snack realm of the food industry. This Dairy Chew is a convenient way to obtain protein without consuming meat products that are high in cholesterol.

We also showcased our new Savory Greek Yogurt prototype. This yogurt is a great alternative to a typical sweet yogurt. It can be eaten alone or even used as a healthy dip, a flavorful spread on pita bread or in gourmet sandwiches. It is a versatile prototype that allows for a variety of flavor combinations that can be incorporated into a plain Greek yogurt. Our version is infused with Greek inspired spices and herbs, giving the yogurt a refreshing and savory flavor combination. Both new prototype formulations are now available on our website.

The Applications Lab is continuing more work on whey proteins functional gelling capabilities. We have been working hard a couple new prototypes, we have just begun some preliminary work on a low carbohydrate, high protein French fry. We will continue to update everyone on our progress, as we get closer to a final prototype formulation.
Awards, Presentations, and Student Research Competitions
Dr. Rafael Jimenez-Flores was elected to the ADSA boad of directors.

Graduate student Lauren Collinsworth, took first place in this year's Sensory Evaluation Division Rose Marie Pangborn Memorial Graduate Paper Competition. The competition was held June 25-28, 2012 at the Institute of Food Technologists (IFT) Annual Meeting in Las Vegas, NV. Her presentation was titled: "Evaluating The Change In Emotions During The Consumption Experience Of Carbonated Orange Soda, Dairy Beverages, and Convenience Cheese."

Presentations Given
Effect of adding salt during MPC manufacture on mineral and soluble protein composition. Presented at International Symposium on Spray Dried Dairy Products, St. Malo, France (June 19-21, 2012) (Sikand/Tong/Vink)


Poster Presentations
Graduate student, Lauren Collinsworth's abstract entitled Development Of A Novel Method For Evaluating Emotions: Imagery Versus Language, has been accepted for one of only 16 oral poster presentations at the 5th European Conference on Sensory and Consumer Research held September 9-12, 2012 in Bern, Switzerland.
Dr. Amy Lammert's abstract A Method Relating Emotion and Texture: A First Look, was accepted for poster presentation at the 5th European Conference on Sensory and Consumer Research held September 9-12, 2012 in Bern, Switzerland.
Awarded CSU-ARI project "Production of novel ingredients with modified biological activity from partial hydrolysis of milk protein under supercritical CO2 . ($134,000)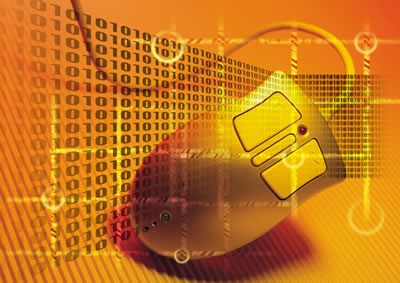 Rafael Jimenez-Flores; Jacob Heick; Steven C. Davis; Kellie Green Hall; Andrew Schaffner, PhD. 2012. A Comparison of the Effects of a High Carbohydrate vs. a Higher Protein Milk Supplement Following Simulated Mountain Skirmishes. Military Medicine 177, 6:723-731.
Mao, X.Y., Tong, P.S., Gualco S. and Vink, S. 2012. Effect of NaCl addition during diafiltration on the solubility, hydrophobicity and disulfide bonds of 80% milk protein concentrate powder. J. Dairy Science 95 (Issue 7): 3481-3488.


This study highlights possible reasons behind the improved solubility of Milk Protein Concentrate 80 (MPC80) when treated by addition of NaCl or KCl during the diafiltration process of its manufacture. Specifically, this publication explains how surface hydrophobicity, disulfide bond formation, and particle size could play a role in understanding the changes in MPC solubility due to addition of monovalent cations. The study's findings give MPC80 processors and end-users further insights on factors that can impact solubility of dry milk protein systems (e.g. MPC'S, WPC'S, SMP/NFDM, etc.). Such information will aid in the development of MPC80 with optimal reconstitution properties. (for full publication see: http://www.journalofdairyscience.org/issues, for questions contact: Phil Tong - ptong@calpoly.edu)
New Faces
Valerie Arechiga

Valerie is a first year graduate student from Long


Beach, CA. She graduated from the University of


California Davis in June, 2010 with a Bachelor


Degree in Food Science. Valerie will be working


on her Masters in Dairy Products Technology at


the DPTC with Dr. Jimenez.

Erik Albrecht

Erik is a third year Food Science major originally from Marysville, CA. He will be working with Dr. Jimenez on research projects for the DPTC.

Ethan Shaw

Ethan is a second year Biology major originally from Salinas, CA. He will be working with Dr. Jimenez on research projects for the DPTC.

Matthew Wada

Matthew is a second year Food Science major originally from San Jose, CA. He will be working with Dr. Jimenez on research projects for the DPTC.
For questions or comments regarding this newsletter please contact Laurie Jacobson at:
ljacobso@calpoly.edu