From Erica J. Borggren, Director, IDVA:
Hiring Our Heroes:
A Great Step Forward
More than 150 Veterans received provisional job offers at the recent
Hiring Our Heroes Veteran
hiring event in Chicago on March 21. The success illustrates how public-private efforts that involve the state's hiring tool,
Illinoisjoblink.com
, can link employers with qualified applicants to further support the Illinois economy. With more
Hiring Our Heroes events
planned for Illinois and across the country, deserving and well-qualified vets and military family members can find a new career or a great new job.
More than 1,500 Veterans and spouses attended, as well as 112 employers with immediate openings and 12 Veteran Service Organizations that provided interview guidance, career readiness and individual counseling. In partnership with the Illinois Department of Employment Security and the US Chamber of Commerce, the event utilized pre-screening and pre-matching through illinoisjoblink.com to provide 577 on-site interviews and 152 provisional job offers. Well done and thanks to the Chamber of Commerce and others who made this event a huge success!
Look for future Hiring Our Heroes events in:
Joliet (4/4) Mount Vernon (4/11) Fallon (4/19) Belvidere (4/24)
Are you interested in starting your own business, want to make your business grow, or just find the road to more success? The Illinois Department of Veterans' Affairs is hosting the Mission: Veterans 2 Entrepreneurs event, Friday April 19, 2013 at the
Student Center East; University of Illinois - Chicago
.
Advanced registration
and more at: veterans2entrepreneurs-chicago.eventbrite.com Vets attending will get great advice from leading companies and organizations

to include AT&T, Goldman Sachs, 10,000 Small Business Initiative, Google, and Kiva, plus many, many more.
(
Event Flyer
)
Space is limited - Register now!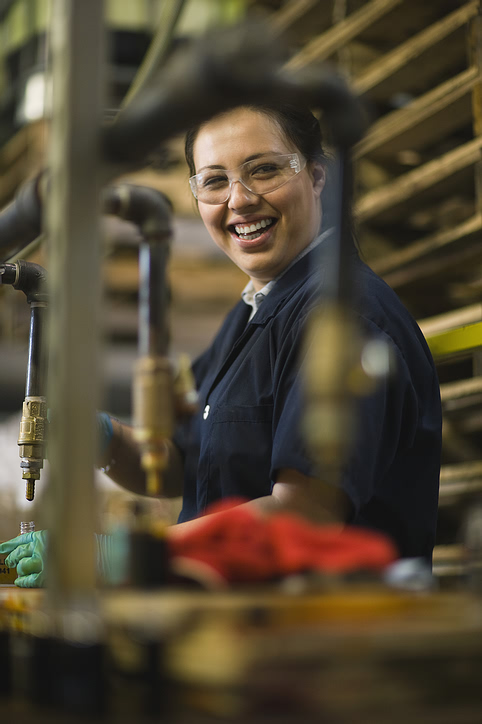 The Mission: Military 2 Manufacturing Fair, which is different from a traditional hiring fair, will serve to educate Veterans, National Guard and Reserve members on available jobs, salaries and career paths available in modern manufacturing and logistics. This is an exceptional opportunity for veterans to network with training experts, like-minded professionals, and meet fellow service members who have already made the transition to civilian positions. It is a no-cost opportunity to learn about modern manufacturing and what kinds of training, funding, and career opportunities are available to veterans and service members.
WHERE: Excel Foundry & Machine, 14463 Wagonseller Road, Pekin, IL
Downstate - south of Peoria, IL (map)
WHEN: Wednesday, May 1, 2013; 1:00 - 5:00 p.m.
WHY: The manufacturing sector in Illinois is in dire need of skilled workers -- experts estimate that Illinois manufacturers currently have over 30,000 jobs open for trained workers -- and military veterans are in a unique position to meet this demand.
Illinois Governor's Cyber Challenge
Illinois Governor Pat Quinn and the Cyber Aces Foundation announced the Illinois Governor's Cyber Challenge, a statewide competition that will fill mission-critical jobs in the emerging cybersecurity workforce at a April 1, 2013 press conference in Chicago. The Cyber Challenge is designed to provide a pathway of learning and workforce training for Veterans and students anywhere in Illinois.
Illinois Veterans and students are invited to participate in the April 2013 Cyber Quests competition. Top-performing Illinois residents will be invited to participate in the USCC Summer Camp being held in Illinois this summer with the exact dates and location to be announced soon.
Stand Up and Be Counted!
Military service teaches Veterans about honor and selfless service while in uniform. Now, as veterans, we invite Veterans to "Stand Up and Be Counted" (SUBC) as a means of helping veterans find their voice, engage with IDVA to obtain benefits earned through service, and to help make a difference for the estimate 35,000 veterans who will be coming to Illinois between 2012 and 2016.
The IDVA is here to help Veterans navigate the many federal, state, and local resources and benefits available. Whether vets have specific questions or would simply like us to help identify programs and benefits for which they may be eligible, our Veteran Service Officers are standing by to help. By enrolling in
SUBC
you will also be assisting your fellow veterans by helping IDVA and the entire veteran advocacy community to gain a better understanding Illinois' demographics, needs and how to better serve you. This means we can better plan for future services, lobby for further federal VA funding and facilities, and generally serve Illinois' veterans better.
Save the Date
Hiring Our Heroes Career Fair - Joliet IL
American Legion Post 1080, Joliet IL, Thurs., April 4; 10:00 a.m. to 2:00 p.m.
Hiring Our Heroes Career Fair - Mount Vernon IL
Rolland Lewis Community Building, Thurs., April 11; 9:00 a.m. to 12:00 noon
Mission: Veterans 2 Entrepreneurs - Chicago IL
Univ. of Illinois - Chicago, Student Center East; Fri., April 19; 8:45 a.m. - 1:30 p.m.
Hiring Our Heroes Career Fair - O'Fallon IL
The Regency Conference Center, O'Fallon IL, Friday, April 19; 10:00 a.m. to 1:00 p.m.
Hiring Our Heroes Career Fair - Belvidere IL
UAW Union Hall, Belvidere, IL, Weds, April 24; 10:00 a.m. to 1:00 p.m.
Mission: Military 2 Manufacturing
Excel Foundry & Machine, 14463 Wagonseller Road, Pekin, IL, Weds., May 1,1:00 - 5:00 p.m.