Person-Centered Care
Integrating rehabilitation into the care of our patients with Alzheimer's and dementia is vital to their health and well-being. Our therapy resources are partnering with Dementia Care Specialists to train our therapists and staff on comprehensive therapeutic interventions to improve outcomes and reduce dementia-related behaviors. On March 29 2012, CMS launched a national initiative aimed to minimize the use of medications and to improve behavioral health in nursing homes. The Partnership to Improve Dementia Care in Nursing Homes will focus on "person-centered care and the reduction of unnecessary antipsychotic medication use in nursing homes and eventually other care settings as well." We are so fortunate to already have so many resources and therapists passionate about improving our understanding and treatment interventions for this special population. In this edition of the FlagPOST, you can read about the special way that the OT department at Sonoma Healthcare Center is dignifying long term care in the eyes of the world by applying their training to patient care. Contact your therapy resource if you are interested in the Dementia Care training happening across the organization!
Ensign Services is the proud sponsor of the Dementia Capable Care Foundations Course to be held November 10, 2012. This Foundation course will be held in Santa Rosa, California at the Courtyard Marriott and provides participants with a common framework about Alzheimer's disease and related dementias (ADRD), a best-abilities perspective, dementia stages, behavior management, and care techniques to promote the best ability to function and person-centered care. Material is presented in a lecture format with small group activities to apply principles learned. Gina Tucker-Roghi, MHS, OTR/L and Therapy Resource for Northern Pioneers, will be the lecturer for this course. Gina is a certified Dementia Care Specialist Instructor for the Dementia Capable Care Foundations Course. She received her B.S in Occupational Therapy from San Jose State University in 1992 and later earned a Masters of Health Science degree from the University of Indianapolis in 2004. In her many years of experience, Gina has specialized in geriatric practice and has extensive experience in the evaluation and treatment of persons with dementia. As a Therapy Resource, she now uses this experience to train other therapists in assessments and treatment approaches to facilitate the best ability to function in persons with dementia.
Dementia Capable Care - Helping to Correct Negative Behaviors
by Chantal Thomas, OT, Sonoma Healthcare Center, Sonoma, CA
Working as an occupational therapist with individuals with dementia is challenging when it comes to finding effective techniques for connecting with the client and enabling them to reach their maximum potential. So it was a pleasant surprise when I recently had the opportunity to partake in a Dementia Capable Care seminar with other therapists in my cluster. I was educated on effective communication, treatment planning and care techniques to bring out the best ability to function in persons with dementia, enabling me to create more rewarding and successful outcomes for my clients.
Shortly after I took the class, a client with dementia was referred to OT services due to her continual refusals of bathing and her aggression once she was in the shower. Although the case seemed challenging, I was eager to apply the new information and strategies that I had learned to my new case. Immediately, I wanted to discover the causes of the behavior. Was it that the resident was feeling frightened, vulnerable or cold? I knew that my skilled observation and my ability to build a strong rapport with the client were essential to finding the necessary information.
I spoke with the patient about family, friends, her current living environment, likes and dislikes, etc., to gain an understanding of her life story. I took this information, together with my knowledge of her Allen cognitive level, and began to devise a plan to reduce the triggers of the difficult behaviors. After skilled observation, assessment, communication and consultation with the resident, with members of the interdisciplinary team and with the patient's CNAs, it appeared the negative behaviors were forming as a result of the patient having a lack of control, and her difficulty transitioning quickly to a new task....Read On
Co
ngratulations !
Physical Therapist Jason Sumsion of Horizon Home Health recently completed his geriatric training certification in a ceremony held in San Jose, CA by the Geriatric Rehabilitation and Training Institute. Jason, a Howard Pai Outstanding GTC scholarship recipient, has been serving the Mini-Cassia area of Idaho as a physical therapist in home health for nearly nine years, most recently at Horizon Home Health. Jason started his training process in 2004 and continued taking additional courses, completing 160 hours to become eligible to apply for certification. Courses included topics related to balance assessment, gait training, exercise and functional tools-all supported by evidence-based practice.
Curtis Merring, DOR of Wellington Place in Temple, TX, has been invited to present at the International Stroke Association Annual Conference in February for his research on electrical stimulation combined with thera ex showing significant improvment in motor function in chronic stroke survivors. This is such a huge honor and we're so glad that he is leading the way in this area of exciting research. Way to go Curtis!
Congratulations and Thanks for making us better each day!
You've Got It!
by Deb Bielek,
Therapy Resource
You have values and you OWN the responsibility for being ACCOUNTABLE to your team for knowing and following the rules governing your practice. You have a PASSION FOR LEARNING. And, with the moving target that healthcare regulation has become, your VALUES are the key to success. Your resource team is committed to keeping you abreast of some of the changes we are directly experiencing in our industry today, as well as the plans for implementation of other changes to come in the very near future.
As you know, on February 22, 2012, President Obama signed into law the Middle Class Tax Relief and Jobs Creation Act of 2012 (HR 3630, Section 3005), which carried with it several implications for therapy service delivery under the Medicare Program. Some of the more relevant items specific to HR 3630 included:
It prevented the expected 27.4% cut to the Medicare Physician payment rates (Part B Fee Screen), which were included in the Affordable Care Act. Instead, the signing of HR 3630 kept the rates frozen at their current levels through December 31, 2012.

The Therapy Cap Exceptions Process was extended through December 31, 2012.

All Claims above the Cap of $1880 are to be rejected without the KX modifier AND are subject to post-payment Manual Medical Review (MMR)

A Pre-Authorization Process, which includes MMR, is now required for claims above a threshold of $3700 for PT and SLP Services Combined and a separate threshold of $3700 for OT Services.

The spending caps and thresholds were extended to Hospital Outpatient Departments and Outpatient Rehab Agencies.

Beginning January 1, 2013, CMS is required to collect data to assist in reforming the payment system for therapy services on patient function.

In May 2013, the General Accounting Office (GAO) is required to submit a report to congress on the financial outcome of the MMR Process.

In June 2013, MedPAC is required to submit a report on the Outpatient Therapy Payment System.
Your therapy resource team is actively engaged in gathering the most pertinent and up-to-date information from CMS and the Medicare Administrative Contractors (MAC's) regarding the Manual Medical Review process. We are committed to providing clear and consistent communication and resources as this information becomes available...Read On
Team Building at Park Manor
Ever feel at a loss for words when wanting to express your appreciation for your awesome therapy team? Sonya Taylor at Park Manor Rehabilitation Center in Walla Walla, WA found a way to allow for her therapists to express their gratitude and appreciation for one another using a team building exercise that turned 360 degree feedback into 360 degree love for one another. Each therapy staff member wrote down one thing they appreciated or admired about each team member. Sonya then gathered the notes and wrote them on individualized "You Rock" cards for every team member. What a great way to highlight and celebrate the unique strengths of your therapists!
Ensign Closes NASDAQ
On Tuesday, October 23, Ensign was invited to participate in the closing bell ceremony for NASDAQ. This is a great honor and comes almost to the day of our 5 year anniversary of becoming a public company. If you missed it, you can visit the NASDAQ MarketSite to read the article:
and view the entire ceremony. When you bring up the video clip it may seem to do nothing for a while because what you are seeing are photos of our team being displayed on a huge billboard in Times Square. If you click and hold down the two fast forward arrows it will bring up the presentation faster.
Our Goal?
To Be a Magnet for Top Therapy Talent!
By Jamie Funk, Therapy Recruiting Resource
With more than 100 independent facilities currently developing new in-house therapy programs or fine-tuning their existing programs, our growing organization has an insatiable need for outstanding physical, occupational and speech therapy talent. An increasingly competitive market, paired with an ongoing shortage of qualified therapy professionals, has inspired us to ramp up the intensity of our recruiting strategies.
Those of us who have been fortunate enough to work with Ensign for many years sometimes forget how genuinely special our organization is. My goal is to ensure that all therapists (and soon-to-be therapists) out in the world have the chance to learn about our unique culture. If they know us, they will love us!
Here's a snapshot of some of the cool and creative things we have been working on in order to spread the Ensign love in the past few months:
Our very first therapy-focused recruiting video filmed at Atlantic Memorial (you can view this at EnsignTherapy.com and also on all therapy jobs posted on Careerbuilder.com).
A more extensive and cohesive Web presence, including an ever-improving EnsignTherapy.com website, along with our brand-new Facebook page (also available through a link at EnsignTherapy.com), and all of our therapy jobs posted on a wide variety of career websites through our fantastic new applicant tracking system.
More than 30 university career fair and state therapy convention events attended by your Therapy Recruiting Resource, our enthusiastic Therapy Resources and awesome DORs during the months of September, October and November. Huge thank-yous are owed to Marlyn Praznik and Olivia Gonzales at the service center for their work in making this happen!
Per Diem Appreciation Project at select facilities with serious staffing challenges. We are promoting an iPad giveaway, which will take place in November. Per diem therapists can earn chances to win by working four-hour shifts - and 10 chances to win if they refer a regular part-time or full-time therapist to us!
Reaching out to Canada with jobs posted on the Canadian Physio-Therapy Association and Canadian Occupational Therapy Association websites as well as upcoming university career fairs and Canadian therapy conventions.
Taking advantage of the talents of two of our own stars, Rozina Hyderali and Nelson Layos, to spearhead the recruitment of foreign-trained therapists from India and the Philippines.
I am looking forward to the next three busy months of recruiting quality therapists for this great group of therapy departments. It's exciting and rewarding to feel that spark in a new graduate when they suddenly grasp the amazing opportunity that Ensign offers to those who have the right stuff - or to help an experienced therapist who is burning out find their professional home in an atmosphere where they can renew and exercise their creativity and passion.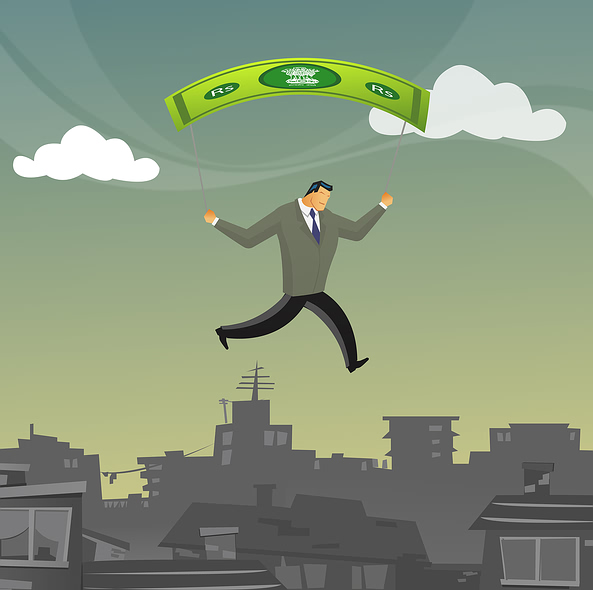 Success = Passion
By Jon Anderson,Therapy Resource
The passion that leads a person to start a business (think Ensign Group) ... that thing you would do (therapy) regardless of monetary compensation (and I realize that for some, money itself - or the pursuit of it - is that passion) ... that thing that makes your heart beat fast ... is the work you should be doing. The work you do that fulfills you and gives - rather than depletes - energy is the ultimate goal. Yes, goal. It's the "continuing" that matters, not what you accomplish "one day," but what you do every single day....Read On
Pizza Fridays at Bella Vita
Bella Vita Health and Rehab in Glendale, AZ, transforms into an Italian Pizzeria every Friday with the help of residents and therapy staff. The therapists work on dynamic balance, gross and fine motor control and cognitive skills while the patients build delicious pizzas for residents and staff to enjoy. The good vibes must be contagious, as Bella Vita also celebrated a DEFICIENCY FREE SURVEY last month! Grazie Bella Vita Therapy Department for bringing us creative ways to help our patients regain function, and congratulations on tremendous outcomes!
Earning CEUs for Geriatric Sports Medicine
Our Touchstone Therapy Resource, Nelson Layos, organized a Geriatric Sports Medicine continuing education course in Southern California. Over 50 therapists were in attendance, and the two day weekend course had everyone laughing and interacting in hands-on labs throughout the day. Thank you, Nelson, for organizing this course, and thank you to Southland Care Center for graciously hosting! We had great feedback from all who attended.
Ensign's Best: A View of the Future
by Kirsten Chesney, DOR, Vista Knoll Specialized Rehabilitation Care, Vista, CA
In the past year, Vista Knoll Rehabilitation has expanded its knowledge base by hiring a Physical Therapy Assistant, Michael McFadden, MS, PTA, Certified Polestar Rehabilitation Practitioner, Gold Certified PMA-CPT. Michael is an expert in Pilates, bringing a breath of life and new ideas to promote the success of our patients. Our goal is to position Vista Knoll Rehab as the future of skilled nursing and rehabilitation settings for physical and occupational therapy by providing a diverse treatment approach directed toward each individual patient. Treatment incorporating Pilates principles and providing an environment conducive to helping patients to return to their prior level of function is essential for today's progressive and successful therapeutic model. At Vista Knoll Specialized Care facility in Vista, CA, the therapy team took a chance in the department and soon saw the results of a progressive, intuitive rehab approach in Pilates that brought its residents a unique approach to recovery....Read On
Outpatient Services -- Why Bother?
by Peter Jens Brandt, DOR, Premier Care Center, Palm Springs, CA
As a rehab-providing entity, we must consider our future clientele and how they tend to make health decisions. Undoubtedly, we will face a different mindset than that of the patients whom we are currently treating. Whereas the current pre-baby-boomer generation does not like to exercise or maintain healthy habits, the baby boomers take a much different approach to self-care. These boomers, born between 1946 and 1964, soon will dominate the healthcare arena. As such, we will need to adapt our current way of doing business in our skilled setting to the changes ahead.
There are 76 million baby boomers who are partly responsible for the huge economic growth of the 1990s. According to the National Association of Area Agencies on Aging, these seniors control more than 70 percent of the country's disposable income. Baby boomers are upbeat about their future, and they expect to live better and longer lives than the previous generation. The U.S. Census Bureau predicts that boomers will turn 65 years of age at the rate of 10,000 per day for the next decade. These Americans will live longer and healthier lives than any older generation in history, according to Donna Shalala, the President of the University of Miami and a former U.S. Secretary of Health and Human Services during the Clinton administration.
How will these changes affect us in the skilled nursing and rehab industry? ...Read On
Creating a Therapy Garden Walk
by Jon Anderson, Therapy Resource
Alta Vista Rehab in South Texas added a beautiful garden walk about a year ago incorporating different heights of pots of various flowers, plants and vegetables, and uneven surface training with sidewalk, dirt, grass, and stone. Here are some things you might want to consider
when adding your therapy garden walk:
Place pots at various levels to allow patients of different sizes, statures, etc., to plant and take care of them, thus working on dynamic balance, weight shifting etc.

Vegetable gardens-allow the patients to plan, coordinate, structure, thus working on cognition, etc.

Flower and Veggie gardens allow the patients to pick them, thus making different crafts etc, and working on gross and fine motor movements.

Trees allow for shade, and fruit trees (oranges, lemons, apples, pears) allow the patients to pick them, thus working on balance, and coordination. Also makes a nice tasty treat! 

Therapy gardens also give patients another relaxing place to work on their therapy goals. It may also remind them of home or a past passionate hobby, thus further improving maximal functional outcomes, particularly with dementia patients.

An outdoor garden could also be a great place for a standing frame or parallel bars. Alternating the treatment environment can either spark new excitement in our patients or calm an anxious patient so that we can help them achieve their best outcomes.
Preventing Back Pain
by Sara Bogner, PT, Ukiah Healthcare Center, Ukiah, CA
As therapists, our job is to help others. At work, we spend countless hours in the service of our patients. We expend a great deal of physical and emotional energy each day as we assist those who ar
e entrusted to our care. But what about us? Are we taking the time and putting in the effort to take care of ourselves? If not, our physical well-being as well as the longevity of our career may be in jeopardy.
Eight percent of people will suffer from an episode of back pain in their life, and many of these people will go on to suffer from chronic pain as a result. As a physical therapist with a background in outpatient orthopedics and manual therapy, I have seen my share of patients suffering from spinal dysfunction. While physical therapy can be very effective in the treatment of back pain, there is an even more effective strategy: prevention. Although not all back injuries can be prevented, many can - through proper posture, good body mechanics and regular exercise. ...Read On
Brookfield Olympics
by Lito Ortiz, DOR, Brookfield Healthcare Center, Downey, CA
For those who watched the 2012 Summer Olympics, names such as Michael Phelps, Ryan Lochte, Gabrielle Douglas, or Misty May-Treanor and Kerri Walsh may be the ones that pop in their heads when they reflect on the games in London. In a small town in Downey, California, in a small skilled nursing facility (but, ahem, the first e-prize winner!), names such as Lilliana, Ethel, Odilia and many others are the names that we associate with those weeks of global solidarity.
The dynamic rehab team of Brookfield Healthcare Center sponsored our very own inaugural Brookfield Olympics. The two-week event began with a high-energy torch ceremony during which both ambulatory and wheelchair-bound "guests" passed a sophistically decorated tiki torch around the rectangular hallway as other guests and staff members cheered them on. Several guests (i.e., residents) and family members even held up signs made by our resourceful Activities Department with the names of their native countries, as a new torch carrier either walked or wheeled the torch toward the facility lobby. Somehow, we were able to fit everyone into the lobby for our "opening ceremony." National anthems were sung by various staff members from their own country of origin, beginning, of course, with our very own "Star-Spangled Banner." Everyone was dressed in red, white or blue as much as possible, and patriotic visors were passed out to guests and staff to celebrate the inauguration. None other than our world-famous ED and acting President of the Brookfield Olympic Games, Dave Howell, declared the games of the First Brookfield Olympics "open."
The smiles and laughter continued as two events a week were planned. The wheelchair relay was probably one of the most exciting as four teams were "officially" timed on how fast they could get around the hallways. Other events included the bowling competition; the "shotput" contest, during which each athlete was asked to throw a 2-pound weight across the activity room and the distance for each was measured to determine the winner; and the badminton challenge, where staff members were asked to team up with a guest and play against other teams.
Store-bought and homemade medals were given to both winners and participants. There was even some of the Olympic drama present, as a very competitive athlete questioned if the time-keeping was accurate.
All-in-all, the first-ever Brookfield Olympic Games were an instant success and definitely one for the records!
How great it is to be influenced by Lito. And I agree - this therapy team is out of this world. During this time of low census, they volunteered to take time off, and those who had other places to go volunteered and let the others stay. Amazing - the test of a true character when it gets tough. What they did was inspiring! The therapists are absolutely amazing. Best team on the planet! An honor to be with them!
David Howell, Executive Director, Brookfield Healthcare Center
More Therapists on the Move!
Franco Yap PT (Wellington Place) and Josy Thomas PTA (Alta Vista) recently participated in the Tough Mudder in Austin, TX
The Compliance Corner
by Lorraine Finnegan and Merrisue Corris, Therapy Compliance Resources
Q. How do you manage the ABN notice when a resident refuses therapy for three days?
A. CMS has clarified that an Expedited Review notice is not required when Medicare ends due to therapy refusals. If the resident is going to remain in the facility, give them the SNFABN (or Denial Letter), whichever you are using. This only needs to be given on or before the last covered day of Medicare. When a resident is refusing therapy, don't forget to discuss and evaluate the reason for refusal. It's important to be sure that the resident elects to end Medicare and that the refusals are not because we didn't accommodate their choice for therapy scheduling. (Reference: www.aanac.org)
Q. Which CPT code, 97032 or G0283, do I use to document the electrical stimulation treatment I am providing?
A. 97032 - requires the continuous skilled intervention of a therapist. You are actively involved in the delivery of the electric current to your patient. Some examples would be: 1) An application of Estim via a motor point probe; 2) Remote trigger to stimulate bilateral quads during standing in the parallel bars; and 3) The initial application of teaching a patient to use a TENs unit for home application. To bill 97032, documentation must describe the specific type of Estim provided.
G0283 - Most electrical stimulation treatments that are provided in therapy for non-wound care would fall under this code. This type of electrical stimulation requires the skills of a therapist to determine the settings and to apply the electrical stimulation, but there is no activity on your part in delivering the electrical current to the patient - the machine controls it all. Some examples include IFC and TENs.
(Reference: Medicare Policies and Guidelines-NCD, LCD, and Articles, LMRP)
Q. Can I provide multiple modalities on a given day to the same patient and body location for the same condition?
A. It is usually not medically necessary to have more than one physical agent modality (i.e., diathermy and US) applied to the same location on the same patient in the same day unless documentation clearly supports the need and reason why more than one modality is required to address the same condition. (Reference: Local Coverage Determination for Physical Medicine and Rehabilitation)