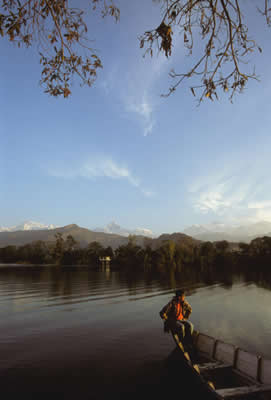 Special Relaxation Place
Choose your own special
place of relaxation. Whether it is on a mountain top, an ocean shore, a beautiful sunset or whatever is your
special place of relaxation.
Make conscious choices that lead to less stress.
"SERENITY IS WHERE YOU CREATE IT" - Dr. Thomas A. Parker, LPC, CPCS
Valentine's day is the day when the expression of love is fully acknowledged and expected. The expression of love and love rules the day. It is your time to load up on the good stress including, for many, your favorite candy, beverage, and cuddling time with that favorite person. Try random acts of positive acknowledgement to others as well. Give everyone you see a hearty Happy Valentine's greeting. It could create lots of heartfelt smiles between you and others. Serenity is not too far behind every genuine smile.
Dr. Thomas A. Parker, LPC, CPCS
The Stress Rejection Doctor
It's Never Too Late To Spread Love
Visit our
Market
fo
r gift ideas for that special someone. These gifts do not have the calories of candy and are gifts that can be used for a lifetime. Consider the greatly reduced prices for the
Valentine Anti-Stress and More Love Kit
special or the additional benefits of the
Gold membership
. Either of these gifts would be ideal for that special someone or yourself.
Brand new Anti-Stress, More Love Kit!
This exciting gift includes:
The exclusive Self Love-Self Care A Stress Reduction, Relaxation and Sleep Aid CD, with IMTC and Sounds: Ocean Waves
Less Stress Hours Poster
SRN Logo T-Shirt
Decorative rose
Happy Valentine's Day gift bag
Place your order today! For That Special Someone (and for yourself)! (Specify T-shirt Size and Color.)
This $50.00 value is yours at a special Love price of only $
29.99
!
50% OFF IMTC CDs!

Have you ever wanted to try the
Self-Love Self-Care
to see first hand the wonders of the innovative Intra Muscular Tension Control process (IMTC)? Now is your chance!
Use coupon code: SRNCDLOVE

at checkout!
Serenity Pathway Interviews


Serenity Pathways Interviews with stress fighting experts feature professionals and other outstanding professionals who provide service in the area of stress reduction in a variety of fields. Most people do not hear of these experts who are developing programs to help people affected by stress as well as influencing how stress is studied and addressed. This issue's featured expert is Dr. Maggie Martin. In addition to her many responsibilities, she has been a leading force behind and developer of the Crisis Response Network (CRN) of the Counseling Directors Association of the University System of Georgia. Succinctly, this organization trains and provides counselors who can respond to critical incidents like at the recent New Town and Virginia Tech tragedies as well as other major critical incidents. The University System of Georgia is prepared to respond should such incidents happen in Georgia because of her work. The CRN was created before the critical incidents occurred in Newtown and Virginia Tech.
SRN Spotlight on Unsung Heroes
in the Fight Against Stress:
Dr. Maggie Martin
Part II
SP:
If y

ou have 3-5 suggestions to give to your students/clients on how to reduce or cope with stress, what are those suggestions be?
A: I love imagery, metaphors.....answered in question above? I always try to ask, "How is your spiritual life?" That can mean attending church services of a certain denomination to praying to God to praying to an entity to sitting by a lake or spending time in the woods/forest/nature. Students always have had an answer, even if it was, "Not where it needs to be." Students seems to know what they need and what they need to do to get back to their healthy point in spirituality....whatever that means to each. It is very personal, usually very emotional and healing. This gives a student a 'plan' to follow whether making new connections on campus or with past spiritual rituals/connections.
SP: What percentage of the student population or clients is adversely effected by stress?
A: I know the highest percentage statistically can be 100%. To answer your question, 150%
:)
Seriously, all students, faculty, staff, administration face stress. Even our most successful student leaders face issues of time management, meeting expectations, financial issues, juggling responsibilities. Grounds keepers, police and building custodians...and dining services workers? How can one ever meet everyone's demands?
A Better Me . . . Relaxed, Healthy, and STRESS-FREE!
Rejecting stress is very important to me, especially since it can trigger a multitude of health and emotional problems-both of which, I would rather stay away from and control as much as I can.
My biggest motivations for actively rejecting stress are my family and friends. Being in a good mood and in good health ensures that I am able to be the sister, daughter, aunt, friend, co-worker, and general support that I need to be for my loved ones. No one wants to be around someone who is highly stressed and anxious. For my well-being and for the well-being of those around me, I try to keep it cool, calm, and collected.
De-Stressation Activity

What de-stressation activity have you engaged in today? What De-stressation activity have you engaged in this week? What De-stressation activity do you plan for the month?
Select a beginning point. Sit down and plan an activity or vacation with your loved one(s). Just the activity of planning can create more good feelings in your relationships. Take charge of your de-stressation.
SRN


SPREADS


Offer Expires: March 1, 2013
Support SRN Advertisers
Beautiful Minds Tutorial and Consulting Services

Mary Wells for Amazing Grace (Fashion Designer, Seamstress & Interior Decorator)
1st Capital Finance
Dee the Tag Lady
Weave Divas
Taylor Counseling and Consulting Services
Contact Info
Dr. Thomas A. Parker, LPC, CPCS
Stress Rejecters Nation
110 Habersham Drive
Suite 114
Fayetteville, Ga. 30214
info@stressrejectersnation.com