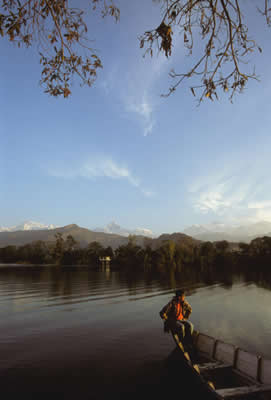 Special Relaxation Place
Choose your own special
place of relaxation. Whether it is on a mountain top, an ocean shore, a beautiful sunset or whatever is your
special place of relaxation.
Make conscious choices that lead to less stress.
"SERENITY IS WHERE YOU CREATE IT" - Dr. Thomas A. Parker, LPC, CPCS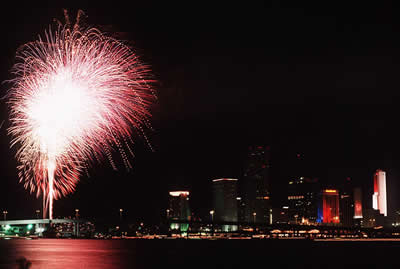 The year of 2013 has come in with a bang. The aftermath of last year and some early activities this year have made the beginning of this year seem pretty explosive. However, those challenges give everyone opportunities to really practice an active year of
"De-Stressation - the active planning and following through on your scheduled leisure activities designed to control your level of stress throughout the year". Do not wait until you feel overwhelmed to build up your SQ - Serenity Quotient.

Work on rejecting stress according to your plan throughout the course of the year. It is your life-take control! Do not let the effects of stress knock you for a loop.
Make it a happy and productive year.
Dr. Thomas A. Parker, LPC, CPCS
The Stress Rejection Doctor
Nation in the Spotlight Under Stress:
Mini-Analysis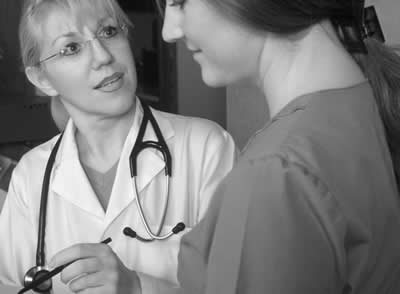 The 2013 "Flu Season" is hardly under way yet CBS and Fox News report that there is a national flu epidemic. Over 20 children have died with 1/3 of the kids showing up at clinics with flu-like symptoms; forty-seven states have reported wide spread cases of the flu. Metropolitan areas of New York, Boston and Atlanta all report record number of cases. These record numbers are the most since 2009 and California is beginning to show signs of the epidemic. One projection is that the epidemic will cost companies 10.4 billion in sick related costs that do not include workers staying home with fears of spreading the virus. Clinics are being forced to add personnel and get additional vaccines to try and meet the surge of the epidemic. Could this epidemic been forseen? Are there causes of this epidemic?
Past issues of Serenity Pathways have indicated how stress has played a significant role in the physical breakdown of a number of individuals (Tiger Woods -July 2011, Demi Moore April 2012, Whitney Houston - Feb-March 2012). Stress collectively may well be a major factor in the current flu epidemic. Using the stages of stress in Hans Seyle's model of General Adaptation Syndrome to stress, it is very plausible that a great part of the epidemic has been caused by the stress under which the nation has gone, minimally, over the last 1-2 years. The stages are Alarm -featuring the fight or flight reaction, Resistance - characterized by a marshalling of personal, physiological, psychological and other forces to cope with stress, and Exhaustion - illustrated by the breakdown of personal forces often experienced as the body reacts with sickness or injuries. During the past couple of years the country has been extremely alarmed by doomsday focus on the economy, a two year period of campaigning for the election of officials to lead the country out of the dire economic problems which could effect the livelihood and families of the nation, critical incidents featuring mass shootings and storms like Sandy which ravaged the eastern coast and the list goes on. The country has marshaled its forces to try and meet each of the disasters and challenges and is continuing to do so. The current stage seems to be the Exhaustion stage wherein the manifestation of the stress is most blatantly being demonstrated by the flu epidemic.
Serenity Pathway Interviews


Serenity Pathways Interviews with stress fighting experts feature professionals and other outstanding professionals who provide service in the area of stress reduction in a variety of fields. Most people do not hear of these experts who are developing programs to help people affected by stress as well as influencing how stress is studied and addressed. This issue's featured expert is Dr. Maggie Martin. In addition to her many responsibilities, she has been a leading force behind and developer of the Crisis Response Network (CRN) of the Counseling Directors Association of the University System of Georgia. Succinctly, this organization trains and provides counselors who can respond to critical incidents like at the recent New Town and Virginia Tech tragedies as well as other major critical incidents. The University System of Georgia is prepared to respond should such incidents happen in Georgia because of her work. The CRN was created before the critical incidents occurred in Newtown and Virginia Tech.
SRN Spotlight on Unsung Heroes
in the Fight Against Stress:
Dr. Maggie Martin
Director of Student Development
Abraham Baldwin Agricultural College
Chair Elect, CDA; Current Coordinator of the CRN; Past Chair.
Secretary of RACDS;
University System of Georgia
President of GA-AHEAD (includes USG institutions, Private Institutions and Technical Colleges)
SP: How long have you been professionally involved in stress reduction?
A: I saw my first client as a therapist in June 1984 so a few years
SP: Have you held specific titles and responsibilities for stress reduction on your job?
A: I believe the title, "Counselor/Therapist" alone invites discussion about peoples' lives. And people talk about their problems-they seek understanding, resolutions, normalcy, right? So just the professional title, "Counselor" might suggest an opportunity, an avenue, for stress reduction. As far as the "responsibilities" the answer is: absolutely. Whether through one-on-one therapy, educational workshops, as an invited guest classroom lecturer, offering screening sessions or handouts/brochures, as well as referral for medical attention, psychiatric support or other specialized support (e.g., nutritional, Vocational Rehabilitation) working in a college counseling center is very much about helping students find healthy ways to manage stress. Key word: healthy. Oh, yes-and helping faculty and staff, as well as parents/family members-deal with stress effectively. And that key word, again, healthfully!
SP: Have you developed specific programs, workshops or presentations to address stress for your students/clients?
Rejecting Stress . . . Keeping Family and Friends
Although I retired from a legal department in corporate America, I decided to return to the workforce -but in a different capacity. I was more relaxed, but I soon found out that relaxed does not equate to stress-free. Different song, same tune. Rejecting stress became one of my top priorities.
Merely wanting to reduce stress is not enough. Stress cannot be wished away. My motivation was my grand-daughter, who is very precious to me. When she comes to visit with me on the weekends, I must be in a good place-mentally and emotionally-in order to show patience and enjoy her company which allows her to enjoy her stay. I started reading the articles in Serenity Pathways and soon I began looking forward to reading them in their entirety because of the excellent information and outstanding tips that they provided.
Read More...