Business Leaders Council
Susan Hersberger
Scott Hadley
Shaun O'Bryan
Craig Case
Brian Raschiatore
Rusty Watson
Jan Valois
Jack Byers
Jason Tupper
Thomas Patton
Tyler Duncan
Kathy Janega-Dykes
Entrepreneur Members
Bryan Feil
Doug Connor
Steve Nipper
Members
Emmanuel Verduzco
Cynthia Flores
Robert Zavala
Renewed Executive Members
Charles Travis
Michael Hagan
Daniel Warren
Gillean Wilson

Megan Cullen

Alex Creek

Carlynn Rose

Glen Fritzler

Hospitality Members
New Hospitality Members
Renewed Hospitality Members
Chamber Staff

President/CEO

Vice President of Sales

Scott Ericson

Vice President of Marketing

Stephanie Armstrong

Marketing/Events Coordinator

Visitor Center Director

Annmarie Rogers

Director of Economic Development
Membership Service Coordinator
Kali Embry
2016 Board of Directors
Chair
Vice Chair
Secretary
Rich Block
Treasurer
Michelle Apodaca
Immediate Past Chair
Tyler Duncan
Michael Fauver

Steve Fort
Janet Garufis
Geoff Green
Scott Hadley
Karim Kaderali
Bibi Moezzi
Tom Patton
Bill Shields

Cynder Sinclair
Sherry Villanueva

Steve Windhager
Stay updated and Follow us on Social Media!

Business After Hours Sponsorship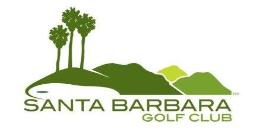 Coffee & Connections Breakfast Sponsorship
President's Message




New Business Benefits from Chamber Services

This week, a long awaited grand opening happened here in Santa Barbara, the opening of Dunkin Donuts. In a town known more for healthy living than coffee and donuts, the long lines and community buzz certainly demonstrate that this new franchisee is already a local favorite.

But there is another story about this Chamber Member that I want to highlight - the story of how their arrival was facilitated by the Chamber of Commerce of the Santa Barbara Region.

You see, the Chamber has been working with Dunkin Donuts for years. We started three years ago with bringing the corporate organization on as members and working with them to find a franchisee for this area. Through their marketing efforts with the Chamber, including their sponsorship of the 2014 State of the City, they got a quick introduction to the community and lots of great publicity.




Ken Oplinger, ACE


President/CEO


The Chamber of the Santa Barbara Region
Chamber News
Thurs | June 9 | 5:30 pm
Join the Boys & Girls Club of Santa Barbara THIS THURSDAY as they sponsor the June Business After Hours! Stop by for an evening of food, drinks and networking! Come check out their wonderful facility and see how they benefit our local community!
Thurs | June 23 | 7:30 am
Join the Chamber at the
Santa Barbara Zoo
for our Coffee
& Connections Breakfast, Thursday June 23rd
! Join The Santa Barbara Zoo
as they sponsor our June Breakfast! Be ready for fast paced networking with: a 60 second commercial for your company, lots of business cards and marketing materials and door prizes for extra promotion!
Fri | Sept 23
Join the Chamber of the Santa Barbara Region for our annual #
MySantaBarbara
Business Expo and Job Fair!!!
- Meet a wider diversity of customers, over 1500 attendees
- Meet new clients and enjoy traditional networking in a fast paced setting
- Enjoy diverse businesses from our region
- Tastes from Local Restaurants, Wineries and Breweries
- Giveaways - Prizes - Raffles and More!
Weekly Water Conservation Message

A new episode of Garden Wise TV is now available to watch
here
, "Mulch it, Plant it, Grow it: How to Create a Water Wise Landscape." Get design ideas from local landscape architect and educator Billy Goodnick, learn about sheet mulching from the Youth Drought Project, explore what it takes to build and maintain vibrant soil from the Center for Regenerative Agriculture, and learn how to put the right plant in the right place from Oscar Carmona, the Green Gardener Program instructor.
Santa Barbara Life
Two Great Ways to Win and Grow Your Business!
1.
Include your business on
Santa Barbara Life
and reach thousands of customers in our local marketplace (Special Chamber Member Discount)
Monthly Contest Getaway
2. FIND ANOTHER beach ball like this one elsewhere in this email and click it to enter the SBLIFE Monthly Grand Prize Getaway! Good luck from your friends at the Santa Barbara Chamber and Santa Barbara Life!
Business of the Month
Matt Clark Tile & Stone boast the most beautiful and diverse showroom on the Central Coast. With decades of tile experience, fifth generation "tile guy" Matthias Clark prides himself on his industry expertise and impeccable taste when it comes to tile and interior design. With Matt Clark Tile & Stone there is no reason to travel to LA or San Francisco to access the most cutting edge products in the industry. Visit their San Luis Obispo showroom to see why Matt Clark Tile & Stone is the best tile supplier on the Central Coast.
In 2002 Matthias Clark and Katie Franklin opened their tile design studio in San Luis Obispo. Their staff works closely with clients to create one of a kind tile and stone projects. From fireplaces and fountains, to patios, kitchens, and baths. From Classic to Contemporary, Arts and Crafts, to Modern, you are sure to discover the world of Tile as Art at Matt Clark Tile & Stone.
In 1977, Matthias Clark began working with tile and stone in Malibu, CA. While living in New York City in the eighties, Matthias apprenticed with master tile installer, Armand Agresti. Returning to the West Coast in 1988, Matthias worked with the incomparable Ann Sacks in her original Portland showroom. In the nineties, Matthias worked in NYC with David Garbo and Jed Johnson. Throughout the years Matthias had the opportunity to work with a number of outstanding architects, designers, craftsmen, artists and clients on both coasts and has brought this world of tile to Matt Clark Tile & Stone.
-Helping people create beautiful spaces in their homes and businesses that will last a lifetime -
Non-Profit of the Month
Explore Ecology is Santa Barbara County's largest environmental education and arts nonprofit. Explore Ecology empowers our community to protect and preserve the environment and inspires them to make smart choices that shape a better future.
Our programs include the

Art From Scrap

C

reative ReUse Store and Gallery, the

Watershed Resource Center, Art and Nature Exploration Summer Camps, and the

School Gardens Program.
Environment:
For over 25 years, Explore Ecology has provided the Santa Barbara community with
free environmental education to school children grades K-6.

Each year our Environmental Educators teach 800 lessons and field trips for over 21,000 students covering topics of natural resources, waste reduction, compost, watersheds, and water quality.
Art:
The Art From Scrap Creative ReUse Store and Eco Boutique are open to the public on Thursday and
Fridays: 11:00 am to 6:00 pm and Saturday and
Sundays: 10:00 am to 4:00 pm. Shop from a wide selection of materials made available at low-cost or free to teachers, students, and community members. Over 200 businesses annually donate a vast array of items that would otherwise end up in the landfill.
Join us for our Art Workshops taught by local artists using re-purposed materials from the AFS Creative ReUse Store.
The AFS Gallery is Santa Barbara's only Eco-Art Gallery and features exhibitions with an environmental focus, student art, and assemblage art shows.
Water:
Explore Ecology holds Beach Cleanups at Arroyo Burro Beach on the 2ndSunday of the month from 12 to 2. After the Cleanup, visit the Watershed Resource Center (WRC) to learn about local watersheds and how our actions on land affect water quality.
Garden:
Our School Gardens Program provides weekly organic garden lessons to 10,000 students annually in 30 schools.
We love what we do and want to share it with you. Sign up for our Ecology Explorers or Natural Artists
Summer Camps
. Book a
Birthday Party
in our Art Workshop.
Volunteer
at a Beach Cleanup or in one of our gardens.
Member News
Santa Barbara, Calif. June 2, 2016
- Peoples' Self-Help Housing broke ground on its newest 40-unit affordable housing development Jardin de las Rosas, near downtown Santa Barbara, at a June 1 ceremony.
The development at 510 North Salsipuedes St. will feature a community center, multi-purpose room, youth education center, staff offices, on-site laundry facilities and an interior courtyard with a tot-lot. PSHH is beginning construction on Jardin de las Rosas as rental prices continue to soar in Santa Barbara and vacancy rates reach all-time lows.
"As beautiful as it is here, it's not easy living in Santa Barbara. Each day we hear from hardworking families, who despite working multiple jobs, can't afford suitable housing," said John Fowler, PSHH President and CEO. "It's driving people away from the community and leading to longer hours in traffic for commuters, who could otherwise be with their loved ones. This isn't the reality Santa Barbara should be facing, and we're thankful for everyone who came together to get Jardin de las Rosas to this stage."
Thank you to everybody that came out and joined our new chamber member Dunkin' Donuts for their ribbon cutting event and grand opening yesterday!
Make sure to stop by their new location,

3771 State St., Ste B,

and order some delicious coffee or delicious treats off their menu!
Arts Festival Names "Explore Ecology"
as their 2016 "Giving Back" Recipient

Santa Barbara, California · June 7, 2016
The Santa Barbara Sea Glass & Ocean Arts Festival is one of three Festivals of its kind on the West Coast and the

only one in Southern California. It brings together juried artists from all over the country to display and sell their

one of a kind pieces of jewelry and artwork. The Festival committee strongly believes in giving back to the

community and today, on World Oceans Day, named Explore Ecology as their "Giving Back" Recipient of 2016.
Thurs | June 9 | 6 pm
Tues | June 14 |6:30 pm
JOIN US FOR A FARM TO TABLE FOOD PAIRING CLASS
ON JUNE 14TH FROM 6:30 - 9:00PM
WITH ALL YOU CAN DRINK BEER/WINE
MENU AS FOLLOWED:
Course 1: Local YellowTail Ceviche (Fish TBD)
Course 2: Kenter Canyon Mixed Green Salad with Peaches, Avocado and a Honey Ginger Vinaigrette
Course 3: Mako/Thresher Shark Skewers with Strawberry Sauce over Coconut Cilantro Rice and Green Beans Buerre Noisette
Course 4: Fruit Sorbet with Mint, Fresh Whipped Cream and a Pirouette
News
If any urban planning project in Santa Barbara has garnered residents' attention, ingenuity and ire over the past year, it is the drafting of the
Bicycle Master Plan
, the document outlining how to fill in and update the city's patchwork of bike paths.
Noozhawk | Tom Bolton
Angel Martinez is retiring as chief executive officer of Deckers Brands, but will remain as chairman of the Goleta-based company's board of directors.