Vol. 6, Issue: 10| March 4, 2013
ILA Public Policy Committee Met Today and Reviewed More Than 40 New Bills
Among the key recommendations from the committee was a reaffirmation of ILA's opposition to legislation which would reduce an earned pension benefit for either state or local pension system members and beneficiaries. There are many pension reform proposals pending, and likely many more yet to surface, and this principle will continue to guide ILA in reviewing and taking a position on all pension system proposals.
The committee was also updated on firearm concealed carry legislation. At this time, the major proposals (HB 997, SB 1284 and HB 1155) all include specific exemptions for libraries, schools, community colleges, and universities. The committee reaffirmed ILA's position to not oppose such legislation so long as it includes local control for libraries, schools, and higher education institutions to determine whether firearms would be permitted in their individual facilities.
PPC also recommended that ILA oppose several bills that would potentially decrease property tax revenues to local taxing bodies (HB 3041, HB 2715, and SB 1633), and several more than would impose unfunded mandates on public libraries (HB 2872, HB 2874, HB 3311, and HB 3312).
One bill of very great concern was HB 3251 that would allow a county to simply dissolve any other local governmental body. This extreme local government consolidation initiative would be unprecedented in scope and impact. It lacks sufficient criteria for a county to even evaluate units of local government, and strips voters and residents of their representation and authority over units of local government. PPC strongly recommended ILA oppose this legislation.
These bills and all other legislation monitored by ILA are listed under the Advocacy section of the ILA website. ILA will continue to update our members on key legislative developments as the session progresses.
Who Do You Know in Springfield?

In light of recent legislative redistricting in Illinois, it's time to make sure you get to know your state senators and representatives BEFORE you need to ask for their help on a particular issue. Follow the lead of Itasca Library Director Betsy Adamowski who, along with Itasca Village Mayor Jeff Pryn, invited Sen. Tom Cullerton (D-23) to pay them a visit. Take a photo like the one above, post it on library and community websites, send a copy to any local news outlets and to the representative's or senator's office.
The "Contact Your Elected Officials" link on the left tool bar of the ILA website will connect you to the senator and representative for your district-find out who they are and ask them to visit the library or other location in your community. While you're at it, check out the ILA Legislative Action Network (LAN), a fast action, e-mail alert system to let library supporters know when legislative involvement is needed. Join the LAN today and be a part of the team that is working hard together to strengthen Illinois libraries. To sign up for the LAN, please click here.
iREAD Wants Your Help
iREAD wants to know how you're serving your patrons in the armed forces. Do you use the armed forces chapter of the Resource Guide? We'd love your feedback on how you serve this population and what sort of resources would best help you with those programs. Please click here to participate.
Polish American Librarians Association (PALA)

On February 24, PALA held the third Annual Meeting and Open House at the Polish Museum of America in Chicago. It was a great event, which was attended by more than 85 people, some from as far away as Texas and
Florida. Keynote speaker Stuart Dybek, award-winning Polish American author and poet, provided the highpoint of the proceedings with stories about his reverence for libraries, calling them "sacred places" that are at the center of a writer's life. "My library card was like a passport that could be
stamped over and over again on my journey to becoming a Polish-American," he said. For more details,
please click here
.
Library-related stories appearing in local news media are reflected in this section of the ILA E-Newsletter. The intent is to alert and inform the Illinois library community about issues and events that are considered significant by the general media.
Downers Grove Library Narrows Down Field for Building Renovation


New Deal-era Mural Restored for Park Ridge Library
To read this story, please click here.
4 Running for 3 Homer Library Board Seats
To read this story, please
click here.
Middle Schools Partner with Downers Grove Public Library for Speed Book Dating Bash
To read this story, please
click here.
Gail Borden Library to Get Donation from Meadow Family
To read this story, please
click here
.
Bridging the Technology Divide
To read this story, please
click here
.
Granite City's Library Needs Voters to Approve Bond Issue; Taxes Won't Increase
To read this story, please
click here
.
Lincoln Library Reorganizes Local History Collection
To read this story, please
click here
.
Glenview Officials Dismiss Library District Idea
To read this story, please
click here.
.
Orland Park Public Library Transition to New Library System
To read this story, please
click here
.
If your library has a newspaper story with link, send it to us at
[email protected]
for possible inclusion in the next ILA E-Newsletter. Thanks
Sincerely,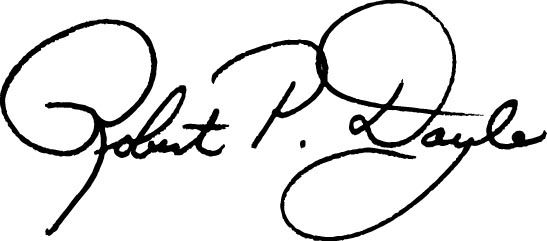 Robert P. Doyle
Illinois Library Association
If you use spam filters to protect your in-box, please take a moment right now to add [email protected] and Illinois Library Association to your e-mail address book, spam software whitelist, or mail system whitelist. Adding the address will help ensure that you receive the ILA E-Newsletter and that your e-mail software displays HTML and images properly. Disclaimer: Links to non-ILA sites have been provided because these sites may have information of interest. The Illinois Library Association does not necessarily endorse the views expressed or the facts presented on these sites; and furthermore, ILA does not endorse any commercial products that may be advertised or available on these sites.
April 20, 2013
Deadline for June issue of the
ILA Reporter
.
Guidelines for Submissions to the ILA Reporter.
March 23, 2013
Trustee Workshop, Springfield, Ill.
April 26, 2013

ILA Executive Board, 10:00 a.m., CARLI, Champaign, Ill.


May 8, 2013
2013 National Library Legislative Day
June 14, 2013
ILA Executive Board Meeting, 10:00
a.m

.,
ILA, Chicago
ILA Calendar Events