SUNS TAILGATING PARTY
IMPORTANT: Last day to purchase tickets for the Suns Tailgating Party is Monday, April 1st. We will hand out the tickets at the meeting on Wednesday, April 3rd.
The SBMC is having a Tailgating Party for the Jacksonville Suns Baseball game on Friday, April 5th. Game time is 7:05 PM. Party starts at 5:00 PM in the parking lot behind the stadium. Tom Kennedy with the Florida Tackle & Gun Club is sponsoring the BBQ with lots of great food! Look for the Tent and Banner. We will have soda, water & BEER...General Admission is $7.00.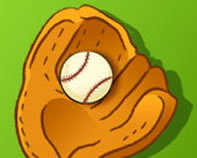 Tailgating Committee,