Announcements
September 6, 2013
This Sunday, September 8!
Homecoming Sunday & Potluck
Join us for a festive Homecoming Eucharist during the 9:30 service this Sunday, September 8. A potluck will follow, so bring your favorite dish to share! The service will feature the return of the All Saints' Choir and regular Sunday school classes that took a break during the summer. In addition, we will bless the children and youth of the parish.
Sunday School: All children ages K - 5th grade are welcome to attend Sunday school! Students and teachers will process into the church behind the choir before heading off to classes, so please gather at the entrance of the Church by 9:30 am.
We want to encourage everyone to invite a family member, friend, and/or work colleague to the service who has never been to All Saints', or someone who has fallen away from our 'ohana. This one-of-a-lind festive service and potluck will certainly feed your soul and stomach! We pray it is an opportunity for us to share our wonderful Church 'ohana with others outside our normal worshiping community.
______________________________________
They're baaaack!
First Choir Rehearsal & Welcome Back Gathering
Thursday, September 5, marked the first rehearsal of the choir for the program year, and a couple of new faces (and wonderful voices) were in the mix! Led by Choir Director Curtis Shiramizu, members warmed up their vocal chords with familiar hymns for this Sunday's second service. Fr. Ryan was on hand to help guide them both spiritually and technically, and then rushed off at the end to prepare a wonderful reception in the rectory. Pictured above is the choir hard at work, and in the rectory, toasting for a great year of music ahead! All are invited to join the choir, who practice every Thursday evening at 6:00 pm. No experience necessary--- just a desire to praise the Lord in song!!!
______________________________________
MAHALO TO OUR ANGEL, LEE!
Have you noticed that the Church has undergone a much needed face lift? Many thanks to our angel Lee Gusman, who repainted the front of the Church and repaired the lights on the cross-- unfortunately, one of the lighting mechanisms has to be special ordered, but the Church is looking absolutely beautiful!!! Lee, who always prefers to stay out of the limelight, has done numerous painting projects around the Church during his time off, and never accepts a fee for his hard work or his materials! His Tuesday night basketball group has taken on the mammoth task of refinishing the gym floors several times as a labor of love. We are so blessed to have such generous and dedicated angels in our midst who truly reflect the humbleness and Spirit of our Lord. Mahalo Lee! God bless you!
_______________________________________
Preschool End of Summer Bash
Water, Water, Everywhere!!!
To soak up the final days of summer, All Saints' Preschool celebrated with a wet 'n wild affair on Friday morning, perfect for the hot sunny day in store! The lawn was a wonderland of water, with wading pools filled with sharks, whales, and other wild life; sprinklers that kept kids laughing and shrieking as they ran through; and loads of paint, shaving cream, bubbles and gooey stuff to immerse themselves in! Even Fr. Ryan couldn't help himself (pictured above right) succumbing to paint and water! Everyone enjoyed the day and no one went home dry!
_______________________________________
Tuesday, September 10
Saturday Market Hearing Coming Up
The next step in the process for the Saturday Market permit continues with a public hearing scheduled for Tuesday, September 10, at 9:00 am. Spearheading this effort is Junior Warden, David Murray, who encourages all those available to turn out and support this endeavor.
We are deeply grateful to church member Galen Nakamura from the law firm of Shiramizu, Loo & Nakamura, who has taken on the task pro bono. Mahalo Galen!!!
For more information and details on the hearing, see David Murray.
________________________________________
Bust out da lawn chairs and gozas!
Movie Nights on the Lawn Coming Up!!!
September 14, 20 & 27
Our popular Movie Nights on the Lawn will take place during the month of September! Dust off your lawn chairs and get ready for dollar dogs, loaded hot chocolate and action packed movies!!! The first movie night will be on

Saturday,

September 14, followed by two
Friday
movie nights on September 20 and 27.
Movie nights are always double-feature films on a giant 30' screen! The first show is geared towards children and the young at heart! Second shows are action adventure or dramas for older youth and adults. September 14 will feature Epic and Star Trek: Into the Darkness... coming up, The Great Gatsby with the Adventures of TinTin and Ironman 3 with Despicable Me! First show begins at sundown with a 10 minute intermission between movies.
________________________________________
Bring a Friend!
Ke Akua Youth Group Meeting - September 15
The first meeting of the Ke Akua Youth Group's program year will take place after the second service on Sunday, September 15, in Memorial Hall. All youth in grades 6 - 12 are invited to attend. Current members are encouraged to bring a friend to "check it out" and have a fun time with pizza, cake, and other "healthy" stuff! They will be discussing activities for the upcoming year. If you have any questions,
e-mail Sybil
.
_______________________________________
Mark your calendars!
Annual Celebration of the Holy Sovereigns &
Blessing of the Peace Garden
Sunday, October 13, 2013
Be sure to save the date for our annual Celebration of the Holy Sovereigns taking place on Sunday, October 13. This will be a special celebration as we also bless and dedicate the Peace Garden. Special guests from the 'Iolani Guild will be flying over to be a part of this event, as well as local Hawaiian organizations that have taken part each year. A festive Hawaiian potluck will follow on the lawn.
_______________________________________
Diocesan Education Day 2013
In conjunction with the 45th Annual Meeting of the Convention, the Diocese of Hawai'i will be holding an Education Day on Friday, October 25, 2013.
Education Day is open to everyone in the Diocese and is not limited to Convention Delegates.
The day begins at 8:30 am with social time of coffee, pastries, and registration. At 10:00 am, Education Day kicks off with a Keynote Address by the Rev. Bill Miller from St. Michael and All Angels on Kaua'i, followed by "Ask the Bishop" open mic time, and a full slate of workshops in the afternoon.
For more information and to view the schedule and complete listing of workshops, visit the event webpage
HERE
. Cost for the day is $25.00. Lunch is included if you register ahead of time online.
______________________________________
Picture of the Week
Fr. Ryan shows off his "cool" skills on Steve Bauman's skateboard while waiting to pick up the rectory kitchen cabinets. What's that saying? The difference between men and boys are the price of their toys? Ah, but some things don't change!
(Photo courtesy of David Murray)
_______________________________________
All Saints' Holiday Craft Fair 2013
It may seem a bit early, but did you know that vendors have already been inquiring for 3 months?!! Yes! The All Saints' Holiday Craft Fair has become a highly anticipated event with over 60 vendors both in the gym and under tents on the lawn. This year's event will take place on Saturday, December 7, from 9:00 am - 2:00 pm, and is the Ke Akua Youth Group's largest fundraiser of the year. Notices to past vendors will be going out this week, so if you have not participated but are interested, look out for the notice that will be going out to all church members and past participants, or visit the event webpage
HERE
. Early bird registration ends October 15.
_______________________________________
Collections for Hale Ho'omalu
Beginning in September, regular collections will continue for Hale Ho'omalu,
a family service center located 1/2 block away from All Saints'. Packaged and canned goods are always welcome as well as monetary donations, and can be left in the red wagon at the church entrance every Sunday. The ECW will be providing specialty bags for the rest of the year as part of their outreach service to Hale Ho'omalu, and will not have special collections for the remainder of the year.
_________________________________________
FUTSAL Every Thursday evening through October!
Futsal is back in the gym! Anyone interested in participating can join in Thursday evenings in the All Saints' Gym from 6:00 - 8:00 pm. Thank you to our youth group for taking the responsibility for keeping this program active! It's a great way to stay in shape and improve your ball handling skills. Spread the word and come on down!
_________________________________________
Keeping Up & Staying Informed at All Saints'
Along with our established website and Facebook pages, Fr. Ryan has now made available two offerings. On his "Now What" blog, he reflects on the past Sunday's sermon, and "Preaching from Paradise" features his Sunday sermons on iTunes. Click on the links below to visit these different sites and get your dose of spiritual food and news from All Saints'!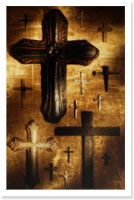 Proper 18
Grant us, O Lord, to trust in you with all our hearts; for, as you always resist the proud who confide in their own strength, so you never forsake those who make their boast of your mercy; through Jesus Christ our Lord, who lives and reigns with you and the Holy Spirit, one God, now and for ever.
Amen.
Book of Common Prayer,

p233
SUNDAY
SERVICES:
7:00 a.m.
Holy Eucharist
+
9:30 a.m.
Holy Eucharist
+
WEDNESDAY HEALING SERVICE:
8:00 a.m.
Holy Eucharist
Thursday evenings at 6:00pm
All are invited to join in, including visitors who are vacationing on Kaua'i!
Monday, September 9, 7:00 pm, Memorial Hall
Tuesday, September 10, 9:00 am, Rectory
Ke Akua Youth Group: New Year Meeting-
BRING A FRIEND
Sunday, September 15, 11:00 am, Memorial Hall
Vestry
Tuesday, September 17, 6:00 pm Eucharist, 6:30 pm meeting, Rectory
ECW
Thursday, September 19, 7:00 pm, Memorial Hall
UPCOMING EVENTS & ACTIVITIES
ASIS Futsal
Ongoing every Thursday through October, 6:00 pm - 8:00 pm, In the Gym
Homecoming Sunday & Potluck
September 8, 9:30 am - 12:30 pm
NEW DATES!!!
Movie Nights on the Lawn are coming up: September 14, 20 & 27!
Annual Celebration of the Holy Sovereigns & Blessing of the Peace Garden
Sunday, October 13, 9:30 am
All Saints' Holiday Craft Fair
Saturday, December 7, 9:00 am - 2:00 pm, Gym & Lawn
Church work days take place every third Saturday of the month from 8:00 am - 12:00 pm.
COME ON DOWN!
Quick Links:
Are you scheduled? Be sure to check the:
(The Newspaper of the Diocese)