Announcements
August 16, 2013
God Bless Our College Students!
On Sunday, August 4, our graduating seniors were blessed and honored as they prepare for a new chapter in their lives. Pictured above are our most recent high school graduates, Michelle LaMadrid, Marcus Punua and Jannin Hashizume. Michelle will be heading off to Syracuse University in New York; Marcus will be attending University of Hawai'i at Manoa; and Jannin will going to Pacific Lutheran University in Washington state.
Pictured below are some of the current and former Ke Akua Youth Group members with Fr. Ryan: Casey Nakamura, Alanna Bauman, Shane Nishioka-Healy, Reis Nakamura, Fr. Ryan, Ty Shiramizu, Michelle LaMadrid and Jannin Hashizume. Shane and Ty will be departing for their second year in college.
Aloha and may God be with you all!
________________________________________
Workday this Saturday, August 17
There will be a work day this Saturday, August 17, from 8:00 am - 12:00 pm. Items on the list include the gym kitchen, Memorial Hall and church windows. Come on down! Many hands make light work!
_______________________________________
IT'S TIME TO CLEAN HOUSE!!!
Rummage & Bake Sale Coming Up - Bring Items to Sell!
Drop-off begins August 18 - Sale on August 24
All Saints' will be hosting a special rummage and bake sale on behalf of member Carrie Sagucio. Proceeds from the sale will go to the Sagucio household, who are in need of immediate financial assistance. It's a great time to "clean house", so consider bringing your gently used and

CLEAN

items for the rummage sale.
DROP OFF: We will begin collecting rummage sale items on Sunday, August 18, and throughout the week.

Early service members may leave items on the lanai of Memorial Hall. For drop-off during the week, call the church office at 822-4267, or Sybil at 651-7773 to be sure it is stored properly. Baked goods can be brought down either Friday afternoon or early Saturday morning.
SET-UP: We will be bringing over tables from Sloggett to the gym after the second service this Sunday, August 18, so we'd appreciate some strong arms to help.

L

ots of hands are needed to set-up and sort items on Friday, August 23. We will be there most of the day and into the evening, so stop on by if you're in the area.
E-mail Sybil for more info or if you have any questions. Help spread the word by downloading and sharing the flier HERE
and shown below.
________________________________________
Mahalo to the McCollim's
This past Sunday, August 11, members were treated to special guest clergy in the Revs. Ann Dittmar-McCollim and Keith McCollim from Australia.
All Saints' members may remember the McCollim's when they served as supply clergy for several weeks a few years ago, and most recently at Fr. Ryan's Installation.
With Fr. Ryan also serving as the priest with oversight for West Kaua'i, he will occasionally preach to the church members there and switch out with guest clergy. The McCollim's have been at West Kauai for as their guest clergy, and this seemed an opportune time for a switch. We are always delighted to welcome our Aussie priests!
Pau Hana Potluck Gathering
- David Murray and Bill Brown will be hosting a gathering at their home, Hale Kuapapa (House of Peace and Tranquility), on Wednesday, August 28, beginning at 4:00 pm. It's an opportunity to say mahalo and a hui hou to the McCollim's as they prepare to return to Australia--and encourage them to hurry back to Kaua'i! Soft drinks, juice, beer, wine and "bar snacks" will be provided. Food is whatever turns up! Everybody is welcome. Please
RSVP by e-mail
to David and Bill, or call 821-8083!
______________________________________
ECW Special Collections for Hale Ho'omalu
For the month of August, the ECW's special collection for Hale Ho'omalu will be peanut butter, jelly and crackers.
All Saints' has been a long time supporter of Hale Ho'omalu, a family service center located 1/2 block away from All Saints'. Other packaged and canned goods are always welcome as well as monetary donations, and can be left in the red wagon at the church entrance every Sunday.
_________________________________________
FUTSAL Every Thursday evening through October!
By popular demand, All Saints Indoor Sports has started up futsal again! Anyone interested in participating can join in Thursday evenings in the gym from 6:00 - 8:00 pm. Thank you to our youth group for taking the responsibility for keeping this program active! We are also grateful to the support of the high school coaches who look at this program as a great way to keep their soccer players in shape as well as their ball skills. Spread the word and come on down!
_________________________________________
Save the Date!
Homecoming Sunday, September 8

(formerly Kick-Off Sunday)
Join us for a festive Homecoming Eucharist during the 9:30 am service with potluck to follow, on Sunday, September 8. The service will feature the return of the All Saints' Choir and regular Sunday school classes from their summer break. In addition, we will bless the children and youth of the parish and Fr. Ryan will be preaching a "children's homily" for the children of God, young and young at heart--whether you are 5 or 95 the message will speak to you!
We want to encourage everyone to invite a family member, friend, and/or work colleague to the service who has never been to All Saints', or someone who has fallen away from our 'ohana. This one-of-a-kind festive service and potluck will certainly feed your soul and stomach.
We also pray it is an opportunity for us to share our wonderful Church 'ohana with others outside our normal worshiping community. Mark the date in your calendar and begin spreading the word. More details to follow soon! Mahalo nui loa!
________________________________________
Mark your calendars!
Saturday Market Hearing Coming Up
The next step in the process for the Saturday Market permit continues with a public hearing scheduled for Tuesday, September 10, at 9:00 am. Spearheading this effort is Junior Warden, David Murray, who encourages all those available to turn out and support this endeavor.
As you may recall, All Saints' held two markets last year to test the waters, and there was a lot of support from local vendors who are seeking a venue to sell their products. Saturday Markets would take place on the first Saturday of each month, and possibly more often during the summer months.
We are deeply grateful to church member Galen Nakamura from the law firm of Shiramizu, Loo & Nakamura, who has taken on the task pro bono. 8 years ago, Curtis Shiramizu handled the year-long process for Hale Lani's permit, also pro bono. Mahalo!!!
For more information and details on the hearing, see David Murray.
________________________________________
Movie Nights on the Lawn Coming Up!!!
September 14, 28 & October 12
Our popular Movie Nights on the Lawn are starting up in September! Dust off your lawn chairs and get ready for dollar dogs and action packed movies!!!
________________________________________
Did you get a copy of the Photo Directory?
Our new photo directory has been in circulation for a couple of months now, and we still have a few in stock. If you haven't picked a copy up, check the church entrance table, or call the church office at 822-4267. The directory is also available electronically as a pdf file. Stay green and keep this on your computer for easy access and view the pictures in perfect clarity and color! If you would like an electronic copy of the directory,
e-mail the church office
.
______________________________________
Hale Lani Seeking Volunteers
Hale Lani Christian Store has been operating for nearly 8 years now, and continues to provide great Christian products to the community. The store is run by volunteers 6 days a week with 3 hour shifts. We are currently seeking persons to help "fill in the gaps" when our regular volunteers go on vacation or need time off. If you are interested, please
e-mail the store
or call Sybil at 651-7773. Absolutely no experience is necessary, and the slow pace of the store is a perfect chance to catch up on reading, hobby or computer work.
________________________________________
Yarn Donations Needed!
Our wonderful lei makers are seeking donations to keep the stock of greeting leis in check! Help keep our guests feeling welcomed with these lovely knitted/crocheted leis! They welcome monetary donations or yarn. For more information, please see Edith Hashizume. Checks can be made out to All Saints' Church with a memo notation: "Yarn Lei Donation".
________________________________________
Keeping Up & Staying Informed at All Saints'
Along with our established website and Facebook pages, Fr. Ryan has now made available two offerings. On his "Now What" blog, he reflects on the past Sunday's sermon, and "Preaching from Paradise" features his Sunday sermons on iTunes. Click on the links below to visit these different sites and get your dose of spiritual food and news from All Saints'!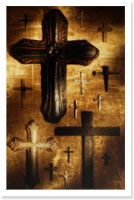 Proper 15
Almighty God, you have given your only Son to be for us a sacrifice for sin, and also an example of godly life: Give us grace to receive thankfully the fruits of his redeeming work, and to follow daily in the blessed steps of his most holy life; through Jesus Christ your Son our Lord, who lives and reigns with you and the Holy Spirit, one God, now and for ever.
Amen.
Book of Common Prayer,

p232
SUNDAY
SERVICES:
7:00 a.m.
Holy Eucharist
+
9:30 a.m.
Holy Eucharist
+
WEDNESDAY HEALING SERVICE:
8:00 a.m.
Holy Eucharist
The choir will be on summer break beginning in June. Special practices may take place for certain services. Please contact Faith for more information.
(There will be no meeting in August)
Vestry

Tuesday, August 20, 6:00 pm Eucharist, 6:30 pm meeting in Rectory


UPCOMING EVENTS & ACTIVITIES
ASIS Futsal
Ongoing every Thursday through October, 6:00 pm - 8:00 pm, In the Gym
Rummage Sale
for Carrie Sagucio
Saturday, August 24, 9:00 am - 1:00 pm, Gym
Homecoming Sunday & Potluck
September 8, 9:30 am - 12:30 pm
Movie Nights on the Lawn are coming up: September 14, 28 & October 12!
All Saints' Holiday Craft Fair
Saturday, December 7, 9:00 am - 2:00 pm, Gym & Lawn
WORKDAY THIS SATURDAY,
AUGUST 17
Church work days take place every third Saturday of the month from 8:00 am - 12:00 pm.
COME ON DOWN!
Quick Links:
Are you scheduled? Be sure to check the:
(The Newspaper of the Diocese)