Announcements
August 2, 2013
This Sunday - August 4!
KeAkua Youth Group 2013 Mission: O'ahu Presentation
Breakfast will be served!!!
Please be sure to attend a special presentation by the Ke Akua Youth Group about their summer mission to O'ahu. They will also be cooking up breakfast for everyone! The presentation will take place this Sunday, August 4, between the two services at 8:00 am. They are deeply grateful to their All Saints' 'ohana for their generosity and support.
This Sunday is also Senior Sunday, as we bless our college bound young adults! Jannin Hashizume, Michell LaMadrid and Marcus Punua are our newest college students who are heading to the mainland very soon.
_________________________________________
MAHALO!!! DODGEBALL ROCKS!!!
Thank you to the All Saints' 'ohana for once again putting on a great family event for our community! With nearly 40 teams and hundreds of participants ranging in age from 4 - 55, this year's 8th annual Fun in Fellowship Dodgeball Tournament was a raging success!
For the first time, the coveted Tournament Team trophies in all three divisions went to All Saints' affiliated teams! Keiki team, Li'l Targets, with Aukai Arruda and Joshua Rego, swept the awards in the Keiki Division, taking the 8& Under championship, Best Uniform, Best Sportsmanship and the coveted Tournament Team Trophy that was nearly as tall as Aukai! Youth team Moving Targets, with church kids AJ Arruda, Raiden Kurisu and Braden Tabura also won Best Uniform and Tournament Team. Kudos to Team Parent and Head Referee, Cliff Arruda, for brightening up the tournament with his three Keiki and Youth teams dressed in orange on Friday and shocking pink on Saturday! WOW!!!
In the Masters Division, our very own Galen's Gang, led by nimble dodgeballer Fr. Ryan, took the Masters Coed Championship, bringing the title back to All Saints' after last year's absence. Michelle LaMadrid, Shane Nishioka-Healy, Ty Shiramizu, Cassidy and Jack Yatsko, Damien Lynch and Sierra Riemer rounded out the team. Our own Councilwoman, Nadine Nakamura and Kapa'a's newest doc, Dr. Erin Newman, saw court time too coming to the rescue of other coed teams!
Ty Shiramizu's second team, Contagious (whose name changes every year), moved up to the toughest Masters Kane Division this year, and still managed to capture third. Shane Nishioka-Healy, who is also a member of Ty's team, received Best Effort nods, but it's the Best Uniform award that they have won for the past 4 years that spectators look forward to each year. They didn't disappoint as the team entered the court dressed as bloody zombies to the song
Thriller
, by Michael Jackson. They swept the special awards in the Masters Division, capturing not only Best Uniform, but Best Sportsmanship and Tournament Team for the second year in a row!
Many thanks to the dozens of referees, clerks and officials who have the tough task of keeping a fast-paced event in control and keeping the tournament flowing smoothly; to all-around tournament officials Nadine Nakamura and Faith Shiramizu (who couldn't stay away even while feeling sick); to the ECW and their families for cooking up ono bentos and preparing snacks for the volunteers; to our diehard photographers, Marge Akana and Bill Caldwell, who captured the action and color of the event; to Mary Margaret Smith for bringing flash and pizazz to our players with painted faces and tattoos; to the Sloggett Trust and generous donations from members and fans who help fund this event, and especially to the youth who helped run practices, reffed AND played! There is not enough space to name everyone or words that can adequately thank all of you who have given so much of your time and energy to put this on year after year, but you know who you are!
(Photos by Marge Akana, Janece Yatsko, Janet Esaki)
God bless you all!
________________________________________
Mark your calendars for a special Rummage Sale
Saturday, August 24 - 9:00 am - 1:00 pm
All Saints' will be hosting a special rummage sale on behalf of member Carrie Sagucio. Proceeds from the sale will go to the Sagucio household, who are in need of immediate financial assistance. If you're looking to "clean house", consider bringing your gently used items for the rummage sale. We will begin collecting items on Sunday, August 18. Stay tuned for more info...
________________________________________
Sunday School & Nursery Revamped!
Beginning on Kick-Off Sunday, September 8, the program for our youngest keiki will be revamped. We will be trying out an "Open" nursery. The nursery room will be open and available to anyone with young children (under the age of 5) during the second service. Although there will be no attendant, parents are able to stay with their child in the nursery, and still listen to the service. Yes, plans are in the works for speakers to be hooked up in the nursery so that the entire service can be listened to.
Our Sunday school program will also see a slight change. There will be Sunday school every Sunday during the regular church year, but First Family Sundays (when children stayed in church during the whole service) will now be First Fun Sundays! The first Sunday of the month will feature a combined class run by the Ke Akua Youth Group that will entail Bible games, crafts and activities. The following Sundays will be regular Sunday school with a core teacher, assisted by middle school youth and a high school youth.
These are changes that are on a trial basis and subject to change. If anyone is interested in becoming involved with Family Ministries, please e-mail halelani@hawaiiantel.net, or see Sybil or Fr. Ryan.
________________________________________
Yarn Donations Needed!
Our wonderful lei makers are seeking donations to keep the stock of greeting leis in check! Help keep our guests feeling welcomed with these lovely knitted/crocheted leis! They welcome monetary donations or yarn. For more information, please see Edith Hashizume. Checks can be made out to All Saints' Church with a memo notation: "Yarn Lei Donation".
________________________________________
ECW Special Collections for Hale Ho'omalu
For the month of August, the ECW's special collection for Hale Ho'omalu will be peanut butter, jelly and crackers.
All Saints' has been a long time supporter of Hale Ho'omalu, a family service center located 1/2 block away from All Saints'. Other packaged and canned goods are always welcome as well as monetary donations, and can be left in the red wagon at the church entrance every Sunday.
_________________________________________
Keeping Up & Staying Informed at All Saints'
In the off-chance you hadn't noticed, our new Rector is a tech junkie of sorts, tuned into the cyber world from every angle! Along with our established website and Facebook pages, Fr. Ryan has now made available two new offerings. On his "Now What" blog, he reflects on the past Sunday's sermon, and "Preaching from Paradise" features his Sunday sermons on iTunes. Click on the links below to visit these different sites and get your dose of spiritual food and news from All Saints'!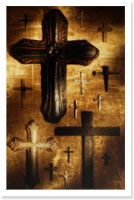 Proper 13
Let your continual mercy, O Lord, cleanse and defend your Church; and, because it cannot continue in safety without your help, protect and govern it always by your goodness; through Jesus Christ our Lord, who lives and reigns with you and the Holy Spirit, one God, for ever and ever.
Amen.
Book of Common Prayer,

p232
SUNDAY
SERVICES:
7:00 a.m.
Holy Eucharist
+
9:30 a.m.
Holy Eucharist
+
WEDNESDAY HEALING SERVICE:
8:00 a.m.
Holy Eucharist
The choir will be on summer break beginning in June. Special practices may take place for certain services. Please contact Faith for more information.
Buildings & Grounds

Monday, August 12, 9:00 am, Church Office
ECW

Thursday, August 15, 7:00 pm, Memorial Hall
(There will be no meeting in August)
Vestry

Monday, August 19, 6:30 pm, Rectory


UPCOMING EVENTS & ACTIVITIES
Ke Akua Youth Retreat
Friday, August 2 & 3, Kalihiwai
Ke Akua Youth Group Mission Presentation & Breakfast
Sunday, August 4, 8:00 am
Rummage Sale
for Carrie Sagucio
Saturday, August 24, 9:00 am - 1:00 pm, Gym
Movie Nights on the Lawn are coming up in September and October!
All Saints' Holiday Craft Fair
Saturday, December 7, 9:00 am - 2:00 pm, Gym & Lawn
Church work days take place every third Saturday of the month from 8:00 am - 12:00 pm.
COME ON DOWN!
Quick Links:
Are you scheduled? Be sure to check the:
(The Newspaper of the Diocese)