Announcements
July 19, 2013
Erin and I would like to offer our deepest gratitude for the wonderful welcomes and sincere generosity we have received since moving to Kauai. Last week's installation service was a wonderful celebration for our whole Church 'Ohana--it was a profoundly moving and humbling service. Since arriving last month, our family has been embraced by the "Aloha Spirit" of All Saints'. We look forward to many, many years as members of the All Saints' 'Ohana. Mahalo nui loa.


ryan+
________________________________________
A Sunday to Remember...
As far as timing goes, we were blessed that the Bishop's scheduled Visitation was also an appropriate time for an Installation! And so the All Saints' 'ohana came together during the 9:30 service on Sunday, July 14, 2013, for a Celebration of New Ministry, as the Rev. Ryan D. Newman was officially installed as the new Rector of All Saints' Church!
Although Sunday mornings would normally present a challenge for supporting clergy to attend, we were blessed yet again with the attendance of dear and familiar faces. The Rev. Mary Tudela, who had been with us for the past 8 months prior to Fr. Ryan's arrival, was the representative clergy who read the Gospel and presented the Canons. The Revs. Ann Dittmar-McCollim and Keith McCollim from Australia, who spent several months with us nearly 6 years ago, were vested and on hand to help with the ceremony. The Rev. David Pittman, who had been supply for West Kaua'i, was also in attendance.
The service also included presentations from church members representing the different ministry areas of the church. Symbolic items and special gifts were presented from the Wardens, Vestry, ECW, LEMs, healing ministry, administration, worship team, music team, Family Ministries and preschool.
Fr. Ryan's friends and family from California joined him on this special day to celebrate a wonderful new chapter in his life. It was a gorgeous day, with a beautiful ceremony, and an awesome potluck... praise God for bringing us all together as we continue our journey on the road to His glory! Alleluia, Alleluia, ALLELUIA!!!
(Be on the lookout for a short video on Fr. Ryan's arrival and Installation Service coming soon on the church website under the SPOTLIGHT tab.)
________________________________________
Rest In Peace Ruth McClung
We are saddened to learn about the death of Ruth Halstead McClung, who passed away on Saturday, June 1, 2013, surrounded by family in West Virginia. Although a relative newcomer to Kaua'i and All Saints', Ruth found friendship with a number of members, and returned to West Virginia just a few months ago to be near family. A Celebration of Life was held at Mountain View Church of God in West Virginia, on June 6. If you would like the address of Ruth's family to send condolences, please e-mail the church office.
________________________________________
Smooth Driving ~ Mahalo Brandon!
Have you noticed your drive into the church is a lot smoother? Then please be sure to give HUGE thanks to Brandon Williams, who donated all of his time and muscle power to tackle the job of smoothing out the church driveway. Tree roots had turned the driveway into an obstacle course of sorts, dangerously lifting and cracking the concrete. Amazingly, Brandon was able to do all of this in his spare time during the week before Fr. Ryan's Installation. The mammoth task of breaking up three large areas were done all by himself, and with only a handful of help, carted away tons of debris, and poured the new concrete. MAHALO BRANDON, for all of your hard work and dedication to the church!
________________________________________
Yarn Donations Needed!
Our wonderful lei makers are seeking donations to keep the stock of greeting leis in check! Help keep our guests feeling welcomed with these lovely knitted/crocheted leis! They welcome monetary donations or yarn. For more information, please see Edith Hashizume. Checks can be made out to All Saints' Church with a memo notation: "Yarn Lei Donation".
________________________________________
FiF DODGEBALL
COUNTDOWN TO DODGEBALL!
Nets go up this Sunday after the 9:30 service!
The 8th Annual FiF Dodgeball Tournament is right around the corner, on July 26 & 27. The large 14' nets will be going up this Sunday, July 21, along with the many fans that are needed to cool down the gym. Set-up of the outdoor tents and gym seating will take place Thursday evening at 6:00 pm. Lots of hands make light work, so come on down if you're free! Most importantly, don't forget to come on down for all the action and excitement next week, and cheer on your favorite teams!!!
It's not too late to volunteer or donate items!
Would you like to help volunteer at the dodgeball tournament? We are seeking persons to help referee, direct traffic, set up/break down and more! Please
e-mail Sybil
or call her at 651-7773. You can also download the volunteer form
HERE
to view all of the different opportunities.
The ECW is also seeking donations for the mini-bentos and snack packs for the volunteers on Saturday. A sign-up sheet for the list of items needed will be at the back of the church on Sunday, or contact Diane Sato for the list.
We also welcome donations from individuals and businesses that can be used for prizes in the form of merchandise or gift cards (e.g., Jamba Juice, Starbucks, etc.), or ads can be purchased in the dodgeball program. You can cheer on your favorite team or advertise a business--- ad graphics are done free of charge. Click
HERE
to download the donation information and form. The deadline has been extended to July 23!
________________________________________
Picture of the Week
On Sunday, July 14, 2013, the Rev. Ryan D. Newman was installed as Rector of All Saints' Church. We give thanks and praise to our Lord!
________________________________________
ECW Special Collections for Hale Ho'omalu
For the month of July, the ECW's special collection for Hale Ho'omalu will be school supplies.
All Saints' has been a long time supporter of Hale Ho'omalu, a family service center located 1/2 block away from All Saints'. Other packaged and canned goods are always welcome as well as monetary donations, and can be left in the red wagon at the church entrance every Sunday.
_________________________________________
KeAkua Youth Group 2013 Mission: O'ahu
Mahalo Presentation with Breakfast on August 4
The Ke Akua Youth Group missioners have returned from a full week of service on O'ahu. Please be sure to attend a special presentation about their mission that will take place on Sunday, August 4, between the two services. They are deeply grateful to their All Saints' 'ohana for their generosity and support. Save the date and come down to church at 8:00 am, as they share their experiences. Breakfast will be served!
_________________________________________
Mark your calendars for a special Rummage Sale
Saturday, August 24 - 9:00 am - 1:00 pm
All Saints' will be hosting a special rummage sale on behalf of member Carrie Sagucio. Proceeds from the sale will go to the Sagucio household, who are in need of immediate financial assistance. If you're looking to "clean house", consider bringing your gently used items to the rummage sale. We will begin collecting items one week before the sale. Stay tuned for more info...
________________________________________
Keeping Up & Staying Informed at All Saints'
In the off-chance you hadn't noticed, our new Rector is a tech junkie of sorts, tuned into the cyber world from every angle! Along with our established website and Facebook pages, Fr. Ryan has now made available two new offerings. On his "Now What" blog, he reflects on the past Sunday's sermon, and "Preaching from Paradise" features his Sunday sermons on iTunes. Click on the links below to visit these different sites and get your dose of spiritual food and news from All Saints'!
_________________________________________
What's Happening in the Diocese and in our community...
Be sure to stay abreast of all the happenings and offerings in our Diocese and world-wide Episcopal Church. Read the latest issues of the Diocesan E-News by clicking HERE. Recent highlights include:
Bishop's Message: 1% Support for Theological Education
The Rev. Susan Sowers Called to The Cathedral of St Andrew
Ho'ike Ulu Legacy Society 2013 Gatherings
Mutual Ministry Review for the Diocese
Statements from the Episcopal Church on DOAM released
Grants and Scholarships available
STAY INFORMED !
Are you receiving the latest news and information from around the Diocese? Be sure to sign up for a copy of the diocesan e-news (an nouncements) and the E-Chronicle (newspaper of the diocese). Go to the diocesan website HERE and sign-up at the bottom of the home page.
_____________________________________
_____________________________________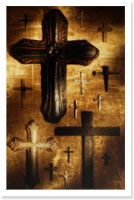 Proper 11
Almighty God, the foundation of all wisdom, you know our necessities before we ask and our ignorance in asking: Have compassion on our weakness, and mercifully give us those things which for our unworthiness we dare not, and for our blindness we cannot ask; through the worthiness of your Son Jesus Christ our Lord, who lives and reigns with you and the Holy Spirit, one God, now and forever.
Amen.
Book of Common Prayer,

p231
SUNDAY
SERVICES:
7:00 a.m.
Holy Eucharist
+
9:30 a.m.
Holy Eucharist
+
WEDNESDAY HEALING SERVICE:
8:00 a.m.
Holy Eucharist
The choir will be on summer break beginning in June. Special practices may take place for certain services. Please contact Faith for more information.
Sunday, July 21, 11:00 am, Memorial Hall
Vestry

Monday, July 22, 6:30 pm, Rectory


UPCOMING EVENTS & ACTIVITIES
Memorial Services for Mary Ann Punua
Saturday, July 20, 11:00am (Visitation begins at 9:00 am)
8th Annual FiF Dodgeball Tournament
Ke Akua Youth Retreat
Friday, August 2 & 3, Kalihiwai
Ke Akua Youth Group Presentation & Breakfast
Sunday, August 4, 8:00 am
For more info...
Rummage Sale
Saturday for Carrie Sagucio
Saturday, August 24, 9:00 am - 1:00 pm
Movie Nights on the Lawn are coming up in September and October!
All Saints' Holiday Craft Fair
Saturday, December 7, 9:00 am - 2:00 pm, Gym & Lawn
Church work days take place every third Saturday of the month from 8:00 am - 12:00 pm.
COME ON DOWN!
(Due to the Punua funeral, there will be no work day during the month of July.)
Quick Links:
Are you scheduled? Be sure to check the:
(The Newspaper of the Diocese)