Announcements
July 12, 2013
CELEBRATION OF NEW MINISTRY
THIS SUNDAY!!!
Bishop's Visitation & Installation of Fr. Ryan
Sunday, July 14, 2013 - Wear

RED

!
This Sunday, July 14, 2013, is the Bishop's Visitation and Installation of Fr. Ryan
.
The Bishop will be celebrating at both services, but the actual Installation of Fr. Ryan will take place during the 9:30 service. Be sure to attend this very special occasion! A potluck reception will follow on the lawn--- yup! The July feasting continues!!! Bring your favorite dish to share!
________________________________________
FiF DODGEBALL
Open Practices in Progress!!! SPREAD THE WORD!!!
Galen's Gang being resurrected!!!
The 8th Annual FiF Dodgeball Tournament will be held on July 26 & 27, with practices running all month long. For more information and to reserve a spot in the tournament, visit the event webpage
HERE
.
Our very own Galen's Gang is being resurrected this year!!! This is a Masters Coed team, so men and women (and brave younger ones) are welcome to join! We are also attempting a Masters Senior bracket for those 35 and older, and can put together a team for this as well. E-mail halelani@hawaiiantel.net with your interest!
The gym has been reserved on Sundays til 1:00 pm for any church related teams to practice. For additional private practice times, see Sybil.
Seeking Dodgeball Volunteers & Donations
Would you like to help volunteer at the dodgeball tournament? We are seeking persons to help referee, clerk, direct traffic, handle security, set up/break down and more! A sign-up sheet will be at church this Sunday, or
e-mail Sybil
. You can also download the volunteer form
HERE
to view all of the different opportunities.
The ECW is also seeking donations for the mini-bentos and snack packs for the volunteers on Saturday. A sign-up sheet for the list of items needed will be at the back of the church on Sunday, or contact Diane Sato for the list.
We also welcome donations from individuals and businesses that can be used for prizes in the form of merchandise or gift cards (e.g., Jamba Juice, Starbucks, etc.), or ads can be purchased in the dodgeball program. You can cheer on your favorite team or advertise a business--- ad graphics are done free of charge. Click
HERE
to download the donation information and form.
________________________________________
ECW Special Collections for Hale Ho'omalu
For the month of July, the ECW's special collection for Hale Ho'omalu will be school supplies.
All Saints' has been a long time supporter of Hale Ho'omalu, a family service center located 1/2 block away from All Saints'. Other packaged and canned goods are always welcome as well as monetary donations, and can be left in the red wagon at the church entrance every Sunday.
_________________________________________
Kaua'i Humane Society FREE Feline Fix

Wednesday, July 17, 9:00 am - 2:00 pm
All Saints' Gym Parking lot
________________________________________
KeAkua Youth Group 2013 Mission: O'ahu
Mahalo Presentation with Breakfast on August 4
The Ke Akua Youth Group missioners have returned from a full week of service on O'ahu. Please be sure to attend a special presentation about their mission that will take place on Sunday, August 4, between the two services. They are deeply grateful to their All Saints' 'ohana for their generosity and support. Save the date and come down to church at 8:00 am, as they share their experiences. Breakfast will be served!
_________________________________________
Mark your calendars for a special Rummage Sale
Saturday, August 24 - 9:00 am - 1:00 pm
All Saints' will be hosting a special rummage sale on behalf of member Carrie Sagucio. Proceeds from the sale will go to the Sagucio household, who are in need of immediate financial assistance. If you're looking to "clean house", consider bringing your gently used items to the rummage sale. We will begin collecting items one week before the sale. Stay tuned for more info...
________________________________________
Keeping Up & Staying Informed at All Saints'
In the off-chance you hadn't noticed, our new Rector is a tech junkie of sorts, tuned into the cyber world from every angle! Along with our established website and Facebook pages, Fr. Ryan has now made available two new offerings. On his "Now What" blog, he reflects on the past Sunday's sermon, and "Preaching from Paradise" features his Sunday sermons on iTunes. Click on the links below to visit these different sites and get your dose of spiritual food and news from All Saints'!
_________________________________________
What's Happening in the Diocese and in our community...
Be sure to stay abreast of all the happenings and offerings in our Diocese and world-wide Episcopal Church. Read the latest issues of the Diocesan E-News by clicking HERE. Recent highlights include:
Bishop's Message: 1% Support for Theological Education
The Rev. Susan Sowers Called to The Cathedral of St Andrew
Ho'ike Ulu Legacy Society 2013 Gatherings
Mutual Ministry Review for the Diocese
Statements from the Episcopal Church on DOAM released
Grants and Scholarships available
STAY INFORMED !
Are you receiving the latest news and information from around the Diocese? Be sure to sign up for a copy of the diocesan e-news (an nouncements) and the E-Chronicle (newspaper of the diocese). Go to the diocesan website HERE and sign-up at the bottom of the home page.
_____________________________________
_____________________________________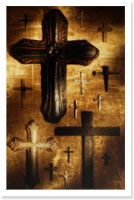 Proper 10
O Lord, mercifully receive the prayers of your people who call upon you, and grant that they may know and understand what things they ought to do, and also may have grace and power faithfully to accomplish them; through Jesus Christ our Lord, who lives and reigns with you and the Holy Spirit, one God, now and forever.
Amen.
Book of Common Prayer,

p231
SUNDAY
SERVICES:
7:00 a.m.
Holy Eucharist
+
9:30 a.m.
Holy Eucharist
+
WEDNESDAY HEALING SERVICE:
8:00 a.m.
Holy Eucharist
The choir will be on summer break beginning in June. Special practices may take place for certain services. Please contact Faith for more information.
ECW - There will be no regular meeting this month.

Sunday, July 21, 11:00 am, Memorial Hall
Vestry

Monday, July 22, 6:30 pm, Memorial Hall


UPCOMING EVENTS & ACTIVITIES
Ho'ike Ulu Legacy Society Luncheon
Bishop's Visitation & Installation of the Rev. Ryan Newman
Memorial Services for Mary Ann Punua
Saturday, July 20, 11:00am (Visitation begins at 9:00 am)
8th Annual FiF Dodgeball Tournament
Ke Akua Youth Group Presentation & Breakfast
Sunday, August 4, 8:00 am
For more info...
Rummage Sale
Saturday for Carrie Sagucio
Saturday, August 24, 9:00 am - 1:00 pm
Church work days take place every third Saturday of the month from 8:00 am - 12:00 pm.
COME ON DOWN!
(Due to the Punua funeral, there will be no work day during the month of July.)
(The Newspaper of the Diocese)