Announcements
June 29, 2013
Alleluia! Alleluia! Alleluia!
Fr. Ryan's First Sunday Service
Sunday, June 23, 2013, was Fr. Ryan's first Sunday service with All Saints', that left second service members shouting its "triple Alleluia" with extra gusto and zeal! The service also included a welcome from the Sunday school children with homemade leis, the youth group's presentation of "swag", and a blessing/commissioning of our young missioners who were departing for O'ahu later that afternoon. After the second service, folks gathered on the lawn for a welcome potluck where lots of food and fellowship flowed!
Welcome Fr. Ryan! We are so very blessed to have you with us, and look forward to a long and joyous ministry together! Hallelujah!
Pictured above, Gospel reading and sermon, the Peace, Communion, post service greetings.
Be on the lookout for more pictures of Fr. Ryan's first service on our website and Facebook page coming out next week.
__________________________________________
Rest in Peace, Mary Ann Punua
It is with deep sadness, that we announce the death of beloved member, Mary Ann Ku'uleialoha Punua, who passed away on Sunday June 23. "Aunty Ku'ulei" was known throughout the island as a Kumu Hula and professional dancer, and her legacy continues through her children and the many generations of students that danced under her tutelage. Church members remember with great fondness, of her choreographing the angels in the Christmas pageant from years long past.
Please keep her family in your prayers during this difficult time, especially her husband Victor, Sr., and her children Victor, John, Wallis, Edward, Kuulei, and their families.
A Celebration of Life will be held at All Saints' on Saturday, July 20, 2013. Visitation begins at 9:00 am followed by the service at 11:00 am. A memorial gathering and reception will follow on the lawn.
___________________________________________
Now What!
Keeping up with Fr. Ryan...
After 15 looong months, we finally have a priest on board! Now what?! Well,
our new shepherd is a hip and energetic priest who is totally tuned into the world wide web and all the hi-tech gadgets that accompany it... which means that a few of us that have been resisting entry into the "www" may have to take the plunge into that scary world of internet savvy--- e-mail, blogs, Twitter, Instagram and heaven forbid, Facebook! OMG!!!
Yes, Fr. Ryan already has already set up two new sites on the internet for folks to view his sermons, thoughts and reflections. He invites everyone to visit these sites regularly to get a dose of spiritual food and insight. They are:
Now What: A weekly blog series published every Monday by Rev. Ryan. "Now What" seeks to bring the Gospel into our lives beyond Sunday, through offering a brief reflection upon the past Sunday's Gospel reading. Sermon texts will also be available on this blog site.
Preaching from Paradise
: Features the sermons preached by The Rev. Ryan D. Newman and others at All Saints' Episcopal Church and is now available on iTunes. Listeners can "subscribe" to the podcast and it will automatically download the newest sermon. It is a wonderful way for people in our extended 'ohana to connect weekly with All Saints'.
Links to both of these can currently be found on the All Saints' website under the Rector's Corner.
___________________________________________
Coming Soon!
Bishop's Visitation & Installation of Fr. Ryan
Sunday, July 14, 2013
Mark your calendars for the Bishop's Visitation and Installation of Fr. Ryan on
Sunday, July 14. 2013.
The Bishop will be celebrating at both services, but the actual Installation of Fr. Ryan will take place during the 9:30 service. Be sure to attend this most special occasion! Stay tuned for details...
________________________________________
KeAkua Youth Group 2013 Mission: O'ahu
They're Off!
The Ke Akua Youth Group departed for O'ahu on Sunday, June 23, for a week of service with IHS (Institute of Human Services), River of Life Mission, Project Hawaii, Family Promise and St. Stephen's Episcopal Church. They are wrapping up a week of cleaning, sorting, serving, organizing, painting, yard work, fundraising, cooking and playing with children in the homeless camps of Waianae. MAHALO to the entire All Saints' ohana for your support and generous donations. It is greatly appreciated! Please continue to keep the missioners in your prayers. They will return to Kaua'i this Sunday! (The group is pictured above with Lauren Balkin of the Family Promise shelter in Kailua.)
_________________________________________
FiF DODGEBALL SUMMER PROGRAM
SPREAD THE WORD: Practices start July 1, 2013!
The 8th Annual FiF Dodgeball Tournament will be held on July 26 & 27, with practices beginning on July 1, 2013. For more information and to reserve a spot in the tournament, visit the event webpage
HERE
.
_______________________________________
ECW Special Food Collections for Hale Ho'omalu
For the month of June, the ECW's special food collection for Hale Ho'omalu will be on dry goods, such as pasta, Hamburger Helper, rice, bread, crackers, etc.
All Saints' has been a long time supporter of Hale Ho'omalu, a family service center located 1/2 block away from All Saints'. Other packaged and canned goods are always welcome as well as monetary donations, and can be left in the red wagon at the church entrance every Sunday.
__________________________________________
Be sure to "like" our pages on Facebook

Did you know that All Saints' has several pages on Facebook? Be sure to like the main All Saints' page HERE for up to date info and happenings at church. FiF Dodgeball features tons of photos from tournaments for the past several years, and our newest page, All Saints Indoor Sports will feature announcements for futsal, volleyball, basketball and other sports activities in the gym. All Saints Saturday Markets and Hale Lani Christian Store have been a little quiet these days, but will start up again soon!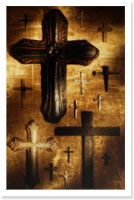 Proper 8
Almighty God, you have built your Church upon the foundation of the apostles and prophets, Jesus Christ himself being the chief cornerstone: Grant us so to be joined together in unity of spirit by their teaching, that we may be made a holy temple acceptable to you; through Jesus Christ our Lord, who lives and reigns with you and the Holy Spirit, one God for ever and ever.
Amen.
Book of Common Prayer,

p230
SUNDAY
SERVICES:
7:00 a.m.
Holy Eucharist
+
9:30 a.m.
Holy Eucharist
+
WEDNESDAY HEALING SERVICE:
8:00 a.m.
Holy Eucharist
The choir will be on summer break beginning in June. Special practices may take place for certain services. Please contact Faith for more information.
Building & Grounds
Tuesday, July 8, 9:00 am, Church Office
Vestry

Monday, July 15, 6:30 pm, Memorial Hall


ECW

Thursday, July 18, 7:00 pm, Memorial Hall
Ke Akua Youth Group
Sunday, July 21, 11:00 am, Memorial Hall
UPCOMING EVENTS & ACTIVITIES
Welcome Fr. Ryan Potluck
Ke Akua Youth Group Mission Trip to O'ahu
Annual "4th" of July BBQ
Sunday, July 7, 11:00am on the lawn
Bishop's Visitation & Installation of the Rev. Ryan Newman
8th Annual FiF Dodgeball Tournament
Rummage Sale
Saturday, August 24, 9:00 am - 1:00 pm
Church work days take place every third Saturday of the month from 8:00 am - 12:00 pm.
COME ON DOWN!
(The Newspaper of the Diocese)