Announcements
March 1, 2013
VOTE TODAY! FRIDAY, MARCH 1!!!
Father Damien vs. Frances Perkins
With Bishop Bob on sabbatical, will Hawai'i rally around Father Damien this year? The Lent Madness world is surely waiting to see, especially after the exciting showing of Queen Emma last year! Now in its third week of the season, Lent Madness continues to draw more and more interest with record breaking participation!
For those that are unfamiliar with Lent Madness, it's a wonderful way to learn about the different saints on our calendar, and put a little fun into a somber Lenten discipline. Learn more on their website
HERE
and while you're at it, be sure to
vote for Fr. Damien
!
Remember, you can only vote ONCE.
______________________________________
Funeral Service for Caridad Batulayan
Funeral services for Caridad Batulayan, long-time church member and mother of Modesta Baldovino, will be held on Saturday, March 2, 2013. Visitation will take place in Memorial Hall from 9:00 a.m., with the funeral service in the Church at 10:00 a.m. Burial in the All Saints' cemetery and reception will follow.
______________________________________
Photos Needed! Take a picture of our Easter Cross!
If you've got a camera (phones count) WE WANT YOU!
This year's art project for the Church's Easter unveiling is underway, and we are seeking folks to participate in a fun and creative endeavor. When Chris Wataya asked if the youth had any ideas for this year's task, Ke Akua Youth Group member Alanna Bauman came up with a great concept utilizing the familiar wood cross that her dad (Steve Bauman) built for our Easter services. The cross will be the main subject, and anyone with a camera is asked to take a picture of the cross somewhere special to them -- whether on property or at a favorite beach -- in their backyard or in the mountains. Feel free to Photoshop or embellish your photo, or leave it as is, then e-mail it to
halelani@hawaiiantel.net
. For best results, the higher the resolution the better. Deadline for submission is Sunday, March 17, 2013. To arrange a time to borrow the cross, please call Sybil at 651-7773, or e-mail her at the halelani address above.
______________________________________
Lenten Reflections from Rev. Ryan
Have you been getting your daily dose?
Get your daily Lenten Reflection by Rev. Ryan on the All Saints Facebook page! Accompanied by one of his beautiful photos, Rev. Ryan shares bits of wisdom, perfect for this Lenten journey.
Be sure to "Like" the page and be the first to know what's happening at All Saints' with the latest announcements, photos, news, and activities taking place at All Saints' through Facebook! The page is under All Saints' Episcopal Church Kauai, or click on the link below to get there now. For those not on Facebook--- it's easy to sign up! Contact
Sybil
to learn more or if you need help getting started.
______________________________________
Continuing Confirmation/Lenten Classes
Wednesdays at 5:45 pm
Rev. Mary continues to lead Confirmation/Lenten classes through March. It is a great opportunity for all church members to take part in Christian education. Although the classes are designed to prepare candidates for confirmation, the material is of interest to everyone, and especially for those who may need a "refresher". Who are We? What does church membership mean? Why live a life of faith? These are just a few of the topics being covered.
The classes are held in the rectory living room from 5:45 - 7:30 p.m., on Wednesdays. Candidates for confirmation must attend all classes. All other members or interested persons can attend any or all of the classes. For more information and to view the schedule of topics, go the "Our Ministries" tab on the church website and click on "Christian Formation", or click HERE to go directly to the webpage now. For more information on being Baptized, Confirmed or Reaffirmed, please contact Rev. Mary at 634-9343, or e-mail her.
______________________________________
Support the All Saints Angels!
American Cancer Society's Relay for Life Event
We give thanks to all of our members that supported the food booth at the craft fair in December to help raise funds for this event!
This week, we give special thanks to Rev. Ryan and Dr. Erin for their generous online donation!!!
The KeAkua Youth Group and ECW have teamed up to raise funds for the American Cancer Society's annual Relay for Life event taking place on April 27 & 28, at Hanapepe Stadium. You can help support their efforts in several ways:
+ Make a donation online
HERE
to the All Saints' Angels team or a participant.
+ Purchase a luminaria bag that participants will be selling during the month of March. (These bags are purchased in memory of a loved one who has died of cancer or is battling cancer and is lit during a special ceremony on the night of the walk.)
+ Come out on the night of the walk and cheer our walkers on or join in the walk yourself! Lots of food and fellowship will be going on in the All Saints' Angels tent!
For more information or if you have questions, see Diane Sato or Sybil Nishioka.
______________________________________
What's Happening in the Diocese and in our community...
Be sure to stay abreast of all the happenings and offerings in our Diocese and world-wide Episcopal Church. Read the latest issues of the Diocesan E-News by clicking HERE. Recent highlights include:
Reminder: Annual Chrism Mass & Clergy Educational Day coming up
2013 Tax Guide now available
Presiding Bishop on Good Friday Offering
EYE14 Dates and Location Announced
Bishop Bob's Blog is up and running!
Diocesan Youth Director Announced
Clergy Transitions - Rev. Tom Buechele
ECW Annual Quiet Day Retreat
Presiding Bishop's Lent Message 2013 & Lenten Resources
Episcopal Church Canons and Consitution Now Available
Get Ready for some Lent Madness
Applications for Bishop's Scholarship Funds now being accepted
STAY INFORMED !
Are you receiving the latest news and information from around the Diocese? Be sure to sign up for a copy of the diocesan e-news (an nouncements) and the E-Chronicle (newspaper of the diocese). Go to the diocesan website HERE and sign-up at the bottom of the home page.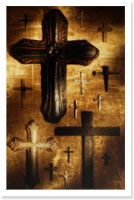 Third Sunday in Lent
Almighty God, you know that we have no power in ourselves to help ourselves: Keep us both outwardly in our bodies and inwardly in our souls, that we may be defended from all adversities whjich may happen to the body, and from all evil thoughts which may assault and hurt the soul; through Jesus Christ our Lord, who lives and reigns with you and the Holy Spirit, one God, for ever and ever.
Amen.
Book of Common Prayer,

p218
SUNDAY SERVICES:
7:00 a.m.
Holy Eucharist
+
9:30 a.m.
Holy Eucharist
Choir practice takes place in the church every Thursday evening at 6:00 pm. All are invited to join including visitors coming to Kaua'i!
Buildings & Grounds
Tuesday, March 12, 9:00 am, Rector's Office
Ke Akua Youth Group Meeting
Sunday, March 17, 11:00 am, Memorial Hall
Vestry Meeting
Monday, March 18, 6:30 pm, Memorial Hall
ECW Meeting
Thursday, March 21, 7:00 pm, Memorial Hall
UPCOMING EVENTS & ACTIVITIES
Continuing Confirmation-Lenten Classes
Wednesdays, February 20 - March 20, 5:45pm, Rectory
Annual Easter Festival!!!
Following the 9:30 service
Regional Confirmation Ceremony
Saturday, April 27, St. Michael's
American Cancer Society's Relay for Life of Kaua'i
Church work days take place every third Saturday of the month from 8:00 am - 12:00 pm.
COME ON DOWN!
(The Newspaper of the Diocese)